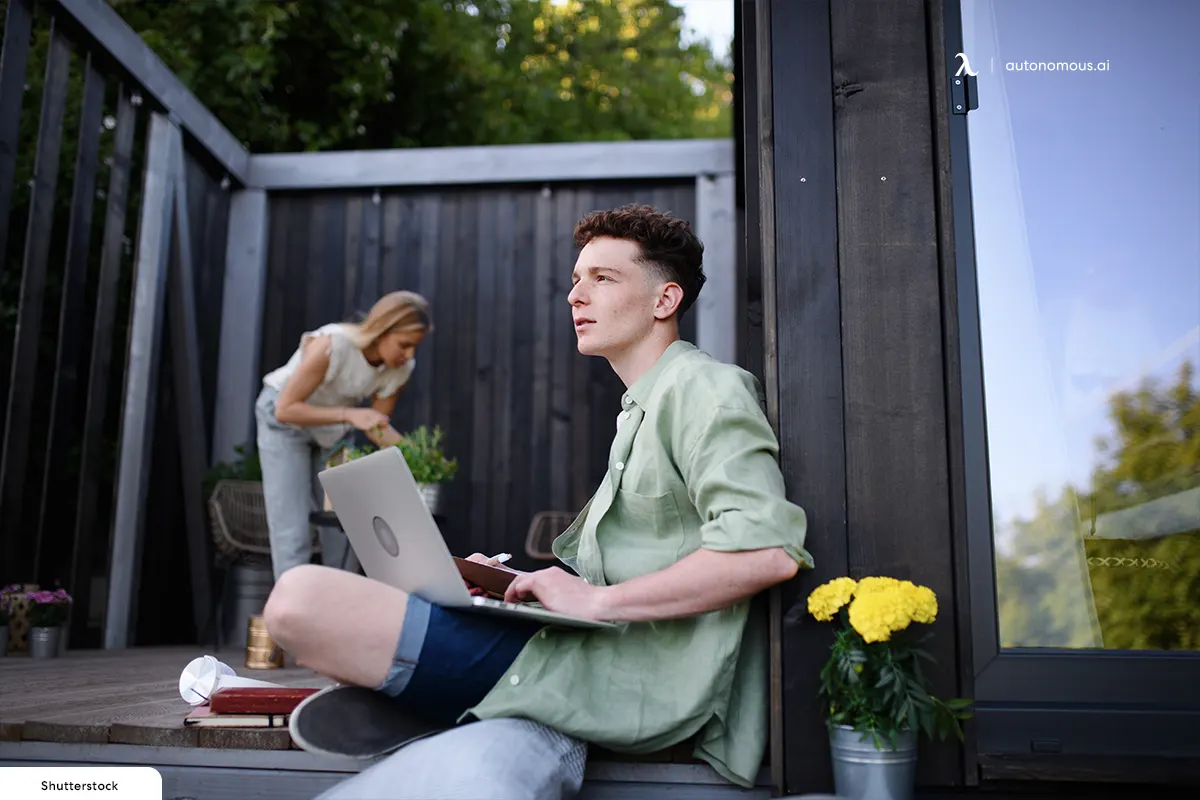 Workplace Inspiration
15 Prefab Bunkhouse Ideas For Sleeping And Working

Autonomous
|
Jan 14, 2023
856 Views
Are you in need of extra sleeping or office space on your property? Look no further than prefab bunkhouses! These compact structures offer a range of designs and features to suit your needs, from eco-friendliness to off-grid living to customizable aesthetics. Discover 15 prefab bunkhouse ideas and find the perfect solution for your space-saving needs.
What Is A Prefab Bunkhouse?
A prefab bunkhouse or a prefab ADU is a small, prefabricated structure that provides sleeping accommodations. It is similar to a cabin or cottage but is usually smaller and more basic in terms of amenities. Prefab bunkhouses often have multiple bunk beds to maximize the use of space and may also have a small kitchenette, a bathroom, and a living area.
Why Are Prefab Bunkhouses Used?
They are often used for group accommodations, such as at camps or resorts, or as an additional guest space on a residential property. Prefab bunkhouses can be used for short-term or long-term stays and can be cost-effective for those needing extra sleeping space.
5 Benefits Of Adding A Prefab Bunkhouse To Your Property
Are you in need of extra sleeping space on your property? A prefab bunkhouse could be the solution you're looking for! These compact, prefabricated structures offer a range of benefits:
Extra sleeping space: Prefab bunkhouses give you more sleeping space on your property, which you can use for groups or extra guests.
Customization options: You can change the design and features of a prefab bunkhouse to make it fit your needs and tastes.
Cost-effective: Prefab bunkhouses are cost-effective for those needing extra sleeping space.
Convenient: Prefab bunkhouses can be built in a factory or sections and then put together on your property, making them a convenient way to add more sleeping space.
Options that are good for the environment: Some prefab bunkhouses are made of eco-friendly materials and have energy-efficient systems, making them a good choice for your property.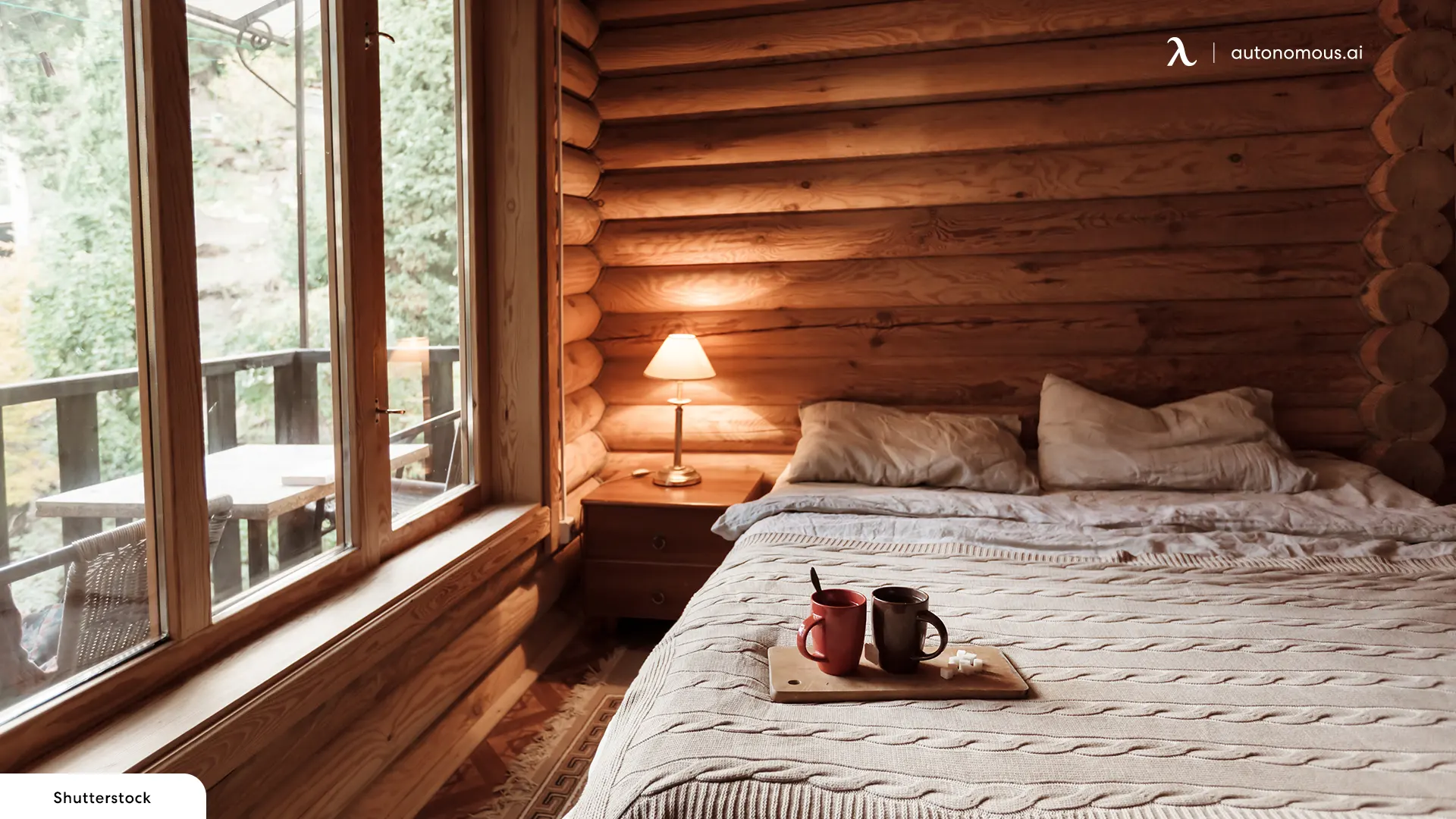 15 Prefab Bunkhouse Ideas For Sleeping And Working
1. Autonomous Pod
Experience the ultimate in privacy and convenience with Autonomous Pod's prefab bunkhouse. This innovative, modular bunkhouse is designed to provide a private, comfortable space for working, sleeping, and relaxing. Featuring a sleek and modern design, this privacy pod is constructed from high-quality materials and is equipped with all the amenities you need for a comfortable stay.
Dimension
103"W x 142.5"L x 92" - 125.5"H
Material
Exterior: Composite wood
Interior: Plywood wooden frame
Frame: Steel, M300 cement
Weight capacity
2.9 tons
Minimum wattage
100W
Color
Black, White
Warranty
1 year
2. Autonomous WorkPod
Get your work done in peace and privacy with Autonomous Work Pod's prefabricated bunkhouse. This modular bunkhouse is designed specifically for work, with a spacious and functional layout that provides everything you need to get the job done. This office pod does everything and does it in fashion.
Dimension
103"W x 142.5"L x 92" - 125.5"H
Material
Exterior: Composite wood
Interior: Plywood wooden frame
Frame: Steel, M300 cement
Include
SmartDesk Pro, ErgoChair Plus, Cable tray, Filing Cabinet, Dual Monitor Arm, Anti-fatigue Mat
Minimum wattage
100W
Weight capacity
2.9 tons
Color
Black, White
Warranty
1 year
3. Autonomous StudioPod
The Autonomous StudioPod is the ultimate prefabricated bunkhouse for studio purposes. This modular bunkhouse provides everything you need for a comfortable and efficient workspace.
This modular bunkhouse also comes equipped with a washroom, ensuring you have all the amenities you need on-site. This prefab bunkhouse is built to last and is perfect for anyone looking for a stylish and convenient solution for their studio needs.
Dimension
106" W - 155"L x 106.3"H
Material
Exterior: Vinyl layer
Interior: Eco-friendly honeycomb paper
Frame: Steel
Include
A closet, desk, bookshelf, TV stand, a foldable coffee table and convertible sofa bed
Minimum wattage
150W
Lighting
3 color modes
Warranty
1 year
4. Backcountry Hut Company
Experience the best in small prefab cabin design with Backcountry Hut Company. This award-winning builder offers eco-friendly structures with a simple, efficient design. Backcountry Hut Company maintains a zero-waste policy and is dedicated to using resources responsibly. Backcountry Hut Company is perfect for your modular bunkhouse if you value nature conservation.
5. Yardadu Turnkey Bunkhouse
Looking for a high-end outdoor office solution? Yardadu offers three types of turnkey backyard offices to choose from. The largest option is the Productivity Office, which has space for both working and sleeping. Their pods are delivered pre-assembled, making them a convenient choice. This home office shed is perfect for sleeping and working.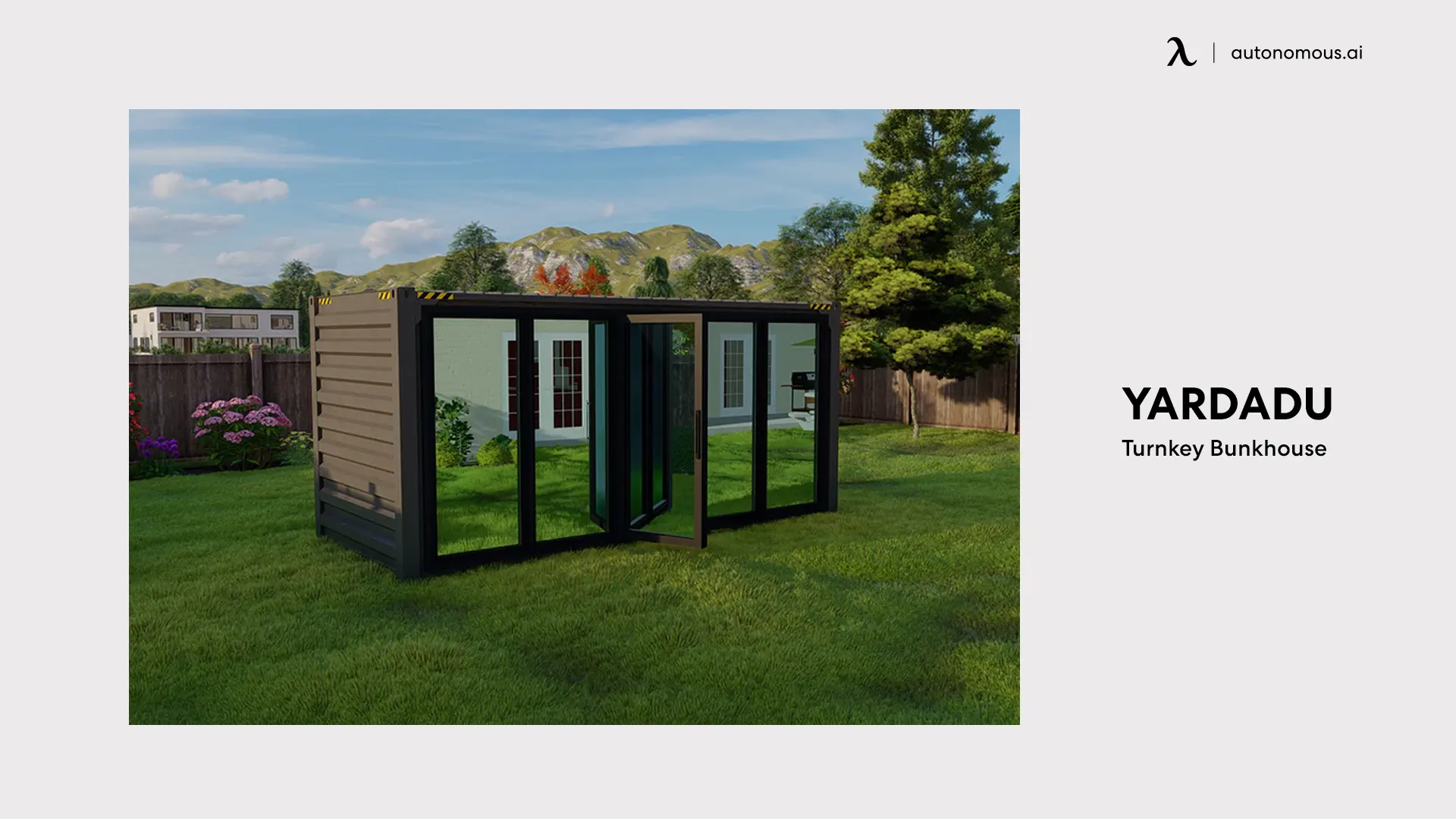 6.  Ark-Shelter
Ark-Bay is a sustainable and eco-friendly prefab bunkhouse compatible with the natural world. With features like a kitchen, bedroom, and living room, it offers all the amenities you need for a comfortable stay. The best part? It can be accessed within two days and requires no permanent installation, so you can easily move it.
7.  Avrame DUO Series
Looking for a unique and eye-catching prefab bunkhouse option? Avrame DUO offers four distinct layout options with its A-frame style and striking design. From start to finish, it takes about four months to complete one of these models.
The versatility of the Avrame DUO allows it to serve a variety of purposes, including an office, coffee shop, starter home, or even a holiday cabin.
8. John Lewis Crane Garden Studio
This Garden Studio is perfect for those seeking a compact and stylish home office. With its classic design and four windows, you won't feel isolated working in this prefab bunkhouse. With just a prepared base required for installation, this modular bunkhouse is an easy and convenient solution for creating a home office.
Its size is perfect for setting up a shed office, and it's a great choice for those looking to add a unique location for work to their property.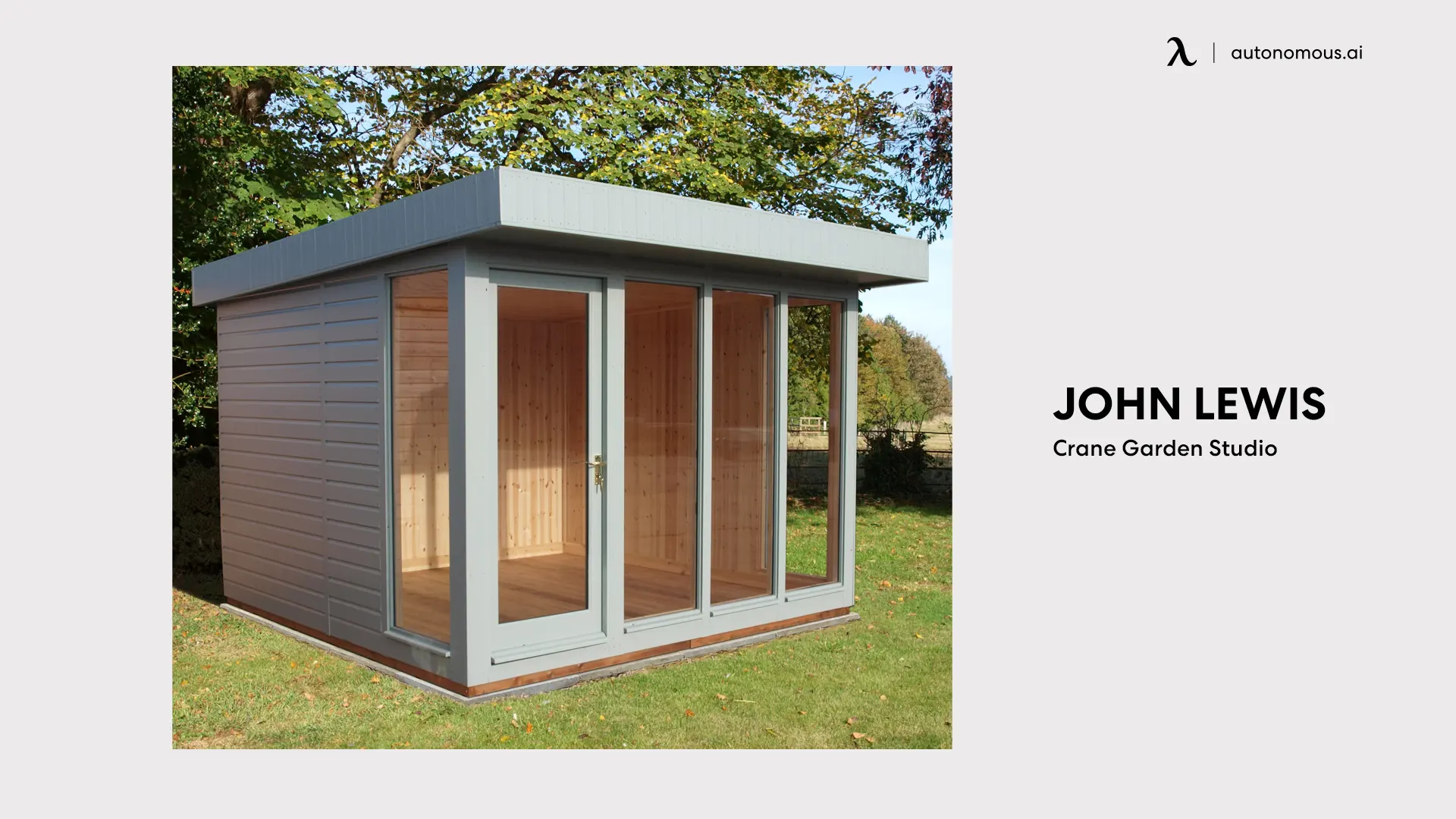 9. The Ickworth
The Ickworth prefab bunkhouse is a stylish and cost-effective option for those looking to add extra sleeping or working space to their property. With a classic design and six color options, this bunkhouse will surely fit in with any surroundings.
It also features two operable windows and four sizes to suit various needs. In addition, the price includes setup labor, making it a convenient choice for those looking to add a prefab bunkhouse to their property.
10. M.A.DI. Home Flatpack
The M.A.D.I. Home Flatpack offers quick installation of a luxurious, customizable modular home. With various options to suit your needs and budget, these houses can be built anywhere, from cities to rural areas, the woods to the seaside. Enjoy comfort and versatility with M.A.D.I. Home.
11. Framery O Pod
The Framery O Pod is a stylish and modern solution for those needing a quiet workspace. Its interior panels are lined with felt fabric and acoustic padding to block out noise, while the open design allows you to enjoy the view and prevents feelings of confinement. Whether you work from home or in an office, the O Pod gives you a quiet, private place to get things done.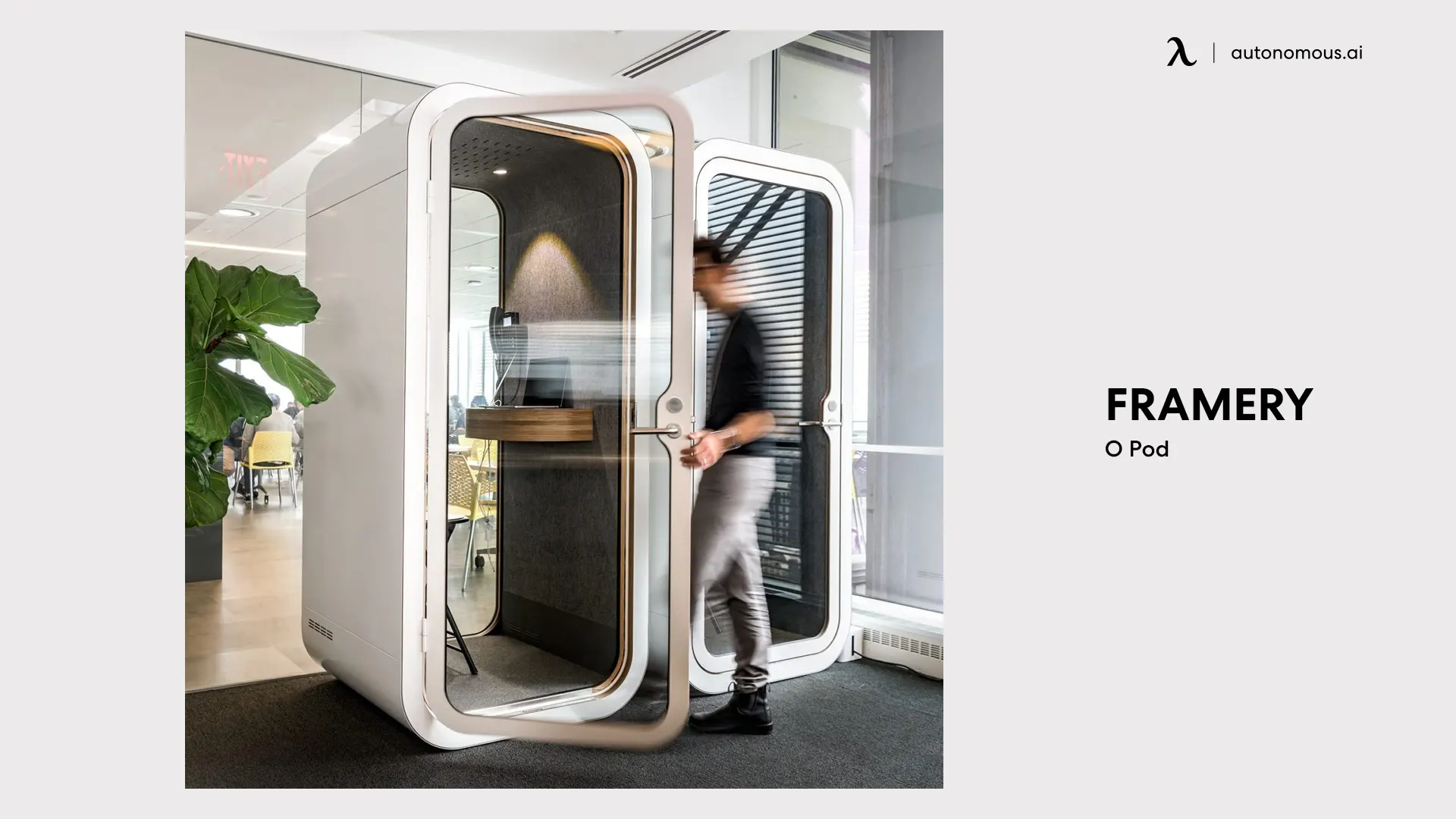 12. Key Studio
The Key Studio is a stylish and affordable option for an outdoor office pod. Its mono-pitch roof and thermo-wood paneling provide a modern appearance, while its insulation and strength ensure durability in any weather. Customize the placement of windows and doors to suit your needs in this compact backyard shed.
13. Ultra Prefab Cabin
Get ready to make a statement with the Ultra Prefab Cabin. This compact yet sturdy cabin boasts floating cedar panels and a bold black frame, making it a standout addition to any property. Don't let its size fool you—this cabin is built to last. So, why settle for the ordinary when you can have the extraordinary with the ultra-prefabricated cabin?
14. EcoSpace WorkPod
The EcoSpace WorkPod is a fantastic option for those looking to bring the great outdoors into their work environment. With the option to install additional ceiling-to-floor storage, you'll have plenty of space for all your papers, documents, and gadgets. Plus, the bonuses of air conditioning, electricity, and heating make this prefab bunkhouse with a bathroom a comfortable and convenient choice.
15. Affinity Small Prefab Cabin
The Affinity Small Prefab Cabin is the ultimate retreat for relaxation and comfort. With its cozy interior and peaceful surroundings, this modular bunkhouse provides the perfect escape from the stresses of everyday life.
Constructed from high-quality materials and featuring energy-efficient systems, this prefabricated bunkhouse is both durable and eco-friendly. Whether you're looking for a vacation getaway or a permanent residence, the Affinity Small Prefab Cabin is a perfect choice.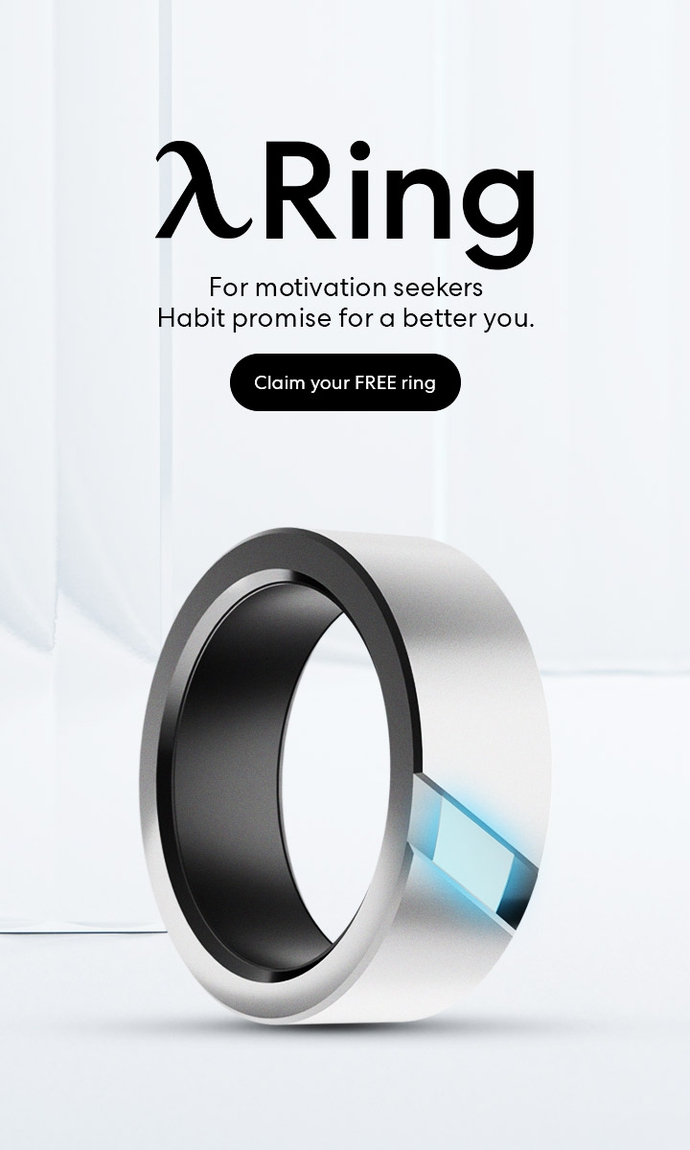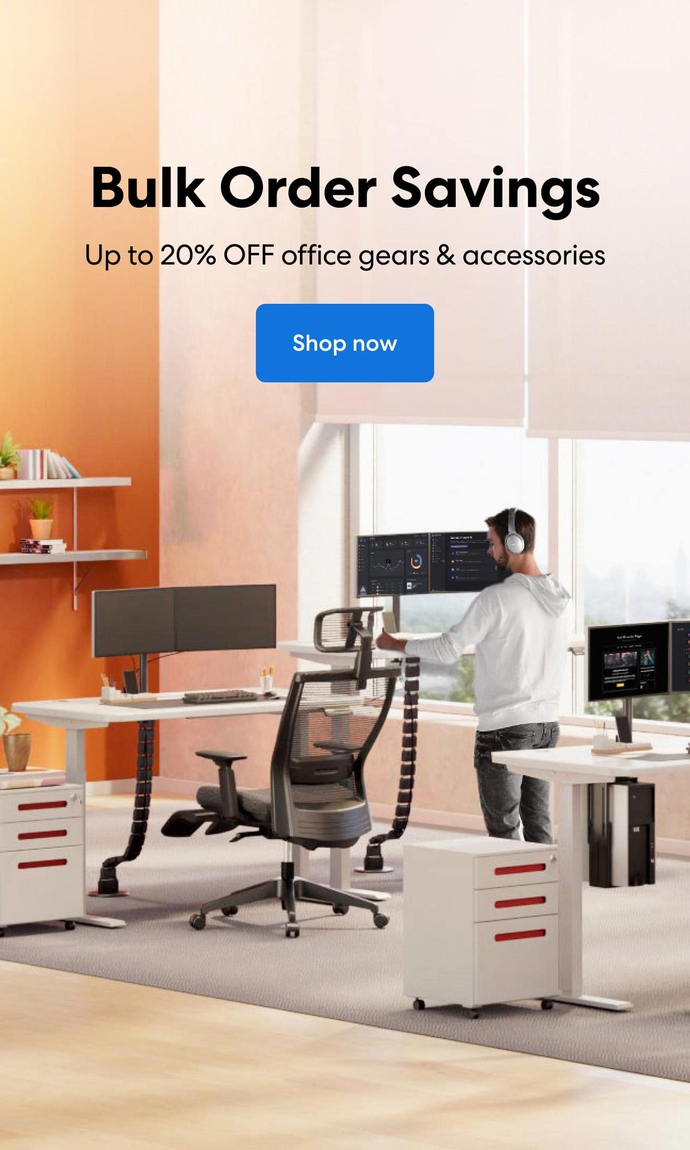 Subcribe newsletter and get $100 OFF.
Receive product updates, special offers, ergo tips, and inspiration form our team.