Saving space can be challenging when you're buying all the things you want your office to have, especially when it comes to picking a desk. Fortunately, with a left corner desk, you can take advantage of your limited space, but also embellish your surroundings. Read on and find a list of the best models you could use if you want to save space! 
What Is a Left-handed Desk?
Desks come in different shapes and sizes, and if you're not an expert, you may not know the differences between them.  
One of the most popular desk options is a left-handed desk, which is an alternative you might want to explore if your workspace lacks enough space to properly place a bigger piece of furniture. 
A left-handed desk (also known as an left return desk) is a specific type of desk. When you sit, the bigger portion is in front of you, whereas the smallest one is on your left. In many cases, the pieces of modern office furniture have drawers or other options to save folders and different office items. 
Left Corner Computer Desk List
Finding the best left-handed desk is not an easy task unless you know where to start looking. Fortunately, the following list includes the best items you could buy. Therefore, read until the end and pick some options to compare before you make your purchase. 
1.  SmartDesk Corner by Autonomous
Autonomous is one of the most famous brands when it comes to giving you fantastic desk options. The items usually have it all: they're beautiful, they're made with top materials, and they are affordable for the features they offer. Also, they offer different payment choices in case you can't afford everything at once. 
The SmartDesk Corner is a wonderful choice – possibly one of the best ones you could make – since it's made with the best materials, which means it can last for years. Its design is jaw-dropping, unique, and you can combine it with any style you want for your office. It's a great option if you're looking for an L-shaped standing desk!
2. Harbor View Corner Computer Desk by Sauder
Did you know not all left-handed L-shaped desk options have a classic look? Many of them are extravagant and over the top. However, you might want something simpler. In that case, you should check out Sauder's Harbor View Corner Computer Desk. 
If you buy the Corner Computer Desk, you get an elegant classic design with a delightful cherry-work finish. It even includes a slide-out keyboard tray you can place in any one of the desk's two sides, which is perfect if you're left-handed and need to customize your space. 
3. Monarch's Left or Right Computer Desk
Monarch Specialties also has a fantastic corner desk you should consider if you're evaluating different options. 
Available in cappuccino, grey, white, and dark taupe, this reversible desk for corners is famous for combining the best features with a clean design that's perfect for an office. 
The Left or Right Computer Desk has no less than three drawers and two shelves, and it includes thick metal legs, sturdy construction, and clean lines to ensure your workspace looks fantastic. 
4. Computer and Writing Desk by Leick
One of people's favorite corner desks is Leick's Corner Computer and Writing Desk, which has a classic design with a beautiful brown finish. Your office can look professional, clean, and you can save space as well by placing it in one of the corners. 
Even though the left-handed corner desk looks expensive, you can buy it at an affordable price. At the same time, the desk is made of sturdy hardwood, which is why it is reliable and can last a very long time. 
5. Juvenile's Classic Desk
If you need a corner desk for a teen's room, or if you simply want to make your office look fresh and clean, you should check out Juvenile's Classic Corner desk. 
The L return desk is made of top materials and has both a simple design and sturdy construction. Additionally, if you buy it, you also get a chair and storage hutch! 
Many office workers choose Juvenile's left-handed L-shaped desk since its simple design matches any decoration and it's very reliable. It's a great item to purchase! 
6. L-shaped Corner Desk by Topsky
Topsky is a new brand to make top-quality furniture for offices, but it has gotten the attention of many people due to its fantastic items. 
The brand's left corner desk has a bevel edge design that easily blends with all types of décor. If you buy it, all you need to do next is to make sure you have the right accessories for your corner desk setup. 
7. Corner Computer Desk by Merax
You should take a look at Merax's left-handed L-shaped desk if you want your office to have a contemporary look and feel. The item's design is fantastic since it's both beautiful and functional. 
Additionally, Merax's choice is very easy to assemble, so you don't need to worry about that when you're deciding which desk to buy. You can have it ready to go in 30 minutes or less. 
Lastly, the desk's legs have an adjustable dial for you to customize the item if you're on uneven floors. Since it's made with standard wood, it's solid and durable, and you can choose between three different finishes. 
8. Unfinished Corner Desk by International Concepts
You might love the look of unfinished wood since it's a very popular option for modern workers who want to make their office look completely different. If that is your case, check out the Unfinished Left Corner Desk by International Concepts, which is a great alternative to consider. 
International Concepts' option is made of solid wood, which makes it one of the sturdiest and most reliable alternatives on the market, especially if you're looking for a corner gaming desk. 
Never underestimate the power of a unique left corner computer desk when you combine it with the right accessories. If you're looking for something different, the Unfinished Corner Desk might be a convenient alternative.
9. Simple Living Corner Desk for Computer
There are many left-handed corner desk options on the market, but unfortunately, not all of them are affordable, especially if you're on a budget. When you're looking for a reliable left corner desk at a good price, you might be shocked to find out that there aren't many options. 
However, Simple Living has a fantastic alternative for people like you, who might not have much money to spend. The Corner Desk is small (perfect for tiny offices) and has a classic style you can't miss. Furthermore, it's made of good materials, and you can choose between a white or cherry finish. 
10. Hudson Cube and Desk Combo
If you're looking for a stunning corner desk to embellish your surroundings, you should take a look at the desk from Finley Home's Hudson line, which is one of the best left-handed desk options you can find out there. 
With a unique contemporary design, the left computer corner desk is made with an incredible honeycomb, hidden under Melamine and MDM. Since its color is so beautiful, it can accompany any office desk décor and style.
11.  Corner Desk by Moorton
Moorton definitely offers one of the most elegant left corner desk options you could go for, especially if you're looking for an item with enough space to store some things. 
Buying the Corner Desk gives your office a luxurious appearance as you put the left-handed corner desk in a specific corner to take advantage of all your space. It's a phenomenal idea, although you should look at other options if you want a triple monitor setup since you might need something bigger. 
12.  Suri Wood's Corner Desk
On many occasions, you need to find smart ways to organize your space to make sure you have everything you need when you sit down to work. Thus, you might want to buy an electric standing desk, or go for a left corner desk, which is one of the most popular alternatives. 
Suri Wood's desk is ideal if you want to add a touch of color to one of your corners because it comes in five different bright colors – just choose the one you love the most! Furthermore, the item's solid wood structure makes it sturdy and durable, which is why it can last for years. 
13.  Cooper Glass' Corner Desk
Instead of going for an extravagant left-handed desk, you may want something extremely simple to combine with the rest of the items in your office. In that case, the Corner Desk by Copper Glass is one of the best alternatives to check out. 
The Corner Desk stands out from the rest of the options on the market because it has extremely simple lines and attractive angles, making its design one of the most aesthetically pleasing ones you could choose for your workspace. 
14.  Corner Desk for Writing by Auman
Auman's Corner Desk is also very famous among people looking for a beautiful and long-lasting item. Even though it's a slightly larger left corner computer desk, its elegant brown color, and fantastic features make it an eye-catching alternative and a great acquisition for any workstation. 
If you get the left corner desk by Auman, you're buying an ideal solution for your workspace needs. It offers a cable management system that's inside a glass-paned cabinet you can use to store different items. 
15.  Glastbury's Corner Desk
Even though Glastbury's desk is usually underrated, it is also a top-quality option you could get to embellish your workspace and take advantage of your office's small space. 
Glastbury's choice is available in three different colors, and its immaculate style can automatically make your office look luxurious and elegant. Additionally, the left-handed L-shaped desk has two shelves and a drawer, which is fantastic if you want to store office supplies and essentials.
16.  Corner Computer Desk by Naperville
Purchasing the right desk is one of the easiest ways to get yourself in the right mood to start working. When you have a good place to put your computer and all your things, you can boost your productivity and get everything done much faster. 
Naperville's Corner Computer Desk is a fantastic example of an item that could be the ideal piece of furniture for your office. It's sophisticated but saves space due to its design, and its materials make it a reliable choice that can last for a long time. 
Furthermore, the Corner Computer Desk by Naperville has a unique old-wood appearance you can combine with a carpet or a beautiful chair to give your office a vintage style. Lastly, the left corner desk also has two shelves and a tray for your mouse and keyboard. 
17.  Tenbury's Corner Desk
You need a corner home office desk that's beautiful, durable, and functional if you want to ensure your office is both stylish and perfect to fit your work needs. Fortunately, Tenbury's choice might be a good alternative for you. 
With Tenbury's Corner Desk, you get an eye-catching brown desk that gives any office a classic look due to its clean lines. It has a lot of storage space, so you should keep in mind if you want several places to store your workspace items – you can choose between two adjustable shelves and a full-extension sliding drawer.
18.  Fulmer's Desk
The last item on the left corner desk list is by no means the one with the poorest quality. On the contrary, Fulmer's option is a top-quality left-handed L-shaped desk, which is why you should add it to your list of alternatives to evaluate when you're choosing which desk to buy. 
It's the definition of minimalism – Fulmer's Desk is functional and clean, but also very simple, so it's ideal if you want something extremely straightforward for your workspace. Instead of going for an extravagant alternative, you could choose this model and enjoy simplicity and luxury. 
Keynote Takeaways
Left corner desks can be convenient if you know how to pick the right one for your office. There are many fantastic and reliable options, which is why you should examine all the alternatives and compare the pros and cons before making your purchase. Now that you have a list, you should make your choice right away. Happy buying!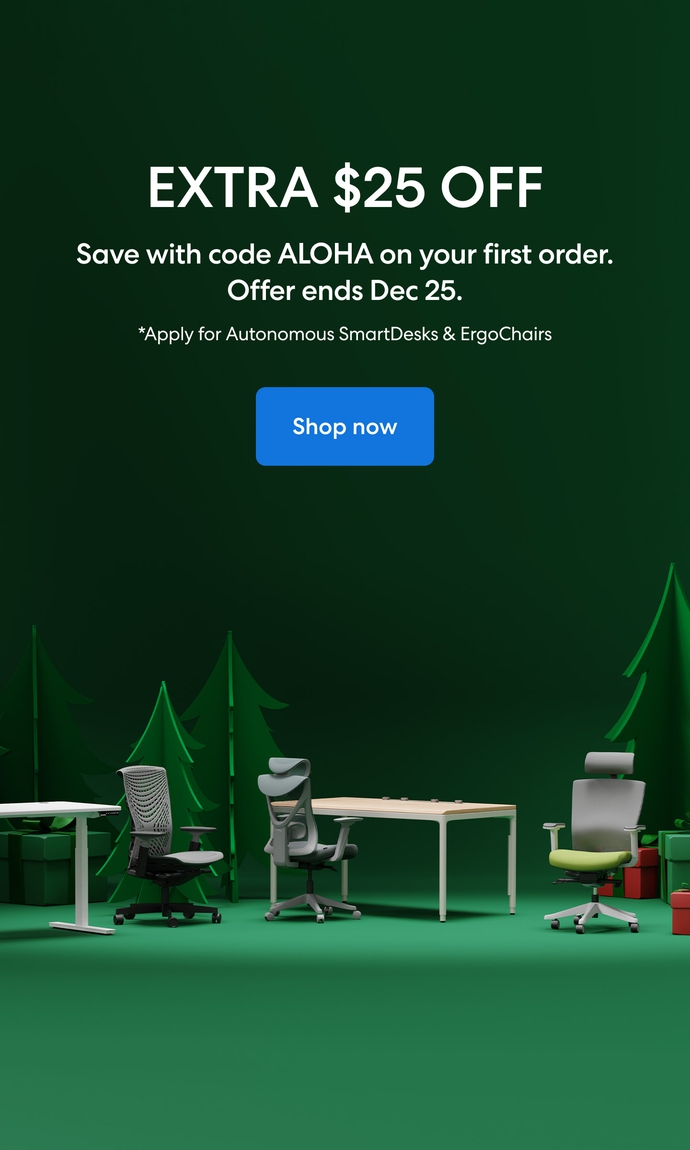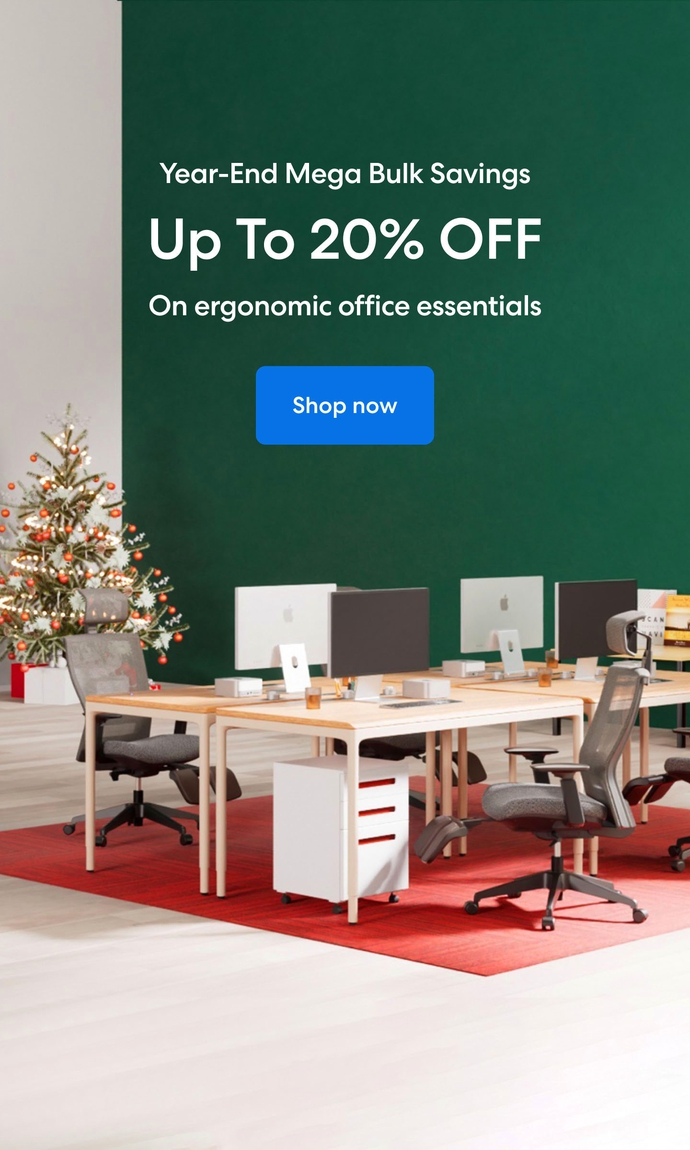 Subcribe newsletter and get $100 OFF.
Receive product updates, special offers, ergo tips, and inspiration form our team.