If you spend eight hours a day or more at an office desk, you should seriously consider purchasing an ergonomic chair in Singapore. 
Many have had to work from home, and have seen many changes in the work model because of the pandemic, so it is more important than ever to buy an ergonomic chair. It is not difficult to see the effect the incorrect chair can have on your health. 
A cheap chair that cannot be adjusted to suit your body can cause neck, shoulder, and back pain. If you live in Singapore and are on the lookout for an ergonomic office chair, here is a list of our top 18 picks. 
Features of an Ergonomic Chair
Here are a few features to look out for in an ergonomic chair.
Adjustable armrests

help to relieve pressure off your head, neck, arms, and back

Seat height-adjustability

lets you position yourself well, to prevent injury

Lumbar support

supports the curvature of the lumbar region of your spine, relieving pressure in this area

Weight capacity

should include your weight, or the chair could break

Seat recline

lets you lean back while still receiving adequate support

A warranty

is important because you can rest assured that your chair can be repaired should anything happen to it  
Top 18 Chairs in Singapore
1. ErgoChair Pro by Autonomous
When it comes to lumbar support, the ErgoChair Pro is regarded as one of the best desk chairs for back pain on the market, claiming the number one spot as the best ergonomic chair in Singapore. 
This chair's backrest provides a flexible lumbar system as well as user preferences that can be customized. Using the handle, you can adjust the chair to provide the appropriate amount of pressure. 
The ErgoChair Pro is made of high-quality materials and comes with the most versatile system that can be adjusted to suit a wide range of body types. Its foam seats are designed to be extremely soft and provide the user with additional support and improve seated posture. 
It is without a doubt a worthy consideration for a remote worker in need of a reliable computer chair in Singapore for home office use that ticks all the right boxes. 
Features
Six color choices

Eco-friendly office chair

Weight capacity of 300 pounds

Two-year warranty

Adjustable armrests, height, seat tilt, headrest, and backrest

Five lockable positions 
2. ErgoChair Recline
This study chair in Singapore lets the user recline quickly and comfortably. The ErgoChair Recline is the best reclining office chair with a footrest. It has a contemporary design and comes in a choice of two colors. 
A great feature of this mesh chair in Singapore is that you get to choose whether you want an office chair with a leg rest and headrest, or whether you prefer a more minimalistic chair that excludes these features. It has everything you could need in an office chair in Singapore. 
Features
Optional head and leg rest for added comfort and support

Adjustable armrests, height, recline, lumbar support, headrest, and leg rest

Breathable mesh backrest

A load capacity of 250 pounds

One-year warranty 
3. Autonomous AvoChair
This is another ergonomic chair in Singapore from Autonomous. The Avochair's airy elastomeric mesh backrest provides the spinal support and comfort you could need in a chair. Its design eliminates all rough edges, resulting in a gentle waterfall-style roll-off with soft ellipsoid armrests. 
There is an advanced mechanism built into AvoChair's sturdy diecast aluminum alloy base that allows you to save your adjustment preferences, so you can find the best reclining tension, arm placement, and seat height for you. 
Thanks to its great range of adjustability, the AvoChair could make for the perfect study chair in Singapore, for those teenagers or kids who need to spend long hours at their desks. It is also an affordable mesh chair in Singapore. 
Features
Eco-friendly option (material is 100 percent recyclable, and some parts are made from recycled material)

Adjustable armrests, height, tension, and back tilt

Durable aluminum alloy base

Two-year warranty

Elastomeric seat and backrest 
4. ErgoTune Supreme
The ErgoTune Supreme is specially designed to achieve better comfort from head to toe. It is an excellent office chair for lower back pain. Several fantastic features enable the chair to perfectly adapt to your body's natural shape, improving posture and productivity. 
Features
Three color choices

12-year warranty

Fully adjustable 
5. Titan Evo 2022 by Secret Lab
This computer chair in Singapore has built-in, adjustable lumbar support that aligns with your lumbar back, and provides effective spine support.  
It also has a pebble seat base, allowing it to accommodate a wide range of seating positions, with a new generation of leatherette for optimum comfort. 
Features
Comes in three sizes-small, regular, and extra-large

Customizable seating

Five-year extended warranty

Fully adjustable

Magnetic memory foam pillow headrest
6. FAEZ8ERG Ergonomic Eight Series Office Chair by Ergomeister
The FAEZ8ERG is fully adjustable and ergonomic, and has hints of comfort and luxury. This chair is made with premium materials such as strong nylon, fiberglass, anti-corrosive aluminum, and German Air-Scape layered mesh, which promises to relieve neck or back pain you may have.It is rated as one of the best ergonomic chairs in Singapore.
Features
Fully adjustable headrest, armrests, seat height, and lumbar support

16-year warranty

60-day free trial
7. Secretlab Omega
Who says a gaming chair cannot be used for work? Secretlab OMEGA, a multi-award-winning gaming chair in Singapore, provides a unique level of comfort. It is made of Secretlab PRIMETM polyurethane leather, which is four times stronger than normal leather. 
Features
Customize your seating

Memory foam head and lumbar pillows

Five-year warranty

Aluminum wheelbase for stability

 
8. Secretlab NeueChair
The NeueChair was designed specifically to be the greatest modern computer chair in Singapore, and it is fully ergonomic, extremely comfortable, and simple to use. Furthermore, it has a lovely design that can blend in with any office or workspace.
Features
Customizable seating

12-year limited warranty

Good lumbar support 
9. Yoke YOE A8 Office Chair
If you suffer from regular backaches, the Yoke YOE A8 Office Chair can help you get some relief. Its dual backrest is composed of molded foam that relieves any back tension or muscle knots throughout your entire back. 
This Korean ergonomic chair in Singapore has an adjustable headrest, which can tilt up to 45 degrees, and protects and supports your neck while you work. 
Those who dislike seats that swivel from side to side can use the chair's lock-in feature, which stabilizes its position, and prevents any movement when it is not needed. You can choose between the mesh material and PVC leather. 
Features
Non-adjustable armrests

Pneumatic height adjustment

Heavy-duty nylon base

Adaptable tension

Molded foam seats 
10.  Kliig Large Dual Back Office Chair
Ergonomic chairs in Singapore often come in boring colors like black or grey, but this does not have to be the case. The Korean Kliig Large Dual Back Chair is available in four different colors, including blue, red, and green, to enhance the aesthetics of your space. 
Features
Four color choices

Easy to clean

Suitable for taller individuals

Removable arms

Adjustable height and headrest

One-year warranty 
11.  Comfort Furniture Astrid Office Chair
The Astrid Office Chair from Comfort Furniture has lumbar support that adjusts based on your body mass. This allows your lower back to function by supporting its natural curve, thereby reducing pain.  
Its lumbar support is not the only element that can be customized to your shape and preferences, and the chair's armrests are also fully adjustable at all angles. 
Mesh seating also allows your back to breathe, which means there are no more damaged, sweaty seats on humid days. 
Features
Choice of two colors

Option of wheels, or no wheels

Weight detector

Seat slider

Optional wheel slider to protect floors 
12.  V.Hive Top Gaming Chair
Work and play can coexist while you relax in V.hive's Gaming Chair. Despite its name, it also serves as an excellent office chair in Singapore, allowing you to jump right into your virtual adventures once your work is done for the day. 
This chair also includes a brake castor, which locks the wheels in place, preventing any unintended falls or spills. It does not let you move until you are seated and unlock the brakes yourself. 
Features
Brake castor

High backrest

Adjustable height 
13.  Benel Embrace High Back Office Chair
Most ergonomic chairs are composed of either some type of fabric, or mesh, but rarely a combination of the two. Benel defies convention by including both in its Embrace Grey chair, which looks as good as it feels. 
This combination makes the chair stable and breathable, keeping your back cool throughout the day. The ergonomic chair in Singapore can carry a load of up to 102 kilograms, which is great for those of larger stature.  
Features
Sleek, modern design

Combination of mesh and fabric backrest

Fully adjustable

Several color options 
14.  Herman Miller Sayl Eco-friendly Chair
Herman Miller chairs are created to be as functional as possible, using the lowest possible number of materials. 
This computer chair in Singapore can hold an impressive 159 kilograms, and is an environmentally responsible product, so no PVC is used in its design, and nearly all its components are recyclable. However, this chair does come at a price – a very high one. 
Aside from its minimalist design, the backrest also supports the natural curvature of the spine, which keeps the user from hunching. You can also get one with adjustable lumbar support with a 10-centimeter range for added comfort. 
Features
12-year warranty

Fully adjustable

Range of color options

Standard castors 
15.  TakeASeat Humanscale Freedom Office Chair
If neck aches are interfering with your workflow, it may be time to address the issue. 
To achieve maximum comfort and support, the Humanscale Freedom Chair has sculpted cushions that support your pressure points. This includes the back of the neck, a common spot that is susceptible to pain and tension. 
There is also free delivery and installation included with this ergonomic chair in Singapore, so there is no need to worry about assembling the chair yourself. You also receive a 15-year warranty that ensures a long-lasting ergonomic chair. 
It may not be the chair for you if you are searching for something affordable. At $1350, this chair could make a huge dent in your pocket. 
Features
Great support features

Fully adjustable

Contoured cushion seating

15-year warranty

Self-locking recline mechanism 
16.  Atwood Ergohuman Plus Elite Office Chair
If you are looking for something a little different from a regular chair, this one might get you excited.  Even if your computer is attached to your desktop, you can use the Atwood Ergohuman Plus Elite to work away from your desk, making it the ideal chair to use for meetings. 
You can tilt the chair back, and lock it in position, preventing any accidents. The leg rest support can help you achieve maximum comfort throughout your workday. 
Features
Adjustable and ergonomic

High price tag

Laptop stand

Great support

Lockable castors to prevent falls
17.  MYSEAT.sg Kelly Ergonomic Office Chair
The MYSEAT ergonomic office chair in Singapore is ideal for those on a tight budget. It has a classic design, is reasonably priced, and is extremely durable. 
This chair also has lumbar support, which can help to alleviate and prevent back pain after sitting all day and can also be adjusted in height by up to 10 centimeters. 
Features
Mesh backrest

Adjustable height

Built-in lumbar support

Free shipping

Affordable 
18.  Homez Mesh Ergonomic Office Chair
This is the final excellent ergonomic chair in Singapore on the list. With its dense sponge cushion and breathable mesh seating, the Homez Mesh allows you to sink into its seat and feel comfortable throughout the day. 
The chair's chrome steel legs let it carry more weight. It is also height adjustable, and its L-shaped curvaceous nylon armrests let you rest your arms comfortably while sitting.  
Features
Lightweight and breathable

Silent castors

Wheels that swivel 360 degrees

Chrome steel legs allow it to support more weight 
Final Thoughts
It is important to have an ergonomic chair if you spend a great deal of time sitting down. The right chair can help you maintain good posture and prevent injury. If you are looking for an ergonomic chair in Singapore, you should find the right one on this list.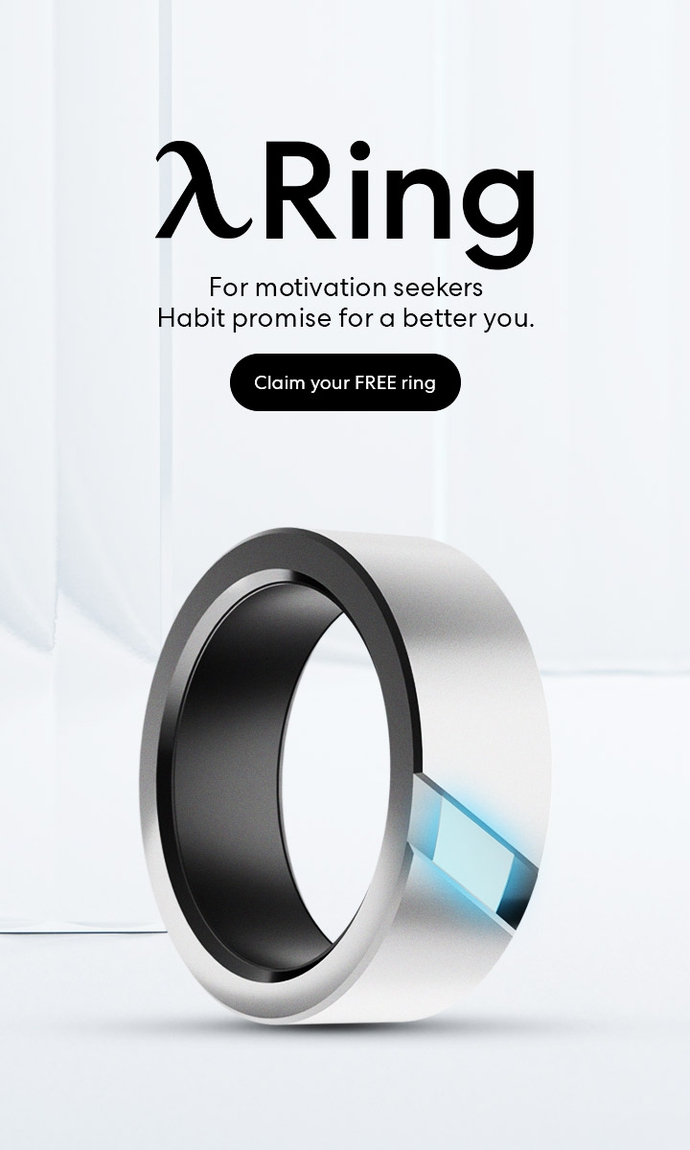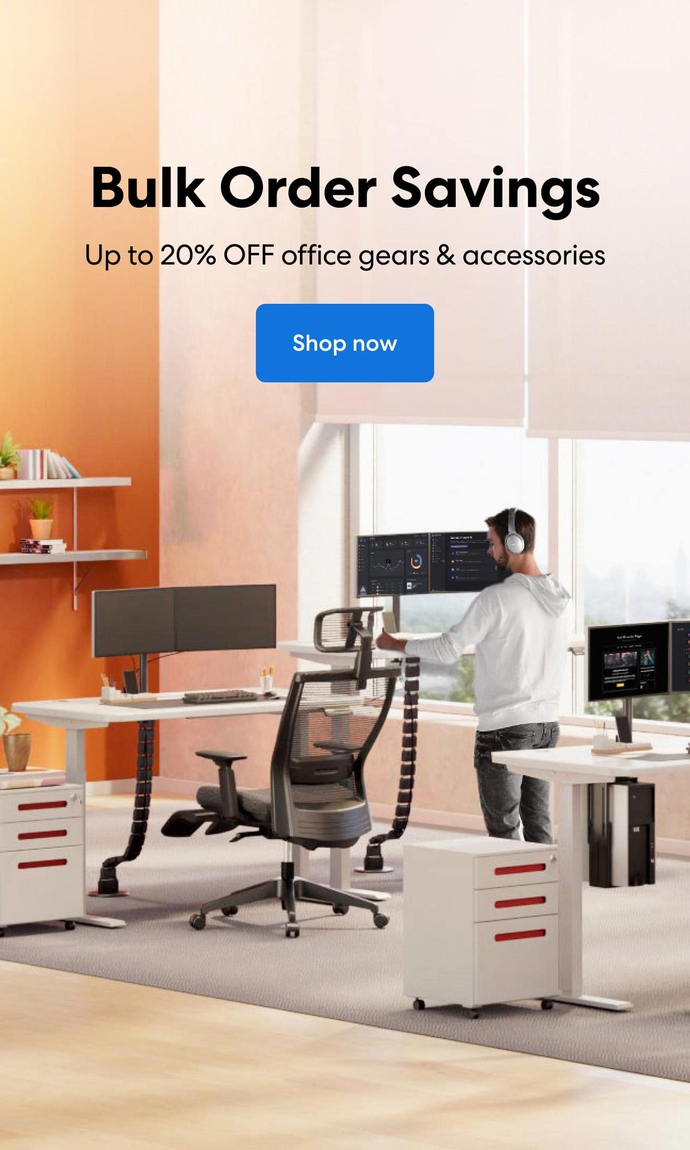 Subcribe newsletter and get $100 OFF.
Receive product updates, special offers, ergo tips, and inspiration form our team.