Workplace Inspiration
20 Amazing Rustic Garden Shed Ideas for an Inviting Garden

Autonomous
|
Dec 28, 2022
943 Views
Every yard requires a rustic garden shed for storing equipment and patio furniture, lounging during an unexpected summer downpour, or just as an eye-catching and amusing diversion. 
Replicating the appearance of ancient architecture by using recycled windows, old barn boards, and rustic crafts to decorate them has a certain allure. 
Don't limit yourself to a mass-produced plastic or tin hut; instead, be imaginative and choose the rustic style that you like best. 
Old barns, garage sales, and estate sales provide several resources to help you create the classic look for your shed. 
This article will explore some of the best rustic garden-shed ideas and products to help you bring these to life. 
List of 20 Rustic Garden Shed Ideas
1. Autonomous WorkPod
The WorkPod has prefabricated components that require about eight hours to set up. However, the appearance does not necessarily depict a rustic garden shed. 
You can add unique interior and exterior designs to create a specific look. This article provides some suggestions on how to do that later. 
It can be adjusted to fit uneven terrain and is suitable for most ground surfaces, including gravel, brick, grass, and concrete. 
The wood paneling and large windows maintain a connection to nature while minimizing distractions with its noise and heat insulation. 
It has a steel and cement base and durable oak and walnut wood walls. 
You can transform this prefab accessory dwelling unit into a rustic garden shed with a few additions. 
Dimension
8'6''W x  11'9''L x 11'H
Ceiling height
6'10'' to 9'4''
Window material
Wooden frame, 5/16" tempered glass
Door material
Anodized aluminum frame,  5/16" tempered glass
Material
Siding: bitumen, housewrap, vinyl silding
Roof: bitumen, housewrap, shingles roof
Floor: plywood
Balcony: composite wood
Include
Optional: SmartDesk Connect, ErgoChair Pro+, Dual Monitor Arm, Cable Tray, Steel Cabinet, Anti-Fatigue Mat. Always included: Electrical Cabinet & Bookshelf
Floorspace
98 square feet
Capacity
2.9 tons
2. Autonomous StudioPod
This garden shed offers a simple renovation option. StudioPod can be installed in your backyard without causing any inconveniences or enduring any of the frustrations that come with home renovations. 
Use it as an additional living space, your home office, or an Airbnb while you're not using it. Your backyard is a private area that belongs to you. 
The exterior is an aluminum layer for waterproofing and weather protection. However, it provides a plain surface to include your rustic storage shed designs.  
Its environmentally friendly honeycomb paper serves as soundproofing and insulation for the interior. A typical wood frame would not last as long as a strong steel frame. 
Mainly considered a home office pod, the prebuilt studio works well with rustic garden shed ideas.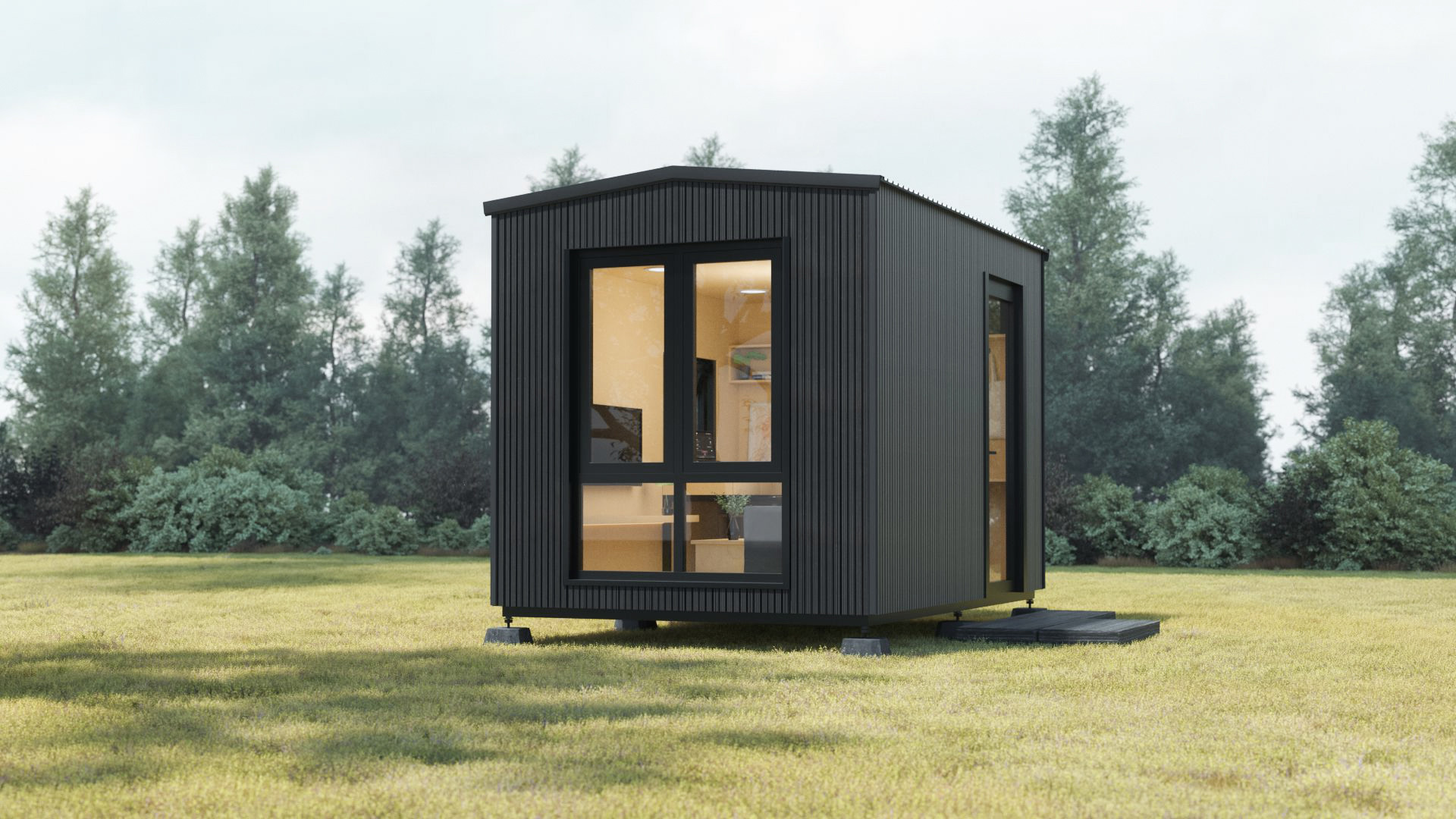 Dimension
8'4"W x 12'6"L x 9'10"H
Floorspace
105 square feet
Ceiling height
7'3"
Weight capacity
2.9 tons
Pedestal
18"W x 43"L x 7"
Window & door material
Powder-coated aluminum,  5/16" tempered glass
Material
Siding: plywood 1/2", steel frame, honeycomb paper, plywood 3/8", bitume, housewrap, vinyl siding
Roof: roof shingles
Floor: plywood
Pedestal: steel frame & wood plastic composite
Electrical devices
RCB, Wall outlet, Ceiling light switch, Ceiling light, Ventilator switch, Ventilator, Ethernet wall port, 66ft power cable with 2 connectors
Include
Optional: Cabinet, Desk, Small & Big Bookshelf, TV Shelf, Foldable Sofa Table, Convertible Sofa Bed. Always included: Electrical Cabinet
Power input
Maximum voltage : 110V AC (US standard)
Maximum current : 25A
Maximum power dissipation : 2750W
3. Autonomous WorkPod Lite
Let's be real, when it comes to construction, handling tools, and assembly of any sort - let alone taking on a free standing office in the garden - most of us have absolutely no idea what we're doing, where to start, or the difference between a bench level and a bevel square. Thankfully, WorkPod Lite comes prefabricated and pre-wired for easy straightforward assembly. In just a couple of days, WorkPod Lite is ready to move in and plug-and-play.
Simply connect WorkPod Lite to a main power source and you're ready to go. The best part? With the option to add on assembly service to your order, you can kick back and relax while the pros do what they do best.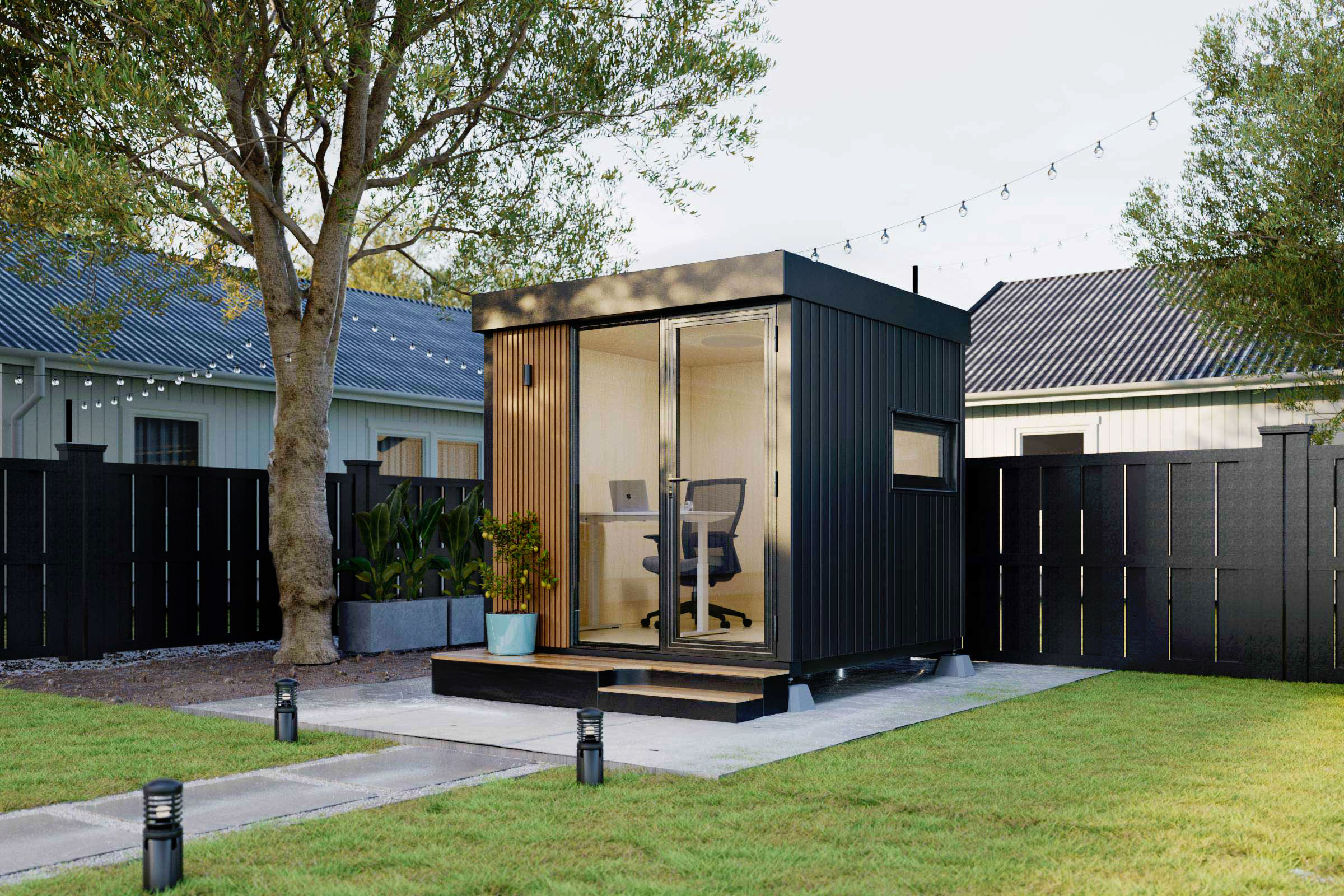 Dimension
8.7 W x 8.12 L x 9.3 H inches
Material
Window and door: powder-coated aluminum, 5/16-inch tempered glass
Siding: plywood 1/2-inch, steel frame, honeycomb paper, plywood 3/8-inch, bitume, housewrap, vinyl siding
Roof: metal roofing
Floor: plywood
Balcony and Pedestal: steel frame and wood plastic composite
Pedestal
24 W x 103 L x 9 H inches
Electrical devices
RCB, Wall outlet, Ceiling light switch, Ceiling light, Wall light, Ethernet wall port, 66ft power cable with 2 connectors
Weight capacity
2.3 tons (including Pod body)
Floorspace
80 square feet
Ceiling height
7.3-inch
4. Aged Garden Shed Beauty
This idea is neither elegant nor showy. Its glitter is gone, its paint is flaking, and its roof is rusting.  
The design appears dull for those seeking the newest and best. There is still some beauty, though. Even though it is deeply rustic, it fits modern design without much contrast.  
It speaks of the splendors of earlier periods with windows in the renowned gothic architecture. These have beautiful, curving, and pointed arches. 
The roof has a rustic appearance that suggests it has been around for a while and should be appreciated. Even though the paint is worn and fading, it still has value.  
Although rustic garden shelters are older, they have survived several storms. Aged beauty like this won't go overnight. Use the old and relish it rather than throw it away. 
5. Out-Of-Date Potting Shed
Making space for potting and gardening doesn't require a sophisticated and pricey garden shed. 
The structure design is not always useless just because it's outdated. Furthermore, the second suggestion is to convert an old shed or a small structure into a potting shed or a hobby room. 
6. Cute Shed in a Nook
Some people believe sheds are for storage. However, the purpose of garden sheds extends much beyond that.  
A backyard rustic shed can transform into an adorable small nook in the garden. 
You can even convert unused space into adorable she-sheds or tiny homes. These outdoor living areas are excellent for retreats. 
7. Waterwheel - Classic Agedness
Beauty has an influence. Beauty can still shine through even in a dated environment or on dated objects.  
In reality, there are situations where age enhances beauty. This is true for this old shed.  
Even if the waterwheel concept and the aged wood are centuries old, their beauty still deserves praise.  
Old stuff from life can become fantastic garden shed ideas.
8. Cute Garden Centerpiece
A modest, uncomplicated shed like this one can have a significant impact. It becomes the yard's focal point and an excellent area for decoration. 
9. Dilapidated Beauty
Who said that elegance must be extravagant and brilliant? This shed may be aging, but its design is still great for many backyards today.
10. Log End Siding
There are always various approaches to solving problems. It is a unique garden shed idea, especially in this collection. 
Short-cut logs with cement sandwiched between the sections make it durable and beautiful.  
Cut logs into manageable pieces, then fasten them to the shed wall. Then use plaster to fill in the gaps and crevices to replicate this rustic garden shed idea. 
11. Sharp-Looking Steep Roof
Steep roofs tend to point upward. The design is literal and metaphorical.
12. A Place to Reminisce
This shack first has the appearance of an antique or vintage shop.  
It has several rustic accents and wood siding, which is less glitzy and elegant than vinyl. The shed, however, is new and has a modern style.  
This design combines elements from the past and the present.
13. A Little Wooden Garden Shed
A small wooden garden shed amidst lush vegetation is an excellent addition to any backyard, especially with brilliant white doors. 
It is the only indicator that the shed hasn't been there for ages.
14. Backyard Shed with a Fresh and Vibrant Choice of Colors
Thanks to the unique color scheme, this garden shed has an extraordinary appearance and resembles a tiny house.  
Against the white facade, the red doors and the turquoise roof make a striking focal point.
15. Dark Red Wooden Shed with a Vibrant Green Trim
Choose a darker shade of red for your wooden backyard shed and add a trim of dazzling green.  
This creates a colorful symphony that honors the classic design of a shed and adds a touch of uniqueness to the garden.
16. Dark Red Wooden Shed with a Vibrant Green Trim
Put flowers around your rustic garden shed to infuse new life into an environment where ancient things predominate.  
The bloom will pleasantly soften the garden shed's rustic appearance. 
17. Rustic Garden Shed with Vintage Ornaments
A few vintage accessories that complement the general country theme can only enhance the imaginatively decorated old rustic garden shed.
18. Open Greenhouse Shed with a Traditional Design
A garden shed with a greenhouse theme is excellent for growing plants or soaking under the sun. You can use half of a greenhouse if you don't need it.  
Keeping one side closed preserves the classic design of the garden shed.  
However, opening the other side makes the shed more spacious. This allows some air from the outside inside. 
19. Lakeside Cottage - TruNorth Landscaping
The outdoor kitchen and terrace are across from this outdoor storage building.  
Barn wood and corrugated metal were two recyclable resources for constructing most of this rustic shelter design. 
20. Sugar House - Sustainable Design, LLC
The Sugar House offers you extra storage space, a place to stack firewood, and a location to start their veggie seedlings—all in a visually appealing package. 
This brand-new structure uses salvaged siding, windows, and a slate roof, giving it the appearance of being constructed a century ago.  
Its conventional timber frame improves its beauty, provenance, and longevity. 
Tips for Creating a Rustic Garden
Garden sheds don't always have to be run-down old hiding places! Why not take pleasure in a rural garden shed instead?  
The word "rustic" denotes a classy, vintage vibe rather than being synonymous with "decrepit." 
Here, you may look at trendy rustic shed designs and discover ideas for your rustic huts. 
Rustic Garden Shed Colors
The decor with a rustic atmosphere highlights neutral hues such as cream, beige, gray, and terracotta.  
Avoid choosing vibrant colors for your rustic wood shed. Instead, choose muted hues that go well with neutrals and blend in with the garden's surroundings. 
Use popular colors such as slate gray, olive green, and cool blues. You can also experiment with other colors to find one you like. 
Don't worry about painting your rustic shed design perfectly; the rough and imperfect surfaces will all add to the rustic vibe.
Choose Plants and Flowers to Complement Your Rustic Garden Shed
To make it genuinely rustic, you'll need to include a lot of greenery around your rustic garden shed. The appropriate choice of flowers and plants is essential to all rustic garden shed ideas. 
Plants can be displayed around a rustic garden shed in window boxes and hanging baskets, but why not get creative? To display your flowers, try utilizing an old watering can, teapot, bucket, or even an old bath. 
When simple wooden crates are painted in a color that complements your rustic garden shed, they make the perfect planters. These containers not only pique interest, but they also fit the subject better. 
Make sure to pick pots made of natural materials whether you want to adorn a rustic shed with a porch or want to scatter plots around your rustic storage shed. Terracotta, stone, and wicker are all excellent choices.  
Additionally, to create a more harmonious atmosphere, pick flowers with similar hues or palettes. 
Rustic She Sheds Interior
You must consider the interior if you want more rustic shed design ideas. Give your shed a genuine rustic vibe by reusing old furniture that you no longer need or desire in the house. 
Old wooden seats and stools, coffee tables, or bedside tables are perfect accents for a rustic shed in the backyard. To give them a weathered, vintage appearance, sand them down and then lightly coat them with paint. 
You'll need to include a lot of traditional items in rustic shelters. Choose items with natural textures, such as earthen pitchers, glass jars and bottles that can double as vases, and stone pots. 
Factors to Consider When Making a Rustic Garden Shed
Sheds are usually practical additions to homes, regardless of whether they have a yard or simply a lot of excess items.  
The correct shed design can serve various purposes, such as serving as an office or an outdoor laundry room, even though its primary use is as additional storage.  
There are various rustic shed ideas for you to consider depending on how you intend to use it. 
What Size Shed Do I Need?
Examine your recent collection of shed images and shed ideas before making any purchases, and determine exactly what you will be storing in your unit and where you intend to store it.  
Are you planning to store smaller gardening tools or lawn equipment? Will you be conducting business at your storage facility, or will it only be utilized for storing things? 
Of course, the size of your storage structure will depend on its intended use.  
In the end, size matters both overall and at the entry, so be careful to measure your biggest piece of gear to make sure it will fit through the frame. 
What Should I Consider Regarding the Rustic Shed Design?
Make an effort to pick a complementary design. Consider using vinyl siding to finish your structure if your home has vinyl siding.  
Alternatively, mimic elements found in your property, such as an arched window. Even window boxes and shutters can be added as if they were a house for an ornamental touch. 
You can consider other factors such as how to soundproof the home office, how easy it is to set up yourself, etc. 
Conclusion
These suggestions should spark creativity, regardless of whether you prefer something elegant, rustic, or even a combination of the two. 
They are to encourage people to think outside the box, regardless of whether they want something eco-friendly, artistic, or even the usage of recycled materials.  
You can use these concepts to construct your shed from scratch. Other people can also use them to redesign their prefab ADU homes.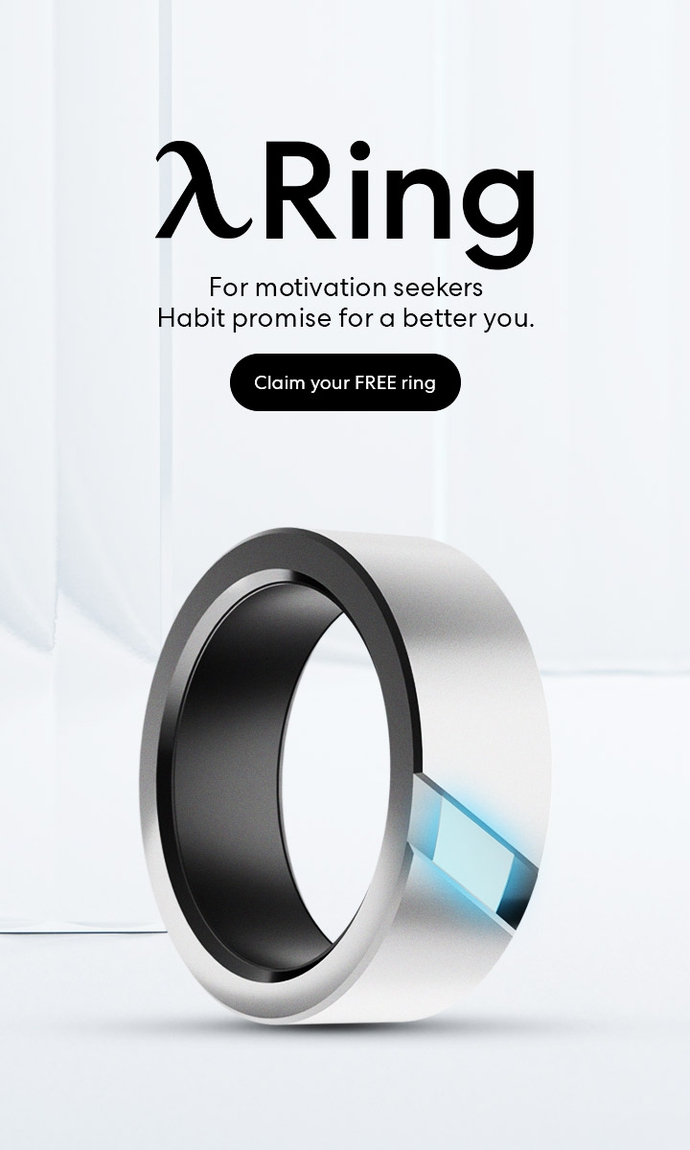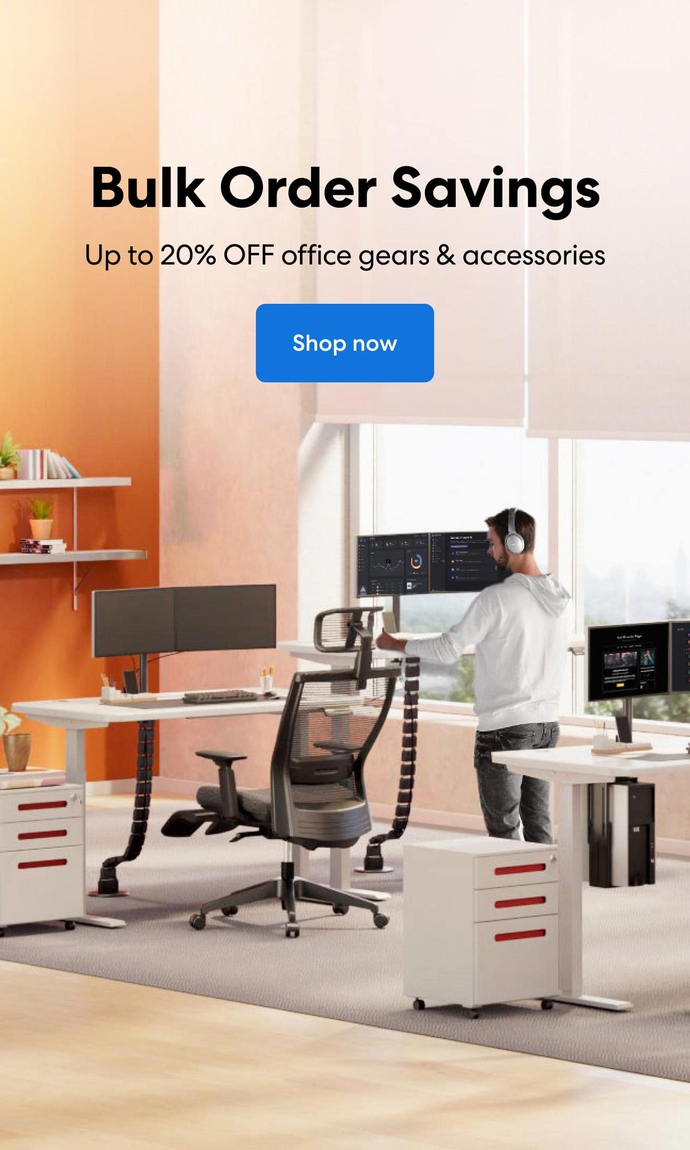 Subcribe newsletter and get $100 OFF.
Receive product updates, special offers, ergo tips, and inspiration form our team.