Smart Products
20 Best 12-Hour Office Chairs for Heavy-Duty Workers in 2023

Autonomous
|
Nov 24, 2021
5,806 Views
Many types of jobs require people to spend 12 or more hours seated at their office desk. Numerous studies have shown that remaining seated for extended periods with poor posture can lead to injury, pain, and even long-term damage to the spine. 
Choosing a high-quality, ergonomic 12-hour office chair that is heavy-duty and ergonomic can help to improve your posture as you work long hours. Here are our top 20 heavy-duty office chairs rated for 12 hours.
20 Best 12-Hour Office Chairs for Heavy-Duty Workers
1. Autonomous ErgoChair Plus
The chair that takes the prize for the best computer chair for long hours is the Autonomous ErgoChair Plus.
This sleek, modern chair was designed to be heavy-duty, with five caster wheels that let you glide across the floor, adaptive lumbar support that provides tailor-made support for the lower back, and a frameless construction that lets you move freely. The ErgoChair Plus is an excellent choice for those who work long hours. 
The chair has a weight capacity of 300 pounds and is fully adjustable with adjustable armrests, seat tilt and tension, and seat height. It is made from eco-friendly TPE that is 10 times more durable, so your backrest is sure to remain comfortable for years. 
What stands out about the ErgoChair Plus is that it has all the characteristics of a high-end office chair but is far more affordable than any high-end office chair on the market, so it is a great value-for-money buy. 
2. Autonomous ErgoChair Pro
Another great 24-hour office chair is the ErgoChair Pro. This reclining ergonomic chair is also fully adjustable with five lockable positions and is available in six different color choices. The chair is made from eco-friendly materials, which is just one more reason to buy an ErgoChair. 
If you are on the lookout for a contemporary, minimalist, heavy-duty, black reclining office chair, then this may be the chair you have been looking for. The ErgoChair has a woven mesh backrest, so it doesn't build up sweat and odor after you have been sitting on it for several hours. 
3. Autonomous ErgoChair Recline
A more affordable alternative to the ErgoChair Pro or Pro+, is the ErgoChair Recline. This ergonomic chair also has one of the best office chair ratings for long hours. A great optional feature with the ErgoChair Recline is a reclinable headrest and footrest, which are great features to help you remain comfortable and supported throughout your long workday. 
Those who suffer from neck and back pain due to remaining seated for extended periods may benefit significantly from adding these extra features. With an adjustable foam seat and adjustable seat height, armrests, seat tilt, and backrest, this 12-hour office chair is a great value for money long hours office chair. 
4. Nouhaus Ergo3D Office Chair
Four-dimensional, adjustable armrests, dual caster wheels, 135-degree tilt, and a seamless HydraLift are among the characteristics of the Nouhaus Ergo3D. It's a comfortable, long-lasting office chair with a breathable mesh headrest and backrest, as well as a comfortable headrest for optimum comfort while seated. 
Furthermore, the ergonomic chair's five-point base and casters provide far more strength and stability than ordinary office chairs. With a maximum weight limit of 275 pounds, it may not suit bigger or heavier users. 
5. Soutien Ergonomic Office Chair
FlexiSpot's Soutien 12-hour office chair is the perfect combination of craftsmanship, comfort, and value. This chair is a wonderful choice when building the ideal ergonomic work environment, with various features and a reasonable price tag. 
It has a three-dimensional lumbar support structure with three degrees of height adjustability. With a headrest to support the head and neck, and lumbar support for the back, it has a gracefully curved back that adapts to the neck and back. It has cushioned four-dimensional armrests and is made with breathable mesh. 
6. Herman Miller Sayl
If you are on the lookout for something a little more unusual in design, you may love the Herman Miller Sayl. The chair's three-dimensional suspension back support system cushions your backbone according to its natural S-shape, promoting healthy spinal alignment and reducing strain. 
An unusual frameless backrest allows for flexible support throughout the day. Because it uses the smallest amount of material necessary, it remains cooler than conventional textile or mesh materials. Unfortunately, its unusual design of this long hours office chair may not be for everyone, and it does come at a high cost. 
7. Steelcase Gesture Office Chair
The Steelcase Gesture is a popular 12-hour office chair for those with neck and back pain, and with a vast range of colors to choose from, you're likely to find one that complements the look of your workplace. It's also available in leather or linen options, which may not be ideal, as they tend to build up sweat and odor over time. 
The chair has air spaces in the seat to help relieve pressure areas and adjust to your specific body type. Overall, it provides instant comfort and continues to support your body throughout the day. 
8. Herman Miller Aeron
The Aeron from Herman Miller is an adaptable heavy-duty 12-hour office chair with three sizes to choose from according to your body weight and height. It uses a PostureFit SL design, which includes two adjustable cushions to put your body in a standing posture, which is proven to be healthier. 
Tilt mechanisms offer stability whether you are forward-facing, lounging, or moving. The tilt limitation prevents you from tumbling over and allows the chair to move with you naturally. It also includes many other great features but comes with a hefty price tag. 
9. Reficcer High-back Ergonomic Chair
People who are bigger and taller than the typical person may find it challenging to find the ideal heavy-duty chair for them. Fortunately, there are options on the market like the Reficcer 12-hour office chair. It is one of the most well-rounded options and has leather seating. 
While it may not be breathable, it does offer excellent comfort, which people who work long hours are sure to appreciate. It supports up to 400 pounds, has a larger seating area, and has a soft backrest that can be used for long periods. 
Unfortunately, this long hours office chair lacks a tilt lock mechanism, even though it does allow you to recline. It is, nonetheless, a solid, durable desk chair for daily usage. 
10. Sihoo Ergonomics Office Chair
This chair was ergonomically made to promote health and wellness in long-term users, with more features than other desk chairs in its category. This may be the 12-hour office chair for you if you want the benefits of a high-end chair without the hefty price tag. 
The backrest has an S-shaped structure that is contoured to support the spine, reducing lumbar pressure and supporting the shoulders. Unfortunately, what you gain in terms of ergonomics, you lose in terms of comfort. 
11. Komene Mesh Office Chair
Bigger users frequently complain about not being able to acquire a chair that provides appropriate neck support. Although the Komene mesh chair isn't the most popular or heavy-duty chair on the market, it can accommodate persons weighing a maximum of 250 pounds.
One of its distinctive qualities is an excellent headrest for folks who commonly feel neck strain while seated. It includes a pivoting headrest that provides outstanding support for the neck, which can be ideal for people working 12 hours or more at a desk. 
12. Yamasoro High-back Chair
The Yamasoro office chair features leather seating and an ergonomically designed robust structure, making it an excellent alternative for consumers searching for a budget-friendly leather chair. The leather is supple, moisture-resistant, easy to clean, and fade-resistant. 
Sadly, it may be uncomfortable for prolonged use, as sweat can build up in the leather, causing it to feel sweaty, which results in a build-up of foul odor over time. However, because it is easy to clean, regular cleaning can help to prevent sweat build-up. 
Its seat is the chair's main attraction. The seat is made with spring coils and high-density foam to provide the perfect amount of padding and firmness, avoiding the drooping that can happen with desk chairs used for long periods. 
13. Knoll Generation Chair
This comfortable office chair for long hours has a contemporary feel and is designed to adjust to you without the burden of multiple adjusting buttons and levers. The chair's Flex Top allows for more casual sitting postures, such as sideway sitting or reclining while leaning your head back. It does not have any rigid framework or controls, making it a great choice for long hours sitting at a desk. 
It simply incorporates a 270-degree flexing seat edge and a three-inch adjustable seat depth for outstanding support and comfort. 
14. Clatina Executive Chair
With a textile finish and a streamlined form, the Clatina has an ergonomic chair's advantages. Height, armrests, seat depth, lumbar support, and seat tilt are all completely adjustable features essential to achieving the correct seated posture. 
Clatina provides a five-year warranty as well as a 90-day refund or replacement period. It is also a more affordable option, providing great value for money. 
15. Hbada Office Chair
The steel structure of this attractive, trendy chair makes it a robust, long-lasting office chair that keeps you just as comfortable as you are supported. 
It is a wonderful choice because it can hold a weight of up to 250 pounds and has a five-star base with movable caster wheels that slide silently over a range of different flooring types. Additionally, you can choose from various color combinations to match the look of your workspace. 
16. Ergohuman High-back Chair
The High-back chair from ErgoHman is another 12-hour office chair that is worth considering. It incorporates a synchro-tilt system with a three-position lockable tilt and adjustable tension. This is one of the popular office chairs rated for 12 hours.
You can make the chair adapt to your natural motion by controlling the amount of force necessary to lean back or sit up. Those who want no-fuss comfort may enjoy the back, seat, and headrest features that are all adjustable. Because of the pneumatic system, changing the height is swift and seamless, so dropping your chair isn't a jerky, unpleasant experience. 
17. Moojirs Ergonomic Drafting Chair
The Moojirs office chair is distinguished by its curving backrest, which provides sufficient support for the entire back. It has a mesh backrest and seat, allowing you to stay comfortable, cool, and fresh, even when it's scorching outside. 
A waterfall seat is a wonderful feature that relieves leg strain while you are elevated in your seat. This is an excellent robust chair for individuals who are bigger than the average person, and with a weight capacity of 300 pounds, it is a good chair for working long hours. 
18. Hon Wave Executive Chair
This is a good durable office chair with a wide height adjustable range and a broader-than-average seat. It's also adjustable all-round, with possibilities for configuration that are usually reserved for high-end chairs. 
The chair can resist a load of up to 450 pounds due to its robust steel structure, which is a noteworthy feature. A strengthened resin base that swivels and glides effortlessly on five sturdy caster wheels keeps you steady or flexible depending on your needs. 
19. Duramont Executive Reclining Chair
This is one of the best 12-hour executive chair in the market. Luxurious comfort is two words that may be used to describe this chair. It is a robust recliner that is constructed of bonded leather and offers superior comfort. 
The chair has a high backrest with plush cushioning and a waterfall seat that relieves pressure from your muscles and joints while you sit. It provides lumbar support, but otherwise is not as ergonomically built or customizable as some other alternatives. 
20. DaveJones Office Desk Chair
The DaveJones 12-hour computer chair is a robust chair made to last. This best 12-hour executive chair is a brilliant option since it has seating two inches broader than a standard seat.
It uses high-quality foam for the seat, which makes it comfortable and supportive, and it also includes a five-star base for added durability, with caster wheels. 
Final Thoughts
An ergonomic, heavy-duty 12-hour office chair is a must-have item for those who work long hours. Our top pick is the Autonomous ErgoChair Plus, which offers all the qualities of a high-end chair, but at a more affordable price. It also doesn't compromise on aesthetics either, making it the best 12-hour executive chair.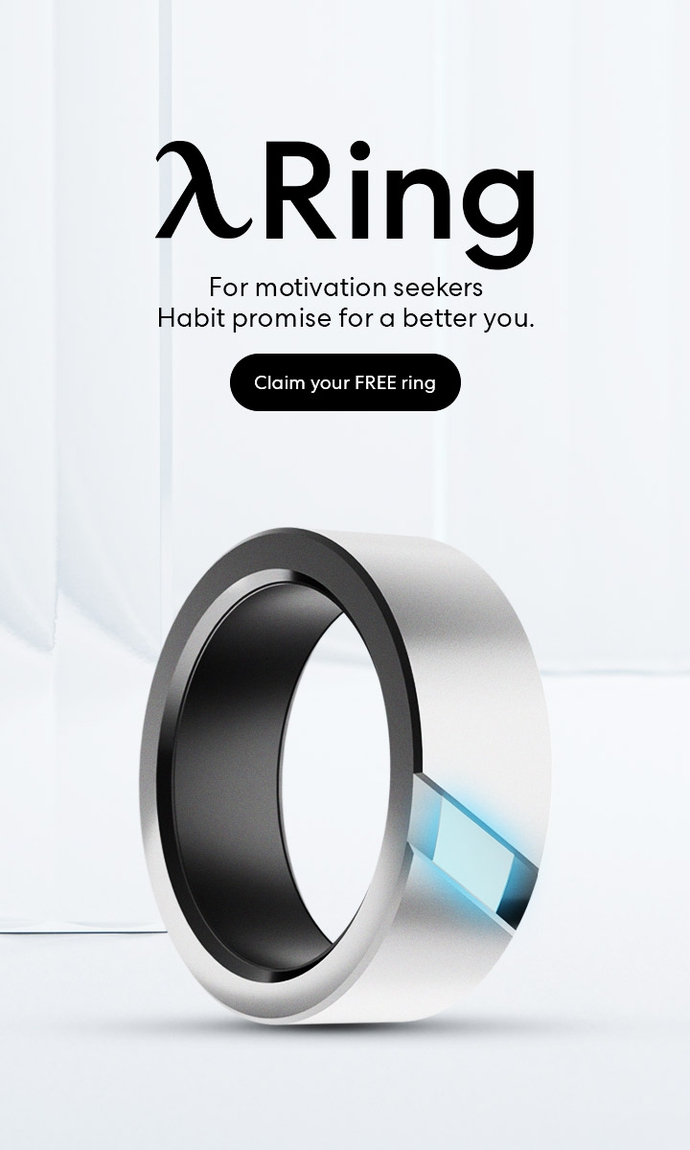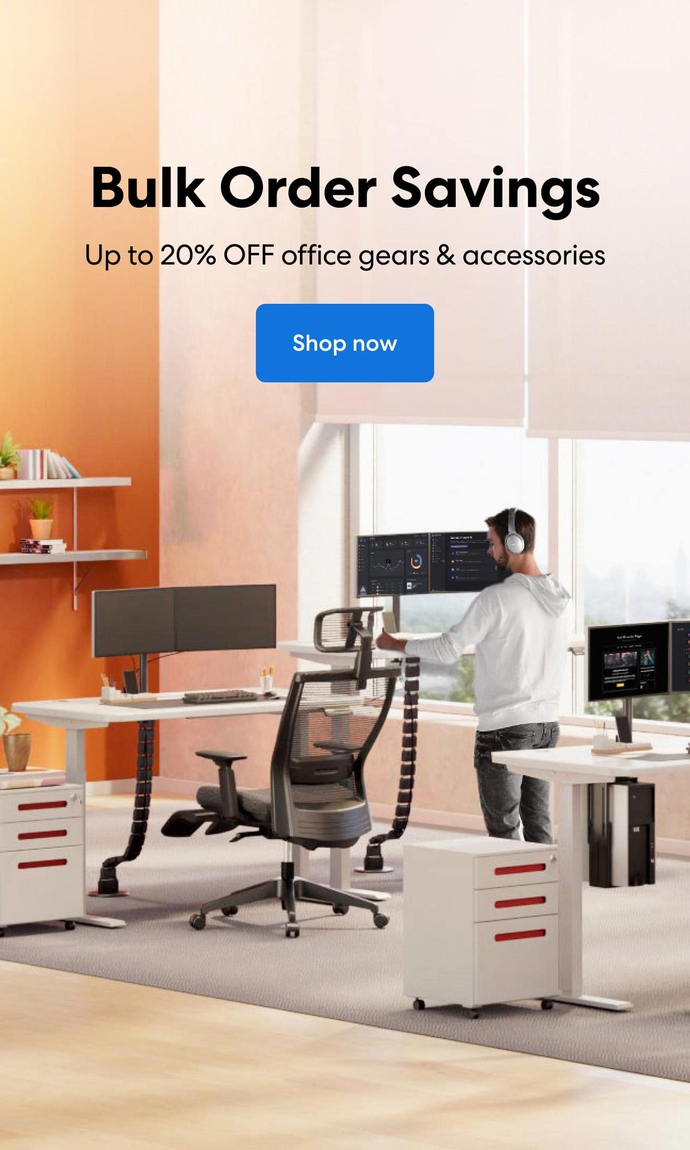 Subcribe newsletter and get $100 OFF.
Receive product updates, special offers, ergo tips, and inspiration form our team.