Smart Products
20 Black Home Office Desks – Computer Desks for 2022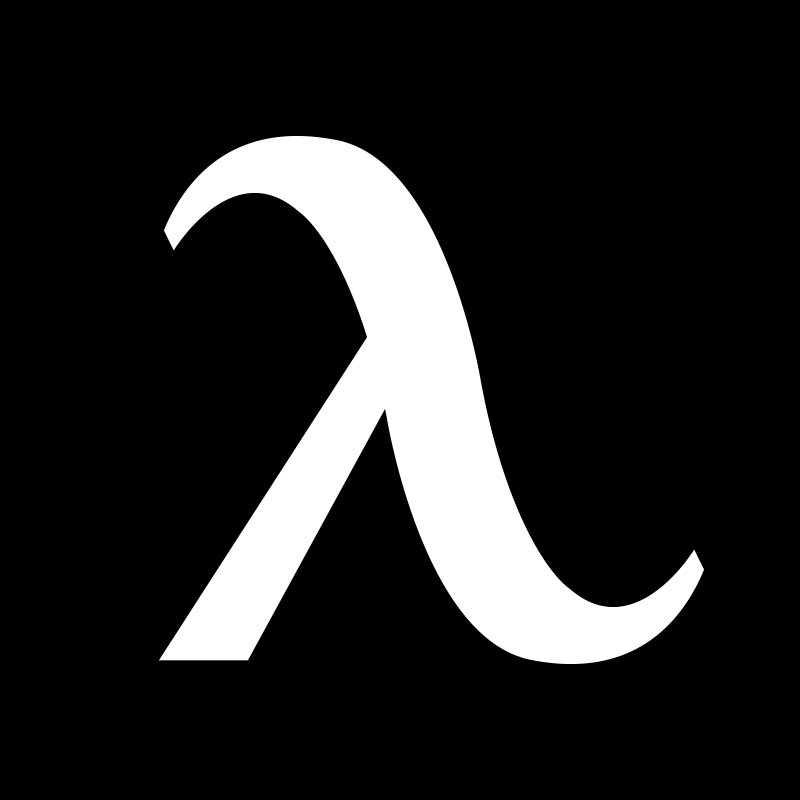 Autonomous
 | 
Dec 13, 2021
A black home office desk can make your surroundings look elegant while also providing you with enough space to store your belongings. Read on, and find out 2022's best options.
20 Black Home Office Desks for Your Consideration
1. SmartDesk Core by Autonomous
If you're looking for a comfortable, affordable, and spacious all-black office desk for your workspace, one of the best options you could go with is the SmartDesk Core by Autonomous.
Having an adjustable standing desk is one of the best ideas if you're working from home, and Autonomous can never disappoint you. The SmartDesk Core has several adjustable features, and it's big enough for you to comfortably organize all your office items.
2. SmartDesk Pro by Autonomous
Another fantastic option by Autonomous is the SmartDesk Pro, which is also a black desk for your home office that you should keep in mind if you want quality at the best price possible.
Although many black computer desk alternatives are immensely expensive, the SmartDesk Pro offers a fair price compared to the top-quality features that it gives you.
3. Autonomous' SmartDesk Corner
Autonomous is characterized for being one of the most famous brands to give you incredible options when you're looking for a home office standing desk, a corner standing desk, or simply a black adjustable desk.
The SmartDesk Corner is a wonderful alternative, especially if you want a convenient piece of furniture to move around and place in a corner. It helps you save space while also providing you with a big enough surface for you to comfortably organize the items you need to use when you're working.
4. Three-Posts L-shaped Executive Desk
With a top and a base made of strong manufactured wood, the L-shaped desk by three posts is one of the most beautiful pieces of furniture you can find on the market.
Three Posts' executive desk has a black top, so it's the ideal alternative for people who want to give their office a more exotic look. Since the bottom part keeps the wood's color, you can add it to your surroundings to achieve a different outcome.
Additionally, this black computer desk not only has a lot of space in its top but also a file drawer, a lower shelf, and even pass-throughs and grommet holes for you to manage all your cords.
5. Black Aidan Desk by The Twillery Co.
Some people prefer to give their offices a more modern look, and if that's your case, a model like The Twillery Co.'s black Aidan desk might be the ideal option.
The Aidan is a black home office desk made of manufactured wood and steel, which makes it a very sturdy piece of furniture that endures a lot of weight and can accompany you for a long time.
Furthermore, its legs are formidable, and its top has some space for you to organize your items, especially if you have different monitors or other office desk accessories, for example, speakers or a headset.
6. Zipcode Design's Black Amador Desk
Made of stainless steel and manufactured wood, the black desk for home office by Zipcode Design is called Amador, and it has a modern design you might want to incorporate into your workstation to make it look sleek and organized.
It includes different shelves, which are ideal for you to organize items such as books or your office supplies. The top shelf is also excellent if you want to add some decoration to your surroundings, and you can put plants in there.
Zipcode Design's Amador desk has a brown and black top and frame, so it fits many different styles. Thus, you can choose it for your office space and never be disappointed with the outcomes you get.
7. Wade Logan's L-shaped Writing Desk
Many people don't know about Wade Logan, but it offers a black computer desk you can't miss, especially considering that it's an L-shaped piece of furniture that you can incorporate into a corner of the room if you want to save some space while still organizing all your items.
This black home office table is called Giordano, and it has a sturdy top made of manufactured wood. The base supports it with metal legs, so it's a piece of furniture that can last a long time by your side.
8. Black Reversible Desk by Orren Ellis
Modern home offices are in trend, especially if you don't want your surroundings to look the same as everyone else's. However, you have to know how to pick the best desk to make things work, especially if you're going for a specific style.
Fortunately, Orren Ellis offers an option that might work – the Lachlan reversible desk. While the base of this piece of furniture is made of metal, the top is built completely out of glass, so it gives your workspace a unique look that no other office might have.
9. 17 Stories' Black Hanska Desk
When it comes to finding a top black home office desk, 17 Stories is definitely one of the brands that can offer the best options. Even though you may not know of its pieces of furniture, you might find some hidden gems if you look into its alternatives.
One of the most famous ones is the Hanska desk, which is a black computer desk made of manufactured wood and iron. Its composition makes it a sturdy and reliable option, which is why you might want it for your office, particularly if you wish to invest money in a piece of modern office furniture that lasts long.
10. Black L-shaped Computer Desk by Inbox Zero
Inbox Zero also offers several black home office table options you should consider, for example, the switchable with storage cabinet and bookshelf.
In many cases, desks don't offer you all the storage options you need to organize your items. While you might get a lot of space due to the size of some pieces of furniture, others include shelves, so you have to balance your preferences and needs before deciding which one to get.
However, that's not necessary with this option by Inbox Zero. It's a black L-shaped desk alternative with a touch of gray on its surfaces, so it makes your surroundings look elegant, but it also provides you with enough storage space for you to organize all your belongings.
11. Lark Manor's Black Halloran Desk
Some black home office desks look modern and extravagant, but not all options are like that. You have to find what works for you, and on many occasions, you might simply want a classic-looking piece of furniture.
Lark Manor is a top brand you could trust if you want a black desk setup, particularly if you're looking for an alternative that looks classic but is still sturdy and trustworthy. This option is ideal since you can place it in a corner to save space, but it's still immensely beautiful and can improve the appearance of your surroundings in no time.
12. 17 Stories' Black Arsenault Desk
Another black home office table by 17 Stories is the Arsenault desk, which professionals build with the best wood and steel to guarantee you get a strong piece of furniture.
Additionally, the Arsenault desk has a farmhouse style, so it's a better alternative if you want a more casual-looking office. Since it has two cubbies, you can store all your documents and the items you need inside them.
13. Black Sproul Desk by 17 Stories
The Arsenault black home office desk is not the only option by 17 Stories since this brand offers several alternatives that might be convenient for you. Even though it's not as famous or offers the same deals Autonomous does, it's still popular among many buyers due to its beautiful desks and fair prices.
If you go with the Black Sproul, it means you get a black home office desk that's big enough for you to fit literally everything you might ever need. However, keep in mind that this black L-shaped desk may not fit in your workspace if you don't have much space to begin with, so you might want to look for a smaller option if it doesn't work for you.
14. Mercury Row's Black Aislin Desk
There are different black standing desk options out there, but not all of them are simple and convenient for your workstation. Nonetheless, the Aislin black home office desk might be what you're looking for.
Its structure is so simple that it might deceive you, but its base is immensely strong and can carry with it the weight of all your items, including your computer, accessories, and documents. Due to its sleek look, you could use this black home office table to achieve a contemporary style, but also a rustic one. It's all up to you!
15. Trent Austin Design's Black Hovey L-shaped Desk
Finding the best black and white PC setup is not easy, especially if you're looking for a spacious L-shaped desk you can use to organize your computer, documents, accessories, and even add some decorations here and there.
However, the Hovey black desk for home office might be the ideal solution to your problems. It can fill all your needs since it's spacious, its shape fits in any corner of your office, it's completely black, it's made of strong and durable material, and it has several drawers for you to store different items.
16. Inbox Zero's Black Desk
Clearly, not everyone wants a gigantic black home office table to organize a million different documents or to set up a huge computer. If you're an office worker, you know you might simply need a strong desk to put your laptop and several other belongings, so you may not need the extra storage space at all.
Inbox Zero has a black computer desk you don't want to miss – the Bellemy reversible cup holder, which is small enough for you to fit it in your home office if you don't have much space, but it still offers you fantastic features, for example, a specific spot for your laptop or monitor.
17. Emerystone Executive Desk by 17 Stories
Although there are many black home office desk alternatives, not all of them are elegant or have a luxurious look. Nonetheless, the Emerystone by 17 Stories is definitely one of the alternatives that fit this description, which is why it's so popular among different office workers.
Among all the black computer desk options you have for your office, the Emerystone offers you something the rest doesn't – it's sleek and luxurious design can completely change the look of your surroundings. Thus, if you want to feel like royalty while you're working, this might be the right one for you.
18. Atencio Reversible Desk by 17 Stories
Reversible black desk for home offices are immensely convenient, and this option from 17 Stories is not an exception to that rule.
The Atencio desk is simple and small, so you can add it to your workstation even if you don't have much space around you. Furthermore, its black frame combines with any style you want, so it's a fantastic alternative overall.
19. Black Sova Desk by Upper Square
Buying Upper Square's black computer desk is the definition of clean lines and an elegant design. There aren't many options like this on the market, so you should add this one to your list if it helps the specific look you want to achieve.
Buying the black Sova means you get a sturdy, big desk with different drawers to store items and enough space to organize all you need, so it might be the ideal option for you!
20. Meidinger Desk by Loon Peak
The last item on the list is Loon Peak's Meidinger desk, which is made of metal and manufactured wood. It's a strong table with several drawers, but it's small enough for you to fit it into your office even if you don't have much space available.
Its drawers are smooth and its powder-coated surfaces guarantee a boost in your mood as they can fit basically any style. Thus, it's a beautiful and convenient alternative to look into!
Keynote Takeaways
Finding a black office desk for your workstation might be a long journey, but now that you have 20 options to consider, everything may be easier. Evaluate each alternative and choose the most convenient one for you!
Hey, you have special pricing through your company.
Get exclusive rewards
for your first Autonomous blog subscription.
WRITTEN BYAutonomous
We build office products to help you work smarter.
Coming at You Live from Autonomous' Social Media!