Business software solutions are becoming increasingly popular as companies face tough business decisions, resource management, budget allocation, and project management. Though it may seem impossible, the right business management tool helps you find out exactly what your projects entail and enable your team to be as productive as possible.
Ultimately, they could be a more efficient and cost-effective way to manage your business' resources. Surely having the right business management tool won't hurt your business? Due to the many business communication tool options available, it is almost impossible to find the right program to simplify your life.
Since we run a platform of our own here (Autonomous), we know how hectic things might get even on better days. To help you sort out your business development tools options, we have compiled this list of the 20 best business management software programs out there.
2022's Most Popular Business Management Tools
1. Slack
Your information can slip through the cracks no matter what stage your business may be at. Slack is an easy-to-use team collaboration and business planner tool that meets these demands that arise from any miscommunication. Hundreds of integrations are also available for Slack to meet your needs. Through these integrations, you can perform basic business functions without having to switch between applications constantly.
2. Bitrix24
With Bitrix24, users can customize their CRM business growth tool solutions to track their sales pipeline, customize marketing automation, and provide customer support through multiple communication channels. In addition to CRM and task management, Bitrix24 provides a document management platform and team communication tools. Small and mid-sized businesses can use the free business process tool to manage clients and automate marketing.
3. nTask
Native modules in nTask offer a powerful internal communications tool for all your project needs: one platform for planning, collaborating and monitoring your project's performance. It is possible with nTask, therefore, to see your entire project lifecycle in one place.
4. Chanty
In all business segments, Chanty's virtual collaboration tools foster collaboration and improve productivity. You collaborate on files, tasks, messages, links, etc., with your team, with a good amount of screen sharing. It integrates a Kanban board business productivity tools with built-in task managers, so you'll be able to assign team members to tasks, set due dates, and assign priority levels.
5. FreshBooks
In terms of managing finances, FreshBooks is among the best management software for small businesses. FreshBooks is a complete accounting solution that provides a fast and reliable way to create invoices, track expenses, and much more. Time tracking in native applications allows you to monitor how much time your team spends on tasks and bill your clients accordingly.
6. Gmail
The most popular email platform is Gmail, powered by Google. Business management is not complete without an email system. Gmail is the top pick for most people for personal and professional correspondence due to its easy-to-use interface and variety of free features. Programs organize emails into categories based on their type and categorize them as primary, social, and promotions.
7. Intercom
This is another business management tool for your consideration. Intercom automates the way you communicate with customers by combining artificial intelligence and user insights. This platform lets you track and manage customer requests and improve relationship-building skills through features such as live chat, targeted, personalized messages, and customer tracking. 
8. DropBox
When it comes to storing files and collaborating on them, Dropbox comes in handy. The cloud storage tool has become quite popular. Quick and easy to install software helps teams collect, organize, and access all their data in one location for easy access. There are numerous tools built into the software to streamline other business operations as well. You can, for example, take notes and manage to-do lists with Dropbox Paper.
9. BambooHR
BambooHR eliminates the need to store important organizational and employee data in conventional filing cabinets, and a few clicks provide convenient access to everything. Permission levels, employee permissions, leave policies for vacations, enrollment programs, and benefits are all configurable by managers.
10. Zoho One
Zoho One is a wholesome company management system and business software. It incorporates 40 business apps that help you run your business on the right platform for your business. Various teams can work productively together when multiple apps are connected.
11. ProofHub
ProofHub is a versatile and powerful platform and software for managing businesses. The ProofHub app allows you to streamline your processes, exchange files, and share feedback – all under one roof. Android and iOS users can use its mobile app on the go.
12. StudioCloud
StudioCloud has branded itself as a reliable platform for business management and company management in much less time than it would have taken other platforms. Using it, you'll be able to take care of all your business needs from anywhere and at any time. Don't forget to check this tool for organizing and simplifying your business.
13. Timely
If you bill for your time or not, knowing how your business spends its time is essential. By automatically capturing everything your team does, Timely streamlines the way you track time, and it also improves reporting and invoicing accuracy while lowering time management overhead.
14. HubSpot
Hubspot is a business management software for marketing and sales automation that is one of the best. There are many tools in the software that help you to meet the needs of your inbound marketing program.
The Hubspot platform seems to take care of everything from traffic and leads management to CRM and sales management. Hubspot tracks every customer interaction to the most basic level to improve your time spent managing sales.
15. ProductPlan
It would help if you used ProductPlan to create and manage your product or project map since it is a powerful business management tool. Project managers prefer this tool because it helps them create a visual roadmap for their projects. You could use this roadmapping tool for managing your projects from start to finish, including product development, software testing, and project completion.
16. Scoro
A central platform where you can manage all of your teams, projects, sales, and reports, Scoro is an all-in-one business management software. Scoro helps you stay organized and efficient.
17. Netsuite
More than 40,000 large, midsized, and small businesses rely on NetSuite for unified business management. ERP, Financials, CRM, HR, and eCommerce are some of the tools offered by the software. A broad range of industries already enjoys NetSuite's extensive functionality and industry-specific support.
18. Plutio
Plugio contains all the features freelancers and start-ups need, plus a smooth interface that's easy to use. This project management software offers features such as chat, time tracking, real-time email inbox, interactive forms, surveys, customized proposals, and invoicing. Furthermore, if you need more integrations and APIs, you can use them as well.
19. Basecamp
It's a simple system that is mostly designed for small and medium-sized businesses. It has everything from automated check-ins and tasks to message boards and shared schedules. Share documents, files, and images can be shared among team members for every project in Basecamp.
20. ActiveCollab
Management software tools for small businesses like ActiveCollab may prove to be the best solution available. Your daily workflow is better managed, team performance is elevated, and results come through meaningful collaborations, even when workloads soar.
An unlimited number of tasks and projects can be created, and a limitless number of clients can be uploaded or upload files up to 100GB with this intuitive business software. It is easier to manage your business if you break down tasks into more manageable pieces, assign them to team members, set up due dates, etc.
Video ads for product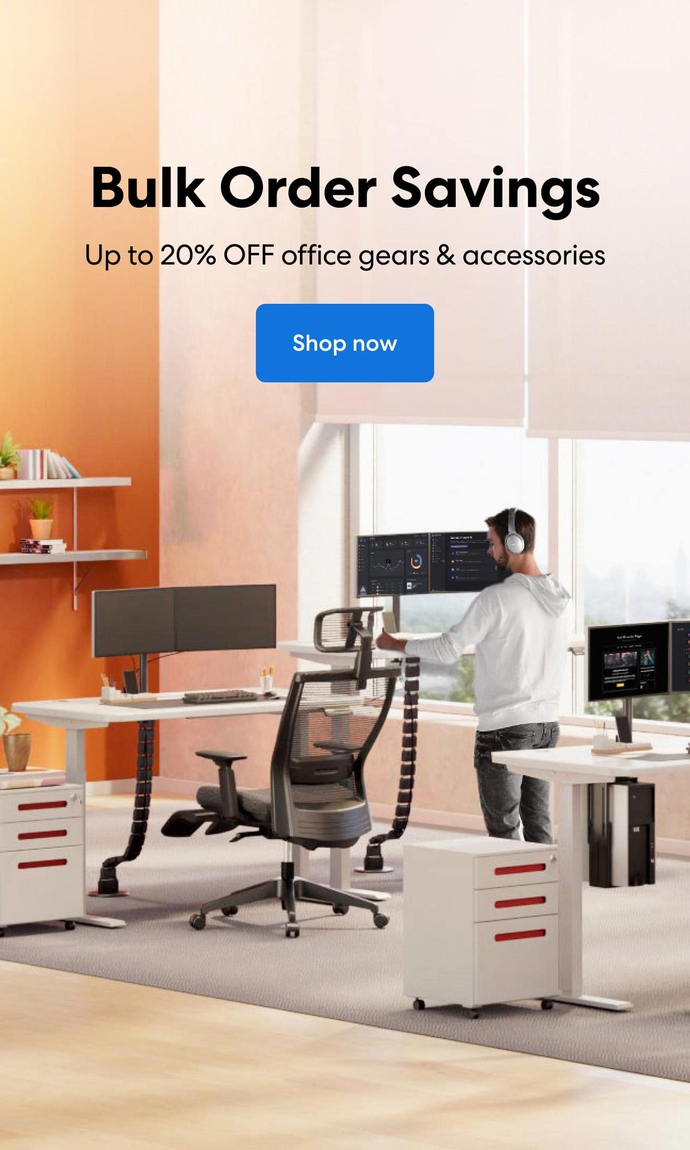 Subcribe newsletter and get $100 OFF.
Receive product updates, special offers, ergo tips, and inspiration form our team.