Smart Products
List of 20 Best Corner Desks with a Keyboard Tray in 2023

Autonomous
|
Jul 27, 2022
2,391 Views
A corner desk with a keyboard tray is probably not something that you spend too much time thinking about. However, it's a good idea for you to ensure you have one, as opposed to keeping your peripherals on top of your desk. 
This is more than an effort to keep your tabletop clean. Ergonomic keyboard trays exist for several reasons. Chief among these is protecting your wrists and preventing you from suffering repetitive strain injuries such as carpal tunnel syndrome. 
In many cases, adjustable keyboard trays for an L-shaped desk are built into the design. This is what you will see with almost all the models covered below. However, what happens when you have a well-designed corner desk that has no keyboard tray by default? 
Does this mean that you should ignore it and look for a model that has a pull-out keyboard tray instead? Not at all! Instead, you can consider the style implemented by the last couple of options provided below. 
In these cases, an undermount or clamp-on keyboard tray for the corner desk is affixed to provide the required functionality while allowing you to take advantage of whatever design tropes would have attracted you to the desk in the first place. 
Regardless of what style you prefer, it certainly helps to have a collection of 20 to choose from. So, without further ado, it's time to navigate through the options provided and select the corner desk keyboard tray design that appeals to you the most.
20 Best Corner Desks with a Keyboard Tray
1. SmartDesk Corner & Mount-It! Clamp-on Keyboard Tray
This is what you call a composed arrangement. By default, the Autonomous SmartDesk Corner does not include a keyboard tray. Nevertheless, you may still be inclined to use the L-shaped standing desk for its triple motor adjustment style, MDF wood tabletop, and SPCC steel frame.
Additionally, you can freely switch the sides of the L-shaped desk to achieve an optimal placement. The Mount-It! Clamp-On Keyboard Tray completes the package here.
2. SmartDesk Corner & Under Desk Tray
The final entry is yet another arrangement featuring the Autonomous SmartDesk Corner. Again, a Mount-It! product is being used to complete the design, but this time it is the manufacturer's under desk computer keyboard and mouse tray.
Unlike the clamped model that has a bit of movement restriction, there is a 20-degree swivel offered when you go this route. Additionally, you can make the whole arrangement into an ergonomic setup by taking advantage of the 15-degree tilt range available. 
3. ODK Corner Desk
The ODK corner desk with a keyboard tray is a triangular model, which means it fits itself well into the meeting point of the corner's walls. The form factor is small, meaning you don't need to worry about its consuming a lot of space. 
It features a built-in keyboard, as well as a small shelf close to the bottom of the frame that can be used to store a few books and accessories. The availability in black or white makes it suitable for any office aesthetic. 
4. Walker Edison Soreno
Affordability is certainly one of the shining points of the Walker Edison Soreno. You can see the dedication to a sturdy feel, thanks to the presence of multiple stability bar layers. It's available in a series of colors including small gray, silver, and black. 
There is an undermount keyboard tray on one side of the "L," allowing you to work without the worry of repetitive strain injury. Visually, the sleek and safe tempered glass stop completes the luxurious look. 
5. Homcom Corner Workstation Desk
Depending on your taste, this one can have a little bit of an overwhelming visual between its wood grain and silver mesh contrasting counterparts. 65 inches of tabletop space is nothing to laugh at. 
You get an elevated shelf too, as well as a keyboard tray for L-shaped desk and wheel-based CPU stand. Visually, it's best suited to those who may prefer a bit of a traditional style over a contemporary one. 
6. Walker Edison L-shaped Corner Computer Desk
This one is reminiscent of the Soreno, but it is missing the trademark tempered glass top design. Nevertheless, the matte visual is an incredibly welcoming one. At 56 inches, you are not getting a small footprint, so be prepared to carve out some space for this one. 
The same stability bar layers as Soreno make a return here, as does the under mount keyboard tray. Considering the neutral color palette is available, fitting this one into any office should not present any challenges at all.
7. Imtinanz Triangle Computer Desk
Here is yet another triangular model designed specially to fit into corner spaces. However, this one features a rustic and dark stained wooden finish, giving it quite the earthly feel. 
The footprint here is small, so don't expect to fit more than your laptop and potentially a single screen on it. Finally, the angled peripheral tray is perfect for your wrists, and the inclusion of a lower shelf is welcome too. 
8. VariDesk Cube Corner
Technically speaking, this one is cheating the criteria a little bit, considering that it's a corner desk converter instead of a whole desk. Nevertheless, it fits the corner criteria. 
It's a little pricier than a couple of the desks reviewed so far, but the Z-lift-based design with a dedicated peripheral tray is a welcome addition to any office space. 
The adjustability that is offered to you with 11 different height settings is great for your sit-stand sessions that promote health. 
9. Ivinta Reversible Black Gaming Desk
AS the name implies, this corner L-shaped desk features a reversible design, allowing you to arrange the long and short sides of the "L" however you may see fit. 
It uses a stability bar-based design, which still yields a very sturdy feel where the frame is concerned. Note that there is also a CPU stand included to help you elevate your unit.  
The peripheral clamp-on keyboard tray for corner desk is mounted under the tabletop, albeit at a little bit of a lower angle than you may be used to up to this point. 
10. Delacora Industrial Corner Desk
Here is yet another corner desk with a keyboard tray with quite an exquisite look. The curved frame legs present an unusual yet appealing visual flair. It is supported by stability bars and well complimented by the tempered glass tabletop. 
A standard undermount keyboard tray is present for your peripherals. Additionally, the unit features a CPU case, which provides the ever-desirable elevation that you may want. 
Silver is another neutral color, meaning you should have no problems fitting it into your office space. 
11. Tribesigns Lantz Rotating L-shaped Computer Desk
This rotating corner desk with a keyboard tray has quite an interesting design, with one side of the "L" having a higher vertical position than the other. The keyboard tray is mounted on the higher side, though the height is below that of the lower side. 
A shelf is present at the base of the desk, allowing for minimal storage. Though it's an L-shaped unit, it's not on the larger side of the spectrum, which should allow you to save space 
12. Realspace Magellan L-shaped Desk
You can't shake the feeling that there is an executive look to this design by real space. On one end of the "L," there's a small drawer and a door-enclosed storage space. The other features three drawers, one of which is double the size of each of the other two. 
You can get the desk in a couple of finishes including espresso and gray. An undermount keyboard tray for an L-shaped desk is present that you can slide out and use at will. 
13. Sauder Harbor View
At 66 inches, the tabletop space here is nothing to sleep on. Their salt oak finish is nothing short of exquisite. 
Like the previous model, storage is offered at both ends of the "L." The difference is that one side only features the door-enclosed storage space while the other has the same three-drawer setup. 
Again, you are getting an undermount peripheral tray that offers more than enough space for your keyboard and mouse. 
14. Fufu & Gaga L-shaped Black Wooden Desk
This is only the second model that features an L-shaped design with different heights on each side of the "L." 
Not only do you get shelf-based storage space on one side, but there is also a three-drawer filing cabinet present. 
Though it's not as large as some of the other L-shaped designs so far, there is certainly enough tabletop space to take advantage of, and there's also an undermount keyboard tray for L-shaped desk. 
15. Rolanstar L-shaped Reversible Computer Desk
Rolanstar is next on the list with its 54-inch L-shaped unit. A stability bar setup is present to prevent any wobbling as you use the desk. You'll also notice that there is a heightened shelf that runs the entire desktop length. 
A keyboard tray for L-shaped desk is mounted under the design, and there is a power outlet included for convenience. As far as the visual goes, it's a wooden tabletop with a bit of a dark finish. 
16. Sauder Aspen Post L-shaped Desk
You should know that this one is a little on the pricey side of things, but it's not hard to see the kind of quality that you are paying for. A light wooden finish is present, allowing for great visual compatibility. 
One side of the "L" features a four-drawer arrangement, with the other one yielding a door-enclosed storage space. As has been the case for many other models reviewed, a clamp-on keyboard tray for corner desk is used. 
17. Tangkula L-shaped Office Desk
Tangkula did a great job with this black L-shaped design that features a pull-out keyboard tray. Storage can be found on both sides of the "L" in the form of a door-enclosed space on one end and a double drawer storage mechanism on the other. 
It measures 66.5 inches, meaning that there is quite a bit of tabletop space for you to capitalize on. 
18. Flash Furniture L-shaped Glass Desk
It's not every day that you see a tempered glass design featuring a black color, but that's exactly what you get with this gorgeous desk from Flash Furniture. The curved legs that feature an X-pattern stability bar style are also characterized by darkly stained wood. 
A black pull-out keyboard tray complements the tabletop and completes what is no doubt a stunning addition to your office space. 
19. Teakwood Laminate Corner Desk
Next on the list is another undoubtedly beautiful design. Both the frame and tabletop feature a dark stained wooden style. However, the frame lines the wooden area with metal at its extremities. 
The tabletop also has an addition in the form of a laminate covering. At the midpoint of the "L" is a raised area that can serve several purposes. You also get a CPU stand that sits on wheels for easy movement. 
20. Bush Furniture Somerset L-shaped Desk
This storm gray corner desk with a keyboard tray is simply beautiful. At 72 inches, it is most certainly an incredibly large option that requires you to plan for its position in advance. Storage is found on both ends of the "L." At one end, there is a door enclosure, while the other features two drawers of different sizes. 
Both an undermount keyboard and privacy area are included, which means anyone on the other side of the desk should see a neat visual. 

Final Remarks
Whether you're using an L-shaped standing desk or another desk type that is suited to the corner, you should never deny the relevance of ergonomic keyboard trays. Above, you got to see 20 different disks, most of which have the peripheral tray built into the design. 
However, you also have to see other alternatives that you can consider. These styles use specially designed adjustable keyboard trays that may be affixed to your corner desk, yielding the risk protection and greater productivity that prebuilt designs would offer. 
Note that while this is predominantly an office-based conversation, you can apply the same principles to a keyboard tray for gaming. 
Whatever your reason for getting one, you should certainly feel a lot more confident now than you did before that you are getting a unit that is worth your while.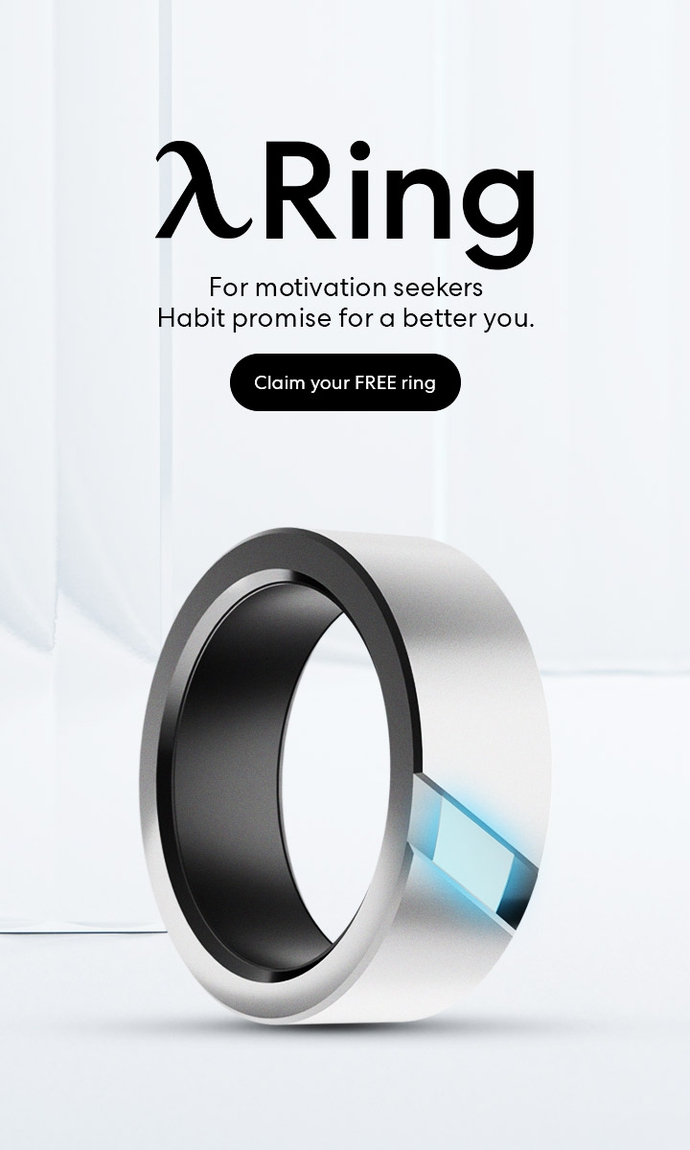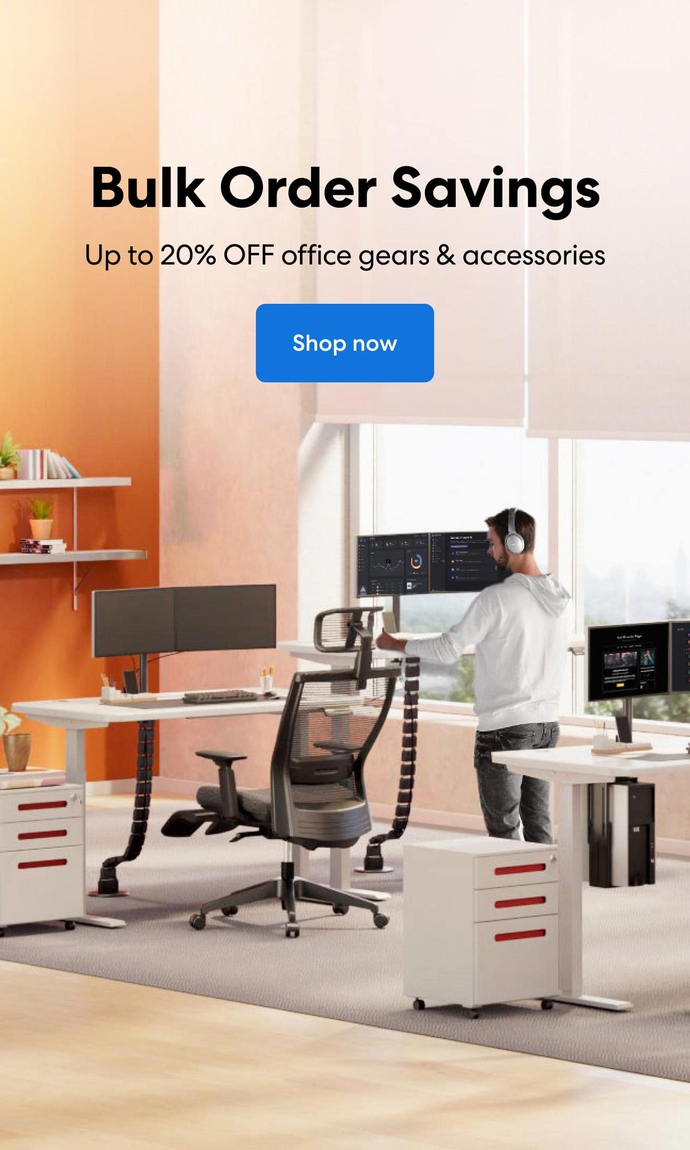 Subcribe newsletter and get $100 OFF.
Receive product updates, special offers, ergo tips, and inspiration form our team.