Cyber Monday is often the best time to get the best deals on technology and technology accessories.
One of the best tech accessories you can get for yourself is an excellent gaming chair. There are so many Cyber Monday Gaming Chair deals that you are sure to find the best one possible!
When it comes to the best deals, the Autonomous brand can't be beaten!
1. The Autonomous ErgoChair Pro
The ErgoChair Pro from Autonomous is a customizable ergonomic Cyber Monday gaming chair for your office designed to help prevent back pain, provide support for your back and even help improve your posture while sitting.
It features ultra-flexible support to your whole body no matter what position you sit in and even has a mesh back that provides airflow so you can maintain ultimate comfort during any part of the day!
It has a range of colors to choose from, a built-in headrest, and multiple adjustable parts for ultimate comfort!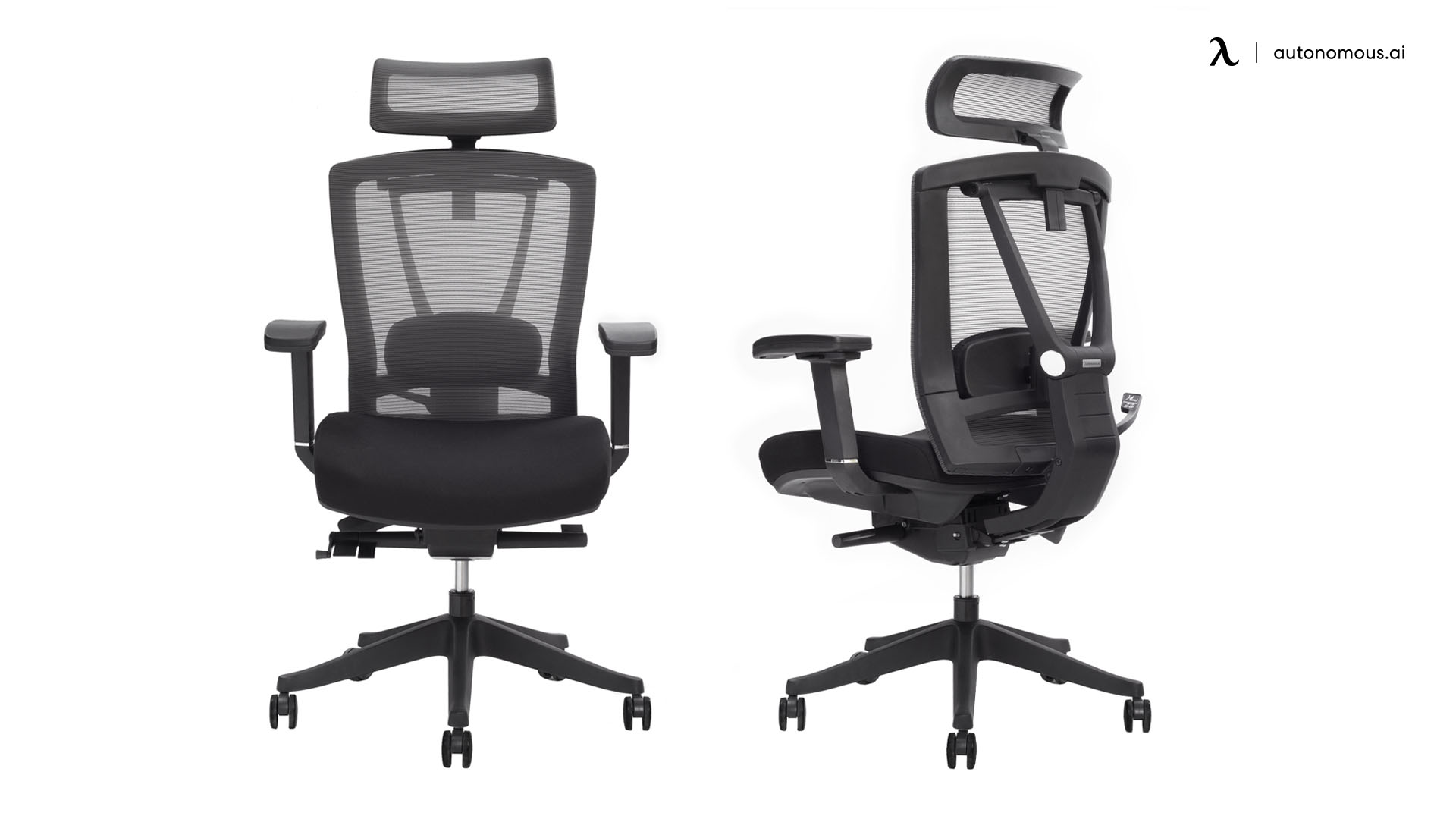 2. The Autonomous ErgoChair Pro+
The ErgoChair Pro+ from Autonomous is one of the best chairs for treating your back and spine with the utmost care and attention.
The ErgoChair Pro+ gently nudges you into a better posture as you sit and provide incredible support to your back.
It has a unique design that resembles a fishbone, comes in multiple colors, and has thermoplastic elastomers in its makeup to keep you cool and comfortable while you sit.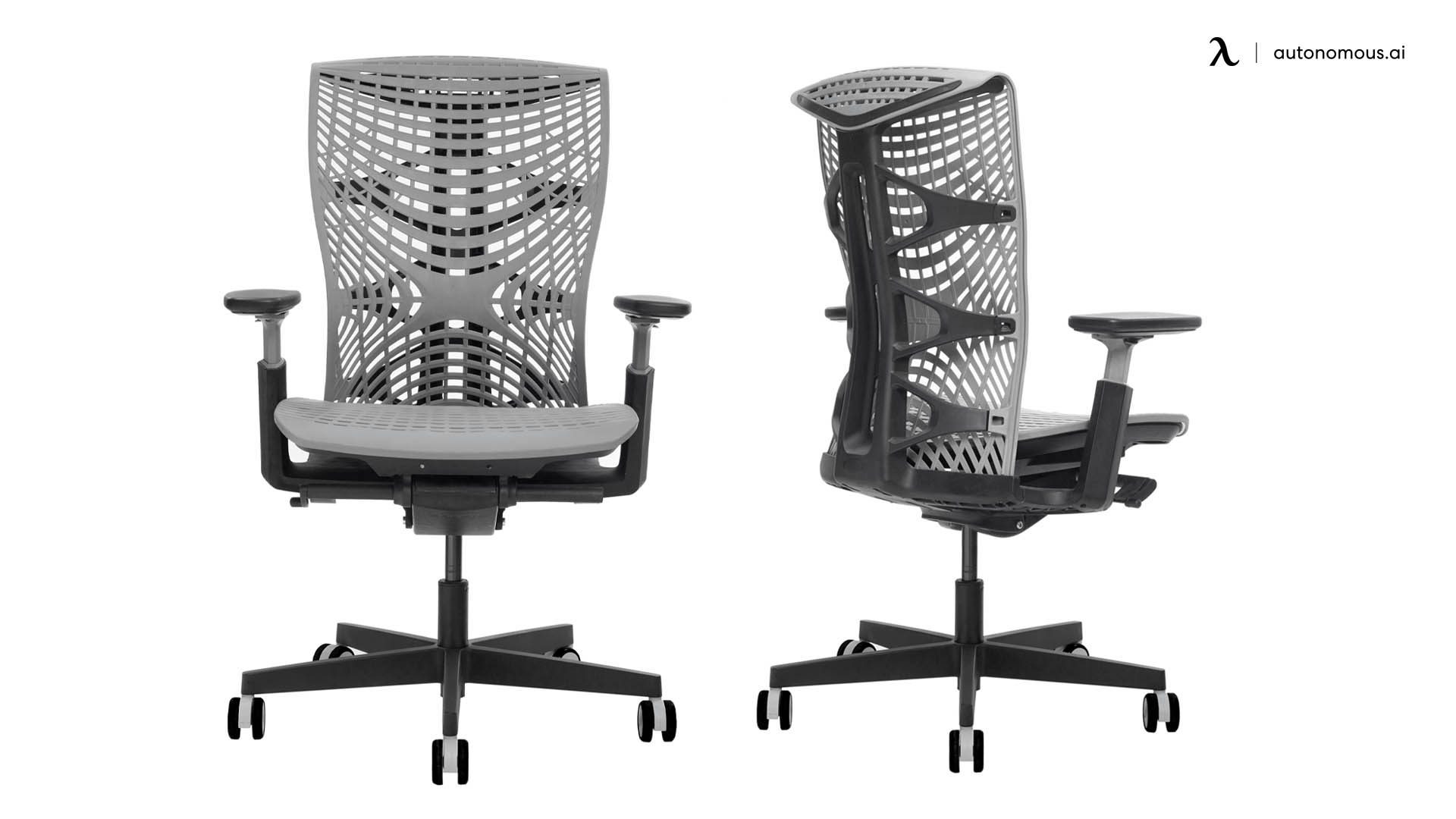 3. The High Back Folding Floor Gaming Chair
This high-backed swivel chair is perfect for dorm rooms and living rooms alike. It is soft, comfortable, and reasonably priced. With its 360-degree swivel capabilities, you can view the whole room at a turn and stay comfortable for long gaming sessions. This Cyber Monday gaming chair has a removable cover on the swivel base to protect both the chair and the floor beneath it.
The backrest of this gaming chair Cyber Monday folds completely for easy storage; if you ever feel like getting up from this chair!
4. BestOffice PC Gaming Chair
The BestOffice PC Gaming Chair features a high, sturdy back for support, a specially designed lumbar support pillow, and arms that flip up and out of the way when you don't need to use them. Also included is a pillow for head and neck support and a 90-day warranty so you can be fully confident in your purchase.
This chair's seat is a little wider than the average gaming chair, so say goodbye to feeling cramped and uncomfortable while you sit with this ergonomic, leather masterpiece!
5. Bosmiller Ergonomic Desk Chair
PC gamers can breathe a sigh of relief once they see this gorgeous leather desk chair and all the features it has to keep them comfortable and happy while they play.
The leather beauty includes lumbar support, super thick padding on the back, armrests, seat, fully adjustable height and tilt features, and full 360-degree swivel capabilities.
In addition, the initial setup out of the box is easy and comes with detailed instructions.
6. The Respawn 900
The Respawn 900 is part of a line of excellent gaming chairs, and with all of its features and comfort, it's easy to see why it belongs there.
This racing-style Cyber Monday gaming chair is luxurious and comfortable at every turn, featuring a segmented padded design for contoured support where it is most needed and a fully extendable footrest to put your feet up. Also included are lumbar and head and neck support pillows that can be adjusted to accommodate any height.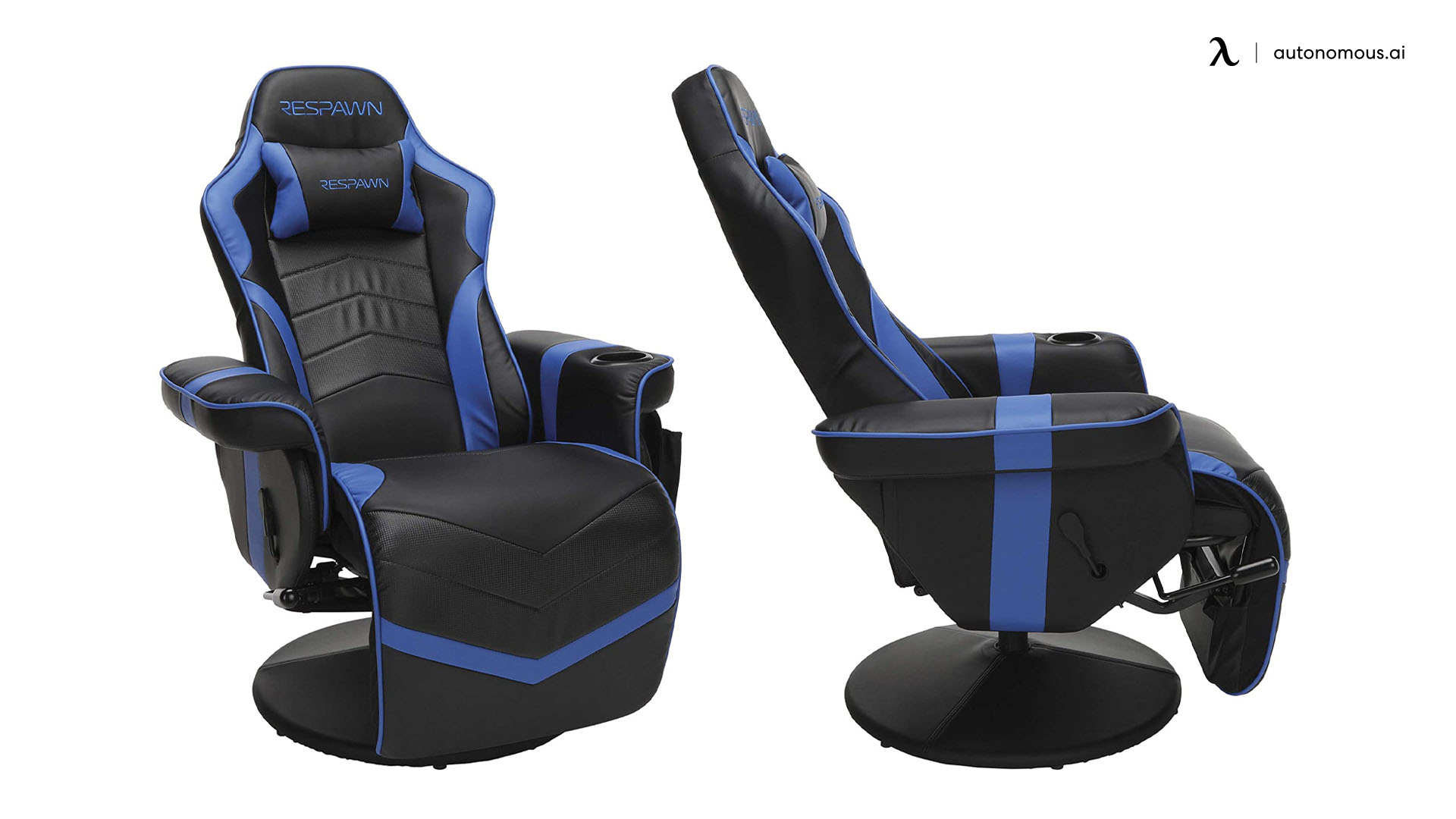 7. The Polar Aurora Gaming Chair
If smooth and quiet movement is a priority on your list of desired Cyber Monday gaming chair features, the Polar Aurora is the chair for you.
It not only has 360-degree swivel capabilities, but it also includes caster wheels that are multi-directional and designed for smoothness and silence on any floor.
The lumbar and neck pillows and recline function also make this super quiet chair super comfortable. The recline feature can also be locked into position if you want the chair in a permanently reclined position with no extra effort.
8. Arozzi Gaming Chair
Incredible comfort and sleek design have come together to create this chair.
Since comfort and support are always important, this chair includes high-quality materials to keep you in total comfort along with a lumbar pillow for your back and full swivel and tilt range of motion to make sure you get the best support you
possibly can from your Cyber Monday gaming chair.
In addition to all of this is the futuristic look of the Cyber Monday gaming chair that might make you the envy of anyone who sees you sitting in it.
9. Akracing Core Series SX Gaming Chair
This PU, upholstered chair, is an innovation in comfort and support. The high-density foam is more comfortable than a memory foam mattress, which might make you never want to get up. It's not just ridiculously comfortable, though. It is also highly adjustable in order for it to be as supportive as you need, all with the pull of a single lever.
With its metal frame designed for durability, this can be the Cyber Monday gaming chair you own in comfort and support for years to come.
10. Gamdias Achilles E1 Gaming Chair
This Cyber Monday gaming chair was designed with you in mind! This stunning leather gaming chair was built for both style and comfort during long gaming sessions.
This chair has built-in lumbar features that you can adjust to your liking and a neck and head support pillow that you can either remove or adjust depending on what feels right for you.
It also features fully adjustable height features, adjustable armrests, and customizable swivel and tilt features. It is also strongly aesthetically pleasing and is sure to add a touch of class and flair to your gaming desk setup.
11. Killabee Massage Gaming Chair
This is the ultimate gaming chair Cyber Monday for staying comfortable for long stretches of time for gamers in need.
Not only does it have all the features that are vital to ultimate comfort, like an extendable footrest, head support, tilt and swivel features that you can adjust to your heart's content, and thick padding on the seat and armrests, but the lumbar pillow is even a USB powered massage pillow for the most amazing comfort and pain relief.
12. GT Racing Chair
If you like a fully immersive gaming experience, you should also be able to extend this to the chair you sit in while you play.
This racing-style chair comes in an array of different colors to work with anyone's current game setup, and each one features Bluetooth speakers that connect to your gaming system to lock you into the game by immersing you in the sound experience you were always meant to have.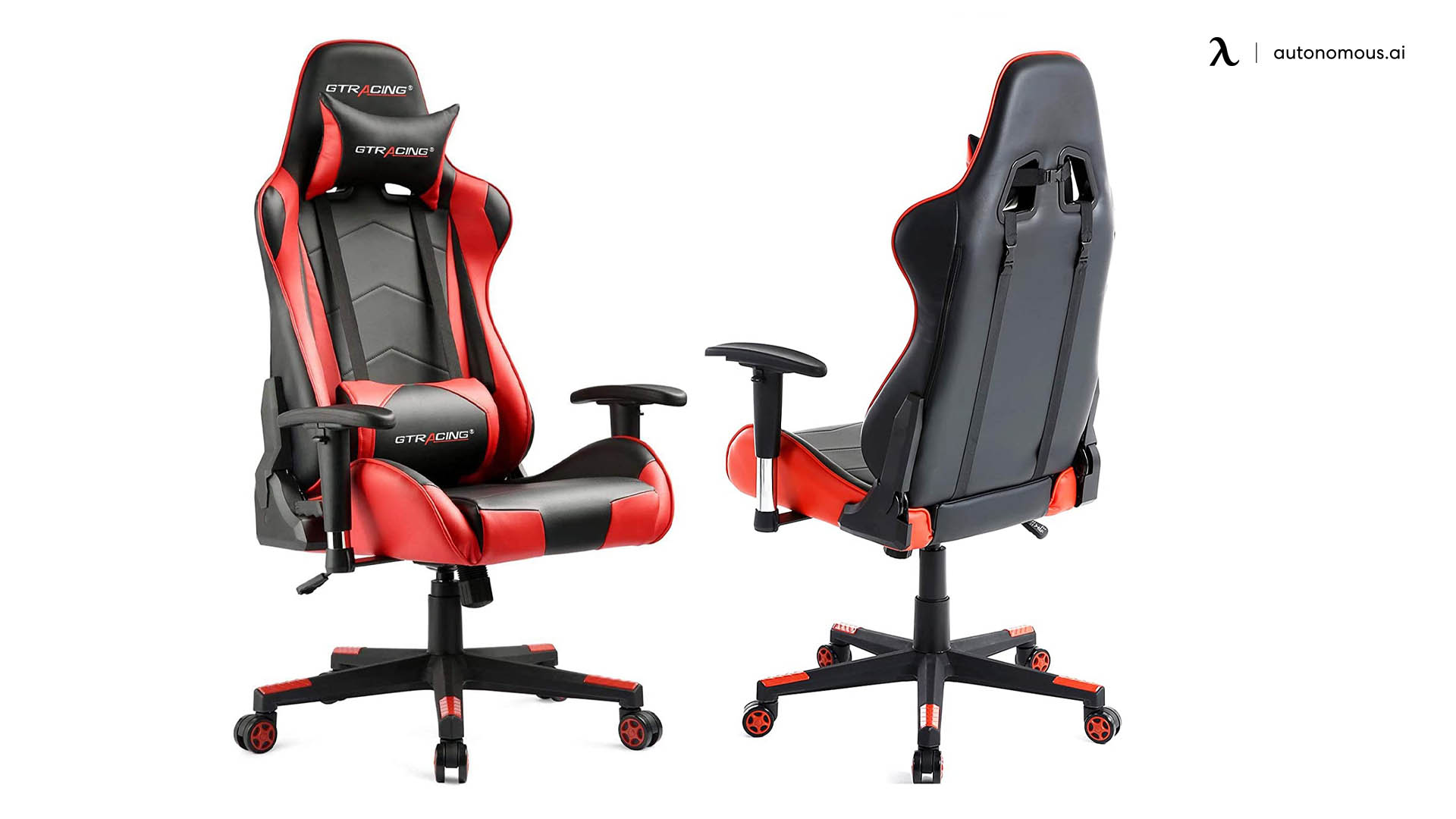 13. The X-Rocker Pro - Cyber Monday Gaming Chair Deal
Forget everything you know about rocker chairs for gaming. This isn't just some run-of-the-mill metal frame with some fabric and padding. This is a state-of-the-art gaming chair that everyone should experience at least once in their life.
It comes equipped with adjustable arms, which most rockers don't have, as well as four built-in speakers that are compatible with any gaming system you might have.
With the X-Rocker, you get to experience total comfort and sound immersion!'
14. The Furgle Gaming Chair
This ergonomic gaming chair was made with two things in mind; comfort and support.
The Furgle Gaming chair is built with reclining features and stability so you can recline without worrying about tipping over.
With 360 degrees of rotation ability, this gaming chair Cyber Monday can be positioned to the most comfortable angle without you ever having to worry about your view of the screen.
15. The Killabee Big and Tall Massage Gaming Chair
Most gaming chairs are made with a person of average height and build in mind, but some of those just don't work for taller gamers, and taller gamers deserve luxury in the gaming chairs too!
Killabee has taken that idea to heart with its Big and Tall Massage gaming chair. This gaming chair Cyber Monday is similar to the aforementioned Killabee Massage Gaming Chair but designed with the above-average gamer in mind.
All of the features are intended for the comfort that the average gamer can get but take a step further for other gamers that need luxury too. It even includes a massaging lumbar pillow!
16. Nokaxus Gaming Chair
Built for reclining, this chair is a combination of all the best features most gaming chairs have to offer.
It reclines to a full 180 degrees with an extendable footrest for what the brand refers to as 'sleeping mode.' This chair was built for so much for than just gaming. With its included massaging lumbar pillow, this chair was designed for total comfort no matter what you plan on using it for.
Ideal for working long days or long nights gaming, this gaming chair Cyber Monday was designed with comfort, style, and its customers in mind.
17. Devoko Ergonomic Gaming Chair
If ergonomic is the keyword in your search for a gaming chair, this is definitely a model to take a closer look at.
Complete with a back you can adjust the height of, and lumbar and neck pillows that are also fully adjustable; this chair can be fully customized to all of your height and comfort needs; even the armrests adjust to whichever position works best for you!
Complete with a warranty available by request, you can make your purchase with confidence.
18. The Edwell Gaming Chair
Another chair made for absolute comfort and enjoyment of sitting; the Edwell is sure to be your next new favorite seat in the house!
Equipped with the ability to recline back to 170 degrees with an extendable footrest, this chair not only supports you while you are working or playing but also when you need a quick rest to recharge. The massaging lumbar support is also there to help you relax after a tough day at work while you play some games to blow off steam.
If you want a gaming chair Cyber Monday that is as much a luxury to sit in as it is supportive while you work or play, the Edwell is the chair for you.
19. The Vnewone Computer Gaming Chair
This is an excessively comfortable chair for long sitting hour and is completely ideal for sitting for long stretches of time. It is racing-styled and sleek, but also professional enough for any office enviornment.
It includes fully adjustable arms and height features as well as an adjustable neck pillow and a lumbar support pillow with built-in USB powered massagers to help alleviate stress and pain, all while you sit.
Back pain and lack of support, while you sit, are sure to be a thing of the past once you try the Vnewone computer gaming chair and see for yourself just how much a chair can support you!
20. The SecretLab Titan
This is possibly one of the absolute best chairs on the market.
It has dozens of features, all backed by a five-year warranty to provide you with peace of mind while it provides comfort and support at the same time.
This award-winning chair is ideal for both working and gaming and is sure to be a perfect addition to any home office or gaming setup.
It features fully adjustable lumbar support that doesn't even need built-in massagers to be perfect for cradling your lower back. This lumbar support is surrounded by memory foam integrated with cooling gel, so you don't have to suffer getting overheated just to have the benefit of memory foam.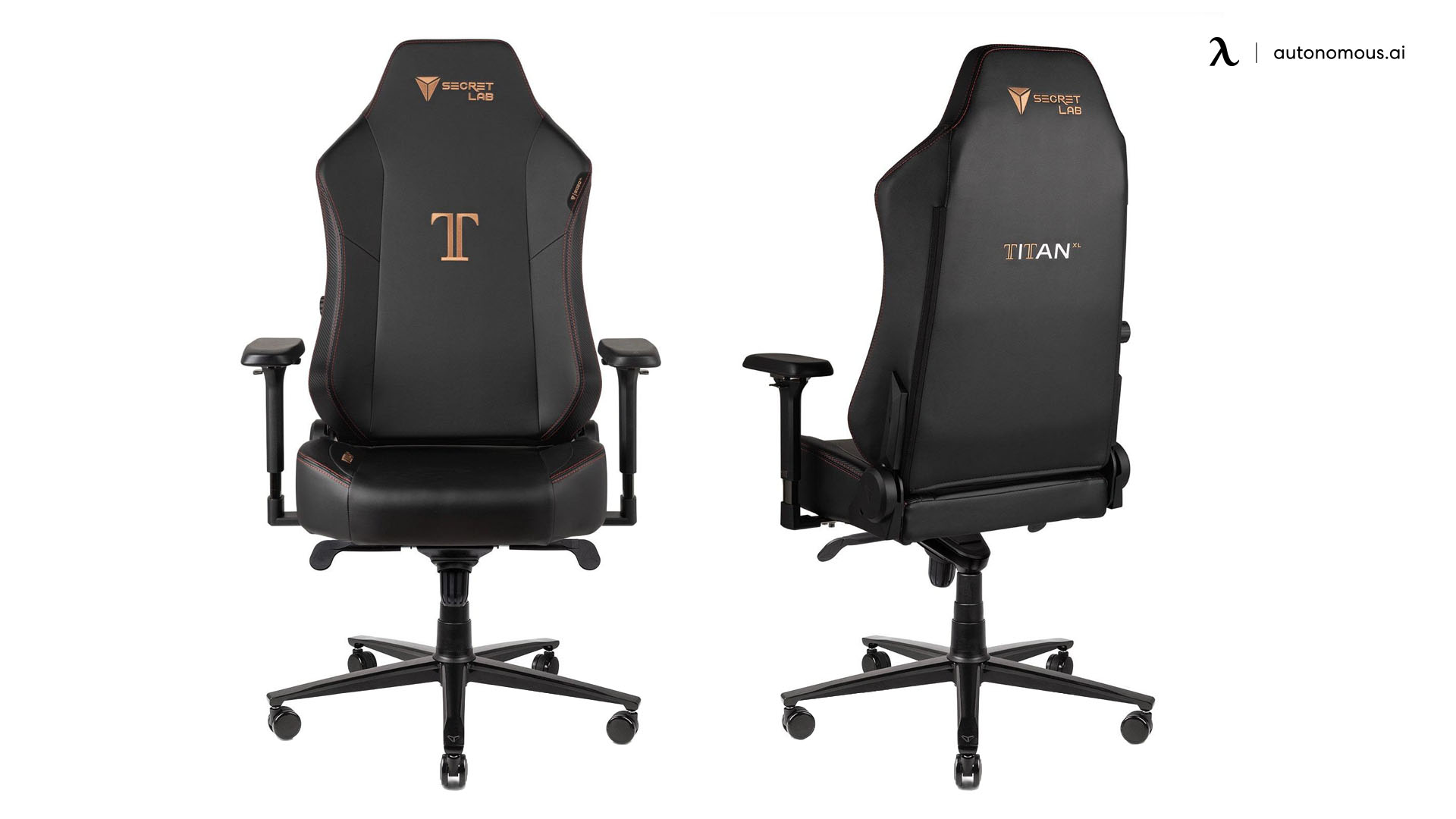 Conclusion
Autonomous makes some of the best ergonomic chairs available to make your gaming experience as excellent as possible, but they can also help provide you with other gaming accessories to bring your gameplay into the 21st Century.
Cyber Monday is a great time to take advantage of lots of sales and deals on the things you really want or wish to get as gifts for other people, and gaming chairs are no exception! Check out these Cyber Monday gaming chair deals now and see just how good of a deal you can get on the best chair for all your needs!
Get exclusive rewards
for your first Autonomous blog subscription.

WRITTEN BYAutonomous
We build office products to help you work smarter.
Coming at You Live from Autonomous' Social Media!
Please fill the information below.
Thank you!