Workplace Inspiration
Best Xbox Desk Setup Ideas for Every Gaming Desk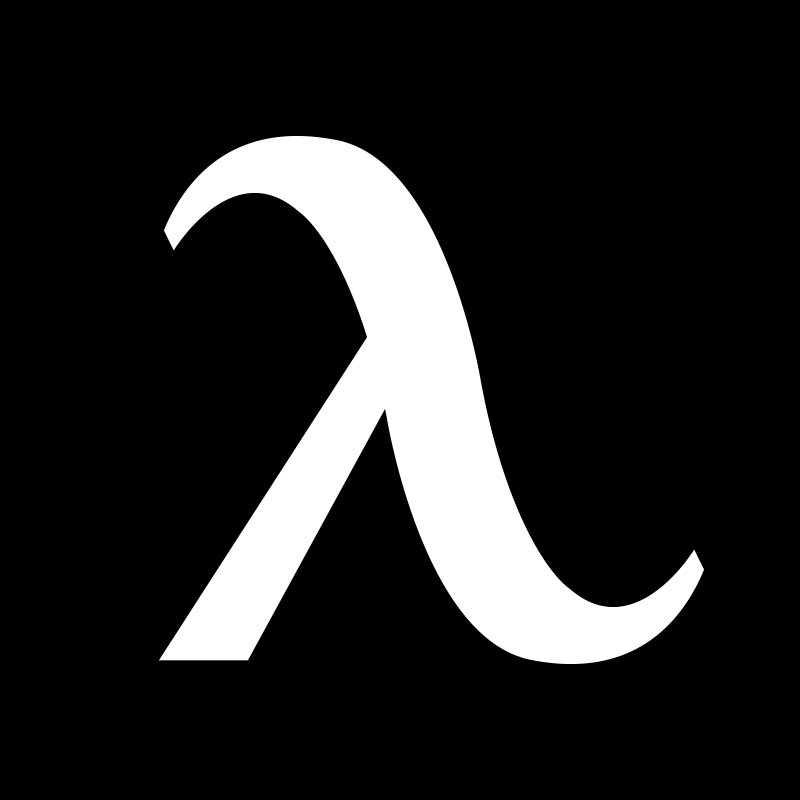 Autonomous
 | 
May 17, 2021
Have you bought an Xbox console recently and not sure where to place it to have the best time of your life? Planning an ultimate gaming setup is not an easy task and requires a detailed guide to help the newbies organize the gaming setup so that they have every accessory in the right place. If you have bought an Xbox console recently, you must be thinking of the ideas that will help you best to plan your Xbox desk setup.
The good news is that we have got you covered. We understand that some of you might have a little basic knowledge and are aware of some common desk setup ideas for Xbox, but the majority is not aware of the innovative ideas that you may come up with. Here, we have discussed; first the basics for any Xbox one desk setup; next to that, we have collected some of the best desk setups for Xbox. Excited to dig deeper? Well, let us go ahead.
What Should You Consider While Planning Your Xbox Desk Setup?
You are required to check for certain things prior to planning your desk setup. These aspects are as follows:
Space Required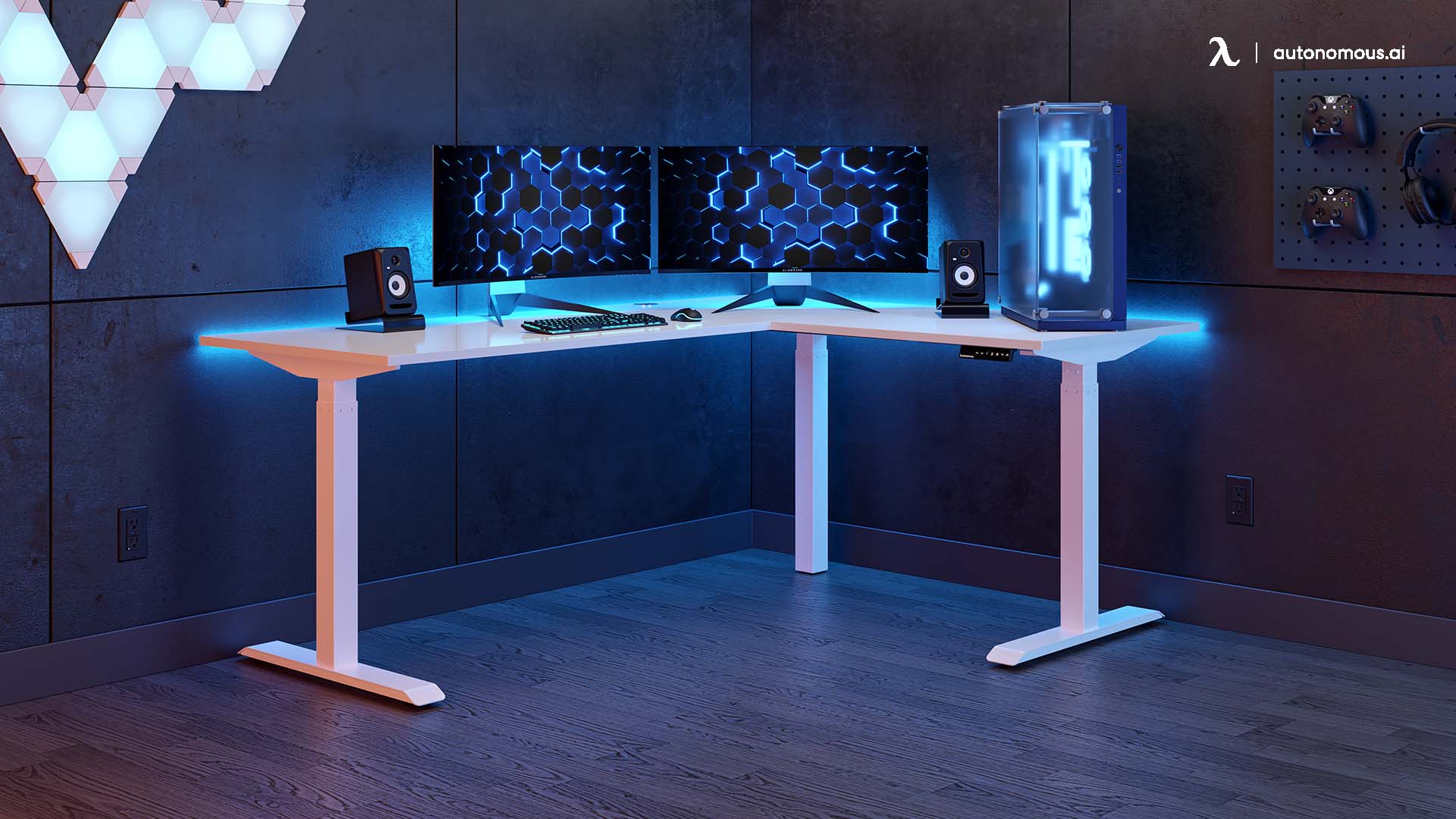 The first and foremost aspect to look for is the space required to set up your gaming station. Every gaming setup requires different space as per the gadgets that you have to place and the size of the gaming accessories, such as the PCs, CPUs, or monitor screens.
You need a dedicated space to install your Xbox One desk setup. Ideally, a larger space helps avoid crowding and gives a cleaner look that helps you stay more focused on your game. You might have limited space available and have to adjust your gaming setup within, so in such cases, you should choose a desk that takes less space but grants more area to place your gaming setup.
Ergonomic Desk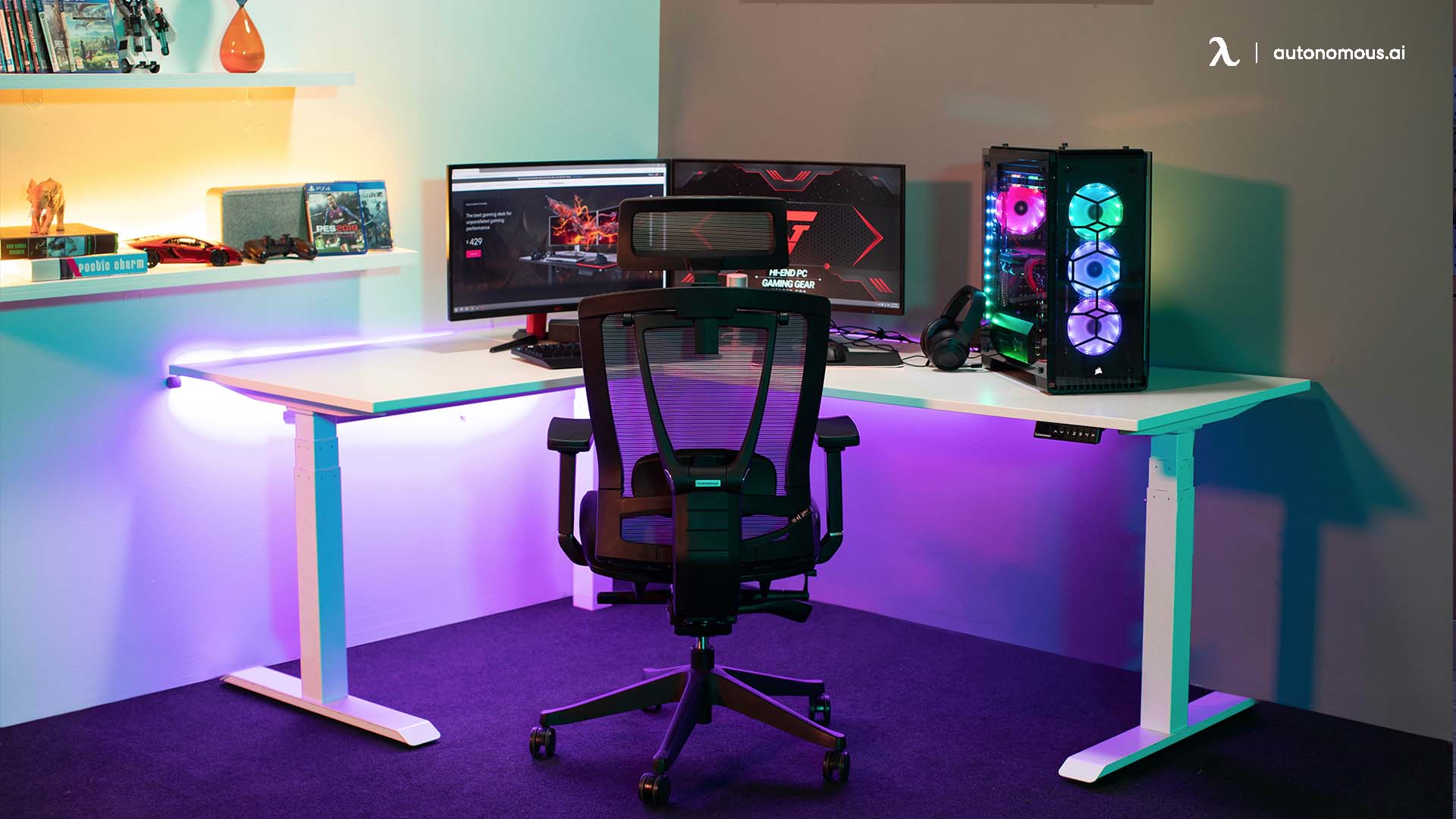 The next significant aspect that you need to consider for your Xbox desk setup is the type of desk that you pick. Gaming setups usually have heavy equipment. So, a desk with a lesser load capacity will not be suitable here. Typically, we recommend the adjustable gaming desk or the SmartDesk by Autonomous because these two are the best options one could get on a minimal budget.
Both these desks are adjustable standing desks that have an adjustable height feature. You know that it could be too tiring and boring to play games while sitting for hours. Getting an adjustable gaming desk gives you a dynamic gaming experience where you can conveniently keep a check of your gaming ergonomics and have a better gaming experience.
Ergonomic Chair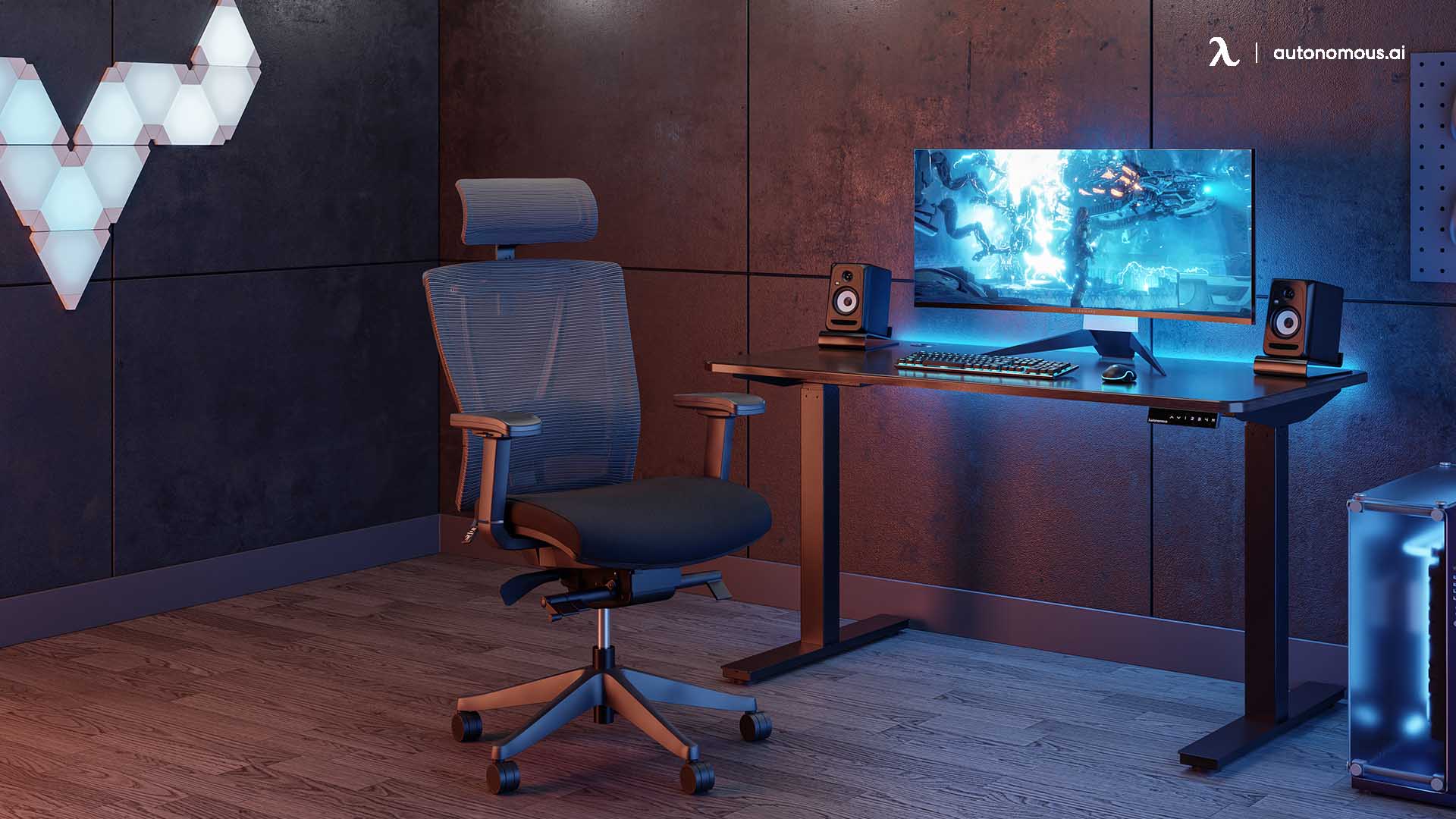 Once you have decided on your gaming desk, selecting the right ergonomic chair is the next important task to do. Ideally, a breathable chair that has more flexibility in its build is ideal for Xbox One desk setup. The right ergonomic chair is the soul of any gaming station.
You should choose your gaming chair by evaluating its maximum height, degree of adjustments offered, reclining ability, armrest adjustments, and lumbar support. In this case, the ErgoChair Pro by Autonomous will do the job. Once you have the right ergonomic chair, playing Titanfall, Halo Series, Forza Racing, and other exclusive games become more fun.
Gaming Monitor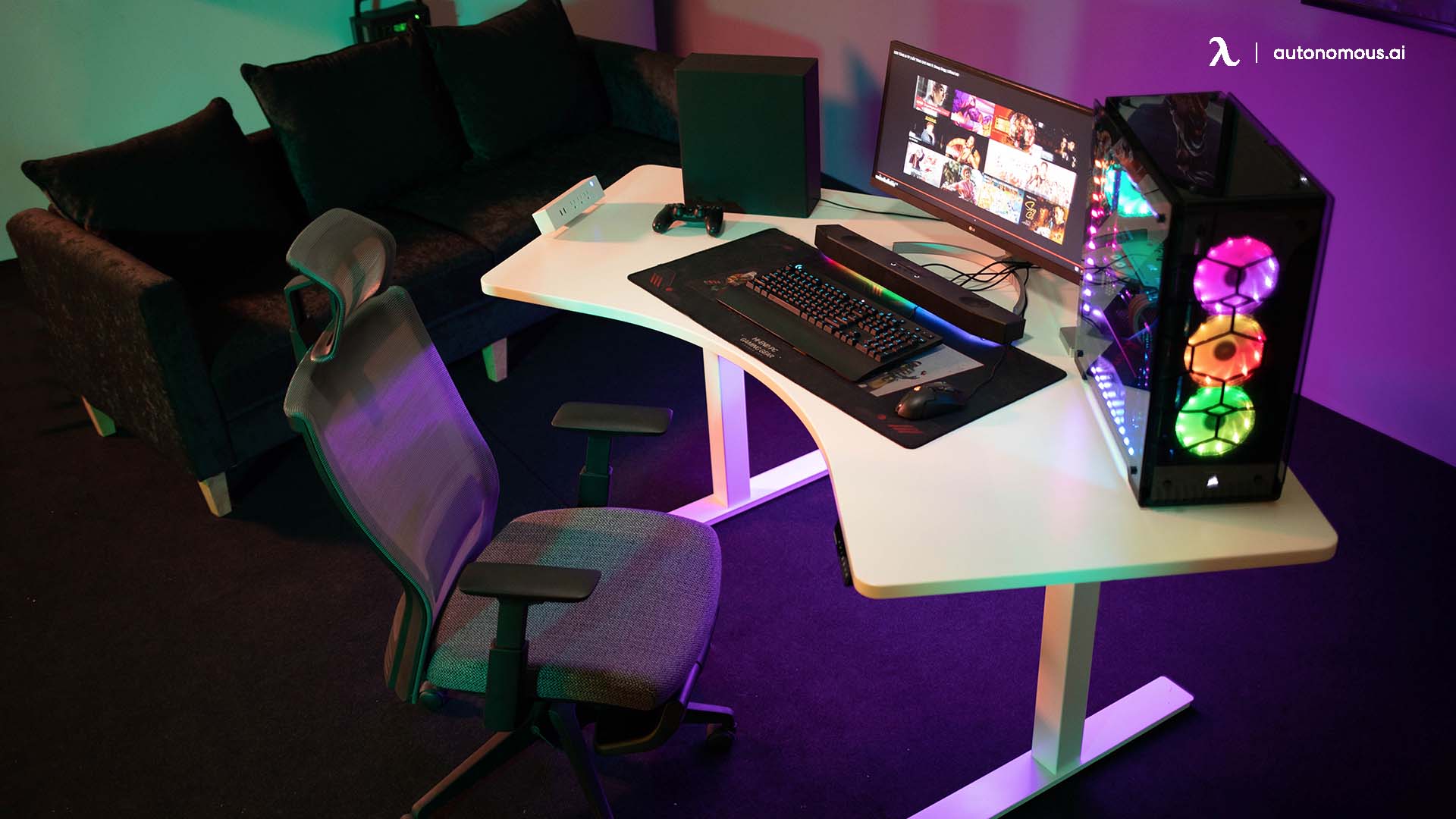 Once the soul of your Xbox desk setup is satisfactory, you have to move towards your gaming setup's body, i.e., the section that is more closely associated with your game console. Choosing the right monitor will help you have a phenomenal gaming experience, and if you buy multiple monitors, you can elevate your gaming experience to another level.
To ensure that you keep a keen check of the work ergonomics, we suggest that you get a monitor mount as well. Monitor mount will help you adjust your monitor at the eye level to avoid any neck strain.
Gaming Accessories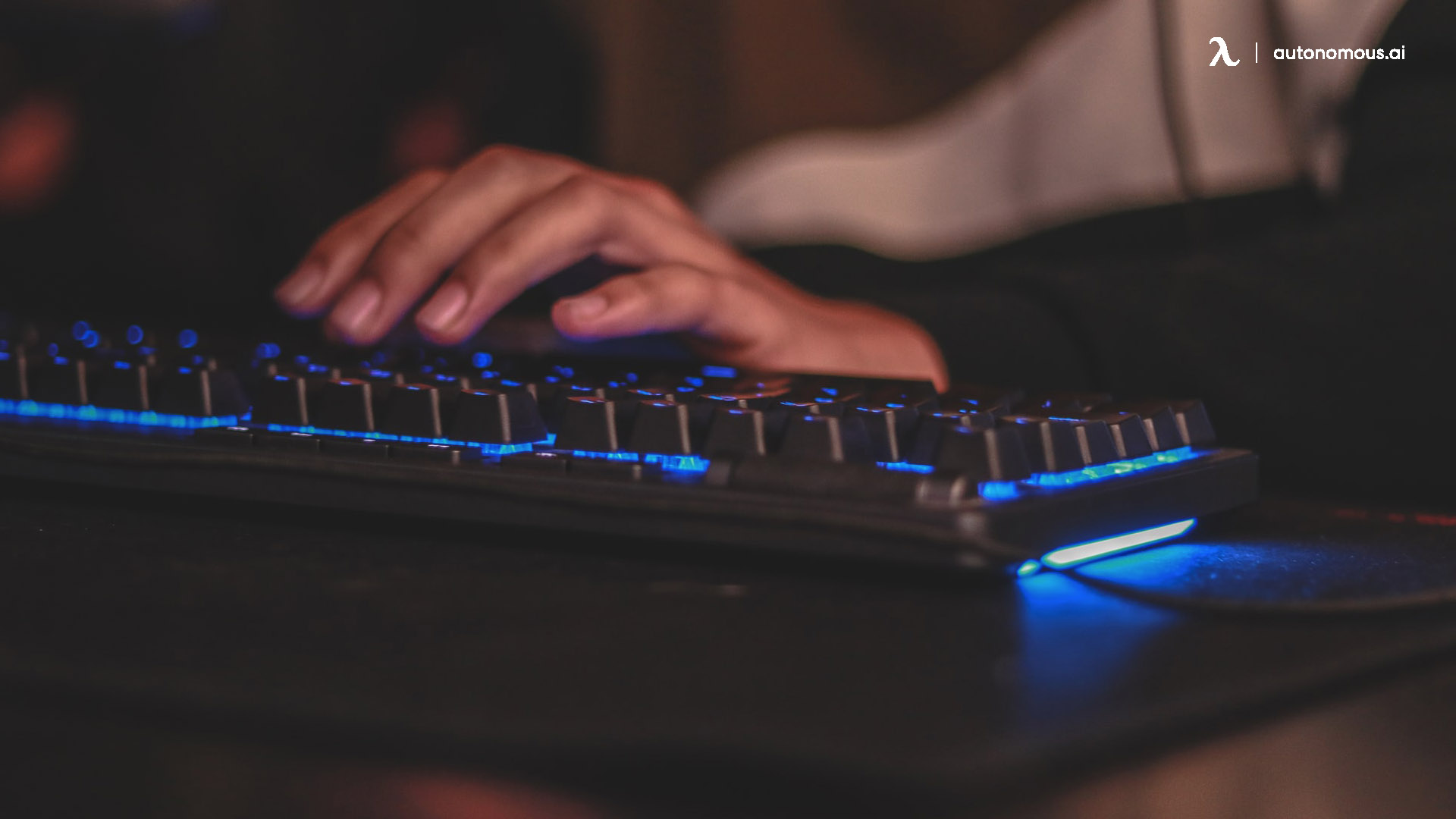 When planning your Xbox One desk setup, it is better to equip yourself with the best accessories that support your game desk setup. You might need the support of a mouse and ergonomic keyboard in some games, especially in those games where you need to shoot with greater precision. So, it is always better to get these accessories while you plan your gaming station.
Typically, a Bluetooth mouse and keyboard are better, as you can easily move them around without having the hassle created by a traditional mouse or keyboard's chords. Along with that, gadgets like dedicated headphones are also quite useful, as they contribute to creating a more engaging gaming experience.
Cord Management
Although you can avoid cords in your Xbox desk setup by getting a wireless mouse, keyboard, and headphones, your PC, CPU, and monitor will have cords. So, it is better that you plan about their management beforehand. The best way to get through with this is to get a cords management tray installed underneath your desk so that you can place any lingering cords in it.
This will help you avoid clutter; that is actually a basic reason why some people have a frustrating gaming experience with a lesser focus. Cord management will also help you plan a minimalist desk setup that is nowadays liked by many professionals, considering the fact that it boosts focus.
Once you evaluate your choices under the light of the above mentioned sectors, you are more likely to be properly equipped for your Xbox desk setup. However, the next challenge that you have at your end is to align them all in a way that looks more eye-pleasing and helps you have a phenomenal gaming experience. The good news is, we have a solution for that too. We have shared some of the best desk setup ideas for Xbox below to help you with that.
Innovative Ideas to Set up Desk for Xbox
1. Go for an RGB gaming desk setup
The RGB gaming desk setup is one of the most lauded desk ideas for Xbox. RGB lights are easily available in the market. You can think of lining your gaming desk with an RGB strip or getting peripherals like your keyboard with a backlit RGB key. You may also think of getting smart lighting products like Philips Hue Light Sync or NZXT Hue and LIFX. Since RGB lighting can produce 16 million different colors, adding them to your Xbox One desk setup will give you a whole unique magical vibe.
To add more RGB lights, you may also add wall light panels. Another unique way to add RGB is to add them to your computer case. Most gaming computers have ten cooling fans; imagine how cool it would look if you got a computer case with a side window and RGB components. There are several RGB computer components available in the market, so getting one won't be tough.
2. Install floating shelves on your wall
You know that most of the standing desks don't come with filling cabinets or shelves, so where will you keep your valuable games' collection? Well, you can get the floating shelves for that purpose and the most interesting option for your Xbox desk setup. You can have staggered shelves at different places on your wall in your gaming station. This way, not only will your collection be in good reach, but it will also satisfy aesthetics.
No one likes clutter on their gaming desk, as that only looks messy and probably makes you lose focus much easily. So, having a shelf for placing your collections or your lucky charms would be of great use here.
3. Get some graphic prints and posters
Who wouldn't find it fascinating to have their favorite hero or anime character's poster in front of their Xbox desk setup while they play? Well, everyone would love that. Your heroes empower your thoughts and ideas, making you more pumped up while you are trying to get through a level that could have been too difficult otherwise.
There are various posters and graphic prints available online. However, if you do not find any online, you can always innovate and customize a poster as per your desire. All such posters and graphic prints will add more definition to your gaming station and buck up you indirectly while you play. These posters also play a vital role in creating a specific aura that any gamer would desire to have in their gaming station.
4. Decorate your desk setup with artificial succulents
Even if you are playing a game in a dim-lit room that probably doesn't have any source of natural light, getting artificial succulents would still be one of the best desk setup ideas for Xbox. No matter if it's your workspace or your gaming station, making it green always helps you make it more refreshing. Adding trendy succulents will help you make your game station have a unique look. This can also be a way to add the aesthetic touch that any gamer would love to have.
5. Keep up with the minimalist setup!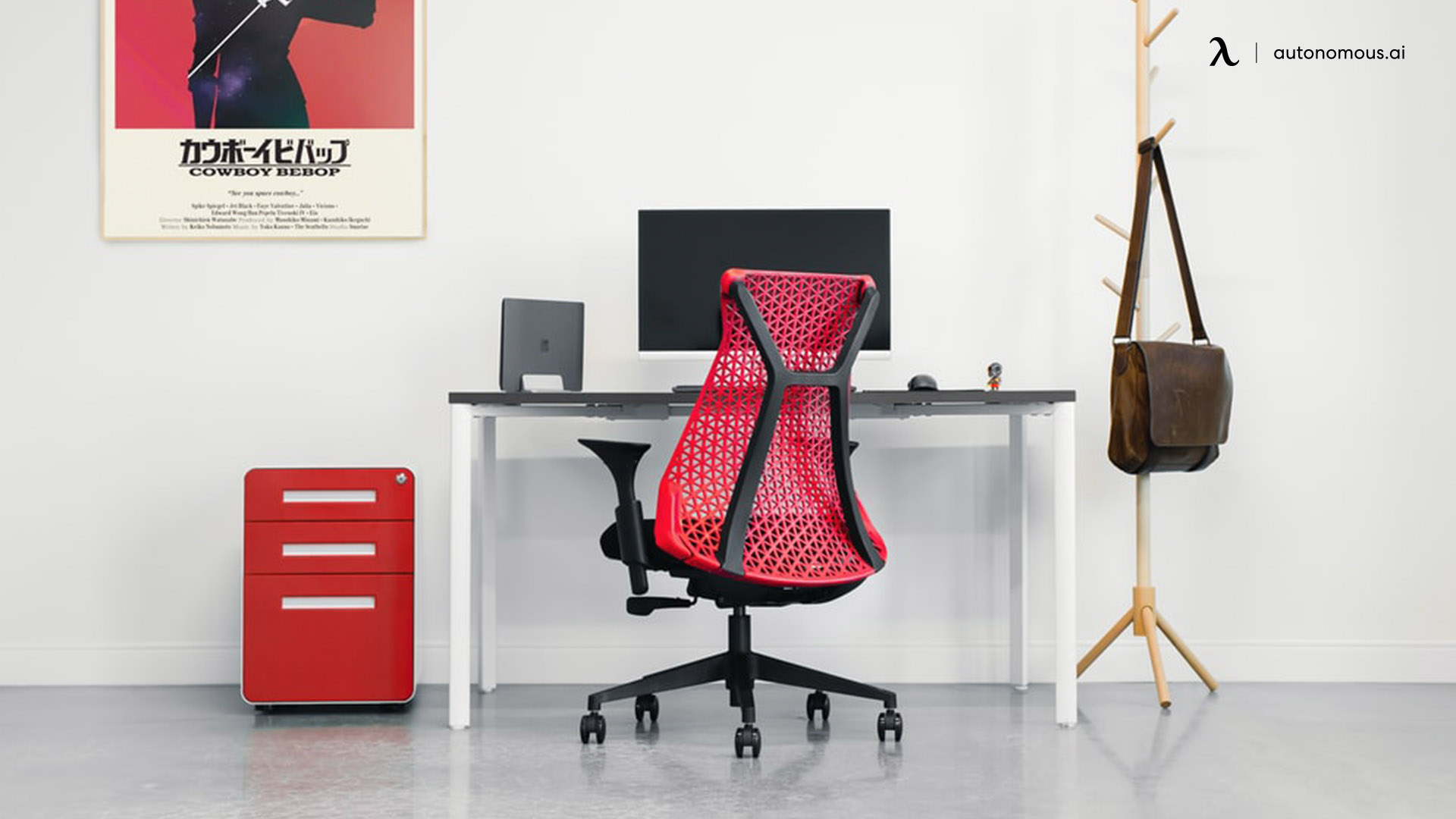 A minimalist setup has become more of a buzzword these days. You know how much impact a minimalist desk setup can put on your productivity and focus, so it is always better to maintain it in your gaming station. The best part is a minimalist desk setup would help you make your workstation multipurpose and more fun. Even if you want to put a halt to your gaming sessions and are looking for a dedicated place to study or work remotely, you can use your Xbox desk setup for the job.
With lesser clutter, it becomes easier to arrange any important document and locate your important accessories like your mobile phone or keys. Overall, this sort of desk setup would be the best desk setup for Xbox as it is mainly associated with building your concentration and is trendy in the same place. You can think of getting a white or a black standing desk for such an Xbox One desk setup since most of the gamers find a monochromatic desk setup cool. You can easily find a black or a white SmartDesk at Autonomous that has a load capacity satisfactory enough for your gaming station.
6. Add blackout curtains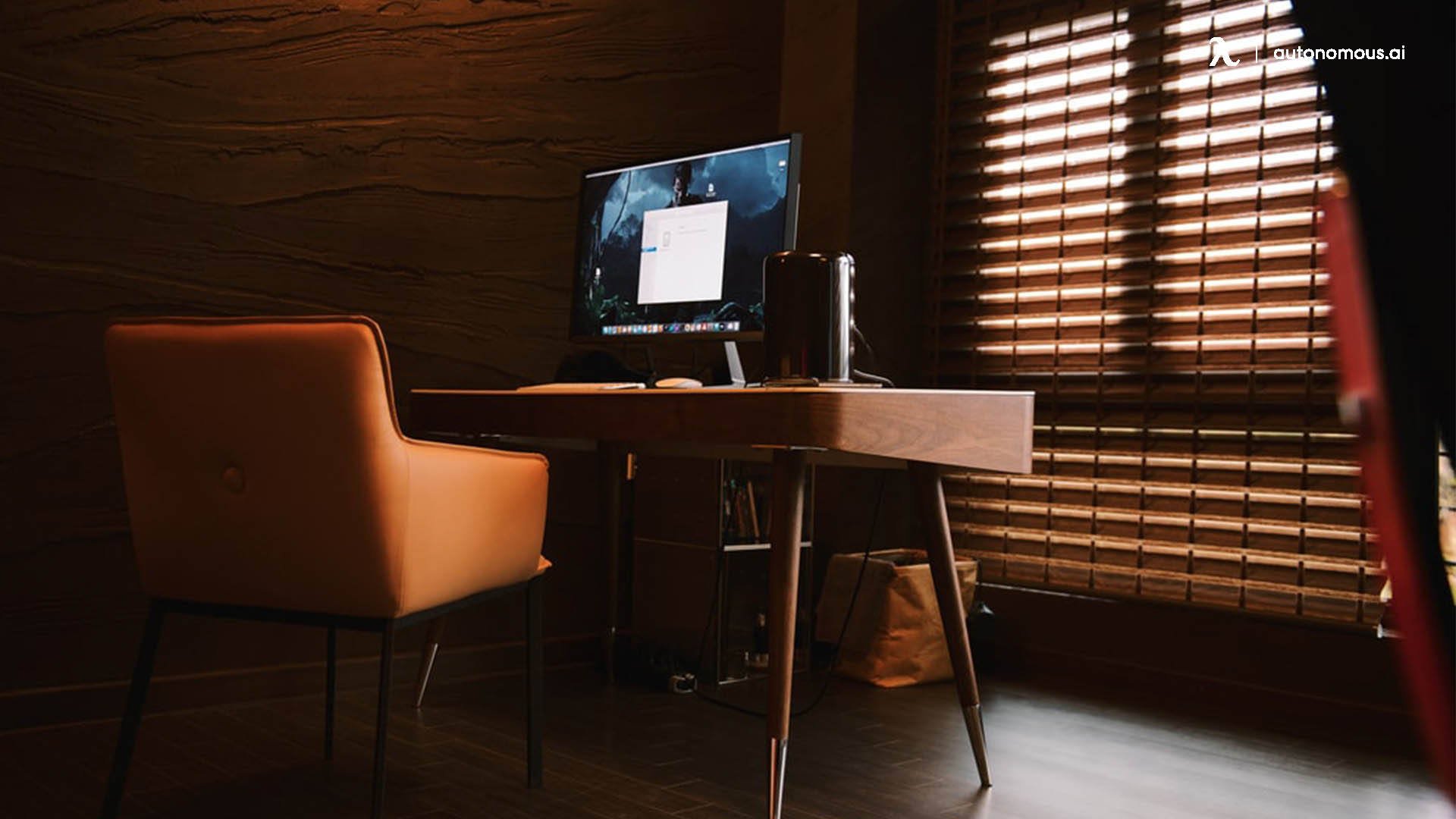 You might be a fan of gaming in a darker place as that keeps your focus on the screen and also helps minimize any glare on your screen, so you can think of getting blackout curtains. These curtains are made of thicker fabric, so they block any sun rays effectively.
Usually, external light sources impact the aesthetic beauty of any LED desk lamp or RGB lights that you might have used to decorate your Xbox One desk setup. They can also glare on your monitor screens that can reduce the optical quality of your gaming experience. To help avoid all that, getting blackout curtains can be an ideal solution.
Wrapping It Up
The desk setup ideas for Xbox that we shared with you are all suitable for any type of gaming desk. It does not matter if you have a simple standing desk or an L-shaped desk. You can use these ideas to revolutionize your gaming station and have a way better gaming experience. Everyone likes the aesthetic vibe of a gaming station, and if you use all these ideas aptly, you can create a more engaging, aesthetic setup that will ensure a better focus and help you ace at your game.
Hey, you have special pricing through your company.
Get exclusive rewards
for your first Autonomous blog subscription.
WRITTEN BYAutonomous
We build office products to help you work smarter.
Coming at You Live from Autonomous' Social Media!