Smart Products
20 Best Industrial Floor Lamps That Will Add Style to Any Room

Autonomous
|
Oct 26, 2022
1,198 Views
Do you want to brighten up a dark corner in your space? Perhaps you're looking forward to giving the space enough light. You need an industrial style floor lamp with the right height to illuminate and make your space look elegant. 
Before visiting the best home furniture store, you must understand that there are many products on the market. However, not all floor lamps are made the same. A great floor lamp transforms even the darkest corner into the most inviting space. 
You must do due diligence to ensure you end up with a product that will give you good value for your money. We've made this easier for you with a list of the best industrial floor lamps to buy today. 
20 Best Industrial Style Floor Lamps
1. Logan Floor Lamp
Give your space a contemporary look by investing in a Logan Floor Lamp. Apart from its sleek metallic arc, this lamp has a stunning marble base. You won't go wrong with the Logan when looking to give any space an elegant and classy appeal. 
You can adjust the arm length to match your lighting requirements. The lamp comes with a foot pedal switch, a three-year warranty, and a 9.5W LED bulb for your space to become more energy efficient. 
2. Luna Floor Lamp
When looking to illuminate a dark corner in your space, the Luna Floor Lamp from Brightech won't disappoint. The lamp has an energy-efficient bulb to promote green living. 
This lamp is a perfect companion accessory in your smart home with its impressive design. Its weighted metal base ensures it doesn't fall over, while the three-year warranty gives you peace of mind that the product will give you good value for your money. 
3. Arnsberg Lighting Dessau Turbo Swing-Arm Floor Lamp
4. Sphere Floor Lamp
Another product from Brightech, the Sphere Floor Lamp, comes with two bulbs for perfect illumination. The two frosted bulbs will emit warm diffusion into your space. 
Apart from being energy efficient to encourage green living, the bulbs in this lamp will save you money in the long run, as it is made to last 20 years. The brass on the lamp gives it a sleek profile to match any modern space.
5. Swoop Floor Lamp
The unique asymmetrical design of the Swoop Floor Lamp will surely attract anyone who enters your space. You can adjust the lamp shade to face the direction you need illuminated. 
Construction with a black base and gold finish make the lamp give any space a modern appeal. The footswitch makes turning on or off easier without standing up and using your hands. 
6. Benzara Floor Lamp
When looking for an industrial lamp that saves on electrical costs, the Benzara Floor Lamp is a great choice. It comes with a 12W energy-saving bulb and its all-matte black finish gives it a luxury finish to give any space a touch of class. 
After unpacking, setting up this lamp is a breeze with its quick assembly. The adjustable lamp shade directs the light to where you need more illumination. Apart from its convenience, this lamp comes with a one-year warranty for peace of mind where manufacturer faults are concerned. 
7. Arnsberg Lighting Dessau Turbo Double Floor Lamp
If you're a fan of German engineering, then this Dessasau Turbo Double Floor Lamp from Arnsberg is for you. The lamp is a perfect product to brighten up your space and it comes with a sleek look that matches any decor style. 
You choose the finish for your lamp from museum black, satin brass, or satin nickel. The unit uses energy-efficiency double floor lamps that are dimmable. These lights are smaller and give out massive 2 x 1000 Lumens. If a minimalist desk lamp doesn't illuminate your space properly, this industrial floor lamp will offer the proper illumination you need. 
This rod lamp has a lightsaber-thin design with a powerful effect on mood setting.  You can place this lamp in the living area, office, or bedroom. The lamp will bathe all corners with its bright, intimate glow to make the space warmly illuminated instead of using a portable desk lamp. This lamp is placed against a wall or corner to limit knock overs. 
8. IKEA Ranarp
The IKEA Ranarp is the perfect lamp for any task needing direct overhead lighting or reading. It is built with a powder coat finish in black or white. There's also an adjustable swinging arm that articulates upward and downward with a fastener-type dial. 
This unit is more stable compared to others with a cantilever design. It allows you to point the light where you want it to be. A wonderful matte finish significantly reduces glare. 
9. Joofo Floor Lamp
This lamp is the ideal investment for those who prefer the latest tech. It is new on the market but with enough features to give older brands a run for their money. The design is a simple but powerful lamp that comes with a rating of 30w. 
You can choose from three color temperature modes and a three-year warranty. Take comfort in knowing that the Joofo lamp is a quality product despite its recent entry into the market. 
10. Lepower Industrial Floor Lamp
The tripod-style industrial standing lamp is made from dense rubberwood, which can withstand nudges without any bulge. The design matches various decor styles, while its large footprint makes it more suitable for spacious rooms. 
The Lepower lamp has legs extending outward, taking up more floor space than other designs. Its attractive wooden look complements any space, and the 18-inch faux linen shade does a wonderful job of diffusing light into a warm glow to make the space more inviting or relaxing. 
11. Rottogoon Floor Lamp
With a lifespan of 25,000 hours, this lamp comes with a 9W LED bulb for emitting 3,000K warm white light. You will enjoy uninterrupted light for your relaxation, and you can use other bulbs in its lamp holder. 
The footswitch on the lamp allows convenient hands-free operation. Its adjustable lamp shade bends up to 120 degrees up and down, and 270 degrees on the sides. This allows you to get light at whatever angle you need. A classic design makes the lamp ideal for any part of the home.
12. Basque Arc Floor Lamp
This unit is an excellent investment for spaces with a higher ceiling. The lamp has a heavier and broader base to avoid tipping. It provides great illumination to read a book or your favorite magazine. 
Despite being 6.5-foot tall and about 4-foot wide, this lamp is so easy to assemble. You just need to have enough space. The Basque is great at being a statement accessory and effectively highlights the favorite part of your room without becoming overwhelming.  
13. BoostArea Floor Lamp
This lamp is a great product to supply your home with the best quality lighting. It comes in vintage and modern models to match your preferences. The BoostArea Floor Lamp comes with a 9w main lamp and a 4w side lamp. These are adjustable using a rotary switch for convenience. 
Its sturdy base ensures the lamp stays in place with no risk of falling, which is great for the safety of your kids and pets. Putting up this lamp takes just five minutes, and you don't need any specialized tools. The stylish design is space-saving making the lamp ideal anywhere in your home. 
14. Pazzo Floor Lamp with Shelves
This light is for you when looking to transform your home with complete illumination. The lamp comes with a 9w LED bulb that emits 1,000 lumens. Its three temperature settings allow placing the lamp in the living area, bedroom, or office. 
It has three power outlets, including two USB ports and a power outlet. You can place your items on this lamp without worries, such as books, vases, plants, or dolls. Assembling this lamp only takes a few minutes.
15. Addlon LED Modern Standing Industrial Lamp
The attractive, classy, and elegant floor lamp provides warm and comfortable light. Its stable base means no tipping. This lamp encourages green living with its energy-efficient LED bulbs that don't overheat or consume much energy. 
It takes less than 10 minutes to assemble the unit at home, and with a 66-inch height, it will light your space appropriately. The handy footswitch allows operating the lamp using the foot in obscure places. 
16. Kira Home Sulis 58″ Modern Industrial Floor Lamp
Another tripod style lamp on our list, this one oozes vibrance and nostalgia when thinking about a vintage floor lamp. It comes with a unique rotating dome shade with a cracked gold finish on the inside. 
There are three wobble-free study legs that have faux leather stitching for a sturdy frame that discourages tipping over. The lamp's 9W bulb emits warm light to create a warm ambiance in your home. Its cord is long enough to allow for convenient placement even without proximity to the outlet. 
17. Black Farmhouse Indoor Pole Light
This industrial standing lamp comes with a wobble-free sturdy base to allow placing the lamp on any floor. It will stand upright and is less prone to tipping over when knocked into, making it safe for kids and pets. The stylish design will give your home a rustic vintage appeal. 
There is a whole socket design and a transparent glass shade with black paint. These make the lamp gorgeous and elegant in your space. You can customize the black industrial floor lamp with different bulbs based on what your mood dictates. 
18. GoBright Industrial Floor Lamp
The unique pulley and counterweight system on this lamp makes it a masterpiece. This system adjusts the lampshade height with the rope, which moves the shade up and down. It lights up really well to create a comfortable and relaxing environment. 
There is a vintage rustic look that fits any decor from traditional to modern. The lamp works seamlessly with Alexa and other smart devices for those with a smart home. Your lamp holder supports various bulbs, including E26 models. 
19. Adesso Oslo Floor Lamp
For a lampshade with a classic design, this lamp is the ideal choice. It is primarily for people who enjoy reading occasionally or desire a cool ambiance. The console lamp is quite heavy, making it less likely to fall. 
Its tulip base just budges a little when bumped. The industrial standing lamp looks great when standing alone or with a piece of furniture with a soft white shade. You'll appreciate the modern detailing accentuated on this classic industrial floor lamp.
20. O'Bright Industrial Floor Lamp
Last on our list of the best industrial floor lamps is the O'Bright Industrial Floor Lamp. The lamp has an E26 standard socket to customize using different bulb shapes. You can change the light to match your mood. 
This lamp passed safety standards to guarantee the safety of everyone in your household. Its stylish minimalist design makes it a wonderful accessory in the living area. The strong metal stem and weighted base hold the lamp firmly in place for many years of use.
How To Choose The Best Industrial Style Floor Lamp
Whether you're looking for an industrial floor lamp or a corner floor lamp, you must know how to choose the best product. Consider the following to ensure you end up with a lamp that will give you good value for your money. 
A design that complements your style and decor

Purpose of the lamp

Power consumption of the bulbs

Bulbs supported by the lamp holder

Where you're going to place the lamp

Height of your ceiling

Material of the lamp

Variety of options available from the supplier 
Final Thought
There are various options when buying a modern industrial floor lamp. The options vary by size, purpose, base, shade, adjustability, and bulbs. Hopefully, by this now, you can choose the best industrial floor lamp to match your needs from our recommendations. 
Simply reflect on the options presented above as you choose. Beyond that, don't forget to go through the mini-checklist on how to choose your lamp to ensure that you're meeting all the necessary requirements before you commit to a purchase.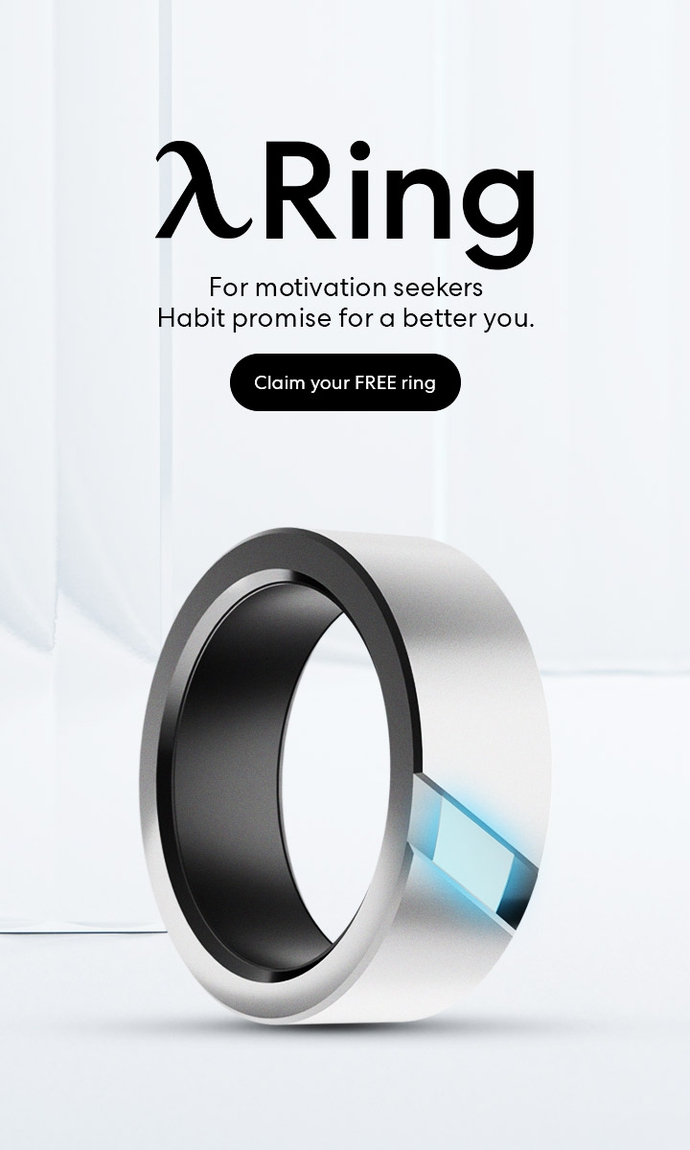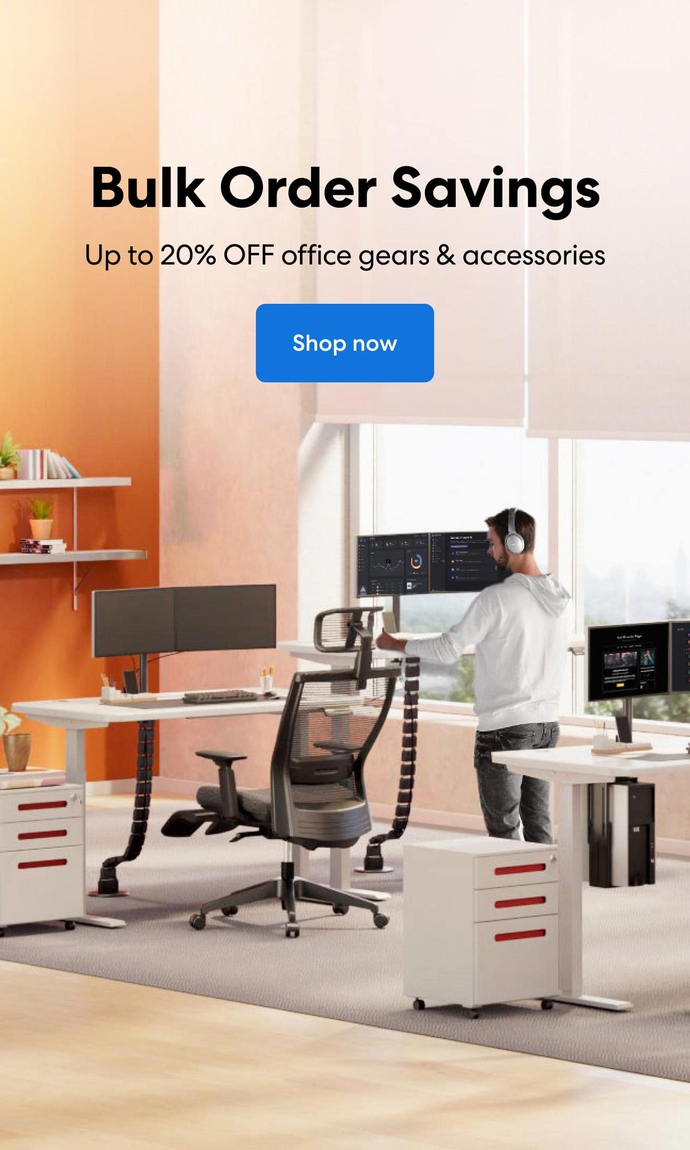 Subcribe newsletter and get $100 OFF.
Receive product updates, special offers, ergo tips, and inspiration form our team.