Many people trust an LED table lamp to be a trusted partner during late-night study/work sessions. However, the best LED desk lamp can positively affect your productivity by being easy on the eyes and providing enough illumination.  
As easy as it may be to find such a product, there are various factors that can determine the quality of the product. However, we'll get to that part later. First, let's take a quick look at why you should invest in a desk lamp.
The 20 Best LED Table Lamps Buyer's Guide
The variety of lamps can make it confusing only to pick one. However, this review section can help you choose the best LED table lamp in the market.  
1. Autonomous Light Bar
Consider this modern LED table lamp if you want to create a minimalist desk setup. This ultra-wide led desk lamp is 31.5", with four lighting temperatures and five brightness levels. It also memorizes the temperature you opt for the most, automatically setting the device to that lighting.
| | |
| --- | --- |
| Dimensions | 31.5"L x 1.8"W x 35.4"H |
| Colors | Black |
| Materials | Die casting Aluminum & Metal |
| Input voltage | AC 100 - 240V 50/60Hz |
| Brightness | 1200 lm |
| Light colors | 3000k, 4000k, 5000k, 6000k |
| Lamp lifetime | 50,000 hours |
| Item weight | 12.56 lbs |
| Warranty | 1 year |
2. Autonomous LED Desk Lamp
The multiple temperatures and brightness modes on this LED table lamp make it a fan-favorite for Autonomous lovers. You can expect over 50,000 hours of illumination on this minimalistic product.
| | |
| --- | --- |
| Dimensions | 21"L x 3"W x 7.5"H |
| Colors | Black |
| Materials | Die casting Aluminum & Metal |
| Input voltage | AC 100 - 240V 50/60Hz |
| Brightness | 600 lm |
| Light colors | 3000k, 4000k, 5000k, 6000k |
| Lamp lifetime | 50,000 hours |
| Item weight | 18 lbs |
| Warranty | 1 year |
3. The Bright Angle Dolan Table Lamp
Go with this impressive porcelain-shade Dolan lamp if you want to add a hint of sophistication to your desk. The light comes with a brass base for wireless phone charging, helping you declutter your workstation.
| | |
| --- | --- |
| Dimensions | 8.8"L x 7.8"W x 17.4"H |
| Materials | Brass or Steel |
| Bulb | 5W LED A 19 Edison bulb, warm white - 2700k, 50,000-hour lifetime |
| Warranty | 1 year |
4. Gingko Design Smart Book Light: Large
This Gingko Design book light is ideal for those obsessed with antique pieces. When closed, this Smart Book Light masquerades as a natural looking mini or large linen notebook, but when opened it transforms into a sculptural piece creating a wonderful ambient glow using warm white LED light emitted through the pages.
| | |
| --- | --- |
| Dimensions | 170 x 215 x 25 mm |
| Fabric colors | Walnut, Maple, Urban Grey, Blush Pink, Coffee Brown, Harmony Orange, Black, Brown |
| Materials | Sustainable linen fabric/Wood/Leather cover and Water-resistant Tyvek paper |
| Control | Open the booklight to turn the light on |
| LED color temperature | 2700-3100K  (warm-white light) |
| Output | 450 lumens/6 watts |
| Warranty | 1 year |
5. Lamp Depot Magnetic Levitation Lamp: Floating Moon
Consider this rechargeable LED table lamp with a floating moon if you want something unique for your desk. The moon floats on its own and comes with three temperature modes. It also has a touch sensor for easy control.
Dimensions
Globe size: 5.5"L x 5.5"W x 5.5"H
Base size: 7.7"L x 7.7"W x 1.2"H
Colors
Moon, Earth, Mars, Jupiter, Saturn
Materials
ABS, Pla
Input voltage
12V, 0.5W
Power source
Wall plug
Color temperature
3000K - 6500K
Item weight
2.6 lbs
Warranty
1 year
6. Gingko Design Octagon One Portable Desk Light
Want to invest in a LED desk lamp with a wireless charger? The Gingko Design octagon lamp can be the perfect purchase for you! This lamp has four placement angles. On top of that, you can also choose between the four lighting options on the touch-sensitive product.
| | |
| --- | --- |
| Dimensions | 85mm L x 40mm W x 380mm H |
| Colors | Aluminium Silver Grey, Ash, Black, Black Marble, Walnut, White, White Marble |
| Materials | Aluminium, ABS in matt white finish |
| Input voltage | max 4W |
| Color temperature | 3700K |
| Item weight | 745g |
| Warranty | 1 year |
7. Lamp Depot Moving Sands Lamp
Another beautiful LED table lamp is this one with moving sand inside. The product has a modern linear design with four temperature modes. It also has a remote control with which you can dim and increase illumination.
| | |
| --- | --- |
| Dimensions | 9.85"L x 4.65"W x 11.5"H |
| Colors | Red |
| Materials | Aluminum, Glass |
| Lighting modes | Cool white, warm white, warm yellow |
| Item weight | 1.65 lbs |
| Warranty | 1 year |
8. Lamp Depot Tree of Life Table Lamp with Wireless Charger: With Speaker
Lamp Depot doesn't disappoint with its lamps; this product is just as high-quality as its predecessors. The LED desk light has a wireless charger and a built-in music speaker. It also comes with a sleep mode that automatically powers off after inactivity.
| | |
| --- | --- |
| Dimensions | 11.26" x 5.91" x 7.2" |
| Materials | Cherry Wood, ABS, PC |
| Standard charge | 10W fast wireless charging |
| Item weight | 3.14 lbs |
| Warranty | 1 year |
9. LumiCharge-Mini-7in1 LED Lamp Phone Charging Stand
This LumiCharge Mini LED desk light is perfect for compact workstations. The product comes with a wireless phone charging stand and a USB port to power your smartwatch. Check the time and date on the bright LCD.
| | |
| --- | --- |
| Dimensions | 4.5" L x 2.5" W x 11" H |
| Colors | Black |
| Materials | ABS high gloss metallic finish |
| Input voltage | AC 110V 50/60Hz |
| Brightness | 1200 lumens |
| Light colors | Daylight, Warm Light, Cold |
| Lamp lifetime | 50,000 hours |
| Item weight | 1.5 lbs |
| Warranty | 6 months |
10. Lumicharge LED Desk Lamp: with Smartphone Control
We have yet another LumiCharge LED desk lamp with smartphone control. This model has 10 brightness levels and three temperature modes. In addition, the wide-angle arm covers more area, so you get better illumination. Similar to the Mini version, this desk lamp also has iPhone and iWatch charging stations.
| | |
| --- | --- |
| Dimensions | 16" L x 8" W x 4" H |
| Colors | Black |
| Materials | ABS Plastic |
| Input voltage | AC 110 - 240V 50/60Hz |
| Compatible devices | Qi-enabled device |
| Item weight | 3 lbs |
| Warranty | 6 months |
11. TW Desk Lamp
The following product on this list is the TW lamp in white. It has a USB charging port and three brightness levels. You can also dim the illumination thanks to the touch sensor on the sturdy base.  
12. BenQ LED Desk Lamp
This arch table lamp by BenQ is equipped with 13 temperature modes, including a warm blue. You can consider this low blue light lamp for compact workstations. The anti-glare feature makes this lamp easy on the eyes.
13. Urban Shop LED Lamp
Invest in this LED table lamp in black if you want a decorative yet functional piece for your desk. The product has a touch-sensor control on the solid chrome base. It also comes with various brightness and temperature modes.  
14. BLACK+DECKER LED Desk Lamp
BLACK+DECKER is a well-recognized brand in the lamp industry. This model of theirs is unique, slim, and compact – taking up little space on your desk. In addition, the product comes with a touch-sensor base and three temperatures.
15. Bostitch Office LED Desk Lamp
It's always a good idea to opt for a gooseneck LED desk light, so why not consider this Bostitch Office model? The product has three adjustable temperatures and six brightness modes. You can also dim the illumination from the touch-sensitive base.  
16. Fatboy LED Lamp
Check out this traditional-looking LED lamp if you have enough space on your workstation. The product comes with a conveniently attached shade and a dimming string. This is one of the best wireless LED lamps you could find.
17. Rivet Globe LED Desk Lamp
Further down the list, we have this unique globe LED table lamp with a smooth brass finish. This is a very modern-looking product, making it a statement piece on any desk. The durable metal base is sturdy and ensures the product doesn't fall and break.  
18. GHome LED Smart Lamp
Go with this bright lamp to modernize your desk space with a compact yet an eye-catching product. This white lamp can be controlled from an app, allowing you to tweak the temperatures, brightness levels, and timer.  
19. JONATHAN Collins LED Table Lamp
The penultimate product on this list is this white gold lamp with a brass finish. You should make space on your table if you want to house this product, as it's pretty large. On the other hand, the LED bulb emits a warm light and can be used for more than six hours a day.
20. SYMPA LED Desk Lamp
Our final product is the SYMPA LED desk light with a wireless charging base. The product also has five temperature and brightness modes, including a night light, which is easy on the eyes. You can control the lamp with the touch sensor.
What Makes LED Desk Lamps Beneficial?
It's not surprising to see people spending hours slumped over their desks at night, especially students and office-goers. As harmful as pulling all-nighters are, you don't want to make it worse by working in a dim environment.  
In such a scenario, a modern LED table lamp can be your savior for the night. Purchasing such computer accessories is a practical decision. You can see how critical a proper desk lamp is for your health and productivity.
Here are a few more reasons why you should get an LED table lamp for your setup: 
Power-saving
Unlike incandescent lighting, LED lamps consume minimal energy when lit. In fact, such bulbs operate on only 12 watts, whereas their incandescent counterpart works on 50 watts! As a result, LED bulbs also use 75% less electricity.  
Long-lasting
It can be annoying to replace your lamp bulb every other week; however, that's not the case with LED table lamps. Such environmentally-friendly bulbs are very durable and last longer than traditional ones. On top of that, they are also just as cheap!
Very Bright
Although consuming comparatively less energy, an LED desk light can produce brighter illumination than an incandescent one. Surprising, right? A good LED lamp should be able to produce around 170 lumens/watt. That's 60% more than what a traditional bulb can offer you.  
Features to Look out for When Buying an LED Table Lamp
Now that you know why you should purchase an LED desk light, let's cover the features that you should keep in mind when shopping for one. The pointers below can help you pick the best LED lamp.  
Adjustability
The whole point of investing in an LED desk lamp is convenient lighting. You should be able to adjust and turn the product to your desired angle whenever needed. On top of that, proper adjustability will also allow you to minimize unwanted glare from the lamp.  
Beam placement can help you focus on specific tasks while shadowing the rest of the room. Look for adjustable goosenecks, swivel heads, and arms when shopping for a lamp.
Size
Another critical factor determining how convenient your LED desk light will be the size of the product. You don't want to settle for a massive or tiny product. The lamp should be the perfect size for your workstation.  
Consider the dimensions of your desk, and take the length x width of the table lamp into account too. This should help you figure out what sized model to go for. As a general rule of thumb, always ensure your table lamp is placed above your head but not in direct contact with your eyes. Also, you don't want a tall lamp for your desk, as it can cause the light illuminated to be diffused.  
Placement
When purchasing any LED table lamp, make sure to get one that is compatible with your dexterity. This means you should go for a left-side placement product if you're right-handed and vice versa.  
As a result, the table lamp won't leave light leaks and shadows over your desk, allowing you to work under complete illumination at all times. 
Easy Operation
The last factor you should look out for is the ease of operation. Your LED desk light shouldn't have a labyrinth of features. The control should be to the point, compact, and straightforward. Moreover, the product should also have simple on/off and light increase/decrease buttons. It's even better if the lamp is touch-sensitive.  
Frequently Asked Questions
This section will review some of the most frequently asked questions left behind regarding LED table lamps.  
Which Light Temperature Is the Best on an LED Desk Light?
Experts suggest constantly immersing yourself in a bright light when studying at night, so a cool temperature is recommended. However, users should opt for whatever color feels best to them. Many people prefer warm lights over cool tones, as the former shade feels more calming and relaxing.  
How Many Lumens Are Recommended to Cover an Entire Desk?
It would be best if you went for an LED table lamp that provides around 5,000 lumens per 250 sq/ft. On the other hand, larger tables might require 30 lumens per sq/ft. This rating is based on how you want to view the items on the table.  
How Should I Place My LED Table Lamp?
It is always recommended to place your LED lamp a little above your head. However, you should refrain from installing it in front of your face, as the light will fall in direct line of sight. As a result, it can harm your eyes and cause dizziness, red eyes, headaches, and more.  
On the other hand, placing it above your head will give you a clear view of the substances under you, providing you with enough illumination.
Are LED Lamps Good for the Eyes?
No direct lighting is suitable for your eyes. However, LED bulbs, in general, consume less energy and cause less light pollution too. As a result, direct exposure to them won't strain your eyes too much.  
However, it would be best if you still steered clear of staring into a bright light source, point blank. Long-term exposure to even LED light bulbs can cause various eyesight-related issues, including the wear and tear of retinal tissues. 
What LED Bulb Temperature Is Best for Decorative Purposes?
Warm light is always a favorite among lamp users, as yellow light is very easy on the eyes. It can also create a nice, soft ambiance, making you feel cozy and relaxed.  
On the other hand, blue light can be great if you want to create good contrast in your room. Many people prefer the latter shade for sleeping purposes as well.  
Conclusion
An LED table lamp can be an excellent purchase for your ergonomic workstation. Such a product can give users enough illumination to finish their work without straining their eyes. On top of that, LED lighting consumes minimal energy, so you don't even have to worry about your electricity bills!  
Inspect the product you want to purchase for the above mentioned features. Such factors can help you sort through various models and pick one that suits your needs best.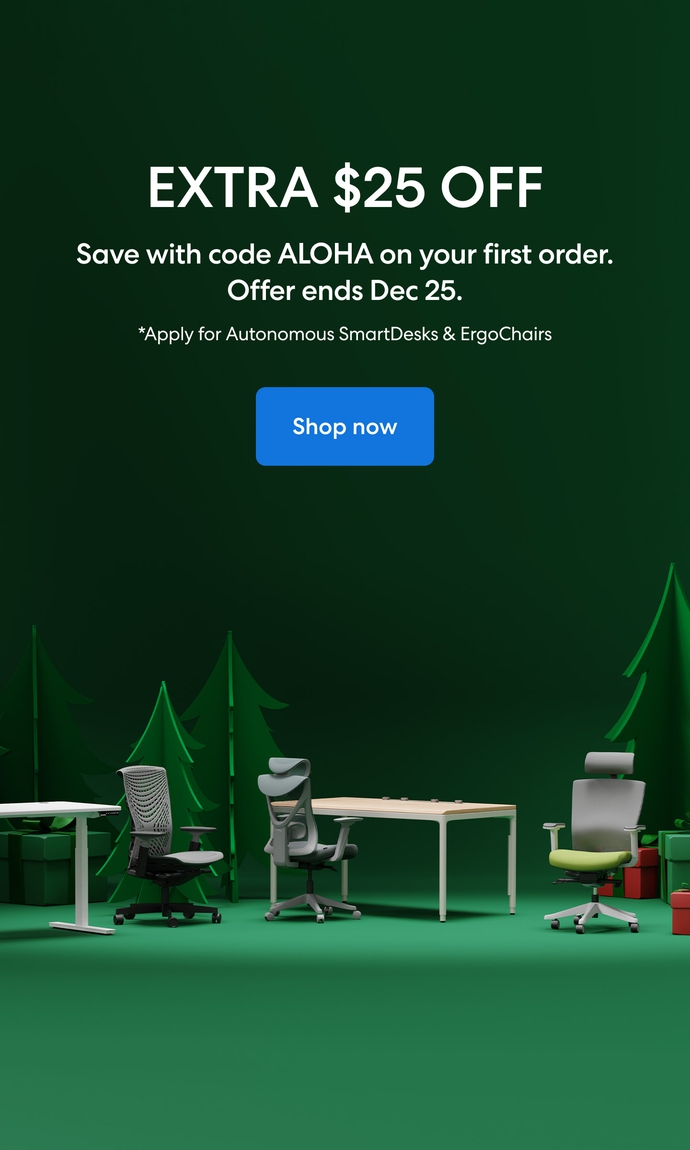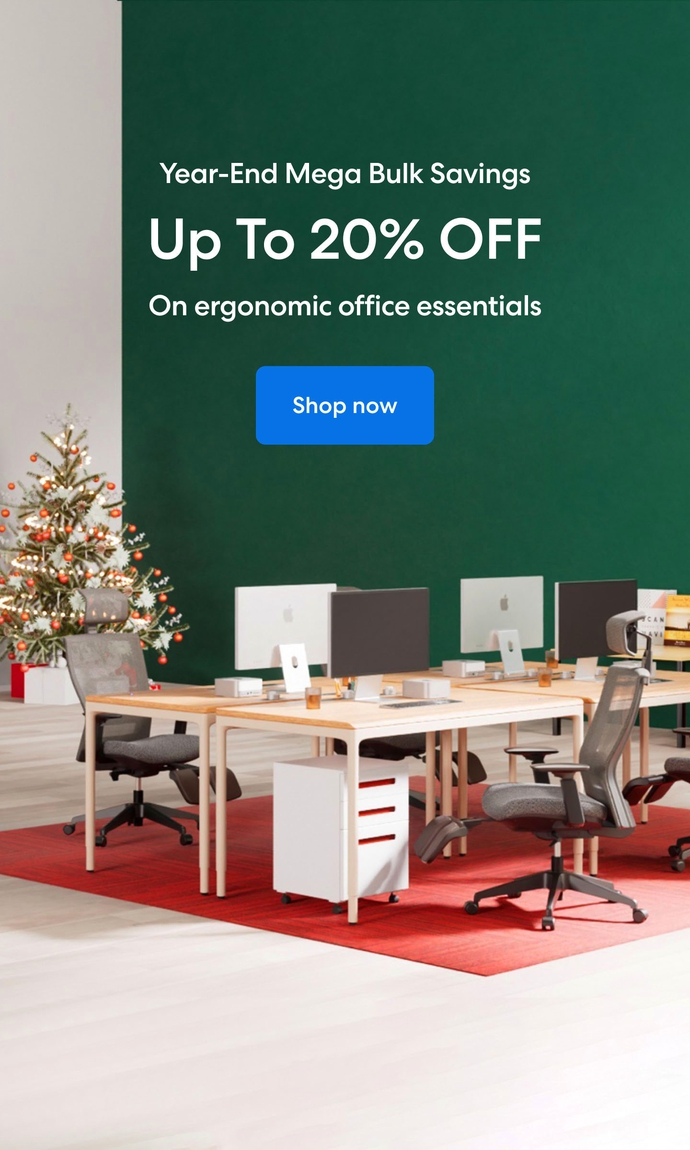 Subcribe newsletter and get $100 OFF.
Receive product updates, special offers, ergo tips, and inspiration form our team.