Office chairs are highly sought after for a series of reasons and features. For example, you find that having an office chair with a headrest is often seen as a win. Certainly, numerous stellar designs are made and shipped without the inclusion of a headrest, and this does not necessarily take away from the functionality that those chairs provide. 
However, those who are looking for a headrest often have specific reasons and requirements, and they are not willing to compromise on these. Perhaps it has something to do with the ability to lean back and relax after a long workday.  
This is particularly true if the chair can also recline. Headrests are not typically in a position that has them be functional during work sessions. They are arguably intended for when it is time to take a breather. 
Just as there are many options with no headrests, finding a desk chair with a headrest is a very simple task. With such a sea of options, how are you intended to find the best ergonomic chair that falls under this category? 
Well, the obvious recommendation here would be to browse a listing that covers top-quality options. If you haven't realized by now, that's exactly what you are about to do. The information below gives you a high-level overview of 20 of the top contenders on the ergonomic chair market that are bundled with a headrest. 
By the time you are finished, you should have a clear picture of what each ergonomic chair does well and what it needs to improve on. Using these insights and considering your unique needs, you should be able to easily choose something from the pack.
20 Best Office Chairs with Headrest In the Market
1. Autonomous ErgoChair Recline
Here's a superb reclining office chair that aims to bring together work and play in one convenient design. When it's time to work, the chair supports you so that you can get your tasks done to the best of your ability. When it's time to relax, you can recline comfortably and take a breather. 
Its upsides include its outstanding areas of adjustability such as its headrest and leg rest. Additionally, the foam seat of this ergonomic chair with headrest is incredibly supportive, and its weight capacity is quite respectable. On the downside, if you are over 250 pounds, you may want to opt for something that is a little on the stronger side. 
2. Autonomous ErgoChair Pro
Finally, you get to the best ergonomic chair money can buy if you want one with a headrest. The Autonomous ErgoChair Pro is the ultimate experience of comfort and productivity. It presents an interesting visual and is highly suitable for just about any office context. 
Its advantages include its use of earth-friendly materials, numerous points of adjustability, smooth reclaiming ability, high breathability, etc. On the downside, while the price of this ergonomic chair with headrest is much lower than comparable models, it may be slightly prohibitive, standing at just over the $500 mark. 
3. Yaheetech Executive Office Chair
Instead of opting for a separated headrest, you're getting a built-in one here that is highly optimized for the chair's high-back design. It uses a solid mix of brown and black, where the former is implemented in the seating pad and headrest, and the latter is implemented in the base, mesh back, and static armrests. 
On the upside, the ergonomic chair with a headrest is very easy to assemble and is known to be highly comfortable. Unfortunately, its weight capacity is not the best, and once you start to approach the 225-pound mark, things get a little iffy. 
4. Flash Furniture High Back Mesh Chair
Flash Furniture has produced a series of functional yet affordable designs, and this is another one. This desk chair with a headrest is well designed to easily fit into any office aesthetic, and the manufacturer aims to achieve immense comfort for those who may be on more of a budget. 
As far as pros go, the chair is unbelievably cheap. Additionally, you get flip-up armrests, a mesh back, lumbar support, and a headrest at this kind of price point. Unfortunately, the chair is cheaply made, meaning the materials used are not the most durable in the world. 
5. BestOffice PC Gaming Ergonomic Desk Chair
Gaming chairs are becoming increasingly popular in the office space, especially for people who game and work from the same station. This BestOffice design is a very standard-looking one, implementing black coloring throughout and taking inspiration from the usual bucket seat look of these kinds of chairs. 
On the upside, the headrest for office chairs uses a nice pillow design, and there is even a lumbar support pillow along with a couple of other ergonomic features. On the downside, this chair is quite small and best suited to teenagers. 
6. Ticova Ergonomic Office Chair
Ticova has the next ergonomic chair with a headrest on the list. At such a low price, it can support you through long work sessions by helping you maintain your posture. It's another black design featuring a mesh backrest. 
On the upside, the headrest is padded making for tremendous comfort, and the lumbar support and the armrests are adjustable. On the downside, the chair is of the cheaper variety, meaning durability is a concern. 
7. Gabrylly Ergonomic Mesh Office Chair
The Gabrylly Chair is best known for the wide range of motion that it offers, helping to prevent hunching. It features a mesh back with lumbar support and waterfall-type curved seating. 
Its pros include the presence of armrests and a mesh design that even extends to the headrest and seating pad. On the downside, This desk chair with a headrest is not very adjustable and more suited to a single body type. 
8. SIHOO Ergonomics Office Chair
This office chair with a headrest has a very modern design that still manages to not take attention away from the rest of your office. It's a black office chair with a metallic base, providing a very smooth contrast. 
On the upside, there are multiple points of adjustment, a fully ergonomic design, and a very high-quality backrest. On the downside, while the chair can recline, it doesn't do so very well.
 9. Xuer Ergonomic Office Chair
Not many modern office chairs conform to your body, but this office chair with a headrest does so very well. Though it looks like an office chair, you find that its main audience happens to be gamers. 
Advantages include an ergonomic chair headrest that can be adjusted for both angle and height, a three-directional armrest, mesh back, and seat height adjustments. Its biggest downside is the lack of adjustability in its lumbar support. 
10. NobleWell Office Ergonomic Chair
Tall people often struggle to find themselves an ergonomic chair, but the high-back design here makes this one highly suited to them. It's ergonomically designed, aiming to provide the greatest measure of comfort to the user. 
Upsides include its adjustability, breathability, comfort, durability, and easy assembly. On the downside, while it is a desk chair with a headrest, the said headrest is often too far back to be useful. 
11. Vari Task Chair with Headrest
You could say that Vari is a titan of the office furniture industry, and it does well here too. This office chair with a headrest is designed to maintain proper alignment and reduce muscle strain as you work. 
Its advantages included high levels of adjustable throughout, color availability, BIFMA certification, and a simple assembly process. On the downside, its grey finish, which is arguably the better-looking one, is more expensive for some reason. 
12. Hbada Ergonomic Office Desk Chair
This chair is designed to fit into the minimalist kind of workspace very easily. It's stylish, environmentally friendly, and pleasingly simple to look at. Even the headrest for the office chair is mounted in a unique but simple fashion. 
Advantages include easy assembly, breathable mesh back, a series of adjustability features, and a sleek design. On the downside, the tilt tension lock doesn't give the level of firmness that's desirable. 
13. GM Seating Ergonomic Leather Chair
You don't see a white leather ergonomic chair very often, but that's exactly what GM seating has put together here. It's unique both in color and design, and the best part is that the leather used for the back, headrest, and seating pad is genuine. 
Pros include the exceptional design, dedicated neck support, higher level of comfort, and availability in two other colors. On the downside, the leather is a bit thin, and the seat height adjustment is limited, so taller people cannot properly use it. 
14. SIDIZ T50
The headrest for this office chair is highly adjustable and flexible, making the design very attractive. Additionally, the rest of the chair is very stunning to look at and highly desirable for any office space. 
Upsides include a host of adjustability features, an ergonomic S-curve design, excellent build quality, and the focus that its forward tilt promotes. On the downside, the chair is not as firm as is desirable. 
15. Eurotech Ergohuman
No one can say that the Eurotech Ergohuman is not an incredibly uniquely designed chair. It's hard to not notice, but there is a purpose behind this seemingly strange design. 
On the advantageous side of the spectrum, there are eight points of adjustment, a series of colors to choose from, and high levels of ventilation. The downside includes its high price and unusable nature for those under 5 feet. 
16. X-chair X1 Task Chair
It's funny that this office chair with a headrest would be placed immediately after the Ergohuman, considering that the strange design here is not too far removed from that one. The unique look is justified by its high level of comfort and durability.
Its pros include its breathability, sturdy foundation, and ergonomic features. On the downside, the price may be a bit high for some. 
17. Flash Furniture High-back Mesh Swivel Executive Office Chair
Improving on the previous Flash Furniture design, this one kicks things up a notch without costing you a fortune. It's very comfortable and built to support you effectively during those long work sessions. 
Its pros include its low price, great build quality, performance, and adjustability. Unfortunately, the major con is that the adjustability does not include the lumbar support.
18. Ebern Designs Ergonomic Mesh Task Chair
You can tell that creating an accessible chair was very important to Ebern Designs with this one. Both height and weight ranges are incredibly broad here, and its limited adjustability features help this along. 
The pros of this office chair with a headrest include their large size, weight capacity, and breathability promoted by the mesh backrest. On the downside, there could be more points of adjustability than the ones present. 
19. Humanscale Freedom Office Chair
Unsurprisingly, Humanscale manages to make one of the best chairs on the office chair with a headrest list. It's high-end, nifty, and looks particularly fabulous. You can see the years of experience the manufacturer has pouring out into this design. 
Its advantages include its tremendous build quality, a slew of adjustability features, and the absorption capabilities of its seating pad. Additionally, it doesn't use the traditional complicated levers to achieve any of its functions. On the downside, the price is staggeringly high. 
20. Flexispot Ergonomic Chair
This office chair with a headrest is described as one that is very adept at relieving neck pain experienced by its users. Whether you want to sit straight up or kick back a little bit, you can do so in unbeatable levels of comfort by opting for this chair design from Flexispot.
On the advantageous side, it's ergonomically adjustable, and its double-sectioned backrest makes for a uniquely supportive seating experience. Surprisingly, it's also quite affordable. On the downside, while it does what it sets out to do well, there are a couple of notable missing points of adjustment.  
Final Remarks
Do you need an office chair with a headrest? If so, much of your considerations and concerns should have been taken care of when reading the information above. These are 20 of the top office chairs that you're going to be able to find in 2022 if you are interested in a headrest. 
As you can see, the options available come in various shapes, sizes, and they hail from a series of manufacturers. While they are all very strong designs, it's not hard to see which chairs stand head and shoulders above the rest. Now, all that's left is for you to invest in your health, and watch your body thank you.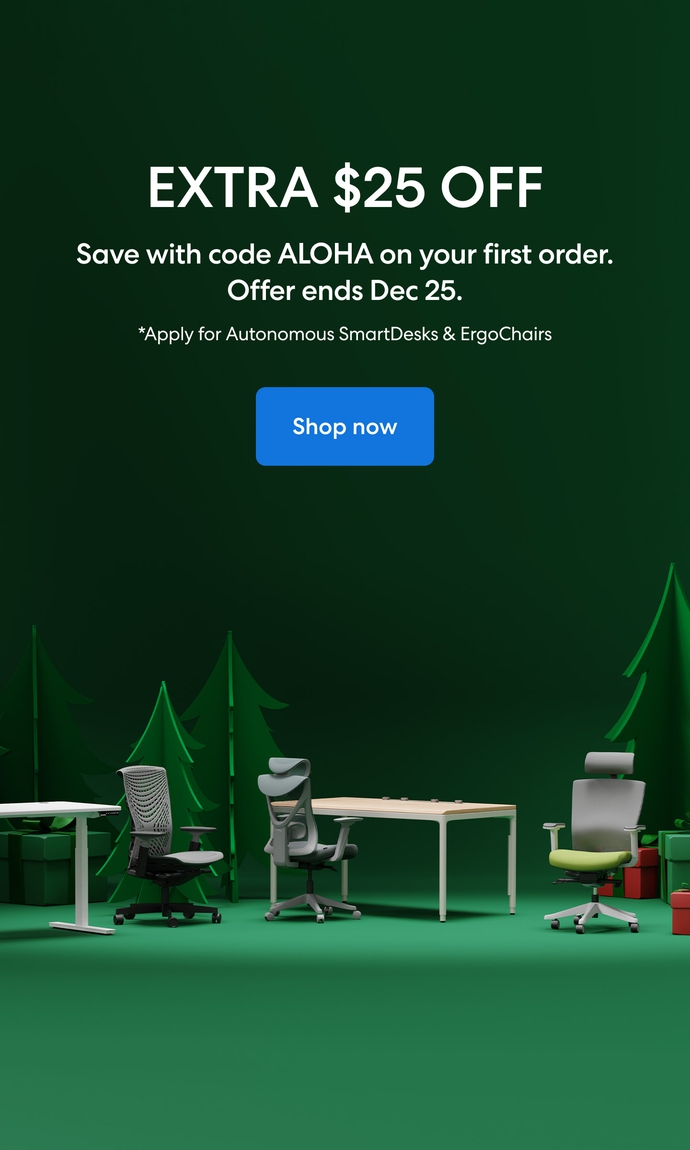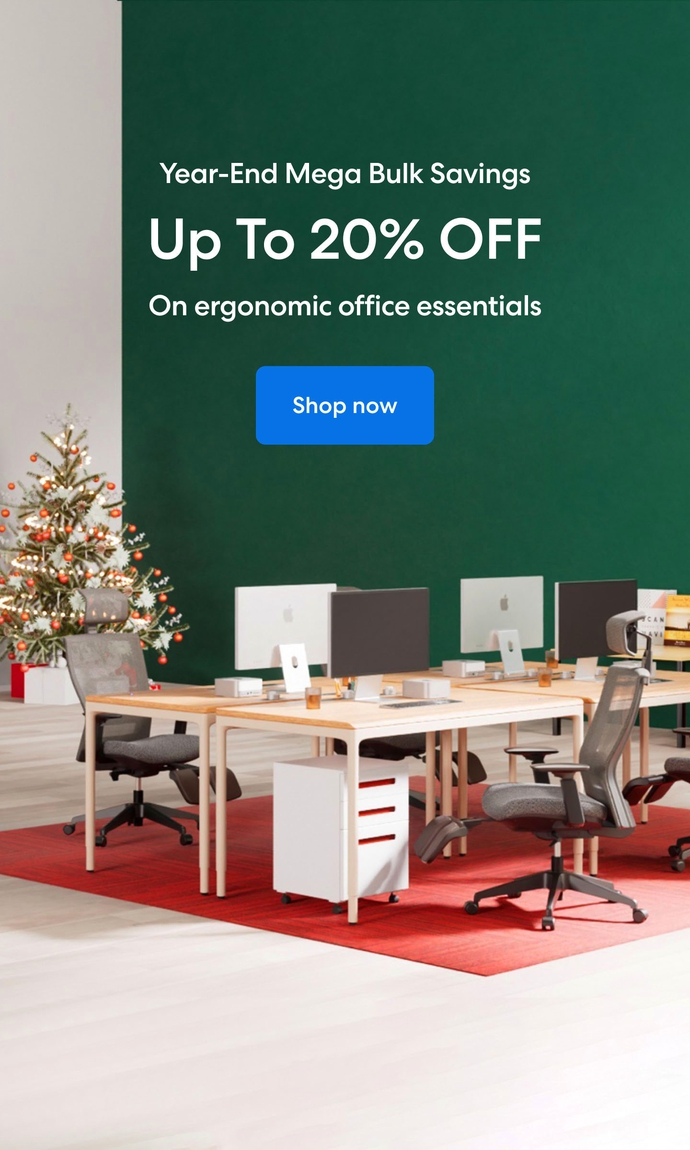 Subcribe newsletter and get $100 OFF.
Receive product updates, special offers, ergo tips, and inspiration form our team.