Taller people often struggle to find comfortable seating arrangements in the workplace. That is where a high back office chair can come in handy. Having extra support for tall individuals can make a world of difference. It gives them the ability to stretch back and supports correct seating posture. 
If you are in the market to buy an ergonomic chair, there are many options available. Choose your favorite ergonomic equipment to complement each other and free yourself from back pain. 
Office ergonomics is something that most people don't consider. That is a cause for concern because ergonomic ailments are the leading problem faced by office workers. 
You can be sure to find the best office chair for a tall person in this article today. Combine that with a tall standing desk, and you are going to have superior comfort and support. 
Let's get started with the review.
20 Best Seller High Back Office Chair of 2022
1.  Autonomous ErgoChair Plus
The ErgoChair Plus is for the professional who knows what they want. It offers fully adjustable lumbar support that stretches with you. Furthermore, the armrests can be lowered so that the chair can be neatly stored under a desk. 
These chairs pair well with a Smart Desk from Autonomous. Standing desks have become the new fad these days, and combining the two gives you ultimate ergonomic comfort. 
It sells for only $499, making this high back computer chair excellent value for money. This is one of the best high-back ergonomic chairs on this list and is worth every penny.
2.  Autonomous ErgoChair Pro
The ErgoChair Pro is an upgraded version of the Core. It has even more adjustability options for your ergonomic desires. This chair is based on movement and dynamically adjusts to your spine's curvature. 
It is a favorite of office workers in big firms such as Facebook and Google. Autonomous is a well-known brand that meticulously manufactures ergonomic equipment. 
With this high back office chair, you are going to receive a five-year warranty and a lifetime of ergonomic comfort. 
3. Autonomous ErgoChair Recline
This is the best ergonomic chair that is comfier than your couch. The entry-level ergonomic chair has all the adjustability features you can expect from a product manufactured by Autonomous. 
It can easily carry up to 250 lbs on its supportive, comfy foam seat. The adjustable leg rest and headrest options make this perfect for taller people. A reclining mesh back molds to the spine's natural curvature making your seating arrangement highly ergonomic.
When you purchase this reclining ergonomic office chair, you receive a one-year warranty and a lifetime of lumbar support.
4. Flash Furniture High Back Mesh Chair
This is another cheap high back office chair under $200 from Flash Furniture. Unfortunately, because of the low price, its build quality is not up to standard. It can give you some ergonomic support if you are taller but fails to deliver aesthetics. The mesh head and backrest are a nice touch for a budget option like this. 
The frame is reasonably stable even though it's made from flimsy materials. It is a good chair for a taller person on a budget looking for ergonomic support. 
5. Alera Elusion Chair
This high back office chair comes with a breathable full-back mesh that keeps you cool on those hot summer days. The waterfall edge seat offers more comfort customization while maintaining a healthy level of leg circulation. 
It has some limiting factors, such as cheap materials and a rather dull look. That doesn't mean this is not a great seat for someone looking for one of the more affordable ergonomic chairs. 
The Alera Elusion high back computer chair can keep you seated comfortably for hours. 
6. Branch Daily Chair
People looking for a high back office chair to elevate pain that won't break the bank need the Branch Daily. It is designed to keep your back supported while providing an elegant and clean look.  
Although the chair is lightweight, it doesn't feel cheap. That makes it a pleasure to sit in and look at. In terms of ergonomics, it is excellent to lean back in and has basic adjustability features. The reclining ergonomic office chair works perfectly with the firm, comfortable cushion. This high back computer chair suits a busy office worker that moves around a lot. 
7. Branch Furniture Ergonomic Chair
This is a higher-class chair from Branch that has arm adjustability and thick foam cushioning. The mesh back is designed to cradle your spinal region and support it fully. 
There are flexible options such as tilt and tilt tension to take care of your stretching needs.  
It has an airy back mesh and a sturdy, anodized aluminum base. The Branch Furniture Ergonomic Chair is ideal for anyone looking for solid back support. 
8. Branch Task Chair
The Branch Chair has a very breezy and wide back mesh that is ideal for tall people. It's a high-back computer chair with a host of adjustable features. The armrest can be adjusted side to side or up and down.  
Lumbar support is adjustable and can provide all-day comfort when working on a substantial project. This high back office chair sells for only $200, which means that it is not of the highest quality. The foam seat could be more comfortable. 
9. Ikea Markus Chair
The Markus Chair is the most body-minded offering from the Swedish company. It is built with both ergonomics and aesthetics in mind. Tall people love this chair because of its high mesh back and recline feature.  
Although Ikea has a reputation for having cheap designs, this is undoubtedly one of the more frugal models. 
10.  Sihoo Ergonomics Office Chair
The Sihoo is an ergonomic chair for less than $300. It comes with lower back support, adjustable headrest, variable armrests, and a spring lock tilt mechanism.  
That is an astounding number of adjustability options for a budget high back office chair. 
Its breezy mesh back is high enough to support your mid and upper back. The spring lock tilt mechanism allows you to lean back while taking a rest in the office. 
11. Fully Desk Chair
Trying to choose the right high back executive chair might prove challenging. You need to take height and weight into consideration when finding the perfect fit. Luckily the Fully Desk Chair supports up to 230 lbs and has a range of adjustable features. 
The chair sits on a sturdy aluminum base and has a firm butt cushion that is ultra-comfy. Each armrest can be adjusted outward (away from the sitter) or Inward (towards the sitter). 
It was explicitly designed with taller people in mind, so purchase this high-back ergonomic chair to support your lumbar region perfectly. 
12. HON Ignition 2.0
The HON Ignition 2.0 is perfect for more significant adults. It is made from black fabric and features adjustable lumbar support. 
This high back office chair doesn't win any awards for looks but is excellent value for money nonetheless. The airy back mesh keeps you cool throughout the warm workdays. A comfy foam cushion engulfs your butt and molds perfectly to it. 
You are going to love the dynamic lumbar support and adjustable armrest. The only downside of thi high back desk chair is the price which is a little over $300.  
13. Herman Miller Sayl
Herman Miller is a name synonymous with comfort. Its design is based on suspension bridges, much like the one in San Francisco. It has a ventilated Y-frame back that offers support and comfort.  
These are the best high back desk chairs for tall office workers. Its excellent design has earned the company many awards over the years. At $1000, it might not be suitable for someone on a budget, but it gives you the satisfaction you can expect from Herman Miller. 
14. Blu Dot Daily Task Chair
Great to be used by as many people as possible. The design of this high back executive chair is universal, and the chair comes in at a great price. It's styled in a retro look and contains some real ergonomic perks. 
Height adjustment is taken care of pneumatically, and it boasts a sturdy metal frame. Perfect for the individual who takes back support seriously. 
15. Knoll Regeneration
If you want to spoil yourself, this is the high back executive chair to buy. The back of the chair bends with your movement, so you never have to fight to get comfortable. It molds perfectly to your spine so that you never sacrifice support or structure.
The high back desk chair is made from elastomer, which gives its breathability and durability. It has won countless sustainability and design awards and comes with an incredible 12-year warranty. You would be hard-pressed to find a high-quality office chair anywhere else. 
16. Steel Case Gesture Chair
This is an upgraded version of the Series 1 that has a comfy seat and adjustable armrests. The Gesture high back task chair is exceptionally supportive and comfortable. You can find a host of adjustability options, much more than other chairs on the markets.  
Unfortunately, the price can scare off most office workers. The chair retails for $1000, which would make most people look the other way. 
However, when purchasing this chair, you are going to receive exceptional build quality. Materials used in its creations are superior, giving you years of service. 
17. Flex Mesh Task Chair
This seat is a great value-for-money chair featuring a breezy back mesh. The Flex Mesh, a high back task chair is perfect for taller people due to its large backrest. 
There is an adjustable, breathable headrest that can impressively support your neck and head while leaning back. The most notable feature is the adjustable armrests which can shift angles up-down and sideways. 
Overall it is the ideal balance between lumbar support systems and overly aggressive lumbar support systems.
18. Steel Case Series 1
The Series 1 is an ergo-friendly chair that is priced under $500. It is compact and simple with built-in intuitive adjustment features. There is a breathable back mesh that is supportive and flexible. The backrest technology is dubbed 3D Micro Knit, and it keeps you cool on those hot and humid days. 
Using this high back task chair can benefit people who suffer from back pain. The lumbar and spinal support is excellent for a tall person suffering from back pain. 
19. Humanscale Diffrient World Desk Chair
There are a few manufacturers out there that cater to people of different sizes. This tall office chair is excellent for short and tall people providing enough backrest to satisfy both. Its armrests can be lowered or lifted to slide perfectly under a desk.
A comfortable recline feature makes it great to lean back while taking a break. There is a bodyweight counterbalance that is used to keep things stable when leaning. What is great about this tall office chair is that it comes with a 10-year warranty. If you have a bit of extra cash to splurge, this might be a good investment for you. 
20.  All33 Back strong C1
The last tall office chair on this list is the Back strong C1. It is a high back executive office chair that is ideal for tall people. This one oozes quality and looks the part too. You are going to receive full lumbar support that is not adjustable but adaptable.  
In addition, the backrest moves with your back while still providing solid pelvic support. It has been seen on Shark Tank and was dubbed the chair to help users fix their posture. The tall office chair is priced at $800, so you would expect the quality to be slightly better. 
If you are looking to correct your sitting posture, this would be the best chair to purchase. 
Conclusion
Choosing a high-back office chair should be a simple task. Unfortunately, these days there are so many to choose from. All the seats on this list are from reliable manufacturers, so you can bet you are going to receive quality. 
The most preferred brand on the list is Autonomous. People love it for its excellent pricing structure and ultimate adjustability. Also, pairing these chairs with other ergonomic technology from the company is a great idea.  
Standing desks for tall people is one of the most fantastic products from the Autonomous factory. Adding the desk to your office space can help make your seating arrangement even more ergonomic. If you need to keep your wires tidy, adding a cable tray to your Smart Desk is going to be a wise move. 
There are many products to help you make your office more ergonomically safe. Be sure to check out the Autonomous range to see what other unique office items it has.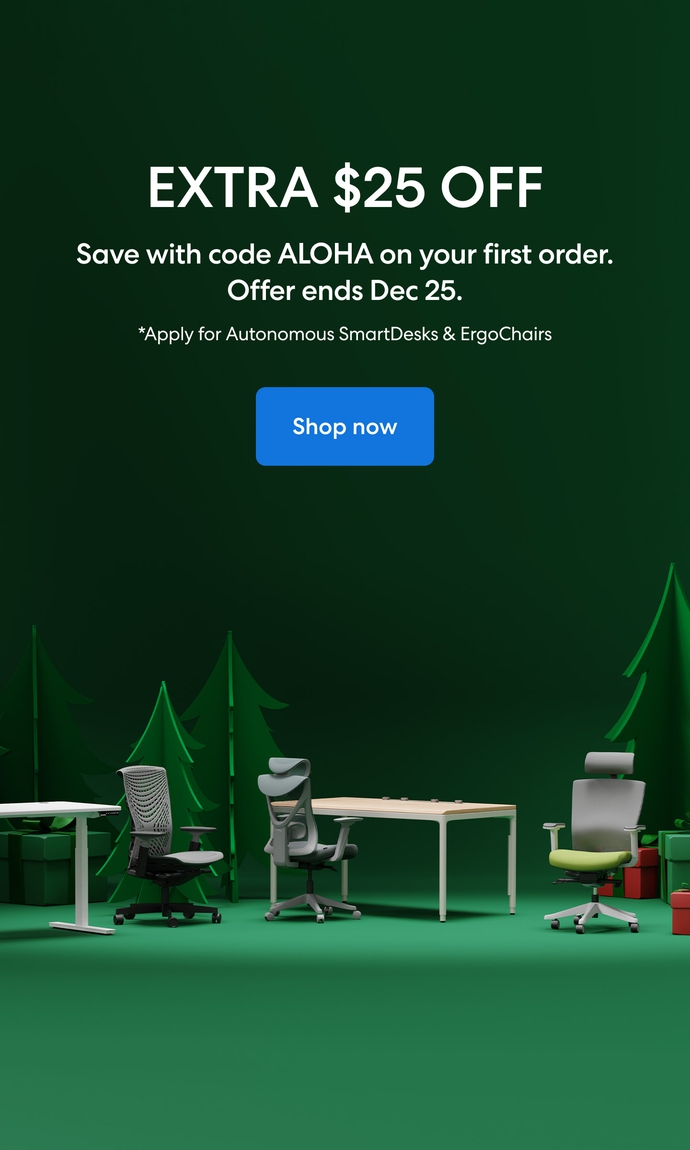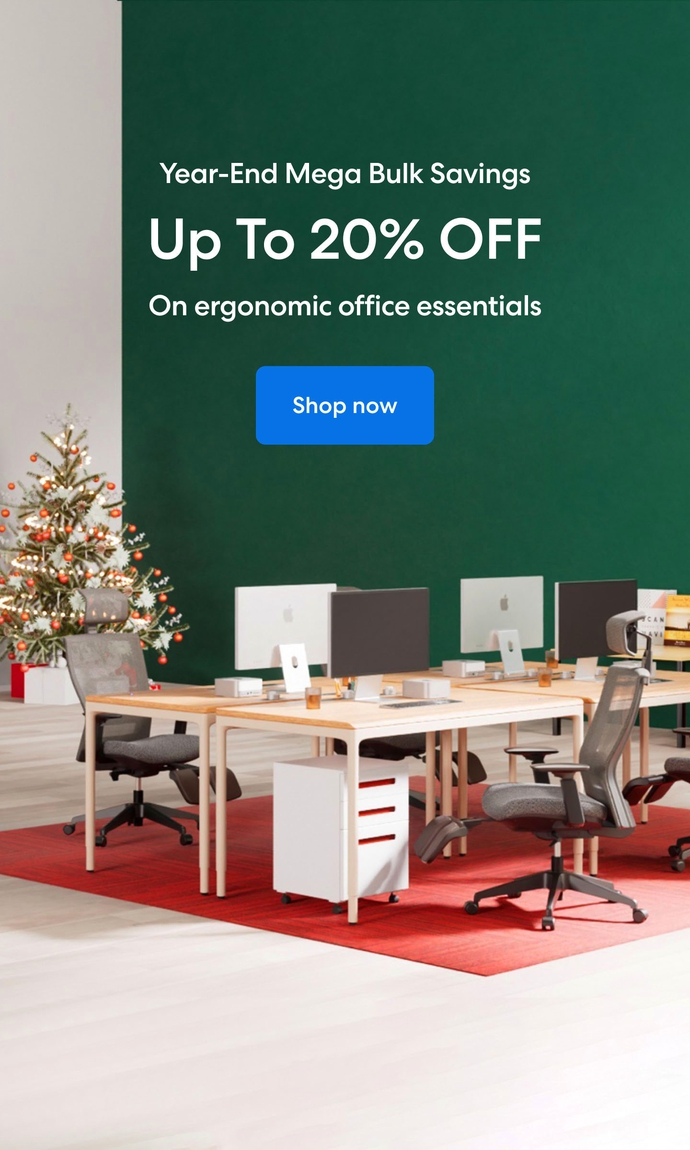 Subcribe newsletter and get $100 OFF.
Receive product updates, special offers, ergo tips, and inspiration form our team.