Smart Products
20 Best Video Doorbells & Installation Guide for Your Home

Autonomous
|
Sep 13, 2022
911 Views
Doorbells have evolved over the years just as other smart home appliances. They now enable users to interact with their visitors before letting them in.  
Over time, manufacturers have also added video and motion detection features to turn them into the best home wireless security systems.  
Today, you can monitor your front door and answer it from anywhere in the world. 
This article will explore some of the best video doorbells currently available. 
The Best Video Doorbells on The Market
1. Cameron AMZ30DB Wi-fi Video Doorbell Camera
Cameron's video doorbell allows you to remotely monitor your house using your mobile device. You can answer your door anywhere you are. This is smart home security.
The Cameron AMZ30DB Wi-fi Video Doorbell Camera records 1080 HD videos and saves them on a microSD card. You don't have to pay monthly subscription fees to access your files. 
2. ALC Doorbell Camera
Your ALC video doorbell helps you to keep an eye on your front door wherever you are from your phone. The camera takes sharp 1080 HD videos that enable you to identify anyone approaching your door.
Get this smart home security device for protection. 
3. Blink Video Doorbell
Blink's video doorbell has a long battery life, includes privacy settings, provides custom alerts, etc. You can answer your door from your mobile device wherever you are.  
The device takes 1080 HD videos in the daytime and infrared videos at night. It has a full-duplex sound system that enables two-way audio communication. This is compatible with Alexa. 
4. Arlo Essential Wired Video Doorbell
This is another best video doorbell you should get. You get clear video footage when you use the Arlo essential video doorbell. Its camera is designed to adjust to low light or very bright conditions.  
The device has a 180-degree view that shows people at your door from head to toe. This is also convenient for checking if you have a package on the floor.  
It comes with a chime or siren that triggers manually or automatically per your settings.  
5. Ring Video Doorbell Elite
Speak to visitors at your door through the Ring camera doorbell.  
It is compatible with Alexa and can be set to send alerts when motion is detected at a specific time.  
The Ring Protect Plan is sold separately and enables you to record and review videos from your front door for up to 180 days. It captures 1080 HD videos and has infrared night vision. 
Some consider this best video doorbell the best ring doorbell on the market.
6. Wyze Wireless Video Doorbell Pro
The Wyze video doorbell uses a 1440 x1440 sensor to capture videos. This makes it 33% clearer than most HD cameras, especially that of the wireless ring doorbell. 
You can install it in under 30 seconds since it doesn't require wires or screws. It has six months of battery life, so you have to charge it less frequently.  
Use the device to capture videos when people are detected at your front door, and store them in your cloud for 14 days.  
7. XTU 2K FHD Door Bell Ringer
With a 2K resolution, videos are captured in sharp detail. Its color night vision and low light capacity offer excellent visibility at night.  
You can store recordings in the cloud or with 128 GB microSD storage.  
The XTU 2K FHD doorbell has motion detection and supports two-way talk. 
8. Google Nest Doorbell (Wired)
Google's Nest ring camera doorbell allows you to talk with anyone at your door from your mobile device. It enables you to use a pre-recorded message if you are not around or can't answer the door.  
This best ring doorbell captures HDR video, has night vision, and can detect humans. You can check in and check out the video recordings wherever you are. 
9. Maximus Answer DualCam
The Maximus Answer DualCam uses two cameras to help you get a full view of your front door. It can help you see when a package is delivered, has a full-duplex audio system, and is easy to install. 
10. Ring Video Doorbell 4
Ring's Video Doorbell 4 is an upgrade on earlier versions. It records 1080 HD videos and has better battery life and video previews. You can customize privacy zones with motion detection.  
Receive notifications when anyone rings your bell or triggers the motion sensors. The optional Ring Protection Plan allows you to save and share videos. 
11. Eufy Security Video Doorbell
This ring camera doorbell uses 2K HDR surveillance to identify every visitor at your door. Videos are sharp, whether it is night or day. 
It has a three-second video preview that enables you to check out when there were visitors and what they were doing. A delivery guard feature notifies you whenever a package arrives at your door.  
Eufy's security video doorbell has a dual camera setup that covers all blindspots. 
12.  Kamep Wireless Wifi Video Doorbell
The Kamep wireless video doorbell has a four to six months rechargeable battery and doesn't require frequent charging.  
You can set it up in less than five minutes with a mount, screws, and wall anchors that come with the device.  
It has a 166-degree wide-angle camera lens that can detect humans within a 120-degree range.  
13.  Video Doorbell WiFi - iDOO
IDOO's ring camera doorbell helps you to remotely see and talk to visitors at your front door.  
The camera records high-definition videos and shows you every detail regardless of the light conditions.  
You can adjust the sensitivity of the motion detector and activate push notifications. It has a powerful infrared sensor that enables high-quality night vision.  
Five people can simultaneously connect to the camera, allowing different members of your family to monitor the front door. The video doorbell is robust and can withstand any weather. 
14.  Amcrest 1080 HD Video Doorbell Camera Pro
This video doorbell has a PIR motion sensor that sends you an email or pushes a notification when it detects movement in front of your door. It also instantly records the footage, accessible from the Amcrest app on your smartphone.  
At night, the built-in night vision allows you to see more than 15 feet away from your door.  
By buying this device, you receive a full year's warranty in the United States and lifetime support from the brand. 
15.  ZUMIMALL WiFi Video Doorbell Camera
The ZUMIMALL Wifi doorbell camera captures excellent 2K FHD videos, includes motion detection, and has stunning night vision. You can store recorded videos in the cloud or on microSD cards up to 128 GB in size.  
This wireless ring doorbell has a two-way talk feature and can be installed in less than five minutes. 
16.  Logitech Circle View Doorbell
This is one of the few video doorbells compatible with the Apple HomeKit user. It records excellent 1080 HD videos that it stores on the cloud.  
The wireless ring doorbell is slim and attractive. 
17.  Towsen Video Doorbell Camera
An infrared motion sensor enables the Towsen video doorbell to detect when people approach your door and send you an alert. It records a video for twenty seconds and stores it in the cloud for later review. You also get a real-time feed of the situation on your mobile device.  
The wireless ring doorbell has a 1080p HD camera with an IR LED that automatically brightens the view area in the dark. 
18.  Lorex Smart 2K QHD Wired Video Doorbell
This best ring doorbell helps you check out who is at your door, say hello to visitors with the nightlight, answer your door from anywhere, and pre-record a message for visitors remotely.  
It has a motion detector that sends you a notification when anyone enters its sensory range. 
19.  Netatmo Smart Video Doorbell
You pay no monthly subscription to access your video footage from this device.  
The video doorbell records in portrait mode so you can view your visitor completely. No one can hide something harmful from the camera's view this way.  
It can send a live recording to your mobile device and has excellent night vision. 
20.  Ezviz DB1
This is the last best video doorbell in the list. Installing the Ezviz DB1 provides a PIR motion detector that can alert you when anyone approaches your front door.  
You don't have to pay any subscription fee to access your videos stored on a 128 GB micro-SD card.  
The device works with a mechanical or digital chime compatible with Alexa. 
How to Choose the Best Video Doorbell
Here are a few factors to consider when you want to buy a video doorbell that gives you value for money: 
Privacy
Often, many video doorbell systems are programmed to not share recordings with law enforcement without a court order.  
However, brands such as Ring and Nest include policies that inform users that they would do this without their consent if they believe the incident is time-sensitive.  
Several other video doorbell options will require your consent. 
Battery or Wired
Video doorbells are either powered by batteries or wired. It is most convenient to use a wired one when replacing a traditional doorbell. The wiring already exists, so your electrician only has to connect it to the device to power it.  
A battery-powered video doorbell is best without wiring. It is cheaper and easier to install compared to creating new electric lines at home.  
Do not forget to recharge the device occasionally to ensure it works properly.  
Companies such as Ring have replaceable batteries, while others include solar panels for charging. 
Doorbell Position
Where the video doorbell system will be placed should influence the type you buy.  
Ultimately, your doorbell should be high enough for a good field of view but not too high so that the buttons are out of reach for short people. 
Field of View
Depending on what you want to see, you can go for a video doorbell with a narrow or broad view. The former zooms in on the person at your door while the latter captures everything in your doorway. There are also options for a portrait or landscape view.  
Video Resolution
It is better not to have a video doorbell rather than buy one with blurry recordings. The sharpness of the streams is directly proportional to the resolution.  
Always buy a device that has a minimum resolution of 1080p. Frame rate is a secondary feature to check but keep in mind that the higher it is, the sharper the videos will be. 
Object Detection
Video doorbells have evolved. Some of them can now detect if there is someone or something at your door and notify you accordingly. This feature helps to identify criminals who might be casing your house or when a package you are waiting for arrives. 
Audio
Check whether your video doorbell has audio. This will determine whether you can talk to a person at your door or not.  
Initially, video doorbells used a half-duplex audio system. In these devices, only one person could speak at a time.  
However, newer video doorbells have full-duplex audio that enables you to converse with anyone at your door. 
Night mode
You don't just want to capture video from your front door in the morning. Knowing who is at your door before opening it is vital for safety at late hours.  
How well your video doorbell captures night video is critical when choosing one.  
Some devices use LEDs to light up their surroundings for sharper videos at night. Others also use infrared to capture monochrome videos. 
How to Install a Video Doorbell

Never try to install a wired video doorbell yourself without experience. Electricity is dangerous. If you don't get electrocuted, you might create some connections that will start a fire. This is why you should leave this installation to a professional electrician. 
You can install the battery-powered devices yourself since there isn't much risk involved. The following steps should guide you to properly set up your video doorbell: 
Step 1:
Ensure that you charge the doorbell's battery before you start the installation. 
Step 2:
Video doorbells usually have mounting brackets that you fix first before the device itself. First, fix this where you want the doorbell to be, and then attach the device with security screws at the bottom. These come with the video doorbell. 
They make it difficult for thieves who want to steal the device to take it off the wall. 
Step 3:
Download the doorbell app on any computer or mobile device.  
Create an account and connect your doorbell to your home Wifi network through the app.  
You might require an extender to boost your Wifi signal for the doorbell. Some brands offer buyers extenders that also behave as chimes for the doorbell. 
Step 4:
After connecting our doorbell to the app, customize the settings for object detection, the length of videos to record, notifications, etc. This is the time to optimize the device to your needs.  
It is advisable to also activate privacy settings such as two factor authentication and biometric logins. You don't want people to gain access to your doorbell without your express permission. 
Some video doorbells add a plug-in chime as a bonus. Apart from the notification to your app, the chime can help others in the house know if someone is at the door. The chime can be customized to the tunes of the season. 
Conclusion
All the products reviewed are essential security additions to your home. Find the best video doorbell system and take your and your family's safety up to another level.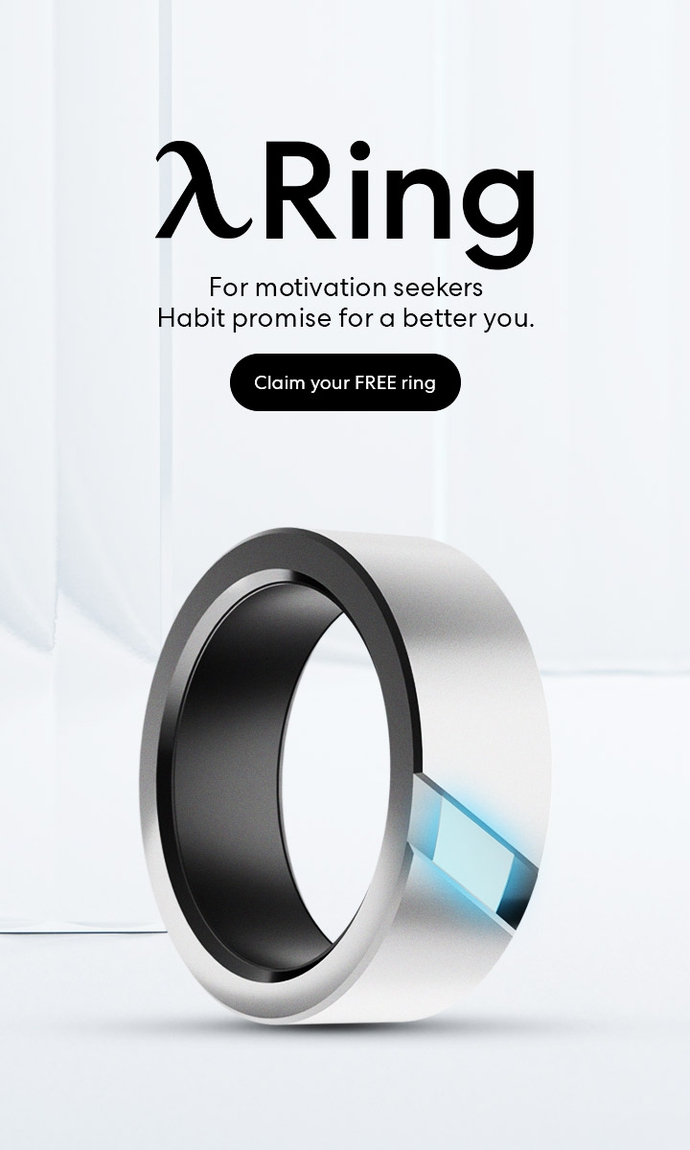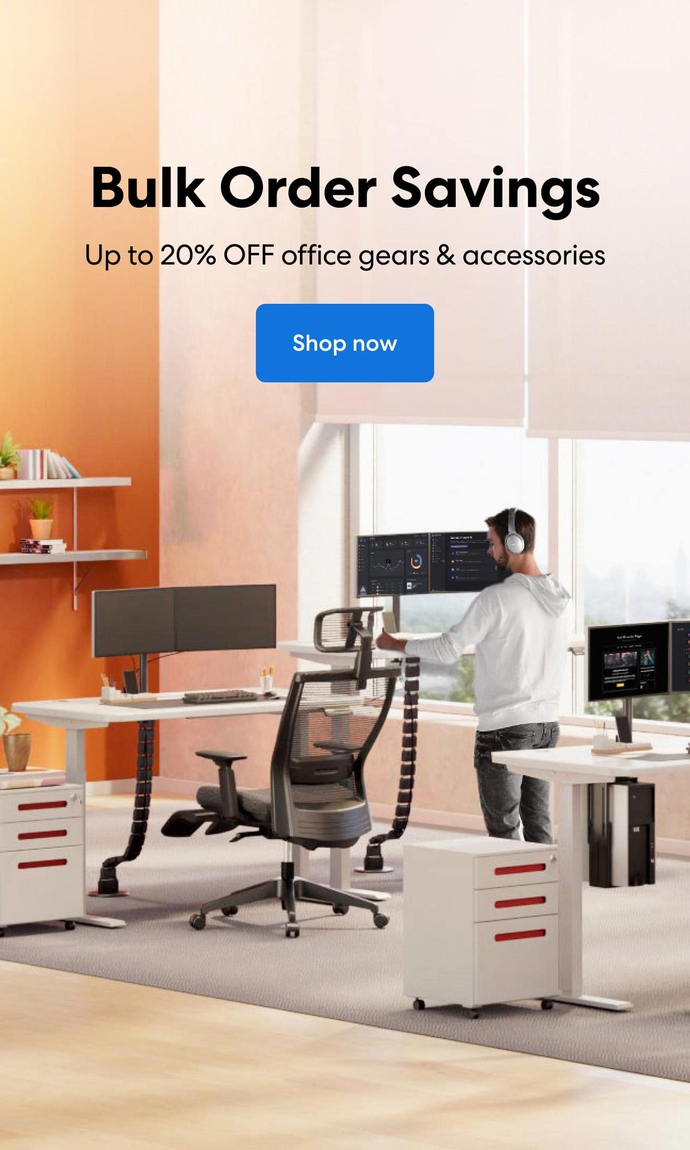 Subcribe newsletter and get $100 OFF.
Receive product updates, special offers, ergo tips, and inspiration form our team.