Whether you have an important position in a firm or are a full-time trainee, spending many hours sitting can be uncomfortable and unpleasant. Therefore, you should invest in a big and tall chair. 
Are you a tall or big person, or maybe both? If so, you probably know how much pain and discomfort a chair can cause if it doesn't fit you well. Fortunately, there are several heavy-duty but convenient options you can find to make your workday easier. 
You don't have to stick with a small seat! Instead, check out this list and find the best big and tall office chair! However, there are some aspects that we must consider first. 
What Features Matter the Most in Big and Tall Chairs?
If you're looking for a sturdy chair, the first thing you'll want to know is its weight rating. The market has an ocean of examples, but you must choose one suitable for anyone. 
The weight capacity for the best big & tall office chair is between 300 and 500 lbs. However, not all designs are comfortable or allow you to sit for long periods without harming your health. Therefore, you should look for one with the following features: 
Seat Height Adjustment
Do you want to be at a height that allows you to maintain good posture and bend your knees or elbows at 90 degrees? If so, you should look for a chair with seat adjustment. 
With this feature, you can adjust your large office chair's height to find a healthy and comfortable position when sitting in front of your desk. 
Seat Depth and Angle Adjustment
If people of different heights are going to use the same chair, you should choose one with adjustable seat depth. These designs allow users to better accommodate their upper leg's length to keep the seat's edge just behind the knee, preventing discomfort when sitting. 
An oversized office chair with seat angle adjustment can also help you maintain proper posture, relieve tension in your back, and even improve blood flow to your lower body. 
Height and Back Angle Adjustment
When the chair back and lumbar support are properly adjusted, you can sit comfortably and maintain a healthier lower back or neck positions. 
Additionally, adjusting the large office chair's back angle provides better lumbar support, meaning you can rest on your back comfortably every time you sit down. 
Other Features to Keep in Mind
Besides weight capacity and seat or back adjustments, a good chair has a tilt lock for added security and tension control to customize its tilt resistance. 
However, remember that finding the best big & tall office chair is up to you! Make a list of the features you need and look for the perfect design to feel comfortable and healthy while working. 
20 Best Big and Tall Chairs for Different Budgets
Don't know where to start? Here's a list of the best big and tall office chairs. Check it out and find out which one is the best for you. 
1. ErgoChair Plus by Autonomous
Let's start with the best one! The ErgoChair Plus is Autonomous' most dynamic chair. Inspired by movement, it's engineered for restless people who tend to move from one place to another. 
The brand understands that each person is different. Therefore, it has created a big and tall chair with a dynamic backrest and adaptive spinal support that adapts to the user's body to relieve tension in the lumbar region and provide greater comfort. Additionally, the ErgoChair Plus allows people to adjust the tension in 11 easily lockable positions.
This chair has been manufactured with high-quality materials. If you choose this option, you no longer have to worry about sweat! It's made from thermoplastic elastomer strands, materials 10 times more durable, and breathable than traditional fabrics. 
Are you a tall and big person? The ErgoChair Plus is for you, as it has a weight capacity of 300 lbs.
2. Logicfox Ergonomic Office Chair: Saddle-shaped Mesh Seat
In addition to a modern and elegant appearance, this chair has an ergonomic seat suitable for your hips and thighs. Thus, in other words, you can spend hours sitting there without feeling exhausted or suffering from pressure in your lower back or legs. Logicfox Ergonomic Office Chair is made of highly elastic mesh material and adopts grid weaving technology, so it's skin-friendly and more breathable. 
This chair also offers maximum strength and a weight capacity of up to 330 lbs. Recline comfortably without fear of falling, as its backrest frame is solid and has a rear tilt with elastic adjustment.
If you are looking for a design with a 3D adjustable headrest and armrests, this product is the best big & tall office chair you can find!
3. Autonomous ErgoChair Pro
Are you tired of using rigid chairs that hurt your back? With the Autonomous ErgoChair Pro, you no longer have to sacrifice comfort! 
This chair has been designed to increase mobility and guarantee users' well-being. It features adjustable tension and a 22° of recline to help you feel relaxed and eliminate pain when seated.
Autonomous ErgoChair Pro supports up to 300 lbs. and has been rigorously tested for a wide range of weights and sizes. Do you think it could be the best big & tall chair for you? It's available at a good price!
4. ErgoChair Recline by Autonomous
Another contender for the title of best big & tall office chair is the ErgoChair Recline by Autonomous. 
Do you spend many hours sitting in the office? Don't worry! With this chair, you can have your work done without discomfort and lean back to relax whenever necessary. 
This chair is beautiful and has an elegant appearance, but its biggest highlights are its features. The Autonomous ErgoChair Recline promises built-in comfort from head to toe, with subtly arched adjustable lumbar support to fit the body's natural curvature.
It also has an adjustable headrest and extendable leg rest to keep your spine healthy or let you stretch out when you start to feel the pressure of a long day.
Responding to body weight, the chair offers an effortless 18° of recline and allows users to move freely without putting pressure on their back, neck, shoulders or arms.
5. Logicfox Ergonomic Office Chair: Double Lumbar Support
This chair has an elegant and beautiful design that will catch all eyes! If you want to give an elegant touch to your office, it's definitely the best option for you. 
The Logicfox Ergonomic Office Chair: Double Lumbar Support features an adaptive 2D lumbar support and adjusts perfectly to the body's silhouette, intelligently accommodating the waist and lower back to eliminate pain. Moreover, it provides multiple lockable positions and up to seat tilt range.
Don't worry about the weight! It has a maximum weight capacity of 330 lbs. and is 100% safe. If you have any problems, the brand offers a 3-year warranty.
6. KERDOM Office Chair: Adjustable Armrests & Headrest
Finally, there's this office chair by KERDOM. It has a human-oriented design and structure to guarantee comfort and well-being even after prolonged work sessions. 
Moreover, it features a pneumatic seat height adjustment, tilt lock function, and 360 degree swivel.
Do you like stiff chairs? Nobody does! This product has a seat filled with high-density sponges that are not easily deformed and guarantee prolonged comfort.  
7. Ergonomic Office Chair by Duramont
As it promotes air circulation and is made from breathable materials that feel soft to the touch, this chair is a good choice for those who don't like to sweat. 
Duramont's ergonomic chair features multiple adjustments to help you find the ideal posture and supports up to 330 lbs. However, its recline is limited, and its armrests are not that comfortable.
8. Office Chair by Samofu
Do you think it is hard to find a large office chair suited for big and tall people? Then, Samofu's products may be for you. 
This chair's design focuses on pressure distribution and offers several positions to help you stay comfortable all day. Moreover, its back adjusts in four different ways to suit any height, and its structure fits the human body's natural curve. 
9. Big and Tall Chair "Gesture" by Steelcase
Are you worried about your chair's resistance? In that case, you should check the Steelcase Gesture. Although its price is a bit high, this design is made with quality materials and first-class features. 
If you can afford the investment, this large office chair offers 400-lbs weight support, multiple adjustment options, and a four-position recline line. 
10. Ergonomic Executive Chair by BOLISS
Although its design is common and does not have a headrest, this practical big and tall chair supports up to 400 lbs. and helps big people feel comfortable even if they spend 24 hours sitting. 
The chair is simple but available at an affordable price and has a padded seat for added comfort. Plus, it is made of breathable material. In other words, it prevents your back from sweating. 
11. Flash Furniture Big & Tall Office Chair
This office chair by Flash Furniture has a modern design and offers a wide variety of features worth checking out, including adjustable lumbar support and a 4" thick foam seat. 
It supports up to 500 lbs. of weight. However, the product has received mixed reviews. Many users say the chair does not offer an above-average seating experience despite being designed for a larger person. 
12. Big and Tall Office Chair by AmazonBasics
Whether you want to save a little or are on a budget, this big and tall chair by AmazonBasics may be your best choice. 
Although its design follows the common high-back executive style, this full-featured chair includes a lumbar adjustment mechanism for ideal back support. However, it doesn't have adjustable arms, and the seat can only move up and down. 
13. La-Z-Boy Delano Big & Tall Executive Office Chair
This chair has a classic and slightly vintage design but is ideal for heavy duty executive style work and has a high back. 
The La-Z-Boy Delano large office chair offers a thick seat base and a great weight capacity, supporting up to 400 pounds. However, it is not the best choice for those looking for modern furniture. 
14. Serta Big and Tall Executive Office Chair with Wood Accents
The oversized office chair made by Serta is similar to the previous design in that it has a vintage style. The product is in this list because it supports up to 350 lbs. 
Serta's office chair also comes with an adjustable lumbar mechanism and deep ergonomic cushioning to ensure a first-class, comfortable seating experience. Its seat also has locking options, which are very popular features among more modern designs. 
15. Ergonomic Office Chair by XUER
Another excellent option for those looking for a big and tall chair is this product made by XUER. This is another best office chair for tall people.  Do you want to complete your daily tasks without feeling tired and sore? Its W-shaped seat is made for you! 
The chair has a waterfall structure to reduce pressure on the spine when sitting at a desk and several adjustments to customize your experience. 
16. Ergonomic Office Chair by SIHOO
Another oversized chair worth considering has been made by SIHOO. Suited for big and tall people, it can support up to 330 lbs. and has a waterfall design that relieves pressure on the legs. 
SIHOO's tall office chair offers five different settings to help people find the most comfortable position while working, including seat, headrest, and back customizations. 
17. Big & Tall Chair by VON RACER
You can also have a gamer chair in your workspace! If you like that style, the VON RACER big and tall office chair is a good option. It supports up to 330 lbs. and offers all the ergonomic features of gaming designs on the market. 
18. Ergonomic Office Chair by Zuerst
Are you still looking for a chair with great weight capacity? If so, you should consider this product made by Zuerst. 
It supports up to 330 pounds in weight and has five major supporting points: back, shoulders, hips, head and hands. However, its assembly process can be overwhelming! 
19. SPACE Seating Big and Tall chair
The brand is known for manufacturing professional chairs at affordable prices, and this design is no exception. It has a maximum capacity of 400 lbs. and comes with an adjustable lumbar support for long periods of sitting. However, it looks simple and needs more ergonomic accessories. 
20. Wave Mesh Big and Tall Office Chair by HON
HON Wave Mesh has designed an excellent large office chair that guarantees comfort and durability. It is ideal for tall and big people, as it supports up to 450 pounds in weight. 
Plus, this big and tall chair features adjustable armrests and recliner, pneumatic height adjustment, and a customizable lower backrest for maximum convenience. 
This chair also features a five-star resin base and durable casters, meaning you can sit back and relax because you'll always be safe.

Final Thoughts
The best big & tall office chair is waiting for you! Remember that you must consider your needs and budget before choosing a good option. 
What are you looking for in an office seat? Once you answer that question, you will be able to know which is the tall and big office chair that you should buy.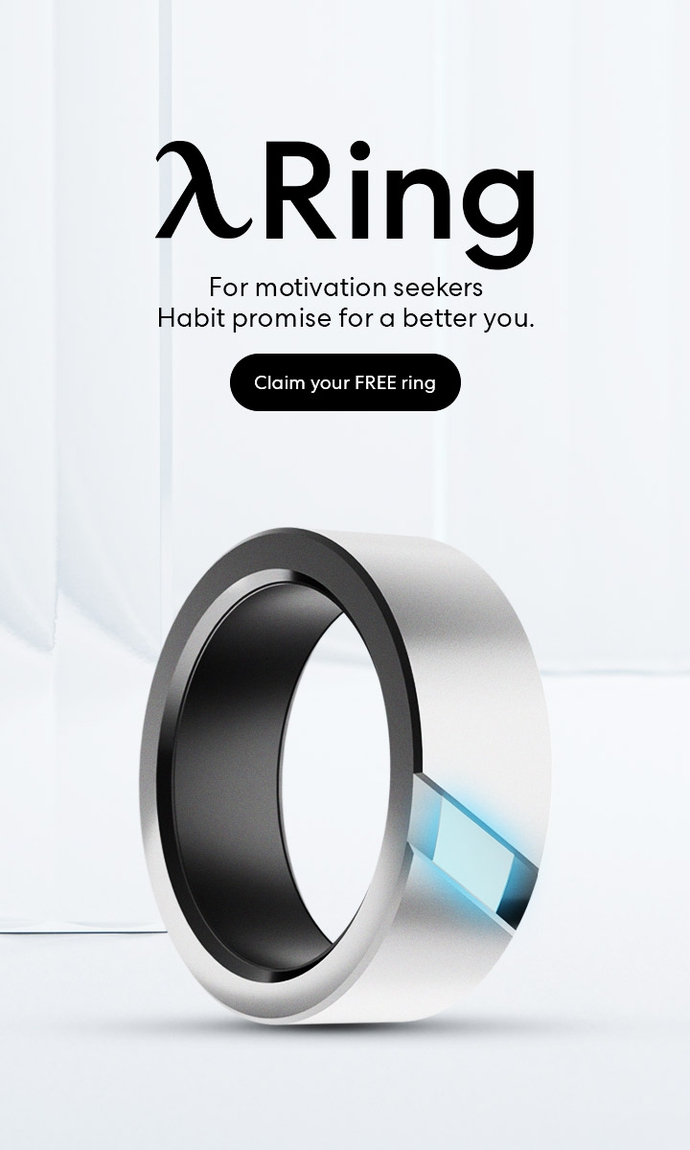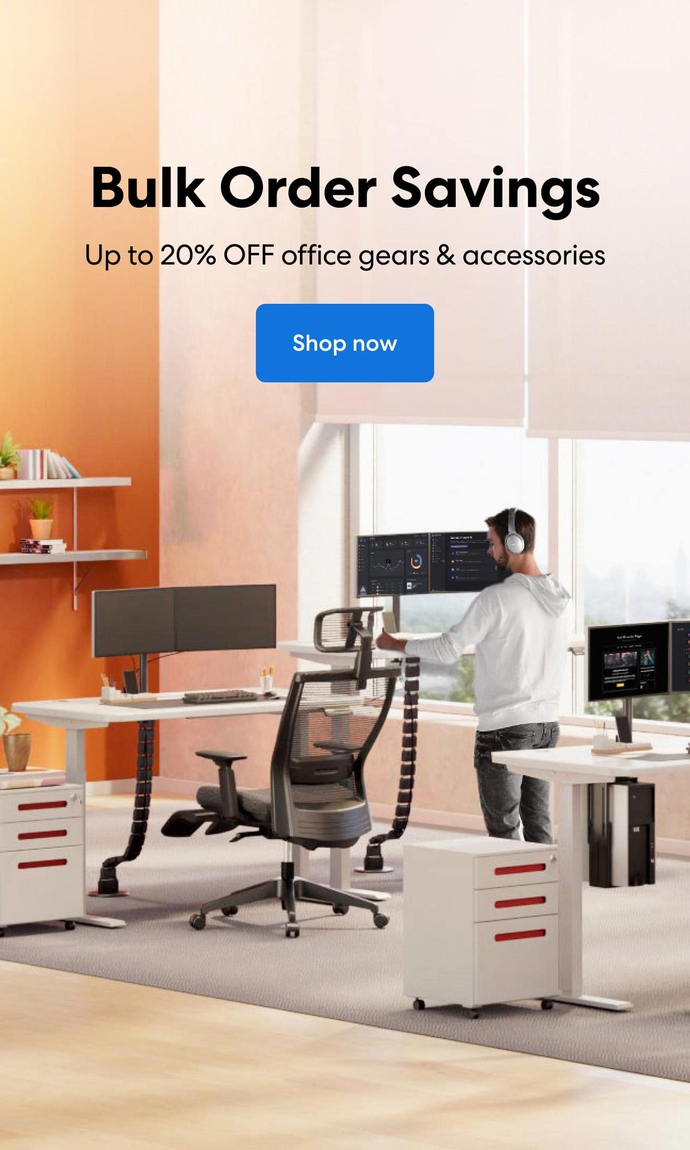 Subcribe newsletter and get $100 OFF.
Receive product updates, special offers, ergo tips, and inspiration form our team.