Computer desks come in various styles, sizes, and shapes, but L-shaped ones have always been a wise option. These desks provide additional workspace and comfort, allowing you to maximize the corner space in your office. 
Many include extra features that can help your setups, such as built-in storage or reversible orientation. People also use these desks in home offices, gaming areas, or even creative rooms.
However, due to their popularity, there are a plethora of L-shaped office desks to pick from, so consider the specific requirements when you compare your selections. Here are several benefits an L-shaped standing desk can offer and our recommendations for the finest computer tables. 
The Best 20 Black L-shaped Desks
We researched famous models at every price level to identify the finest modern L-shaped desk for any home office, analyzed dozens of customer evaluations, and rated each product based on dimensions, materials, and functionality. 
Furthermore, we prioritized solutions made of high-quality materials that received consistently great feedback, intending to provide a wide range of options for any budget and style. 
1. Autonomous SmartDesk Corner
When this combat station is ready, you'll notice and recognize the difference that it effortlessly lifts 400 pounds on its sturdy steel legs. Many standing desks on the market use one motor, but this model has three. 
You can use the interactive keypad to save your ideal placement. Whether on a balance board, seated on a stool, reclining back on the chair, or standing next to your computer, it takes a single touch to slide into place seamlessly. 
Top dimension
Full: 77"L x 64"W x 1"H
Large Top: 77"L x 29"W x 1"H
Small Top: 29"L x 35"W x 1"H
Frame dimension
27.5"W x 42" - 71"L
Height range
With top: 29.4" - 48"
Without top: 28.4" - 47"
Materials
Top: Warp-proof MDF wood
Frame: SPCC steel
Colors
Top: White, Black
Frame: White, Black
Weight capacity
400 lbs
Warranty
5 years for frame
1 year for top
2. EUREKA ERGONOMIC L-shaped Desk with Carbon Fiber Desktop
This Eureka gaming workstation is a large 60"W x 43"D L-shape carbon fiber desk with ample surface area for gaming displays, a keyboard, and other equipment. The desk height is 30 inches, and the gaming workstation's L-shaped form effectively utilizes corner space while providing plenty of room for relaxation and storage. 
The Eureka L60 Computer Desk includes two cable grommets and a built-in power strip organizer with armor style, allowing you to control that massive mess of cables when working or gaming. 
| | |
| --- | --- |
| Dimension | 61.06"L x 43.85"W x 30.07"H |
| Materials | P2 MDF, steel, ABS |
| Colors | Black |
| Weight capacity | 500 lbs |
| Included | Mouse pad |
| Warranty | 5 years |
3. EUREKA Standing Desk with Programmable Keypad, only Right-handed
This ergonomic L-shaped desk has up to four commonly used heights for standing or sitting, for kids or adults. It's electrically adjustable from 30-inches to 48-inches in length and provides plenty of legroom for tall persons. With a single click, you can switch to your preferred size. 
This wide corner standing desk lifts gently and silently by an advanced electric height adjusting technology. Smart Anti-Collision Technology with Constructed AI control and hall sensor detects obstructions and blackouts, slowing the table instantaneously to avoid accidents. 
| | |
| --- | --- |
| Dimension | 61.02"L x 43.7"W x 29.5" - 48"H |
| Materials | EPA, TSCA Title VI and CARB PhraseⅡ certified particle board, custom grade carbon steel |
| Colors | Black |
| Weight capacity | 220 lbs |
| Included | Mouse pad |
| Warranty | 5 years |
4. EUREKA L-shaped TechDesk: Monitor Stand & Dual Headphone Hook
The Eureka's unique dual-motor adjustable height system delivers silent, fast, and dependable adjustability up to 220 pounds. Its height adjustment capacity of 29-inches to 48-inches (without the monitor riser) allows you to keep a healthy, pleasant posture, focus, and be more motivated. 
This 61.06" X 39.10" desktop with a carbon fiber tabletop allows you to use any available room corner in the office. Additionally, the controller has two memory settings for your standing and sitting heights and two USB connections for charging your devices.
| | |
| --- | --- |
| Dimension | 61.06"L x 39.10"W x 35" - 53"H |
| Colors | Desert Sand |
| Weight capacity | 220 lbs |
| Warranty | 5 years |
5. EUREKA ERGONOMIC Glass Gaming Desk with Music Sync RGB
The one-of-a-kind mixture of music-detecting RGB LED lighting and awesome glass tabletop creates a whole extravaganza as the desk, lighting, and music synchronize. This unique glass L-shaped gaming desk gives the best ambiance for gaming, home office, music studio, and content creation. 
Depending on your available space, you can place the desk's shape on the left or right side. Its massive 60-inch size allows you to organize your keyboard, monitor, and other essential gear to your specifications. 
Dimension
60"W - 23.6''D - 30"H
Material
Glass
Weight capacity
330 lbs
Feature
27 music sync modes & RGB lights with Bluetooth app control
Dual headset hook, rotatable cupholder, power strip holder, and adhesive cable ties for optimal organization.
Warranty
5 years
6. EUREKA ERGONOMIC Gaming Desk with Hutch: Keyboard Tray
This wing-shaped computer desk is 72-inches wide by 24-inches deep and can hold up to 400 pounds. Its ergonomic desktop is for those who sit for long periods and provides flexible space for your midsection and arms. 
Furthermore, the gaming L-shaped desk includes two monitor racks with RGB lighting and two iPad grooves for smartphones and tablets for gamers. There are also dual headphones and a cup holder on both sides of the tabletop that you can use when drinking and playing. 
| | |
| --- | --- |
| Dimension | 72"L x 30"W x 30"H |
| Materials | Steel, Particle board |
| Colors | Black |
| Weight capacity | 400 lbs |
| Light modes | Solid Color, Cycle, and Pulse |
| Warranty | 5 years |
7. Techni Mobili Warrior L-Shaped Gaming Desk
With this Techni Sports Warrior desk, you can quickly boost your game's efficiency. This first model's office top and shelves consist of heavy-duty MDF panels and a carbon fiber texture. Additionally, it has two solid, detachable monitor shelves that accommodate two monitors. 
The L-shaped desk makes it easy to get things done, from computer gaming to handling daily tasks. Furthermore, the sturdy steel frame design adds stability for vigorous gaming, and its powder-coated metal frame adds strength and longevity and is rust and scratch-resistant.
Dimension
63''L x 59''W x 35.25''H
Material
Desk top and shelves: MDF panel, rich carbon fiber like texture
Base: Powder-coated steel
Color

Black top
Matte silver legs

Weight capacity
130 lbs
Warranty
5 years
8. Techni Mobili L-Shaped Glass Computer Desk
With this black L-shaped gaming desk, you can boost your game's efficiency and maximize your floor area while doing several tasks simultaneously. Additionally, it has headphones and two cup holders installed on the left or right end of the desk. 
This black L-shaped desk makes it easy to get things done, from computer gaming to handling daily tasks. Its frame consists of a hard powder-coated metal body. The weight restriction is 130 pounds, and it can hold most of your computer necessities.
Dimension
51"L x 51"W x 29"H
Material
Tempered glass top, powder-coated frame and floor glides
Color
Black
Weight capacity
Rectangular desktop panels: 66 lbs
Curved corner panel: 33 lbs
Warranty
5 years
9. Bush Furniture Cabot Desk
This beautiful L-shaped desk with drawers screams executive. Moreover, elegant finishes, such as espresso oak wood and harvest cherry, are available. The desk offers 60 inches of area on each side, giving you plenty of room to work. 
A tiny supply drawer, two cubby spaces, a filing drawer, and a cabinet with a beveled glass front are all included in this black L-shaped desk. Furthermore, the 4-port USB hub is a small but helpful addition that allows you to manage your cable connections.
10. Ameriwood Home Dakota Desk
The storage capacity of this black L-shaped computer desk provides excellent value for money. This model measures 51" on one leg and around 54" on the other, giving you plenty of room to place up your PC and conduct your work. 
It also includes a two-tiered shelf for organizing books, keepsakes, and other valuables. There are also two table grommets to keep twisted wires at bay in your workspace. Apart from black, it is also available in white, espresso, dove gray, and rustic oak. 
11. Monarch Specialties Corner Desk
The black L-shaped desk with drawers features a stylish look and a design that makes it simple to manage your space. It has two smaller storage and one huge file drawer. 
You can organize your work materials to your liking with plenty of room to manage your belongings. Aside from its practicality, this desk features a sleek, modern style that will look great in your office. Its sides are 47.25" and 6", giving you plenty of room to work.
12. Tribesigns Modern L-Shaped Desk
The black L-shaped computer desk is available in various finishes and colors to match your style and environment. Its wooden desk has a surface area of 49.2" on one side and 60" on the other, providing enough space for piling papers or surfing your PC. 
Moreover, the 450-pound weight capability of the robust steel frame support means you can keep scanners, printers, and other heavy devices at your workplace without fear of the table collapsing. 
13. Z-Line Computer Desk
While a wood desk is conventional, a glass desk can significantly improve the appearance of your workstation. This black L-shaped desk has a six-millimeter safety glass surface. It has a monitor shelf and a keyboard tray, which office professionals will love. 
Additionally, this table is spacious, measuring 60 inches on one side and 24 inches on the other. The frame consists of coated steel with reinforcing plates on the welding connections for added strength.
14. Sauder Harbor View Corner Computer Desk
This stylish black L-shaped desk with drawers is a bit pricey, but its functionality and robust construction make it a worthwhile investment for your workplace. Melamine coats the desktop, which is stain, heat, and scratch-resistant. You'll have a large work area with two sides, each 66" long. 
It contains a file drawer, two more drawers, a keyboard tray, and a PC or other items storage cabinet. Likewise, a grommet hole is available to maintain your gadget cords organized. 
15. GreenForest Corner Desk
This simple, contemporary black L-shaped gaming desk has three components for compact rooms. You can easily exchange the short and long sides to suit your area better. 
It's also solid and won't wobble or move, allowing you to safely secure up to two displays, your PC, and other gaming items. Furthermore, this metal desk is composed of an eco-friendly surface that is water and scratch-resistant, making the desk simple to maintain and clean. 
16. Walker Edison Furniture Company Modern Corner Desk
This futuristic L-shaped corner desk is made of sturdy steel and supports numerous monitors. Its wide, tempered glass adds to the excellent quality of its design. 
Additionally, this black L-shaped desk saves room with a built-in universal CPU platform and a movable keyboard tray mountable on any side of the table. With a length of 51", you'll have enough room for your pc, desk materials, and other devices. 
17. Earthsign L-Shaped Home Office Desk
If you desire an airy, elegant look, the Earthsign desk is a fantastic addition to your PC corner desk. It would be best if you considered adding a minimalist item to your workplace. The desk features ample space for multiple monitors if you like multitasking and enough room for your printers, books, files, and other peripherals.
18. Merax Free Rotating Corner Computer Desk
Furniture upgrade has been a valuable asset in companies, but it is also making its way into ordinary houses. With its rotating layout, the Merax L-shaped standing desk can revolutionize how people operate and adjust effortlessly to any setting. 
Aside from that, its tables with varying heights allow you to switch between sitting and standing. It is a must-have piece of furniture for people who want to break away from the monotony of working all day. 
19. VIPEK L-Shaped Desk with Hutch
If you're looking for an office table, this black L-shaped desk with a hutch is a great option. Its sleek style complements any interior or theme design in any office. The desk also has space-saving elements that allow you to store, save, and showcase essential papers and souvenirs on its shelves and cabinets, strategically arranged all around the table.
20. CubiCubi L Shaped Desk
When you can't squeeze up numerous displays on your desktop for an ideal productive session, you may as well purchase an L-shaped desk for your workspace. 
This L-shaped desk provides optimal comfort and room for up to three screens, with plenty of space left for your favorite ornaments. It is also convertible into an art workstation, with plenty of room for your creative office supplies.
Benefits of Using a Black L-shaped Desk
L-shaped desks, due to their unusual shape, can sit against one of the corners of your office area. If you've got a small office, you don't need a desk that takes up half the space. An L-shaped desk provides extra workspace while taking up less available room. 
Because of the "L" design, all surfaces are accessible, which is especially beneficial for persons with shorter arms. It can be tough to reach the whole surface with regular tables, but not when using a standing L desk. 
These desks are often longer due to the curve in their tabletop. The more extended area means more room to stack cabinets on top, giving you plenty of space to store everything you need. 
Many desk jobs require the use of both a PC and paper. On top of the desk, this can lead to a lot of confusion. An L-shaped desk has two unique, separate surfaces, allowing you to organize your documents on the other side of your equipment!  
Conclusion
We've reached the end of this article, and now you know how you can benefit from including a black L-shaped office desk in your workspace. However, the fundamental question is which table is best for your office. 
When choosing an L-shaped computer desk for your workstation, you can't make the wrong move by picking either one. Nonetheless, with a black L-shaped desk, you can take your work comfort and efficiency to the next step while maximizing any limited room you may be dealing with today!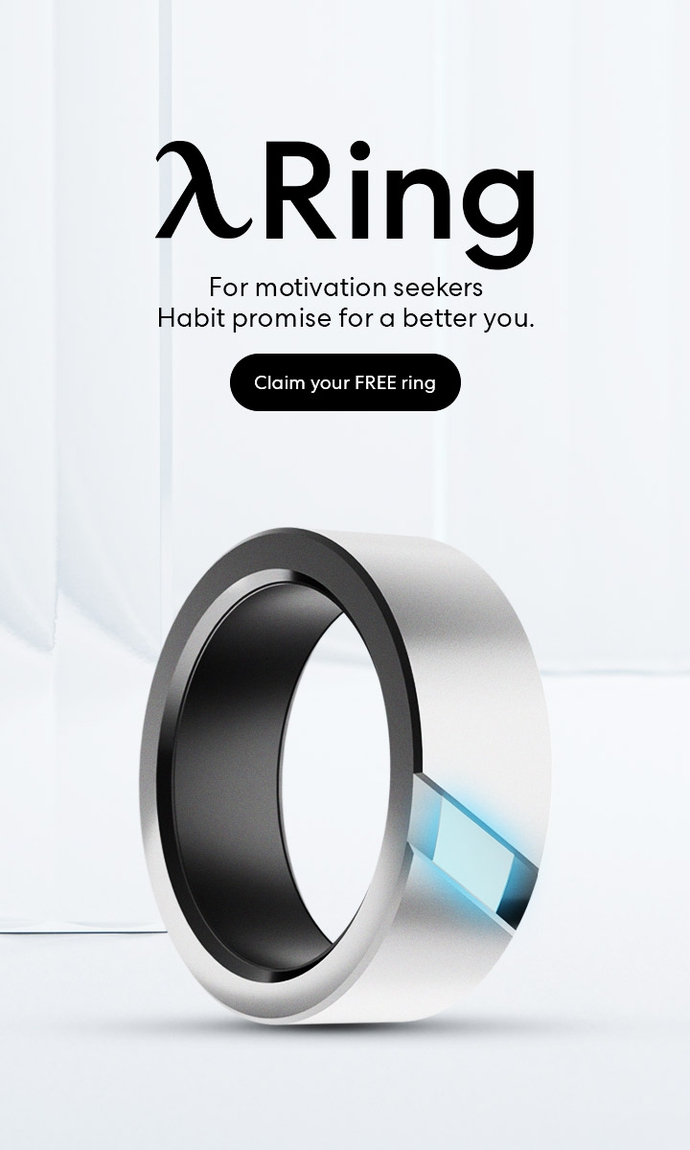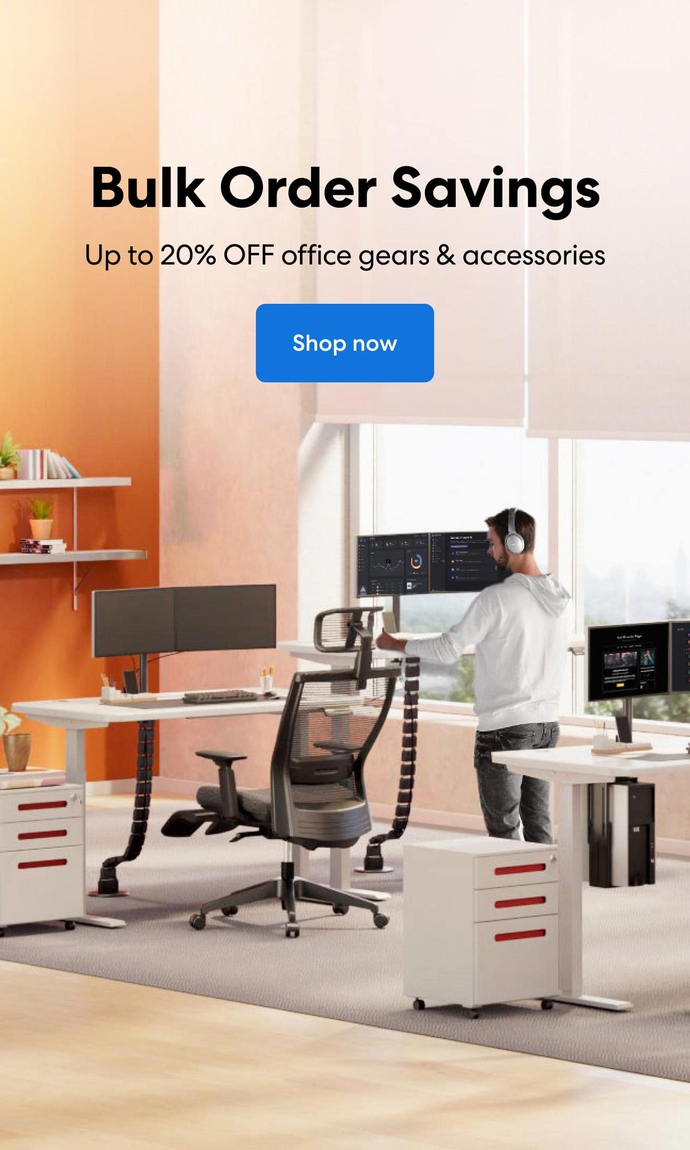 Subcribe newsletter and get $100 OFF.
Receive product updates, special offers, ergo tips, and inspiration form our team.