Whether commuting to an office or working from home at a DIY setup, you may have begun to feel the strain that sitting for extended periods every day can put on your body. The answer is "Yes!" if the said strain has made you wonder whether it's worth purchasing a home office chair with back support. 
Makeshift office setups can cause various ergonomic ailments, including wrist, shoulder, and back pain. Over time your spine will break down if you sit for long hours in a wrong or unnatural position.  
Finding the best chair for lower back and hip pain can be challenging as everybody is different, and there is no universally perfect ergonomic chair model. Many people are miserable when they take the one size fits all approach because what is suitable for one person may be terrible for the next. 
It is a priority to be comfortable, especially when sitting in the office for long hours each day. If you want to maintain a healthy posture while at work, you will be happy to know that specific types of office chairs make it easier. 
Today's article lists some of the best ergonomic chairs money can buy and highlights these products' eccentric features. By choosing one of the best work-from-home chairs with back support and sitting up straight, you can minimize the long-term damage to your body.
Top 20 Home Office Chairs with Back Support
1. Autonomous ErgoChair Core
The ErgoChair Core is a base-level ergonomic chair with back support from Autonomous that will satisfy any office worker's comfort requirements. It's built for all-day comfort and manufactured from 100% earth-friendly materials, making it perfect for those environmentally conscious individuals. 
If you are looking for something that will change the way you sit and bring style to your remote office, this is the ergonomic chair with back support for you. 
2. Autonomous ErgoChair Pro
This is a fantastic home office chair with back support that is fully adjustable, completely supportive, and super breathable. It comes in multiple colors, so matching it with your office or home décor is a breeze. 
There is a smooth recline function with five lockable positions, so you can lean back and stretch those back muscles when the time arises. What's great about the ErgoChair Pro is that it supports up to 300 lbs. Making it fantastic for individuals with a larger stature.  
When you purchase this ergonomic chair with back support from Autonomous, you receive a fabulous two-year warranty. 
3. Autonomous ErgoChair Plus
The ErgoChair Plus is the epitome of excellence and is one of the most dynamic chairs in the Autonomous range. Its design is inspired by movement, adapting with your spinal column as you move around the office.  
If you are an eco-warrior, this chair is the perfect fit. It is made from earth-friendly TPE material that has a 10x durability rating. The frameless construction not only looks great, but it also allows for unhindered movement. 
What's excellent about this home office chair with back support is the option of either a cooling naked TPE or breathable mesh backrest. When you order this chair from Autonomous, you receive a five-year warranty and customer service that goes above your expectations.  
4. Herman Miller Aeron Chair
Herman Miller is a brand known for quality ergonomic furniture that offers an executive feel. The Aeron is no exception to this statement! 
This ergonomic chair with back support can help you maintain a neutral posture because of its unique waterfall seat design. It allows your shoulder, hips, knees, and ears to align so that there is less pressure on your back. 
The chair's mesh back keeps you cool when working for long hours in the office or on humid summer days. If you are looking for a chair that provides all-day comfort and have a bit of extra cash to splurge, purchase the Herman Miller Aeron, you won't be disappointed. 
5. Herman Miller Mirra 2 Chair
Another Herman Miller model on this list is the Mirra 2. It is slightly cheaper than the Aeron and is a great chair that offers fantastic back and lumbar support. The back mesh is breathable and molds perfectly to the shape of your spine when you move.  
There are adjustability features similar to the Aeron, namely lumbar support, seat angle, and moveable armrests.  
6. Modway Articulate Ergonomic Mesh Office Chair
This office chair with a tilt-back is perfect for those on a budget looking for premium lumbar support. It has a supportive back mesh that cradles your spinal column perfectly while providing optimal airflow on those warm days. 
The armrests and seat height are adjustable, making this chair perfect for people of all shapes and sizes. If you decide to purchase this lumbar support home office chair, it is recommended to invest the remaining money into a kneeling chair or exercise ball, as the more seating variations you have, the better your posture. 
7. Tivoca Ergonomic Office Chair
Musculoskeletal dysfunction is associated with prolonged sitting, especially in this new remote work culture we are now experiencing. This upper back pain office chair is excellent because of its utterly customizable headrest that can help support your head, neck, and upper back. 
The Ticova also offers solid lumbar support, which cradles your pelvic region so that you can be comfortable when sitting for extended periods. If you are looking for a chair with a backrest that flawlessly supports your entire spinal column, you can trust the Tivoca ergonomic office chair to get the job done. 
8. Branch Ergonomic Chair
Branch specializes in products for the office and is direct to consumer brands with great options and pricing. This lumbar support home office chair is adjustable, including lumbar support, seat depth, tilt tension, height, and armrests.  
The Branch ergonomic chair has a seat covered in high-density cushioning and can support up to 300 lbs. It is excellent for any stature, and you can find your sweet spot quickly because of the adjustability options. 
It is pretty much an ergonomic enthusiast's dream and retails for an excellent price.  
9. In-Stock Nesting Chair
If you only have a small office setup and are looking for a chair to help with additional back support, the In-Stock nesting chair may be your best option. It takes up a little space and can save you from developing ergonomic ailments later in life.  
People willing to compromise on a few features will love this home office chair for back pain for its minimalistic appeal and comfortable foldable backrest. 
10. Humanscale Freedom Office Chair
The Humanscale freedom office chair for back pain is recommended by chiropractors worldwide, and rightfully so. It allows a person to sit with the correct posture because of its self-adjusting recline feature. 
This feature lets you adjust the recline without pulling a lever, all you need to do is lean back, and the chair does the rest. With all this convenience built into this chair, would you not want to add it to your remote office? 
Even though this chair is one of the pricier ones on this list, it still is an excellent investment that provides you with all-day comfort. 
11. Humanscale Freedom Desk Chair
If you don't mind a chair without a headrest and looking for superior back support, the Humanscale Freedom home office chair for back pain could be the best selection for you. Like the previous chair mentioned, it has a self-locking recline mechanism, and many ergonomic benefits are included. 
This chair is designed with short people in mind because of its adjustable seat depth, ensuring your feet are flat on the ground. 
12. La-Z-Boy Executive Office Chair
The La-Z-Boy executive lumbar support home office chair can accommodate up to 400 lbs. and is built with taller plus larger people in mind. Its seat contains memory foam which cradles the pelvic region amazingly and helps to keep a person's seating posture correct. 
If you buy an ergonomic chair with back support, it can eliminate pain as you sit throughout the day. You can also incorporate chin-ups during your workday to help your cervical spine maintain the proper posture.  
Investing in this chair may be the best thing you do for your posture and office style. 
13. Neo Essential Office Chair
This chair can support up to 300 lbs. and has a wide lumbar support zone that not only helps your buttocks but your lower back too! It was designed for those who want to spend less and have slightly bigger builds.  
An adjustable mesh back perfectly fits your spine's natural curvature. Seat height adjustment is managed via a pneumatic system that effortlessly raises it to 57 inches. The cushion is covered in fabric, and there is additional padding for extra comfort and satisfaction. 
14. BestOffice Gaming Chair
When you think of work, you may not think about gaming, but this home office chair with back support is here to change that ideology. The BestOffice gaming chair is the epitome of comfort when sitting for prolonged periods at the ergonomic office desk. 
If you are worried about aesthetics and design, BestOffice has you covered. These chairs come in a stylish black and red tone that is subtle enough to fit into any office or home environment.  
Whether you use it for gaming or in your remote office, you will not be disappointed with the ergonomic performance this chair offers. 
15. Gabrylly Mesh Office Chair
It can be helpful to pull your shoulders back like you are going to put a pencil between them, especially if you sit slightly hunched over towards your screen. You can also invest in a home office chair for back pain with a wide range of motion like the Gabrylly. 
This chair offers many adjustable features, including headrest, armrests, lumbar support, and seat height. You will be pleasantly surprised at how comfortable this chair is when using it for extended periods. 
16. BackStrong C1 Office Chair
This is a one-of-a-kind chair that gently lifts your thoracic spine and decompresses the lumbar curve for instant relief from pain. The seat is made to move with you and incorporates Sit-in-Motion technology. 
Even though the price of this home office chair with back support is exceptionally high, it can still make a great addition to your office if you have some extra cash to spend. 
Purchase this chair to decrease discomfort and stimulate circulation in your legs and entire body. 
17. SitRite Desk Chair
This chair was manufactured for more miniature adults and kids in mind. The chair's design includes adjustable armrests, seat, and footrest for your convenience. 
A footrest is essential because it prevents your feet from hanging off the floor all day, leading to poor circulation in the legs. The backrest can be adjusted to suit your lumbar region, and the seat height is handled with precision via a pneumatic system. 
Purchase this chair if you are a shorter adult or for your child; you won't be disappointed with the ergonomic comfort it offers. 
18. Sihoo Office Chair
You have come to the right place if you are looking for a chair with full back and neck support. A great thing about the Sihoo chair is the adjustable headrest and moldable back that bring exceptional comfort to the thoracic spine. 
 What's great about this home office chair with back support is that it is covered in a spill-resistant fabric, making stains and mess a thing of the past. It also has a breathable backrest that keeps you cool all day while working long hours on essential articles.  
Choose the Sihoo office chair for all-day ergonomic comfort and adjustability features. 
19. HAG Capisco Office Chair
This chair is excellent for drafting or working on a high desktop. It has tremendous back support and promotes correct posture through its unique design. There are many adjustability options, such as seat height, tilt, and recline locking.  
No matter what you think, the HAG Capisco office chair is great value for money with superior back support. 
20. Comhoma Office Desk Chair
The Comhoma home office chair with back support is the perfect chair for someone looking for an affordable and reliable piece of ergonomic furniture. The backrest is made from mesh and is moldable, meaning that it adapts to the movement of your spine.  
You can expect a basic chair with not many adjustability features, but the back support on this model is exceptional. If you want something that won't cost an arm and a leg, plus help relieve back pain, the Comhoma desk chair will do the trick. 
Conclusion
Ergonomic injuries can be a real pain in the butt! It doesn't have to be like this because you can invest in a chair with back support to help you get relief. Finding the correct chair doesn't have to be as challenging as you thought.  
You can choose your favorite model and order it right away with this list.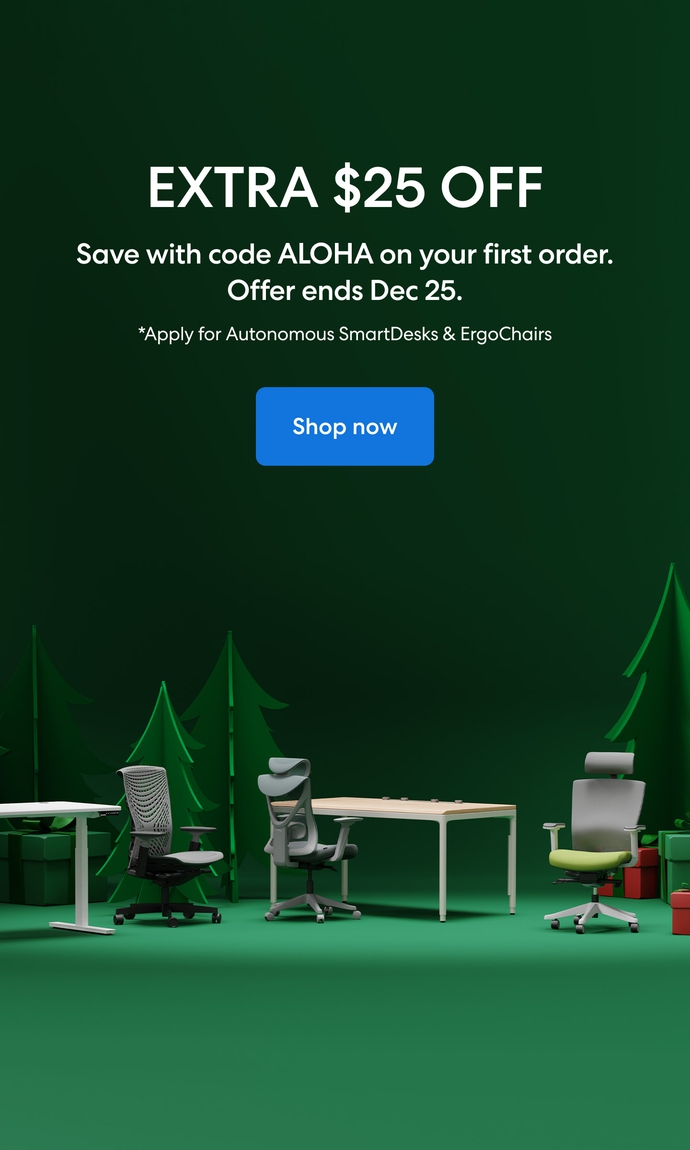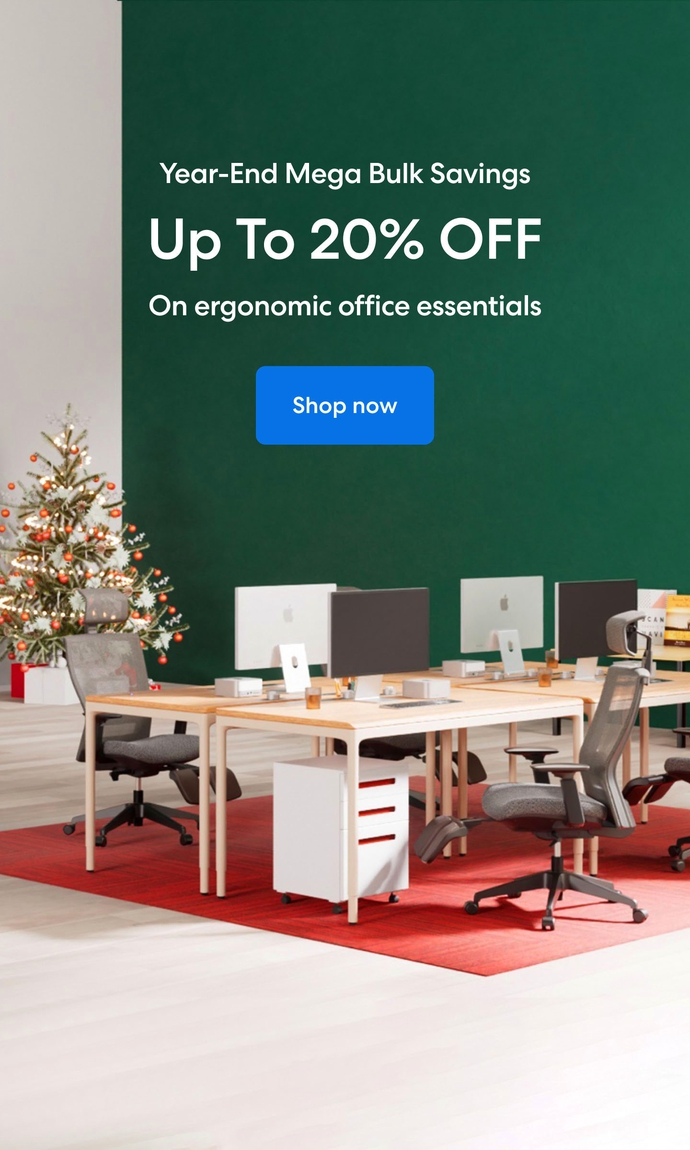 Subcribe newsletter and get $100 OFF.
Receive product updates, special offers, ergo tips, and inspiration form our team.