Modern workplaces are continuously looking for innovative methods to increase productivity and innovation. Business owners and managers are introducing strategic changes such as new working practices, collaborative spaces, and hybrid teams, but genuine transformation can begin much more simply in the form of a modern white desk. 
One of the largest influences on employees' mindsets is office design, so getting it right is critical if you want to get the most out of your office time. Modern white desks or an L-shaped standing desk and a minimalist design approach are two of the most significant improvements being introduced in businesses around the world. 
Let us explore the 20 most modern white desks for home offices in 2022 so you can find the most suitable option for your workspace.  
Why Modern White Desks Are Ideal for Your Home Office
Modern and white designs are often used in 2022 because they are simple and uncluttered surroundings that allow creativity to flow freely from the inside. Getting rid of unnecessary colors, clutter, and distractions creates a streamlined environment that makes the mind feel less stressed and more concentrated. 
Despite the fact that white isn't the most exciting office or desk color, white fixtures and furnishings seem clean and elegant and provide a productive working environment. Using a contemporary white desk as the focal point of your home office maintains the atmosphere peaceful and your mind clear. 
Other Modern Ideas for Your Home Office
Use a neutral color scheme, such as white, cream, grey, beige, and so on.

Use touches of a darker hue around the room (brown or black works best).

Use plants sparingly; you do not want a full-fledged hanging garden on your walls; instead, a modest pot plant suffices.

Maintain a consistent appearance. There are no mismatched or conflicting prints.

If you use art pieces, keep them simple and unobtrusive.

Do not keep anything on your desk that you do not utilize on a daily basis.

Overall, remember that a clean desk equals a clean mind! 
What Are the Advantages of a Standing Desk?
A standing desk for the office has numerous advantages. It is for good reason that more and more modern businesses are replacing traditional options with new ideas. A few of the benefits include:
Sitting for long periods of time is bad for your posture and joints.

Standing for a portion of the day promotes leg strength and blood circulation.

Remaining "stuck" at a desk all day is bad for your mental and physical health, while freedom of movement may help you feel better.

Standing helps people to stretch and move, both of which are good habits to have.

People experiencing back problems find it difficult to sit for lengthy periods of time. Standing for even a short period of time might help ease any aches and pains.

Many employees claim that working at a standing desk makes them feel more energized. After a long day, productivity tends to sag, and workers drop into their chairs, counting down the minutes. Switching a desk to a standing option can give you the energy boost you need to get through the day till you get home.

Facilitates a collaborative and

flexible work environment.

It saves time for people who have to go back and forth from their workplace.

Standing up and walking around your office space helps you to work more efficiently and effectively. 
What Are the Cons of a Standing Desk?
Standing desks are not ideal for everyone, despite their numerous benefits. Here are a few examples of unfavorable feedback:
An 

adjustable standing desk with a motor is sometimes extremely costly.

Manually adjustable desks are less expensive, but they need some physical exertion to adjust them up and down.

This type of adaptation may be resisted by older personnel.

Some customers claim that they do not use the standing feature as much as they expected.

A standing desk may not be a great fit for traditional or old-fashioned workspace setups.

 
The Various Types of Standing Desks
Standing desks have been around for centuries, but recent advancements have raised the bar and introduced some intriguing new design aspects. The sorts of desks offered vary dramatically in both purpose and style and are far from one-size-fits-all. 
The various types consist of: 
Single, Duo, or Corner Desks
Adjustable standing desks are mostly found in these three categories. The most typical configuration is a single desk, but duo workstations (two-person desks) are becoming more popular as part of the expanding collaborative office work trend. Corner desks are a great way to save space while also providing a dynamic workspace for working, gaming, and a variety of other activities. 
Motorized or Manual Desks
Many modern desks are electronically adjustable, which means they can be lifted and lowered by motors. They're normally operated by a little button on the desk, but some also include Bluetooth controls via a smartphone app. This is a fantastic tool for simplicity of use and time management, but it does add to the cost. 
Manual desks are less expensive, but adjusting the height requires some physical effort. They're usually controlled by a simple lever or handle, and they're unlikely to make you sweat. Several people dislike the appearance of a handle protruding from the desk, despite the fact that most current designs make it relatively unobtrusive. 
A floating desk, which operates on a balance system and glides effortlessly between the standing and sitting positions without any exertion from you, is the third but far less popular form. Floating desks, while completely effective as a backup, have lower weight capacities than their equivalents.
The Perfect At-home Office
When it comes to trendy office furniture, nothing really beats the crisp, clean look of a modern white desk. Not only do you have a myriad of options to choose from in this particular category, you also have the reassurance that whichever one you choose will add flair to your respective work space.
With work-from-home being declared as the future, many people have opted to go for an office space at home situation. For most people, there is still a need to have an office feel or you end up going into a home slump which results in decreased productivity. That's where the modern white desk comes to your rescue.
The convenient sizing options and the fresh feel of a white desk will make your workspace perfect for use over brief and longer periods of time. If you've dedicated a bedroom space to your work life, you might want to consider a white desk for your bedroom.
The 30 Most Modern All White Desks for Home Offices in 2021
It is not easy to pick the best white modern computer desk for your contemporary home office design and practical demands; thus, here is a review of some of the top possibilities and what makes each one valuable. Let's find out the best white office desk for your home office!
1. Autonomous SmartDesk Pro
The Autonomous SmartDesk Pro has everything you might desire in a height-adjustable standing workstation. The elegant design of this modern white desk meets all of the requirements for a professional-grade workstation. The classic style is complemented by a 310-pound capacity and a seven-year warranty, which makes it ideal for your home office space. 
2. SmartDesk Core
The Autonomous SmartDesk Core is one of the best modern white desk options when it comes to modern white office furniture and works well in any office environment. This contemporary white desk has been created with comfort, functionality, and aesthetics in mind. You may personalize every detail, from the additional desk space to the pre-programmed height preferences, and you can count on the extra strong structure to sustain all of your weekday activities.
3. SmartDesk Corner
A corner gaming desk, such as the Autonomous SmartDesk Corner, is an excellent way to make use of often-underutilized corner space. You won't find a greater value for money than this white modern computer desk, which can handle up to 400 pounds and has three times the surface area of a standard desk. 
4. Autonomous SmartDesk Core Duo
Shared spaces are an important component of today's office, and what better way to boost performance than with this ultra-convenient two-person standing desk? In the SmartDesk line, both style and substance are expected. The SmartDesk Core Duo has been described as "strong," "robust," "sleek," and "sturdy". It is rated as one of the most elegant white office desks.
5. Seiffen Laminated Eco Standing Desk
It does not get much better than this modern office desk when it comes to contemporary design. The Seiffen Laminated Eco Standing desk is outstanding value for money, offering minimalism without sacrificing functionality.
6. ViraDesk Core Plus
This is the most cost-effective solution. The ViraDesk is a simple but functional design that gets the job done. This is a fantastic place to start if you do not want to spend a lot of money and just need a simple modern office desk.
7. Humanscale Float Desk
Floating workstations are adaptable, portable, and simple to use. The lack of motors not only minimizes noise for a quiet workplace but also eliminates the need to manually push them up. This modern white desk glides from one position to the next in one seamless motion. Additionally, the Humanscale Float Desk is a simple and straightforward choice for those with limited space. 
8. Branch Furniture Double Standing Desk
This Branch Furniture modern white desk beauty is a wonderful choice for a shared desk, with three-stage raising and a memory component to save manually adjusting it each time. It boasts a lot of surface area and an impact-resistant top that lasts a long time.
9. Airlift Pro S3
All of the bells and whistles are included in the Seville Classic Airlift Pro series. Many of the nicest features of this white office desk include ultra-quiet dual motors, an LED display, and four adjustable height options. It is suitable for a multi monitor computer desk setup.
10. Tranzendesk Standing Desk
When it comes to a tiny workplace with limited space, this white standing desk is a suitable choice. The top shelf can safely carry and support two monitors, while the lower sliding shelf offers enough space for your keyboard and some extra surface area. 
11. Ikea Skarsta
Are you ready for another trip to Ikea? I mean, who doesn't enjoy shopping at this store? The Skarsta modern white desk, unlike the Bekant, is manual, with a subtle and easy-to-use lever control just beneath the desk surface. Apart from the height adjustment technique, there appears to be very little difference between the two versions at first glance; that and the price tag, of course! 
12. True Seating Ergo Electric Desk
If you are a remote worker wishing to upgrade your home office environment, this modern office desk is a sleek and straightforward option. The small shape saves room while providing more than enough surface area to do your tasks conveniently. 
13. Jarvis L-shaped Standing Desk
This gorgeous white modern standing desk would look great in any workplace area. The slick finish is the result of hours of meticulous attention to detail in this Jarvis design. 
14. IMovR L-shaped Desk
The Bluetooth control system is one of the best features of the IMovR L-shaped Desk. Even though it is not the most inexpensive item on this modern white desk list, it is certainly worth the money due to its easy use and durability. 
15. TribeSigns L-shaped Rotating Standing Desk
This is the contemporary white desk for you if you require flexibility and mobility. The appealing design fits wonderfully in a modern workstation and has a rotating side desk that can fit into any angle or space. It also includes a storage shelf unit that is elegantly integrated into the corner of the two desktops. 
16. Ikea Bekant
The pros of modern design are the Scandinavians, and very few do it better than the famous Ikea. Bekant contemporary white desk is Ikea's greatest motorized standing workstation, with no hassle but all the features. 
17. Branch Furniture Adjustable Standing Desk
Branch Furniture certainly knows how to create a gorgeous piece of office equipment. This white office desk is stunning, and it's white adjustable height is a classic, completely customizable desk with next-level stability and speed. 
18. UPLIFT L-shaped Standing Desk
When it comes to the UPLIFT L-shaped Standing Desk, the first two words that spring to mind are strength and speed. This workstation is multifunctional and convenient, with a weight capacity of over 500 lbs. Due to the three-tiered motor arrangement, it is also one of the easiest to change. 
19. FlexiSpot Adjustable Standing Desk Pro Series
FlexiSpot's elite series is a work of art and one of the most dependable designs on this white modern computer desk list, built to last. This modern white desk is fully customizable and has a weight capacity of 275 pounds, so you can count on it to last.
20. Lensvelt Sit-Stand Duo Office Desk
The Lensvelt is a highly professional style with every piece infused with usefulness and elegance. If necessary, a privacy board may be used to partition the individually controlled desk displays, or more modern white desks may be added to create a modern and fluid conference room arrangement. 
21. Bush Furniture Fairview 60" L-Shape Computer Desk
One of the most popular trends in contemporary white desks is the white L-shaped desk. It may sound ordinary, but there are many benefits of this particular design.
For one, the L-shaped desk is extremely pragmatic in use. It fits into any available corner and let's face it, in this economy a lot of us are struggling to find (and pay for!)any extra space for ourselves. The white L-shaped desk was created with the plight of the hustlers in mind and provides a relatively larger area to utilize. 
The L-shaped desk is one of the easiest ones to set up. It only needs a supportive corner measured equally on both sides and voila! That's half the work done. Now you just need to drill the bits into the wall and your office/gaming space is ready sans all the messy wiring. The modern white L-shaped computer desk is a quintessential design for the gaming community. Gamers need a lot of room for their various screens, and setup. It provides not only that, but also a corner where people will hopefully leave you alone to do your thing without disturbance. It's a win-win situation. 
22. Hirsh Wide Mobile Metal Desk White
Heavy-duty with its steel body, and perfectly sized at 48" wide, the Hirsh ready-to-assemble metal desk is a winner. It also has the added benefit of being mobile so you can set up camp wherever you want. 
23. Buck Office Desk by Acme Furniture
Featuring a clean white look and double orientation this is a favorite amongst contemporary white corner desks. Stainless steel gives it a sense of durability while the glass top adds a touch of class. 
24. Expandable Mount Folding Laptop Desk
If you really want to get organized and require sufficient compartment space, this design is custom-made for you. This white floating desk is both multi-functional and different. 
25. South Shore Crea Storage Counter Height Craft Table
Designed especially for artists and people in need of a creative space, the Crea Storage Counter Height Craft white modern computer desk can be used sitting or standing. It has enough storage space for various supplies and plenty of room for you to be comfortable while working. 
26. Windsor Carved Wood Writing Table
If you're a writer who is enchanted by the old, this desk is a no-brainer addition to your room/workspace. Made of hardwood with a white finish, it looks great and provides functionality with flip up drawers. 
27. Monarch Modern Computer Desk with White Finish I 7646
Perfect for working and providing ample storage space for files and office supplies, the Modern computer desk with white finish is an ideal choice for anyone looking for a simple yet striking white desk. 
28. Pro Line Sewing Table White by Studio Designs
If you're looking for versatility it doesn't get much better than the pro line sewing table/office desk. With an adjustable platform, neutral finish, and drawers, it makes a worthy addition to both craft spaces or a home office. 
29. Bush Business Furniture Series A 72" Desk
For an executive setting and ample space to utilize, this 72" beauty fully equipped with a filing cabinet is the way to go. It looks sleek and mod, while being functional. 
30. Safco E-Z Sort Sorting Base Table with Shelf in Gray
If your requirements include a sorting modern office desk that can support ample weight and is incredibly functional, look no further. With an adjustable height for the table top, and modernistic design, this checks all the boxes for being a perfect buy.
Making It Count
Ultimately, the most important factor in choosing the perfect modern white desk is your inclination. The purpose it will serve, the convenience it comes with, and the way it looks are all relative points in making a final and accurate decision. The good part is, with all the options available in white desks for bedrooms, and white executive desks, there's hardly any room for error.
FAQs
Q: Will a white desk get dirty?
A: The best part about a modern white desk is that any dust settling down is virtually impossible to see. Compared to darker options where dust and prints are easily visible when you haven't wiped your desk surface in a day or two. If you want a cover-up for your sloppiness, a modern white desk is the way to go.
Q: Will I have to adjust my furniture to accommodate a white desk?
A: Absolutely not. With the variety of white office desks available for bedrooms and for office spaces, you can find one according to your space and settings.
Q: What if a white desk does not look good with the color palette of my home/office space?
A: The unique aspect of a modern white desk is that it looks good, pretty much anywhere. Being such a neutral color, it exudes a work space aura no matter what pre-existing color scheme is in its surroundings.
Q: How do I whiten my white desk?
A: For a laminated surface you can use a good detergent and sponge. For other spaces and darker spots, you can mix baking soda and vinegar to create a paste and use a toothbrush or surface brush to clean a white office desk.
The Bottom Line
When it comes to a modern home office, a white desk setup is a good choice. Standing desks are great for your employees' health, productivity, and well-being. A white standing desk is like winning the lottery. The best way to create an effective working environment for yourself is to combine the best of both worlds, inventive modern thinking with clean, uncomplicated design. 
Any of the white modern computer desk alternatives discussed in this article could be a great addition to your professional life; it is just a matter of determining which one is right for you.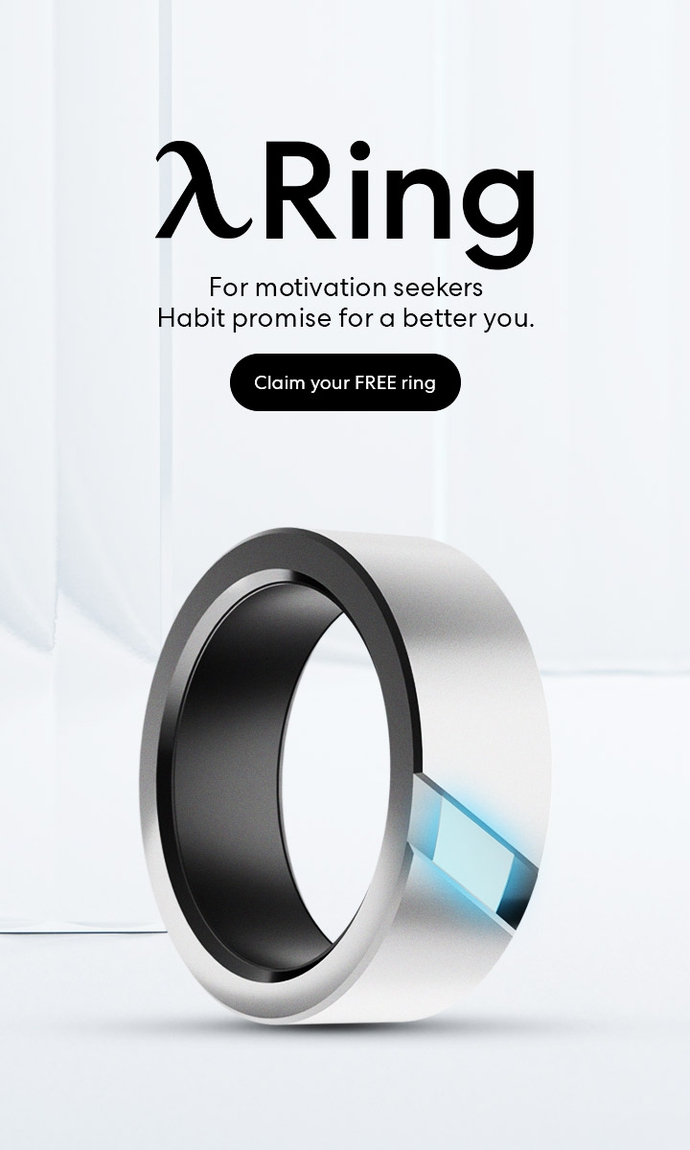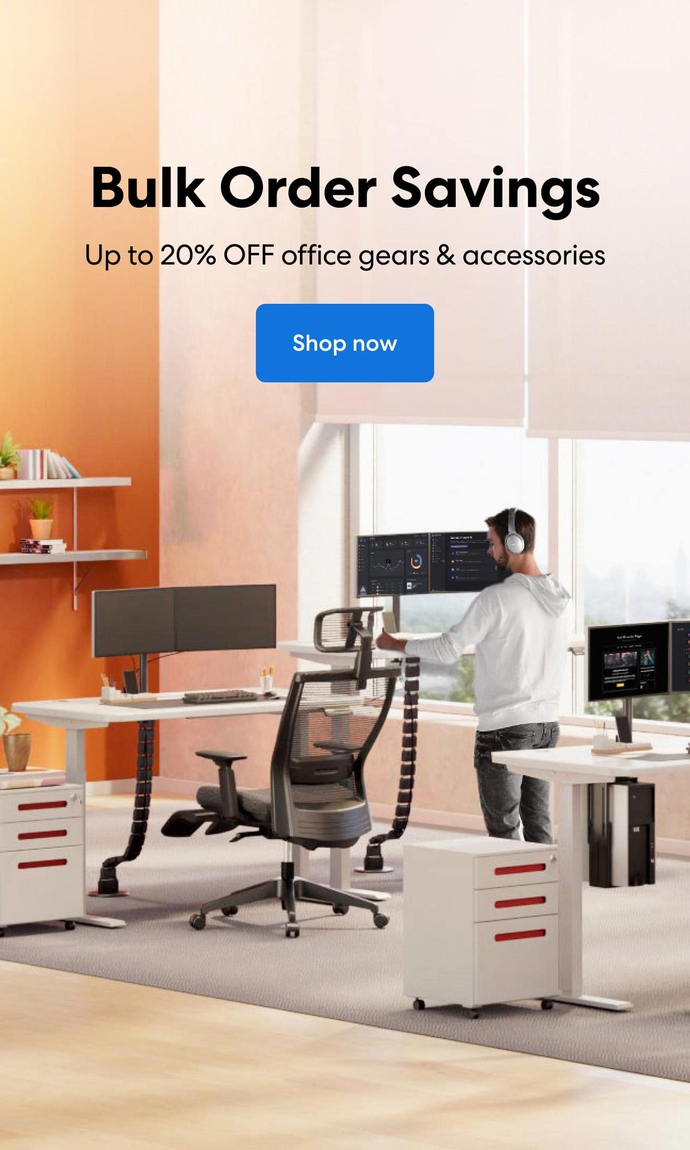 Subcribe newsletter and get $100 OFF.
Receive product updates, special offers, ergo tips, and inspiration form our team.