If there's one thing that every single small business needs to benefit from, it is the art of squeezing more time out of the day and having some more productivity. Small businesses are small, and it's almost expected that you and your team won't be able to handle every single aspect of running a successful business.
When those problems arise, we find that most people turn to tools and technology to fill in the gaps in their expertise to become more productive. The problem is, sometimes they don't turn to the correct technology and smart office device.
Pros and Cons Of Good Tech
Pros and Cons Of Good Tech
Can help you get work done faster
Automates simple tasks
Saves time and energy
Some tech pieces have a learning curve.
20 Productivity Tools for Small Businesses
Here are some of the productivity tools for small businesses that you can use.
1. Asana
Time and project management is one of the hardest ways to increase small business productivity. The free tool Asana is designed to help teams manage their tasks with simple controls and a very intuitive user interface.
2. DropBox
How many times have you tried to send an email with a file attached to a coworker, only to discover that the file size is too big for one email? Rather than stress about file sizes, use DropBox to easily send multiple large files over the internet. It works with Gmail and Google Office too, perfect apps for small business productivity!
3. Hootsuite
Besides having a very catchy name, Hootsuite is one of the best social media management tools and productivity tools for small businesses out in the world today. Your business likely has a large online presence, and instead of checking each account one by one, you can use this tool as one of the best productivity software for small businesses.
4. MailChimp
Another amazing productivity tool for small businesses is MailChimp. Mailchimp lets you email your subscribers in one easy format with just the click of a button, and you can even segment your list into different groups. A perfect way to make email easy and it's a good productivity hack!
5. Google Calendar
Productivity is nothing without organization. Make sure to connect everything you need to do with Google Calendar, which is the undisputed king of calendars! It is one of the beneficial time management techniques every business should have. You can make recurring events, schedule reminders for meetings, and also know that it can work no matter what device you use.
6. Google Adwords
Once you come up with the perfect piece of written content, then you need to optimize it for the web. Google Adwords connects your SEO optimization with your article to get you the most relevant keywords, so you don't have to worry about it. It is a good option for your productivity tools to increase small business productivity. 
7. Betterteam
Whether you are looking for the next best employee for a new position, or a freelancer to help you get that niche work done, Betterteam lets you post your work to over 100 job boards at once, and then collects those answers all in one place. It's one of the best productivity tools for employers.
8. RingCentral
While Skype and Zoom might always be the king when it comes to virtual meetings, Ringcentral aims to take that spot away. It comes with video conferencing, cloud phone support, and team messaging to make your calls simple.
9. Google Docs
Another Google based tool we recommend, because it works so well and allows for the seamless editing of documents. It is a highly recommended online productivity tool for small business. 
10. Trello
If you are a very visual person, then Trello is the best management tool for you and a perfect productivity tool for small business. You can create, move, and manipulate both cards and to-do lists and then share them with your team!
11. Evernote
How many times have you had to play catch up because you wanted to jot something down and then were forced to get back up to speed? With Evernote's easy note taking feature, that doesn't seem to be a problem at all. It's the best for note taking on the go!
12. Slack
For a good online meeting tool that also allows your teams' voice and text-based chat, Slack is the go to option. It's professional, easy to organize, and very easy to use once everyone gets the hang of it.
13. Gmail
If you want to get a handle on the time sink that is your email inbox, then Gmail's productivity tools for small business are right for you. You can organize messages into folders, auto respond, and batch emails to make sure they don't take all the time from your day.
14. LastPass
One of the most annoying things about all of these different accounts is the password requirement attached to all of them. It's almost as hard as buying an office furniture bulk order! Company and personal passwords can easily get confused and lost, and this is where LastPass comes in to store all your passwords.
15. Grammarly
Now that you've spent some time writing up this perfect email or article, you need to make sure your grammar is on point. Grammarly is a free app that checks your work on the fly and makes sure that you have a perfect article!
16. Canva
You can take a lot of time designing a perfect flier, webinar slideshow, or other visual attraction for your business… or you can just use Canva. This website makes design simple so anyone can do it!
17. Sanebox
For every single important email that you read, there are three that only exist to waste your time. Sanebox cuts down on your email clutter by sorting and presenting the most important emails to you. It is such a useful productivity tools for small businesses. 
18. Tomato Timer
The above is just one of the websites where you can find the Pomodoro timer, which is a great way to keep track of all of your time! 25-minute work periods and short rests like 5 minute breaks keep everyone on track.
19. Google Drive
Another product that needs little introduction, the various items under the Google Drive umbrella focus on collaborative teamwork and bringing the team together.
20. Free Conference Call
This website focuses on free webinars and conference call hosting, all for free. It has just as much capability as other virtual meeting platforms like Zoom or Skype does, while also being easier to use.
The Best Tools Can't Replace Hard Work
No matter what productivity tools you end up using for your small business, know that they are tools designed to help your small business succeed and improve employee productivity. They aren't going to replace your need to do hard work, but they can help you focus more on doing the work that actually matters,
Try these productivity tools for small businesses out and see which ones actually help your business, then focus on learning and mastering those tools. While it might be tempting to try all 20 tools at once, it's better to pace yourself and see how things go.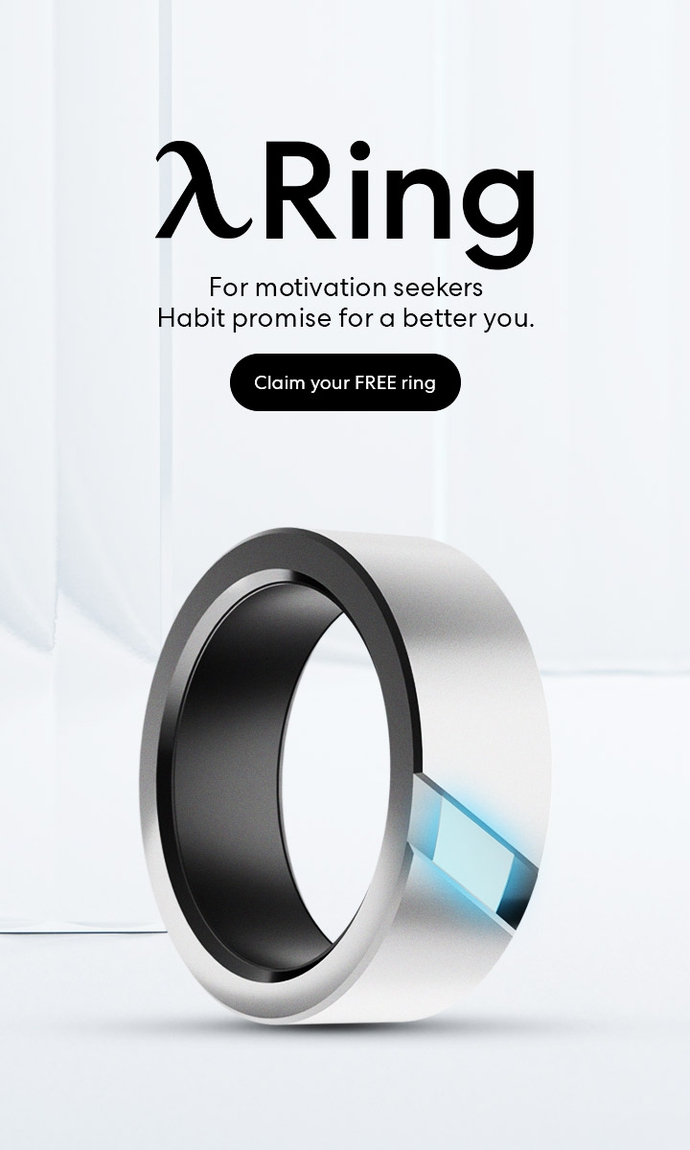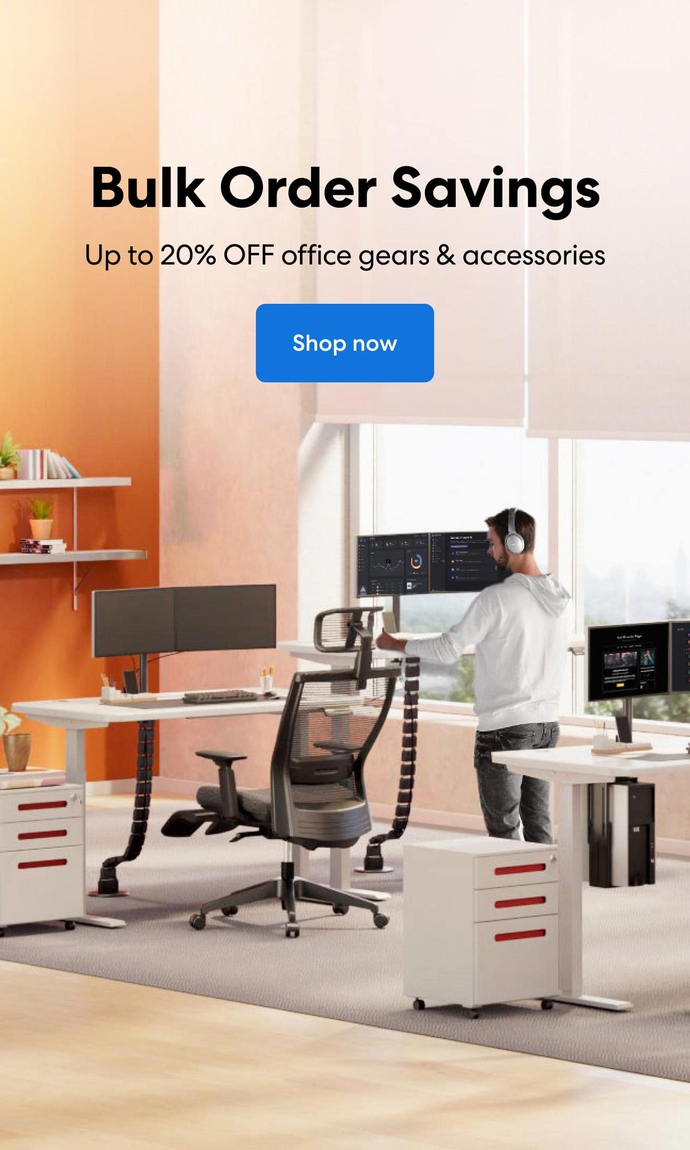 Subcribe newsletter and get $100 OFF.
Receive product updates, special offers, ergo tips, and inspiration form our team.