Feeling comfortable at work is one of the most important parts of working. That's because it helps you stay active and do an overall better job. Not having equipment that supports your back and corrects your posture can make you develop many health problems. That's the reason you should get yourself an ergonomic office chair. 
If you want a computer chair, ergonomic products are the best investment you can make. Using them avoids back pain, neck pain, and can significantly reduce stress and anxiety. That boosts your productivity and creativity. However, you need to choose the best computer chair for you if you want to enjoy those benefits. 
Keep reading this page to know the 20 top rated computer ergonomic chairs on the market! 
What Are the 20 Best Computer Chairs of 2022?
We want you to feel the most comfortable you can while working. Yet, we understand that looking for the best chair among all the products available online can be a nuisance. There's no need to worry about that, though. Here are the 20 top rated computer ergonomic chairs of 2022: 
1. Autonomous ErgoChair Plus
Autonomous is one of the best ergonomic companies worldwide. That's because of the variety of products it offers you. All of them have unique features that make them an excellent choice regardless of what you want in am ergo computer chair. One of those products is the ErgoChair Plus. This alternative is one of the company's most dynamic chairs. 
That's because it encourages its user to move more while working. Those micromovements make you stay more active at the office. That's because it's frameless construction supports unhindered movements. Its adaptive spinal support corrects your posture and boosts comfort. Apart from that, it has a 5-year warranty in case you don't like the product.
2. Autonomous ErgoChair Pro
Like the previous Autonomous chair, the ErgoChair Pro offers you top-tier back support. One of this chair's best features is its adjustability. You can customize everything you need about the chair to adapt it to your personal taste. The product's back is breathable, which improves your blood-flow. 
You can buy this ergo computer chair in six different colors. That makes it easier for you to fit it with your office's aesthetic. Don't hesitate to get it to enjoy its backrest, armrest, headrest, and excellent seat tilt. 
3. Autonomous ErgoChair Recline
Getting to the last Autonomous product on this list, we have the ErgoChair Recline. This ergo computer chair was one of the first releases of the ErgoChair lineup. The level of comfort you feel while sitting on this chair is unspeakable. That's because of its back breathability and supportive foam seat. 
This reclining ergonomic chair allows you to enjoy your breaks and phone calls like you never did before. Apart from that, it effortlessly carries up to 250 lbs, so it can hold all your working equipment with no trouble. 
4. Herman Miller Aeron Chair
Herman Miller is another popular ergonomics company, like Autonomous. This brand has made it to the top of tier lists and reviews. That's because of its flagship product: The Herman Miller Aeron Chair.   
You can choose from three different chair sizes depending on what you want the computer desk chair for. However, the best feature of this fabric office chair is its adjustable PostureFit SL. This function consists of pads that provide the user with lumbar support, stabilizing your spine. The product has a 12-year warranty. 
5. Modway Articulate Ergonomic Chair
If you are looking for an affordable product, you may consider taking the Modway Articulate Chair with you. However, like it happens with other inexpensive products on this list, its price doesn't represent a quality decrease. This computer desk chair offers you all the features you need to boost your productivity and feel more comfortable while working. 
The Modway Articulate Chair has a mesh back and thick mesh seat cushion. That means the comfort this office computer chair provides you with is off the charts. Yet, you can adjust the chair's seat and other features whenever you want, so don't worry about that. This product also has a decent color variety available for you to choose from. 
6. Herman Miller Mirra 2 Chair
Many people complain about the price computer ergonomic chairs often have. This issue is emphasized with Herman Miller products, which are some of the most expensive on the market. Herman Miller understood that and released a more affordable ergonomic chair for its customers. 
The Herman Miller Mirra 2 Chair gives its user everything that Herman Miller fans love about this company for a more inexpensive price. Additionally, this product has some new functions such as its unique loop spine that gives its user unique torsional flex. Breathability is not a problem with the Mirra 2 because of its materials that allow maximum airflow. 
7. Humanscale Freedom Chair
Humanscale focuses on making innovative computer ergonomic chair designs to make work easier for its clients. Tons of reviewers have spoken highly of this brand. They describe it as a gold standard in office seating. One of its best products is the Humanscale Freedom Chair. 
This office computer chair looks stylish and elegant. Even gamers and programmers use it. That's because the Freedom Chair allows you to sit on it all the time you need to work without suffering from back pain or adopting a bad posture. The Freedom Chair also has an automated adaptive feature that makes the chair adjust itself to your body when you use it. 
8. Gabrylly Ergonomic Office Chair
You can also find traditional-looking chairs here. The Gabrylly Ergonomic Office Chair gives you all the features you need to work comfortably without compromising its traditional aesthetic that works perfectly with office buildings and home office setup. 
The best feature this chair has is its PU wheels. They make moving around your office easier than ever. You can go to another office without standing from your chair whenever you need to. Doing it doesn't deteriorate the chair because of its materials. The Gabrylly computer ergonomic chair was made with some of the finest and most durable materials on the market. 
9. Steelcase Leap Chair
You can't make a list of the top-rated ergonomic computer chairs on the market without adding a Steelcase chair on it. While many brands offer you different kinds of ergonomic products, Steelcase primarily focuses on giving you the best office computer chair you can ask for. 
The Steelcase Leap Chair is its latest release. This product shows the effort the company has made to improve its products and designs. That's the reason the Steelcase Leap Chair is one of Amazon's Choices. Its features include lumbar support, full adjustability, and a pneumatic seat. 
10. Ticova Ergonomic Office Chair
The Ticova Ergonomic Office chair is not as popular as others on this list. However, that doesn't mean it is not as good as them. You need many things to have a good posture at work. Those things are decent armrests, a headrest, and excellent lumbar support. This computer ergonomic chair has all three! 
The chair's backrest fits your spine's natural curvature. That avoids back pain and reduces the fatigue you can feel while working. This chair's durability is one of the best of this list because of its metal armrests. Using that material gives you thicker and softer PU paddings for the chair. 
11. BodyBilt Sola LT
Minimalist designs can also be stylish and elegant. An example of that is the Sola LT computer ergonomic chair. You can see this chair is impressively comfortable just by looking at it. The product does excellent work balancing postural support and mesh-back comfort. This product also allows you to fully adjust its features. 
Adjustability is one of this product's strong points. That's because its seat depth has an integrated adjuster. What that adjuster does is adapt the back tilt to optimize your posture and make you stay in the best and most comfortable position for you. 
12. Branch Ergonomic Chair
Not all the ergo computer chairs on this list are designed in the U.S or Canada. There are many ergonomics companies and brands worldwide. Each one of them has a different approach on how to make the best ergonomic products for its clients. One of the best ergonomics brands in Europe is Branch. 
The designers of the Branch Ergonomic Chair are from Italy. You can notice that by looking at its design. This computer desk chair works for every customer regardless of their shape or size. Apart from that, it gives them a double woven mesh back and seat that boosts the chair's breathability and comfort. 
13. X3 Management Chair
This product is one of the most expensive on the list along with the Herman Miller chairs. Yet, if you can afford it, the X3 Management Chair gives you an innovative design with excellent ergonomic features. An example of that is its Advanced Tensile Recovery Fabric, which enhances the support and comfort the chair offers. 
14. Herman Miller Sayl
The Herman Miller Sayl is the last Herman Miller chair on this list. This product has the essential features every computer ergonomic chair should have and takes some things from other products of the same brand. An example of that is its PostureFit feature. Additionally, its design is appealing and minimalist. 
15. Steelcase Gesture
Many people worry about damaging their carpeted floor by using ergonomic chairs with wheels. However, you don't have to worry about that with the Steelcase Gesture. This computer desk chair has wheels for the carpeted floor and a 100% polyester connected fabric.  
You don't have to waste time figuring out how to set your chair since it gets to your house fully assembled.
16. HON Ignition 2.0
If you want your office to look elegant and sophisticated, you should consider going for the HON Ignition 2.0. This office computer chair has a minimalist yet luxurious design. One of the chair's best features is its advanced synchro-tilt. That feature automatically adjusts the seat's tilt when you move.  
17. Steelcase Series 2
The Steelcase Series 2 is one of the Steelcase's latest releases. You can notice some resemblances between this chair and the Steelcase Gesture. However, the Series 2 design includes back support technology features, a geometric design, and a weight activated tilt mechanism. 
18. La-Z-Boy Executive Chair
Here is another best computer chair you must own . Classic executive chairs have something that makes you feel comfortable and active while sitting on them. We understand that, so here is the La-Z-Boy Hyland Executive Chair. This office computer chair has the looks and comfort of a vintage office chair. Apart from that, it offers you the ergonomic features you need to avoid back pain. 
19. Inbox Zero Ergonomic Chair
People working on a budget need a comfortable office chair that doesn't take a lot of money from them. If you don't want to spend more than $100, this is the computer ergonomic chair for you. The Inbox Zero Chair has everything you need to work without suffering from back issues. Apart from that, it has an appealing design that fits with most offices. 
20. BestOffice Big & Tall Office Chair
At last, but not least, we have the BestOffice Big & Tall Office Chair. Being the last one doesn't make it a bad alternative. This best computer chair has excellent features that help you stay relaxed while working. One of them is its USB massage lumbar support that helps you release your waist fatigue anytime you need it. 
Bottom Line
As you could see, there are many options available for you if you want to get an ergonomic chair. You don't need to purchase a cross legged chair or something similar to work. Ergonomic office products have what you need to boost your productivity and feel better while working. 
Apart from that, there are many designs available for you to choose from if you need to buy a computer ergonomic chair. Whether you want an ergonomic chair with leg rest or a high back office chair, you can have it. Take all the time you need to decide which one to get!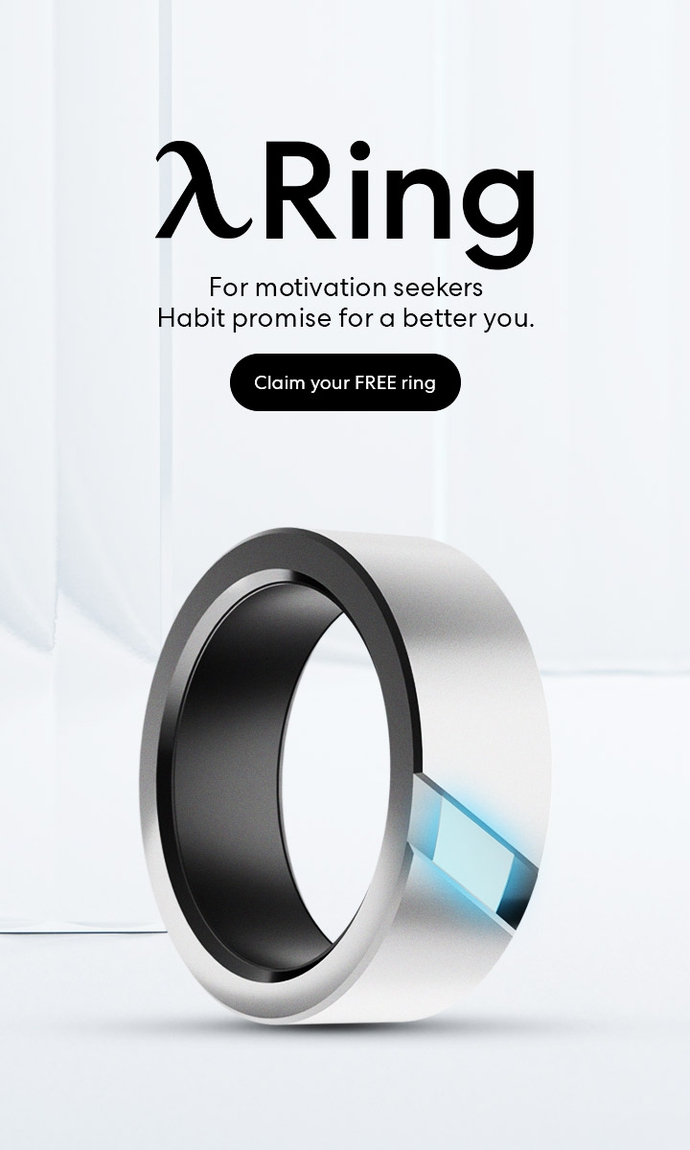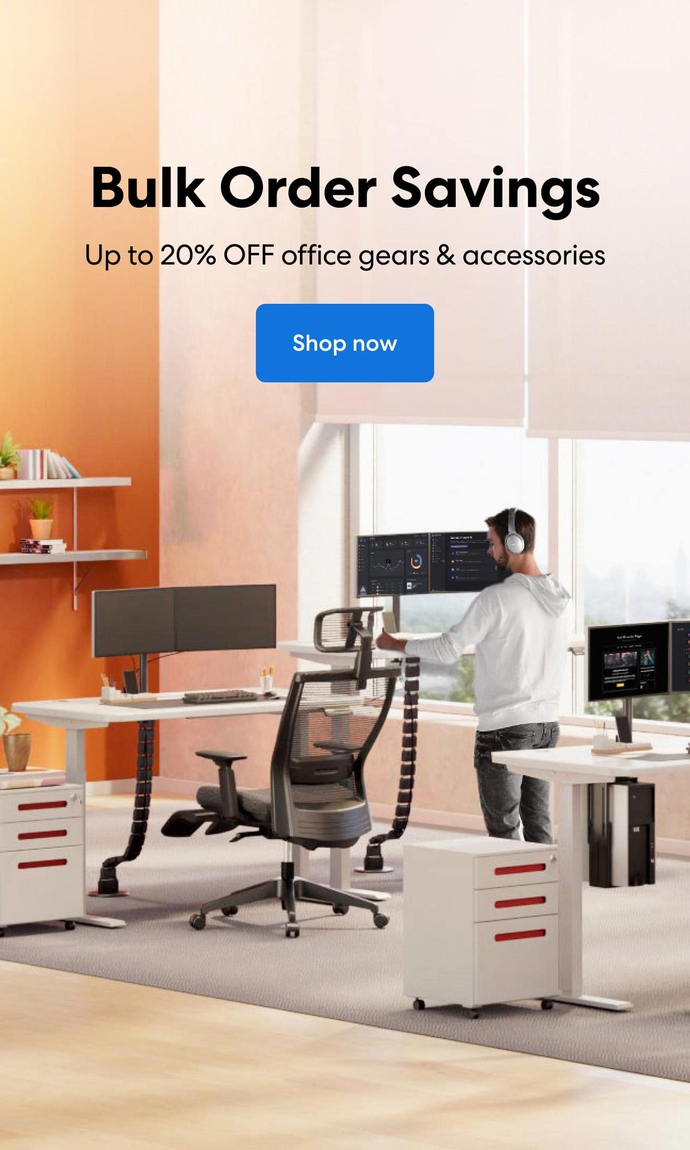 Subcribe newsletter and get $100 OFF.
Receive product updates, special offers, ergo tips, and inspiration form our team.