Desks that have been specifically designed for small spaces prove that there is no reason as to why those lacking in square footage should stop themselves from enjoying a home office space that is both motivating and stylish. Below is an edit of 20 of the very best desks that are perfect for small spaces and will give your bedroom the glow-up it deserves. 
What you once used as a makeshift desk – your coffee table, dining room table, or dressing table – will no longer 'make-do' two years down the line, and while some may find themselves back in the office more frequently during the post-pandemic, if you are someone who has made hybrid working your new reality, these small desks for your bedroom are perfect for you! 
If you know that your spine is tired of working from the sofa, and you find yourself reading an article for the top 20 small desks for your bedroom, then the time has come for you to make the purchasing decision on which ergonomic piece of furniture you want to spend your money on. 
Having a pocket-sized bedroom should not set you back from the photogenic office spaces that you are drooling over on social media. In fact, there are so many small computer desks for you to choose from that you will end up forgetting all about the home office space you don't have. All of the desks mentioned below are space-saving solutions to the tricky storage space conundrum that you are currently facing. 
What is a Small Desk for a Bedroom?
A small desk for a bedroom is a normal desk designed to fit a small bedroom with minimal space, making the most out of it. The compact desk gives you a functional workspace to work on your laptop. Most desks have storage compartments allowing you to store your office supplies easily.
Apart from that, many small desks are installed with smart buttons, making their functionality much easier. Dual electric motors allow you to make the most out of your workstation, boosting your productivity to the next level.
The 20 Best Desks for Small Spaces
Do you have a confined space in your bedroom stopping you from using it effectively? In that case, Autonomous is happy to bring you a desk for your bedroom that fits your small space, allowing you to work from the comfort of your room.
Here are the top 20 picks of the best small desks for your bedroom in numerous styles you will love!
1. Autonomous SmartDesk Core
The Autonomous SmartDesk Core is a versatile and ergonomic desk designed specifically for the bedroom. This desk for the bedroom offers adjustable height features, allowing you to easily switch between sitting and standing positions. With its compact design, it optimizes space in smaller bedrooms, providing a comfortable and efficient workspace.
The SmartDesk Core is built to last, ensuring durability and longevity. Upgrade your bedroom with this desk for the bedroom and experience enhanced productivity and a healthier work environment.
2. Autonomous SmartDesk Pro
Enhance your bedroom workspace with the Autonomous SmartDesk Pro, a premium desk for the bedroom. This desk for the bedroom offers customizable features, making it ideal for a personalized setup. Its adjustable height feature allows you to find the perfect ergonomic position, promoting comfort and productivity.
With its sleek design and professional aesthetics, this desk for the bedroom adds a touch of sophistication to any bedroom decor. Invest in the SmartDesk Pro and transform your bedroom into a functional and stylish workspace.
3. Nexera Tangent Desk
Introducing the Nexera Tangent Desk, a modern and practical desk designed specifically for the bedroom. This desk for the bedroom combines contemporary style with functionality. Its compact size is perfect for smaller bedrooms, optimizing space without compromising on workspace.
With ample storage options including open shelves and drawers, the Tangent Desk helps you keep your bedroom organized and clutter-free. Elevate your bedroom with this desk for the bedroom, providing both style and efficiency in one.
4. Wistopht CompactDesk: Touchscreen Control & Wireless Charge Pad
Here, the Wistopht CompactDesk: Touchscreen Control & Wireless Charge Pad is another excellent option for those with limited space. 
This desk was specifically designed for those with less available space in mind, therefore, making the AOKE Wistopht Compact Desk a great small writing desk for your bedroom that does not take up too much space but still provides you with all the space you need to work comfortably.
5. EUREKA ERGONOMIC Home Office Computer Desk: Storage Shelves
Discover the EUREKA ERGONOMIC Home Office Computer Desk with Storage Shelves, an excellent desk for the bedroom. This desk for the bedroom offers a sleek design and practical storage solutions. The built-in storage shelves provide ample space to keep your bedroom essentials organized and within reach.
With its spacious desktop area, you can comfortably work on various tasks. Upgrade your bedroom with this desk for the bedroom, combining style, functionality, and efficient storage.
6. Skyline Decor Industrial Modern Desk
Bring industrial charm to your bedroom with the Skyline Decor Industrial Modern Desk, a unique desk for the bedroom. This desk showcases a perfect blend of rustic and contemporary design elements. Its sturdy metal frame with a distressed finish ensures durability and adds character to your bedroom.
The generous legroom and versatile functionality make it an ideal desk for the bedroom. With its spacious desktop, you can create an inspiring and productive workspace. Elevate your bedroom decor with this stylish and functional desk for the bedroom.
7. FM FURNITURE Kyoto 140 Writing Desk
Introducing the FM FURNITURE Kyoto 140 Writing Desk, a sleek and minimalist desk specifically designed for the bedroom. This desk for the bedroom offers a spacious writing surface, providing ample room for focused work. The solid wood legs ensure stability and durability, making it a reliable choice for your bedroom workspace.
With its minimalist design, the Kyoto 140 Writing Desk complements any bedroom decor. Create a minimalist and efficient workspace in your bedroom with this small writing desk.
8. Wistopht CompactDesk Starter
Two global leaders in ergonomic tech, Autonomous and Wistopht, have united to make Autonomous' bestselling SmartDesk better than it was ever before. At a glance, the AOKE Wistopht Compact Desk Starter is the perfect small computer desk for your bedroom, featuring a sturdy frame and a spacious, minimalistic desktop.
The Wistopht CompactDesk Starter can easily become your new favorite standing small desk for your bedroom, just like that.
9. Timotion Compact Desk: Basic Keypad
The Timotion Compact Desk: Basic Keypad is another one of the best small writing desks for your bedroom thanks to its extraordinary features. This unique piece of furniture is for those who prefer to stand at all times or sit on very high stools.
10. Fenge Ultrawide CompactDesk: Drawer and Bag Hook
It is important to remember that only a healthy body is able to take on the burden of work, and this is where the ergonomic concept of the Fenge CompactDesk comes in. By allowing you to sit and stand alternately, this small standing desk with storage relieves work pressure while fitting perfectly within the space of your bedroom.
11. EUREKA Ultra Long CompactDesk: Programmable Keypad
The EUREKA Ultra Long CompactDesk: Programmable Keypad is a compact standing desk suitable for all small spaces. 
With electric legs, a quick start and smooth stop, an anti-collision sensor for safety, and an intelligent hand controller, there is no need to further convince you as to why this small desk for your bedroom is among the best.
12. Nexera Secretary Desk
The Nexera Secretary Desk is a versatile and functional addition to any bedroom. Designed specifically for bedroom use, this desk offers a compact and space-saving solution. Its sleek and modern design complements various bedroom decors.
The desk features a drop-down door that serves as a writing surface when opened, providing a dedicated workspace. It also includes open shelves and drawers for additional storage options. With its cleverly designed compartments, this space-saving secretary desk helps you stay organized and maximize your productivity.
13. Modernsolid Folding Table: Height-adjustable
The Modernsolid Folding Table is a practical and adjustable desk for the bedroom. This height-adjustable desk allows you to customize the height to your preferred ergonomic position, promoting a comfortable and productive work environment. Its folding feature makes it easy to store or transport when not in use.
The table is constructed with high-quality materials, ensuring durability and stability. With its sleek and modern design, the Modernsolid Folding Table adds a contemporary touch to your bedroom decor.
14. Wayfair Scheinman Floating Desk
Regardless of whether you have reduced space at home or if you are wanting to maximize the space usage in your office, the Wayfair Scheinman Floating Desk is regarded as one of the best options for a work-from-home setup in your bedroom. 
This is especially true for those that don't want to sacrifice floor space, as it is a floating desk that can be mounted on your wall. 
15. Leonie Compact Desk
The Leonie Compact Desk is one of the best options for anyone wanting a small desk with drawers for their bedroom. This desk comes complete with cable management features, a tidy little drawer, and an extendable work surface, making it a great compact desk that is functional as well as fashionable. 
16. Hopkins Compact Desk by Made.com
Does clutter stress you out? Don't worry, we get it! That is why we recommend the Hopkins Compact Desk as your next essential. With its sleek lines, plentiful storage, clean design, and oak-effect high board, the Hopkins Compact Desk is the perfect solution to your work-from-home woes. 
17. LENO Ladder Shelf Desk
The LENO Ladder Shelf Desk is a small computer desk for your bedroom that comes in 18 different colors. What makes this leaning writing desk great is the fact that it is able to fit in even the smallest of properties, all while giving you a place to display your favorite books within arm's reach. 
18. Costway Wall-mounted Drop-leaf Floating Laptop Desk
With over 100 ratings and an average customer review of four and a half out of five stars, the Costway Wall-mounted Drop-leaf Floating Laptop Desk is not only functional but also extremely versatile. 
This wall-mount desk can also serve as a coffee table, dining space, and even a plant ledge for anyone wanting to utilize multifunctional furniture in their homes. Made up of pine and metal, this desk is able to hold up its weight and is very easy to assemble. 
19. Hashtag Home Floating Desk
Another contemporary and modern solution for your small bedroom workspace is the Hashtag Home Floating Desk, thanks to its full-width drawer, shelf, and leaning design. This desk is available in four different colors and, if needed, could easily double as a vanity table in your bedroom. 
20. M&S Sonoma™ Corner Desk
Are you looking for a small corner desk for your bedroom? Then, you have come to the right place. The M&S Sonoma™ Corner Desk is perfect for optimizing space by tucking away neatly into the corner of your bedroom. It features a handy soft-close drawer on which you are able to store all of your desk essentials. 
Benefits of a Small Desk for Bedroom
There are numerous benefits of a compact desk for the bedroom. Here are some prominent ones:
Takes Minimal Space
This is one of the most important advantages of choosing a small desk for a bedroom. It takes up minimal space in your room and does not clutter your room with useless furniture. Most small desks reviewed on this list can easily be accommodated in the corner of your room, providing enough moving space.
Enhances Overall Look
A sleek and modern desk for the bedroom enhances the look and feel of your room by multiple levels. Moreover, it also boosts your productivity since the furniture has a dedicated purpose: putting yourself to work.
Affordable
Not to forget that these small desks are highly affordable if you are looking for a great piece of furniture under a budget. Because of their compact design, they are cost-effectively manufactured, which ultimately makes them affordable. Furthermore, bulk orders may further reduce the price if you are willing to get these desks for your workspace.
Small Bedroom Organization Ideas and Tips
Before you jump straight into finding the perfect small desk for your bedroom, the first thing you should be considering is where to put a desk in your bedroom, and if you don't have space for one, you need to make space. Bedroom organization ideas are fun to do and with the right storage tools, you can easily make space for a small desk in your bite-sized bedroom. 
Storage is the key to getting the maximum out of any space. However, it is not just about the storage furniture you choose but also about the way in which you organize it. Baskets, hooks, and drawer organizers go a very long way in reducing the clutter in your bedroom. 
The organization ideas in this article have been formulated so that you are able to get the utmost storage potential out of your room; these are: 
Declutter your room

Use hooks to hang bags, scarves, clothes, and even towels

Utilize the area under your bed for storage

Opt for multifunctional furniture

Use closet organizers

Hide shoes inside shelves or box beds

Fill up the space above your cabinets

Use trays and baskets to group miscellaneous objects

Turn to flexible furniture pieces, such as trolleys or carts, for organization

Keep your floor free from clutter 
The Verdict
Getting a small desk for your bedroom is a great way to boost your overall productivity. It also allows you to work from your home easily without worrying about getting an expensive piece of furniture. Moreover, the top 20 picks of the best desks for bedrooms fit in with your room's aesthetic, which enhances its overall appeal.
With all of the great options for desks for small bedrooms that are available to choose from, it is now up to you to pick your winner. From function and form to aesthetics and price, the perfect small desk for you will differ from the perfect desk of another; that is why it is so important that the one you chose utilizes your space perfectly. Once you have figured out which small desk for your bedroom does this, all that is left to go with your small desk is a comfy desk chair. Thanks for reading!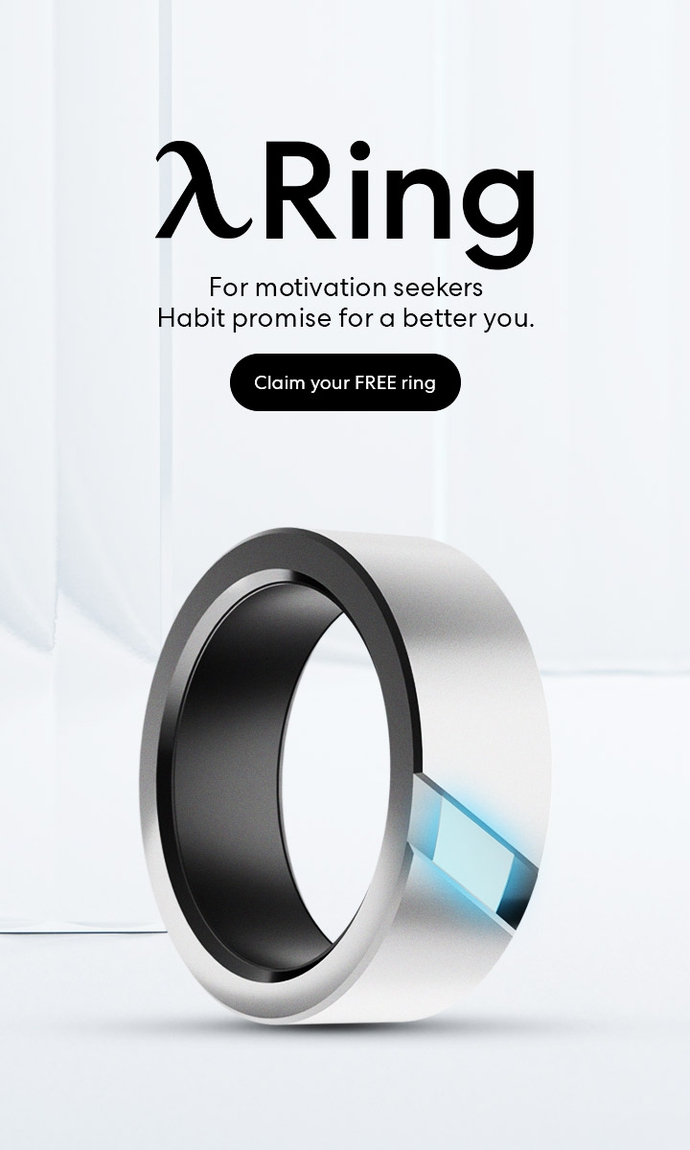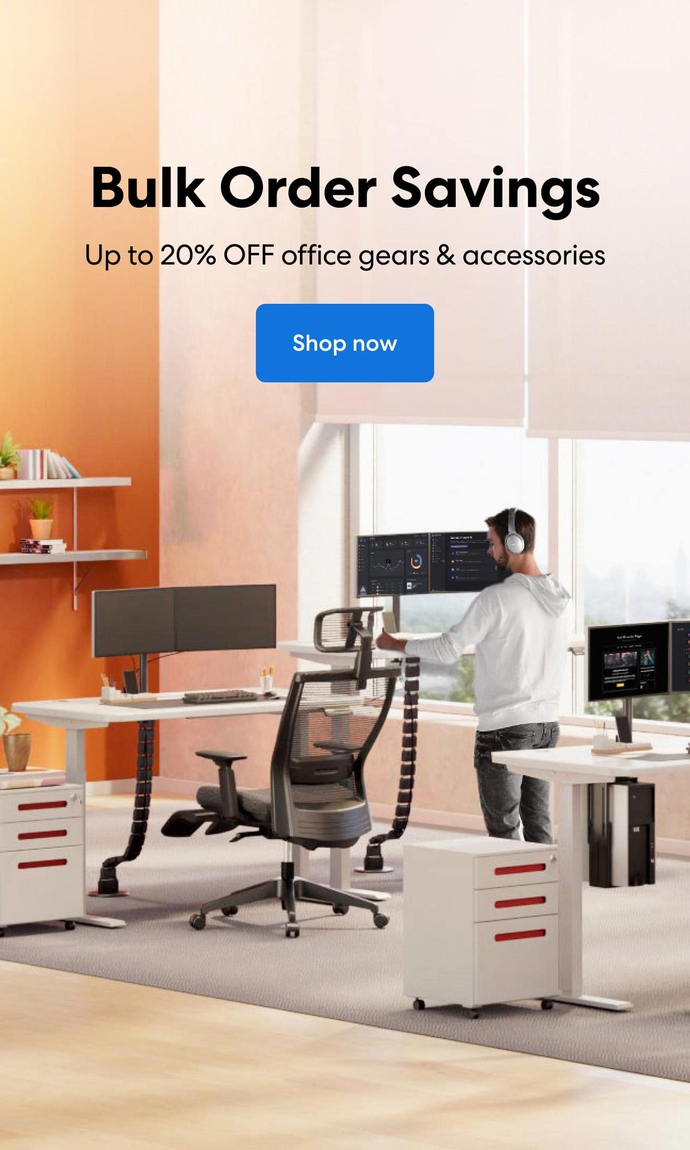 Subcribe newsletter and get $100 OFF.
Receive product updates, special offers, ergo tips, and inspiration form our team.