Workplace Inspiration
25+ DIY Computer Desk Ideas for a Home Office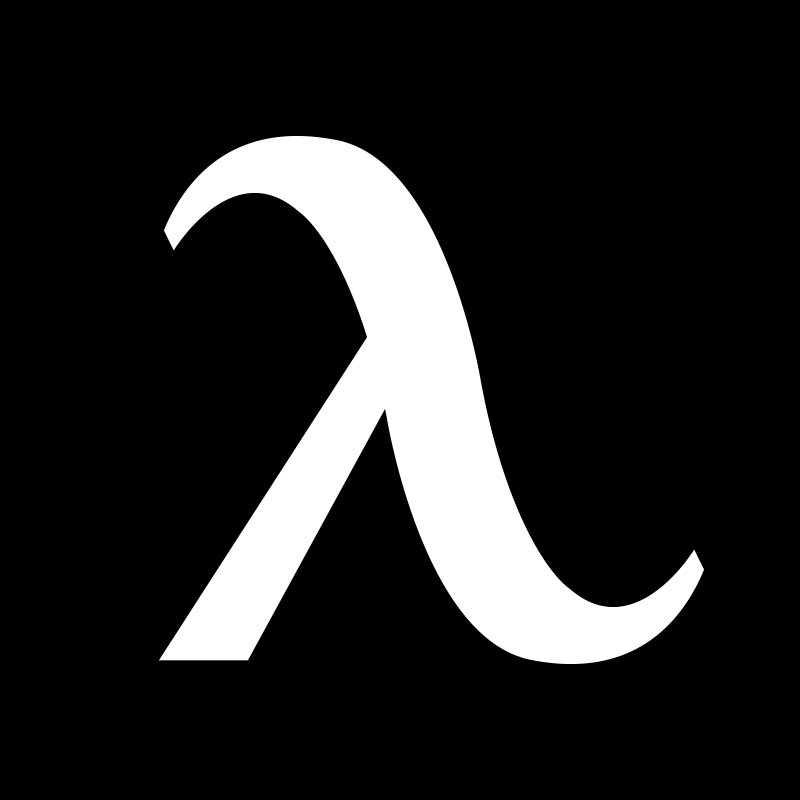 Autonomous
 | 
Feb 9, 2021
A DIY computer desk is a staple in a remote workspace. Unfortunately, you don't have space or resources synonymous with a traditional office, so your best bet is to make do with what you do have. Though you're in a remote workspace, you still need to look out for your physical health, which makes the idea of a standing desk still very beneficial.
What are your computer desk plans now? Do you plan to remain seated while using a traditional one? Are you familiar with all the implications that come with staying seated for long hours? If you're not in the loop, too much sitting can wreck your body in a series of different ways.
Check out the information below that gives you some stellar DIY desk ideas to help you either buy or build your own computer desk.
Pros and Cons of Building Your Computer Desk
Pros of Building Your Computer Desk
Is building your computer desk a good idea in the first place? Well, these upsides would imply that it is a great one:
You get to exercise control over various visual and functional elements that help you remain comfortable in your

workspace. It's good when your identity can come out in the way you design your environment.

There's a lot of money to be saved in going the DIY route. When you can build your desk

, acquiring the materials costs much less than buying a brand-new desk.

You can explore a series of ideas, which allows you to

brainstorm, combine, and even come up with your theme.

You get the benefit of a standing desk in your remote workspace, which means you bring comfort and

health improvement together in a single space.
Cons of Building Your Computer Desk
It's not all about the roses, though since there are a few things about building or buying based on a creative standing desk idea.
If you know how to build a computer desk, then many different possibilities become accessible to you. Unfortunately, the pool of ideas that you can execute is much smaller without the knowledge.

Some of the available options don't provide a sturdy base, which means you run the risk of bringing destruction to your precious equipment. How sad is that?
25+ DIY Computer Desk For Your Home Office
1. Autonomous SmartDesk Core
The only DIY work you need to put in here is assembling the pieces you receive out of the box. Once you do that, you get a SmartDesk Core at your fingertips with adjustable functionality. It's designed specifically for the home office, and you are very unlikely to regret your purchase.
2. Autonomous L-shaped SmartDesk
The Autonomous L-shaped SmartDesk offers an even greater level of functionality than the previous entry. The best part is the L-shape means that you can appropriately capitalize on the real estate available in whatever room you choose. There are many smart features to enjoy, and working should become more completable in no time.
3. Autonomous DIY SmartDesk Kit
While the DIY SmartDesk kit doesn't have all the same features as the other two Autonomous entries on the list, it embodies this topic's spirit like no other. You get a sturdy base with some cool built-in features, and all you need to do is get creative, select a desktop, and affix it to the said base.
4. Wraparound Standing Desk
Your space may not necessarily be able to fit a whole standard-sized desk without creating a massive inconvenience for yourself where space is concerned. However, you can capitalize on the corner space by setting up an L-shaped pre-built or DIY computer desk.
5. Floating Corner Desk
This alternative fits neatly into the corner, which means you can enjoy it without compromising too much on the free space you have. All it requires is that a piece of wood is mounted into the designated room corner using the appropriate measurements.
6. Standing Desk Converter
If you already own a standard computer desk that you're fine with, you can add standing desk functionality to it by seating a standing desk converter atop it. Doing so increases the flexibility you have, and it means you don't have to take the drastic step of throwing out your existing setup.
7. Standing Desk Modification
If you know how to pull this off, you can modify your existing desk to give it a permanent standing function. This is going to require removing the legs from the unit and affixing a longer set of legs in their place. In its basic form, this DIY computer desk is not adjustable.
8. Pipe-based Standing Desk
A pipe standing desk features a wooden desktop atop steel pipes that have been molded into the shape of legs. If you're not familiar with creating such a desk yourself, you can pay professionals to make you one, or you can even purchase a ready-made one for a fraction of the price of a typical standing desk.
9. Dresser Standing Desk
Have you ever noticed that your dresser is the perfect height to double as a standing desk? The chances are that you've never taken notice since most people don't think "this is a great workspace" when they look at the thing that they keep their clothes in. However, you can save quite a bit by clearing some space and placing your monitors and your peripherals to stop your dresser.
10. Wall-mounted Shelf
This DIY computer desk option bears striking similarities to the floating corner desk. The difference comes in the positioning used. Instead of being confined to a corner, you may want to mount the desk to a single wall. It's one of many positions that wooden standing desks shine in. IKEA, for example, is well known for its wall-mounted options.
11. Bookcase Standing Desk
You probably got caught off guard by this one, too, just as you may have been when the dresser came into play. Without focusing too much, when you look at a bookshelf, all you see are layers of platforms used to hold books. If you look through the eyes of a DIY enthusiast, it's the perfect standing desk. Depending on how wide each level is, you may even be able to achieve manual height adjustment by alternating which platform you use.
12. Treadmill Desk
Not only is using your treadmill an excellent computer desk idea for positioning, but it can also have a series of health benefits for you. Light exercise and movement are essential in your work to maintain a healthy state. It doesn't get more convenient than having your office space be a treadmill, which means you can take short slow walks for whatever intervals you want while working.
13. DIY Converter
If you don't want to or can't afford to purchase a standing desk converter for your existing office desk, You might want to explore the option of setting up or building your own. You already have an existing desk, so why not save some cash by modifying it instead of purchasing a whole new one? You can choose wood, metal, or whatever material for your build. If you don't want to do any of those things, you could even use a stack of books to keep your screen elevated.
14. Ironing Table
Ironing tables are way sturdier than people give them credit for. Persons may never know since they don't use them for much more than preparing clothes. However, it turns out that you can get away with putting quite a few items atop the table. Remember, moderation is critical, though. You can stack your screens and peripherals on top of your ironing table. The best part is most ironing tables have a height adjustment mechanism, which means your DIY desk has a built-in adjustability feature.
15. Cardboard Standing Desk
Don't panic, as this is not a desk made entirely of cardboard. Even if you were to reinforce such a thing, would it be able to stand up to your workload's physical requirements? You would likely have to make a new one daily. However, you can use cardboard to build yourself a standing desk converter or another type of structure. Thankfully, these items are made of cardboard, which means replacing them shouldn't be out of reach.
16. Raise Existing Desk
Another option is to raise the desk you currently have, so it can handle the designated workload. Earlier, you saw that replacing the initial legs on a desk can give you the height you need to work while standing. What about raising the desk a bit? You would need to find some flat and sturdy items for the best results. Upon doing so, the plan is straightforward. Identify the height that you want and evenly start stacking whatever object you chose on the ground in four spaces for each corner. Place the desk on top of your stacks after that.
17. Cabinet Standing Desk
If your expectation here is to read about another piece of furniture that does the same thing that your bookcase or dresser does, then you are right on the mark. Naturally, the height of your cabinet should be different from the other two pieces of furniture if you have them. Therefore, the benefit of going this route (if you have other options) only lies in the height difference.
18. Monitor Riser
Here's another good reason why you don't necessarily need to go all-in with a standing desk converter to get some more height on your device. That's why monitor risers exist. They work under the same principle as the standing desk converter, but they are platforms designed explicitly for monitor placement. This may not be a good option for you if your peripherals are going to be too low.
19. Build from Scratch
There is almost no more faithful embodiment of a DIY computer desk than the one you build on your own. Skills play a massive role in the equation here, as there are going to be more significant limitations for those who lack the know-how. If you are though, feel free to let your artistic genius shine with your standing desk.
20. Chair Desk for Laptops
Have you ever considered the potential that a chair has as your desk? Most people haven't, and rightfully so. However, if you are using a laptop, placing a chair on top of your traditional desk with the laptop atop it makes your workspace that much more comfortable.
21. Folding Bed Tray Desk
These are affectionately known as "lap desks," and they are often used by university students who want to elevate their devices to get some work done on the bed. Depending on your height requirements, you may be able to use one of these in the place of a standing desk converter. You don't get a ton of adjustability, but at least you have a high and a low position for way less cash.
22. IKEA Reception Desk
IKEA has a solid set of sit-stand reception desks that fit into different styles of office design. While you'd be responsible for its assembly and placement, you can skip a lot of the baggage that comes with a more traditional DIY experience.
23. Lucite Desk
Another great idea is to use an existing or purchase a new Lucite desk for your home office space. The transparent look gives a premium feel to your desk setup, which means you get to work in style.
24. Multi-use Desk
This DIY computer desk is not necessarily for your computer at all. It's the center of efficiency, as it only consumes a single space and can meet multiple needs. For example, you may use this desk when you are putting drinks and puzzles together. However, when it's time to work, the desk becomes repurposed as a standing desk for that option.
25. Laundry Basket Standing Desk
The explanation for this one is straightforward. If you have a high-end laundry basket, you can turn it upside down and place your equipment on its base. Note that you don't have to do this from the floor if your basket is short. You may also use it as a standing desk converter.
26. Wooden Pallet Desk
If you can, you should make yourself a wooden pallet desk for your computing needs. However, if you don't have that skill set, it's an excellent investment for your workspace. The material and the look blending well, and you can even repurpose it as well.
1
Get exclusive rewards
for your first Autonomous blog subscription.
WRITTEN BYAutonomous
We build office products to help you work smarter.
Coming at You Live from Autonomous' Social Media!