Smart Products
3 drawer filing cabinet – An awesome office storage solution

Autonomous
|
May 4, 2019
5,105 Views
Keeping your office neat and well-organized is vital. It will not only help you to be more productive throughout the day but it will also add a certain level of professionalism to your office work. A workplace can be tough to organize with cramped spaces, but with the right layout and storage tools, you can make the most out of any office space.
Using a filing cabinet as layout and storage tools can come up as the most helpful thing to keep the workplace tidy and organized. Though major transformations have taken place over the past decades regarding office and work environment including furniture, the need for a file cabinet has remained a staple. However, for a good reason, one can even say that digital storage and cloud computing tools will soon rule out the need of filing cabinets, but there always will be a need of physical storage to deal with situations that require hard-copies of essential documents.
A file cabinet provides a secure and straightforward way to make sure that files are easily accessible. There are different types and sizes of filing cabinet available in the market which includes lateral file cabinet drawers, vertical models, flat file cabinets, etc., but out of the all filing cabinets available in the market 3-drawer filing cabinet is the most used one in the office premises. These storage units are capable of performing many functions that can enhance everyday operations thereby making it essential for the companies to include such filing cabinets in their offices.
To keep your important documents and papers safe and sound, all you need is secure and convenient storage that can be adapted to fit your existing office space. If your office is still to go paperless and you have a bunch of documents to be taken care of, then the last thing you would be doing is randomly stuffing papers into your desk drawers. It will not only create clutter but will also make it impossible to locate a file when you need it quickly. Therefore choosing the right cabinet for the purpose is the most crucial part.
Let us discuss the reasons why keeping 3 drawer filing cabinet at your workplace is a must have a storage device to keep your storage space miles away from being cluttered.
Reasons to buy 3 drawer filing cabinet
Help you stay organized: Choosing a 3-drawer filing cabinet as a storage device for your office space will be one of your best decisions. The cabinet will be the best bet to keep your important stuff like documents and paperwork well organized as it is spacious and has three separate drawers that will be more than enough to avoid clutter.
Allow easy access to essential documents: The cabinet has three separate drawers which will help users to access the necessary documents pretty much easy as compared to the other filing cabinets in the market. To make the most out of this cabinet, one can divide the documents and paperwork as per the needs and can store them separately in different drawers. Filing cabinets also make it possible for employees to categorize and store files and folders. It will not only make you quickly access your essential documents but will keep your place neat and tidy.
Provide the right level of security to ensure privacy: As compared to the other such cabinets available, the 3 drawer filing cabinet provides the utmost security to safeguard the confidentiality of your essential documents. Though the different models of the cabinet will have a different type of locking systems such as cam locks and sliding teeth locks but these often come standard with higher quality models and require a key to gain access. Such filing cabinets come with at least one locked drawer that favors security regarding important paperwork and document.
Easily incorporate into your existing office space: One of the most important reasons to be looked upon before purchasing the cabinet is its portability. Such filing cabinets are capable enough to hold large amounts of files without occupying too much of the floor space.
Added security features: Some fireproof models of these cabinets are also available in the market. Using such models of the cabinet will help companies to increase the security of the files and folders that are stored in the filing cabinet. Besides this, the filing cabinet is also available in different types of locks to increase the security of confidential information stored within them.
As the 3 drawer filing cabinet has become the need of most of the offices and, therefore, many companies are manufacturing these filing cabinets. Multiple brands manufacturing the filing cabinets and that too of different sizes make it difficult to pick the best from the rest. There are even some manufacturers who design antique filing cabinet too including Autonomous, Mayline, Hon, Bestar, Devise, and Sandusky. However, Autonomous is the king in the market of manufacturing filing cabinets. The products manufactured by the Autonomous are made using high-quality material which results in high durability and better performance as compared to other such products in the market.
Let us go through some of the best 3-drawer filing cabinets available in the market:
Vifah A98 Autonomous filing cabinet
It is one of the best 3-drawer filing cabinets available in the market, and as it has been manufactured by Autonomous, so the quality of the product is beyond comparison with similar products from other brands.
Autonomous has designed this filing cabinet in a way that it will be a perfect fit under your adjustable height desk. The cabinet occupies very less amount of floor space which will make it comfortable for you to place it anywhere around your table or any suitable corner at your workplace. The dimensions of the cabinet are Height 24", Width 16" and Depth 21".
With a super fine cold rolled steel plate and 10x anti-rust treatment, the design of the cabinet has been made to provide utmost durability which offers portability as well. The product is fully adjustable for smart storage, and the three movable drawers of the filing cabinet will let users use the space as per their needs.
The Vifah A98 Autonomous filing cabinet is equipped with wheels at the bottom surface which make the cabinet easy to maneuver and equally easy to lock into place. This filing cabinet from Autonomous comes with a 1-year limited warranty.
DEVAISE Three-Drawer Filing Cabinet
24.6 inches tall, 15.7 inches wide and 19.7 inches deep, the DEVAISE 3-drawer Filing Cabinet is one of the best cabinets available in the market. The cabinet is not only mobile and portable for your office or home office usage, but it also has additional storage where you can stash office supplies, stationery and more.
The quality of the cabinet is top-notch as it has been constructed using solid metal and the ample storage offered by the cabinet makes it a good investment for your office use. Users will receive the product fully assembled except for the five wheels that will be installed before using the cabinet. Usually, the cabinets have four corner wheels to make it mobile, but this model has a unique center wheel which has been placed to prevent the unit from tipping over. The center wheel makes the cabinet more user-friendly.
The most useful feature of the cabinet is that it has three drawers of different sizes that have been designed to fulfill almost all kind of needs. One large file drawer is capable of holding letter-size hanging files while the other two stationery drawers on top have organization tray and divider. All the three drawers have security locks which make the filing cabinet a secure place to store important files and folders.
Lorell 17427 Three-Drawer Antique Filing Cabinet
This cabinet is another antique filing cabinet which is an easy to move unit as it has built-in wheels at its bottom. Investing in a wheeled cabinet model is a wise decision as they can get extremely heavy once filled. The cabinet is a reasonably priced model as compared to the others in the market, and it offers good space too.
Lorell 17427 is a black metal unit with three drawers to serve all your basic needs. Its top drawer is designed to keep all the miscellaneous office stuff, while the other two allows you to keep important files and paperwork. Talking about the dimensions of the cabinet, it is 30-inches tall, 14-inches wide and 18-inches deep thereby making sure that it won't occupy much of your space.
Adding more to the features, the drawers of the cabinet have built-in handles and tracks to accommodate hanging files. And, to make the cabinet a bit secured, the top two drawers have been provided with locks, the keys of which are included with the cabinet.
Choosing the right filing cabinet for your office needs is the most critical part to keep your work environment organized and make yourself more productive throughout the day. Out of the many kinds of filing cabinet available in the market, 3-drawer filing cabinets are the most useful and the most secure protection available for all your important documents and paperwork. There are various models of cabinet available in the market that is why we have mentioned some best models that offer the space, durability, and value that fits all your needs. Out of all the suggested model, it is the best bet to go with our Autonomous filing cabinet.
Related post: Is 3 drawer filing cabinet beneficial in your office or home?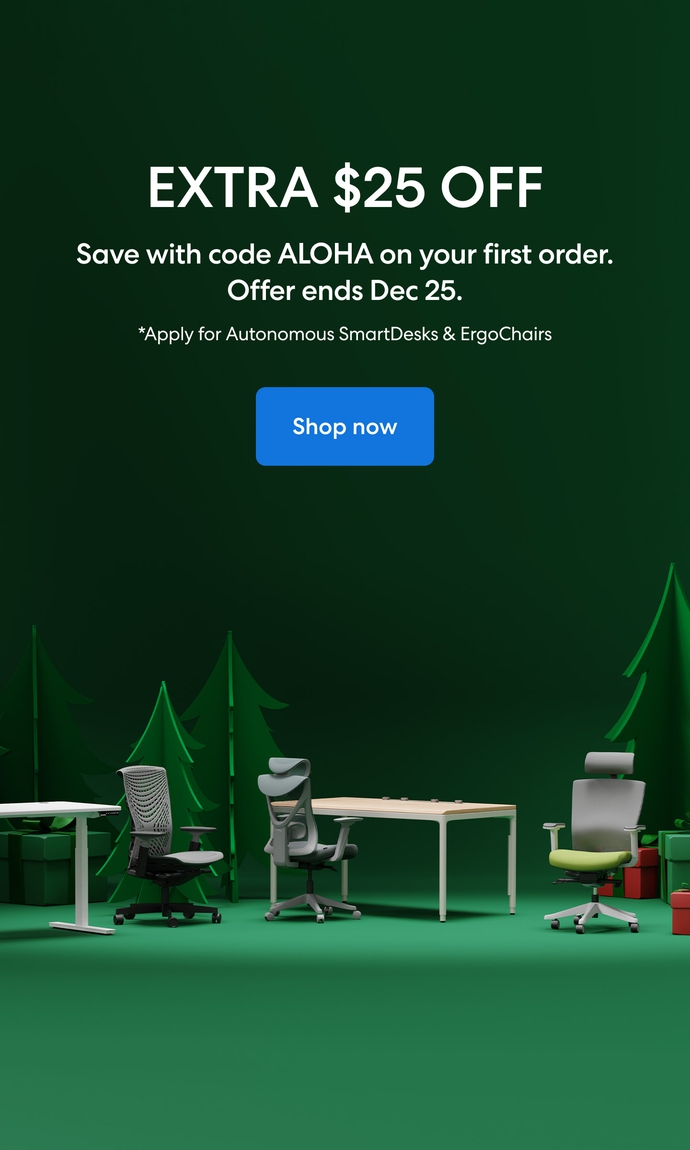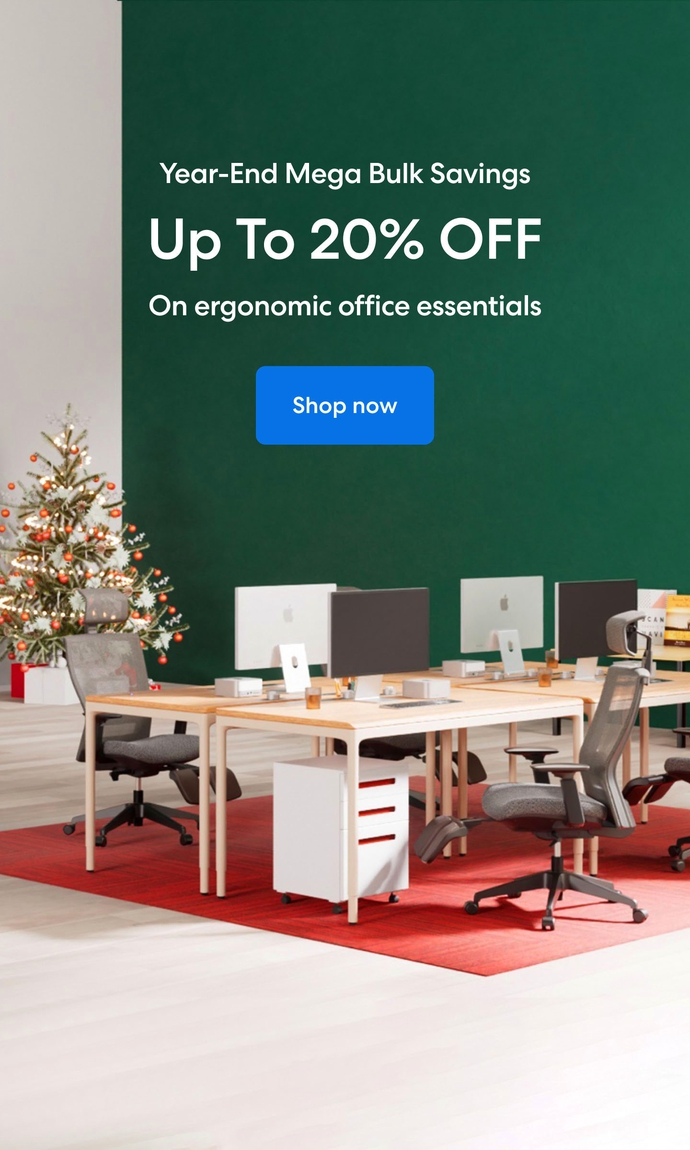 Subcribe newsletter and get $100 OFF.
Receive product updates, special offers, ergo tips, and inspiration form our team.