Latest Updates
3 Ideas to DIY Lunar New Year Cards For Your Coworkers

Autonomous
|
Jan 16, 2023
740 Views
The Chinese New Year begins on January 22nd, 2023, making it more than just another Sunday. In case you aren't aware, the Lunar New Year is a joyous 15-day celebration marked by Lunar New Year cards, red envelopes stuffed with money, and delicious dumplings thought to bring good fortune.
Even though many Westerners associate this event exclusively with China, several other Asian nations observe it as well, including South Korea, Vietnam, and Singapore. So, even if you don't observe the Lunar New Year personally, it's important to be familiar with some basic Lunar New Year cards (or Chinese New Year greetings in English) and greetings that you may share with your co-workers who celebrate it.
Is Lunar New Year a Holiday?
According to the lunisolar calendar, celebrating the start of a new year is at the heart of the Lunar New Year holiday. It's the biggest deal in China, and many other nations with sizable Chinese communities also get in on the festivities.
Therefore, several countries recognize the Lunar New Year as a public holiday. Due to the holiday, most commerce and educational institutions are closed.
At China's Spring Festival, everyone enjoys a holiday. Most Chinese institutions are closed from the evening before the Spring Festival until the seventh day of the first lunar month. Some institutions, including banks, continue normal operations and provide public transit throughout the Lunar New Year vacation.
However, you can still arrange happy Lunar New Year cards and gifts for your co-workers to enhance workplace interaction, and these simple gestures might even work as releasing anger activities in your workplace.
How To Say Happy Lunar New Year?
The year's most popular Chinese new year card greeting is "Gong hei fat choy," which is primarily heard in the Cantonese-speaking regions of southern China and Hong Kong. The phrase's literal translation is "may you be showered with endless happiness and success." "gong xi fa cai" means the same thing in Chinese (pronounced gong she fa tsai).
Additionally, several other methods exist to express your Chinese new year greeting to someone of Chinese heritage.
In Mandarin, "Happy Chinese New Year" is "xinniankuai le" (shin nee-an kwai le), literally "New Year happiness," and is a formal greeting used when meeting new people. The shorter "xinnianhao" (shin nee-an how) is the preferred form among close friends and family. "guonianhao," which means "pass the New Year well," is another typical New Year's greeting in China.
3 DIY Lunar New Year Cards You Can Make Easily
Handmade cards are the best option if you have the heart for a certain craft. Those closest to you will appreciate the extra effort you put into making a Lunar New Year greeting card for them. Your co-workers will appreciate the thought that went into a handmade card because of the time and care required to create it, and the gesture will be considered positive workplace etiquette.
1. Chinese Lantern-themed Card
To start with this card;
Get a piece of off-white paper measuring 8 inches by five and a half inches, two pieces of red paper measuring 4 inches by five and a half inches, and a piece of white paper measuring three and a half inches by five and a half inches.

Use a blank sheet of white paper, a red ink pad, and a stamp of your choosing to create a custom message.

Use the stamped sheet to trace and cut out three identical circles.

Make a card out of off-white paper by folding it in half lengthwise.

Attach the red paper to the front of your card, and then put the white paper on top so that the red borders on all four sides are the same length.

Now, combine the three circles on the front of the card and draw hooks on them with a red marker to make them look like Chinese lanterns.

Lastly, tie a bow with the words "Gong Xi Fa Cai" on it and hang it from the top of your Lunar New Year card.
2. Red and gold classic-themed Greeting Card
Red backdrops with gold paper cuts and flat cutouts of this happy Lunar New Year card represent the classic Chinese new year.
This new year's card requires two paper cuts of wall vases filled with colorful blooms, bringing a splash of beauty to the new year. Off to one side, make a lamp that dangles from a golden eternity knot. The central character of this paper lantern contains the Chinese symbol for "Fu," which means "Good Luck" in English. And "Happy New Year" can be printed on the front.
Additionally, you can make this Lunar New Year card with another design in which fireworks illuminate the night sky. The red card background should be embellished with paper-cut flowers made of gold foil. On the front, you can write the season's greetings and 'Best Wishes for a Prosperous New Year.'
On the inside of your Lunar New Year greeting card, you can write, 'Wishing you a happy holiday season and a prosperous new year.
Sending these western or Chinese new year greeting cards is a wonderful way to share your happiness and hopes for the coming year and build respectful communication in the workplace with your co-workers.
3. Greeting Card for the Year of the Rabbit
To make this card, you must fold a sheet of white paper in half.
First, using the sunset colors (coral, orange, and yellow), paint a scenery on a blank sheet of paper. You can use a scrap of this paper to decorate your card's front.
Then, make a utensil design of whatever Chinese design you want. You can now affix the utensil on the card and fill it with black dye.
Lastly, place a black scrap on the top of the card and then use a glitter marker to write "Year of the Rabbit."
Concluding Your Greeting Card
Chinese New Year invites act as motivational activities for employees and is a great way to get all workers excited about joining in the celebration.
The greatest Lunar New Year cards should include gold, red and citrus colors, as well as fireworks and lanterns. Additionally, find some office party gift exchange ideas that you can easily present with your diy greeting card.
Lastly, you can include pictures of you with your co-workers with your Lunar New Year greeting cards; everyone will appreciate them. And you can also use picture cards for your colleagues' group photos for a much more personal touch.
Video ads for product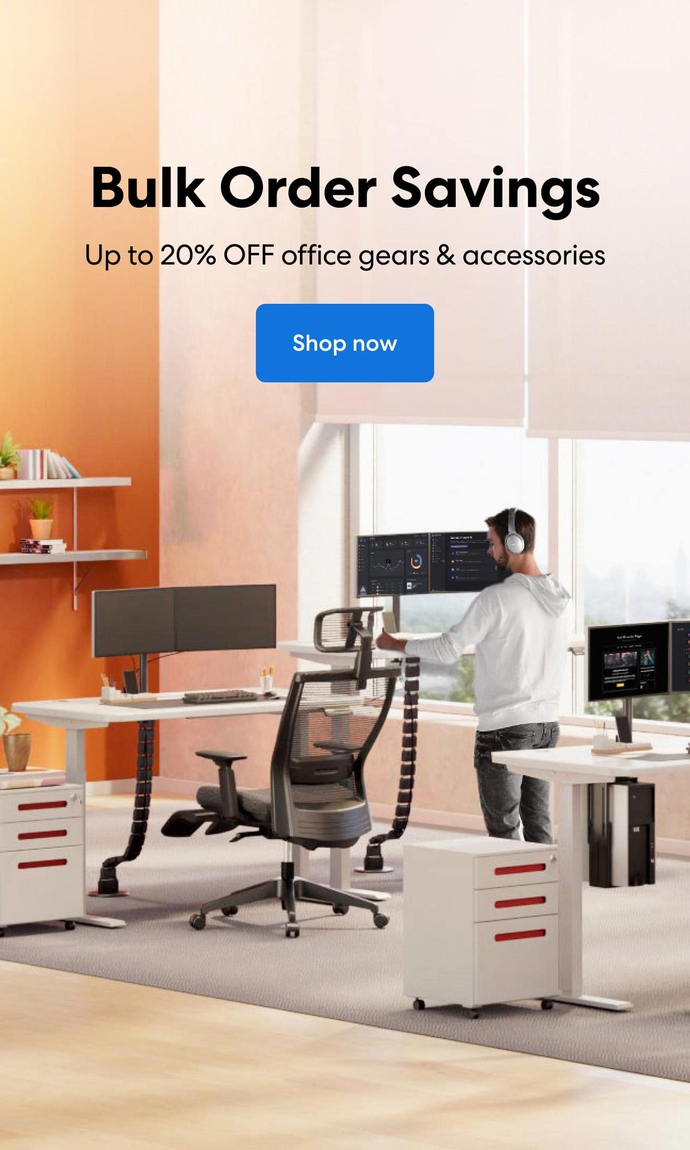 Subcribe newsletter and get $100 OFF.
Receive product updates, special offers, ergo tips, and inspiration form our team.