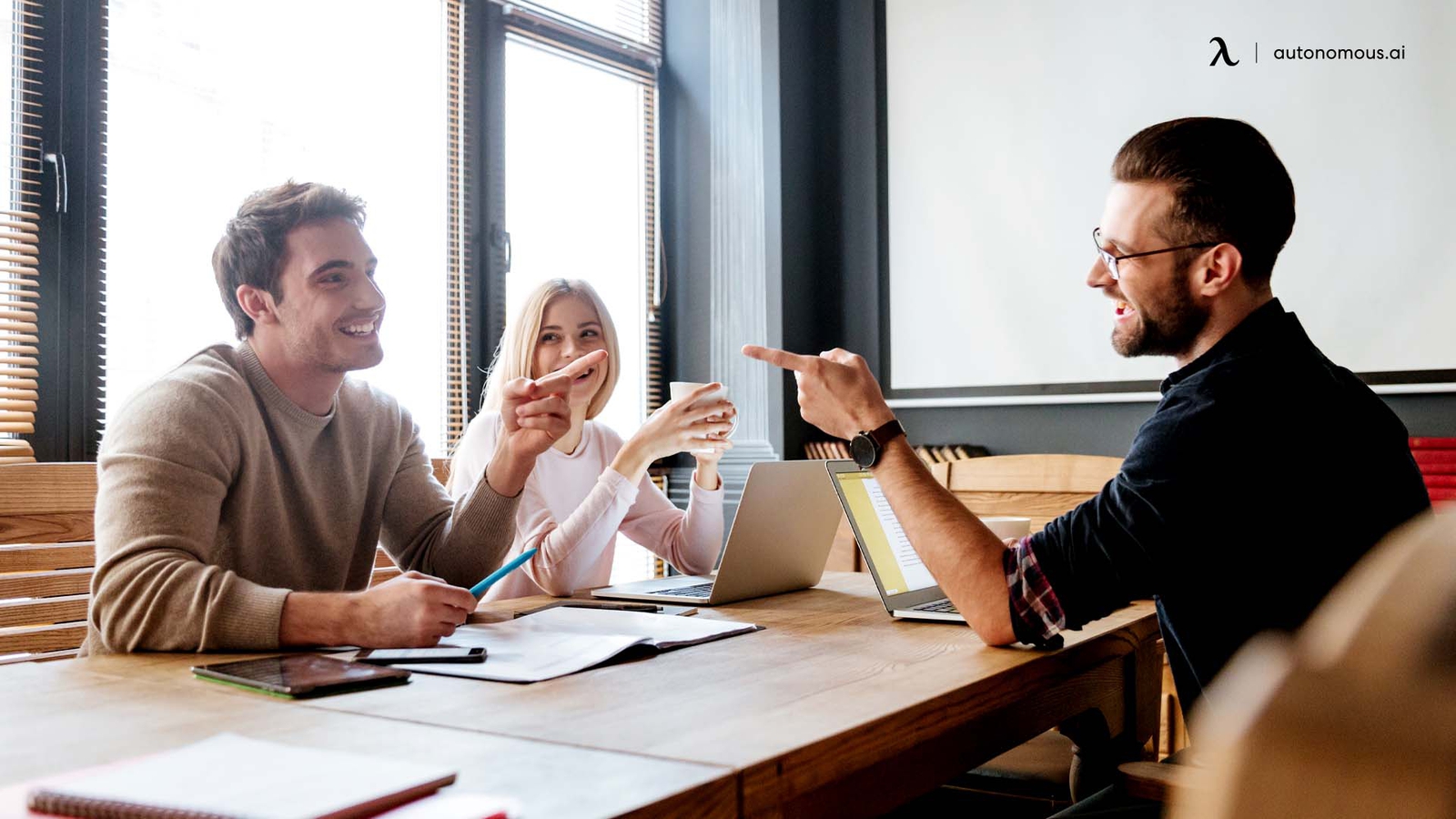 Hybrid Working
9 Tips to Build Positive Relationships in the Workplace

Autonomous
|
Apr 8, 2021
5,910 Views
The building of positive relationships in the workplace is a crucial component of company success. Office workers and managers should both understand the importance of positive workplace relationships. Some of the main contributors to workplace stress are related to workplace cultures like poor workplace interactions and negative relationships in the work environment.
Interpersonal relationships in the workplace can positively or negatively impact your job satisfaction level and your ability to be promoted and gain performance recognition. Building positive relationships at work is going to make you feel more comfortable in the work environment, less intimidated by others, and help you grow your influence in your company. However, for many employees and managers, building a positive relationship in the workplace is not a simple thing to do. This article by Autonomous discusses nine tips to build a positive relationship in the workplace.
Benefits Of Social Interaction At Work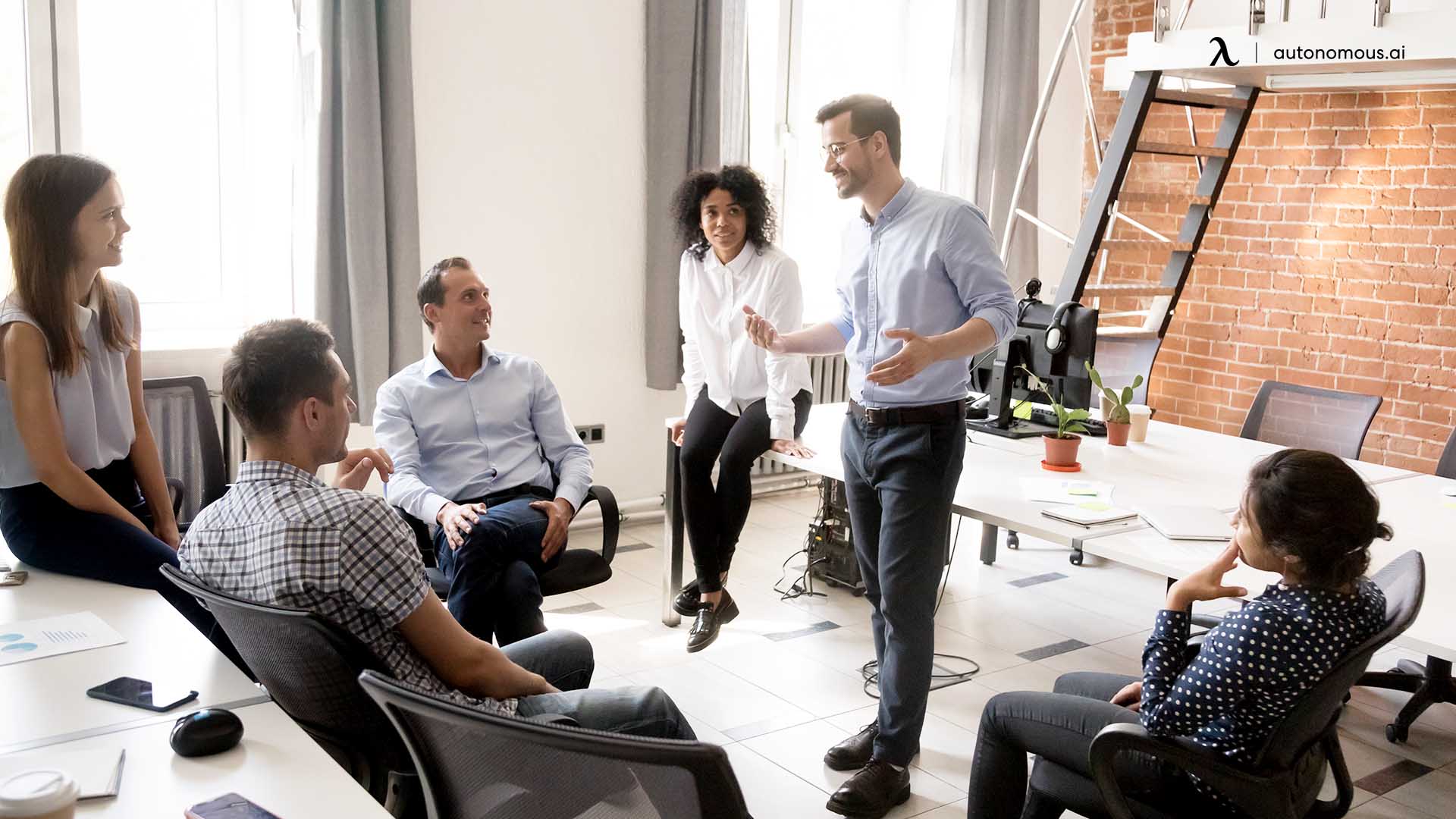 Social interactions act as an essential link to employee well-being. Human beings are co-dependent and therefore crave connections with others. Both office workers and managers need to understand the benefits of social interaction at work and know how to create positive relationships in the workplace. Below is a list of ten advantages of social interaction at work.
Improved

Employee Engagement

Increased Happiness

Increased Knowledge and Productivity

Improved Job Satisfaction

Less Stress

Increased Innovative Thinking

Increased Trust

Improved Overall Performance

Increased Engagement and Loyalty

Healthier Life
Positive Interactions In The Workplace Are Important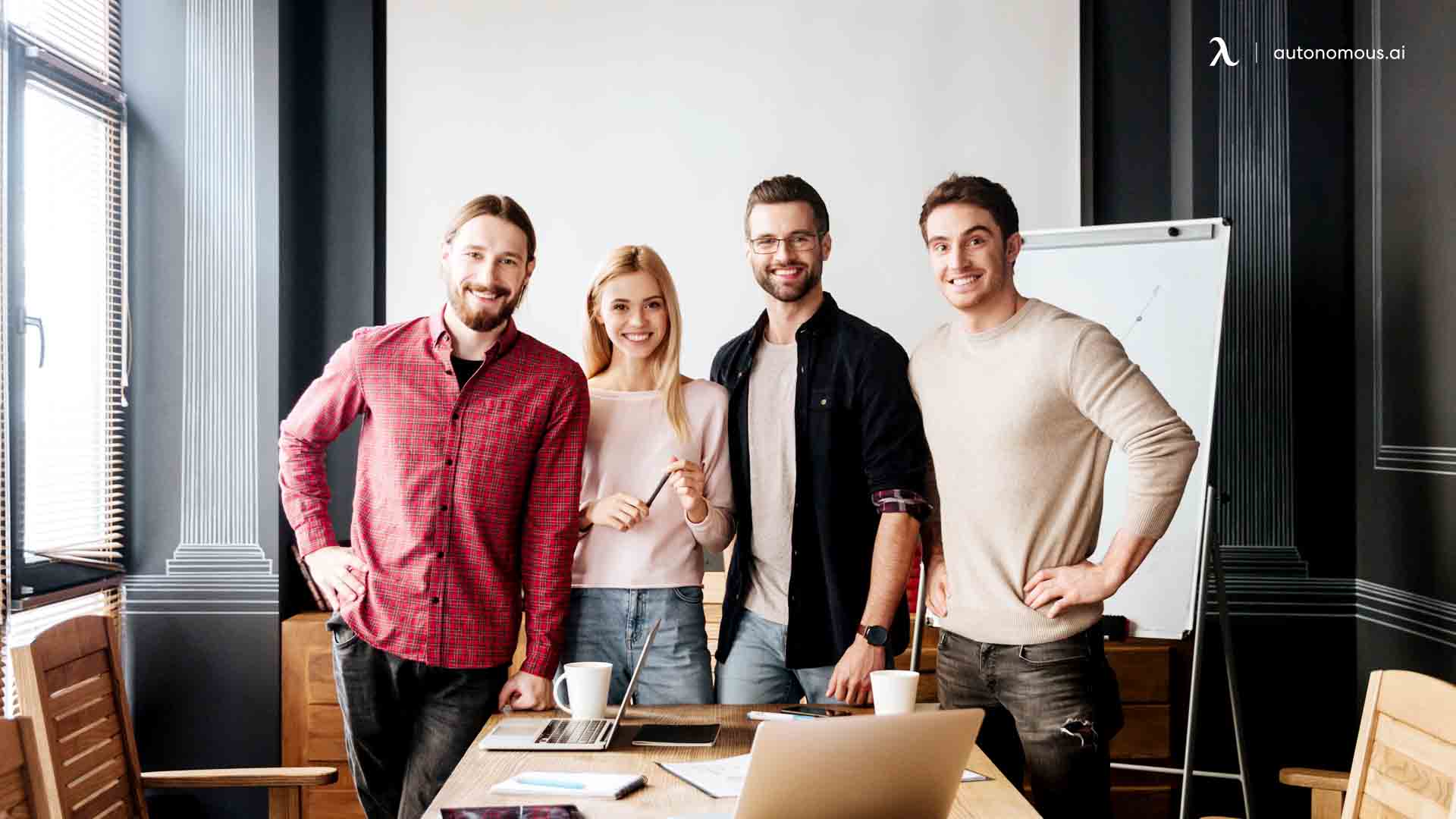 Positive interactions at work are a source of improvement and enrichment that enables employees, managers, and entire organizations to prosper and grow. In contrast, negative workplace interactions can cause work stress, a toxic work environment, and dysfunction.
Furthermore, studies have shown that positive interactions in the work environment positively impact staff turnover and employee job satisfaction. It is imperative for the success of a firm that all members of the workforce feel supported and connected through positive workplace relationships and this cannot be achieved without positive workplace interactions.
Provide Some Ways To Foster Positive Workplace Relationship
Building a work environment that promotes and encourages healthy workplace interactions is a crucial aspect of running a successful company. Below are nine tips to building positive relationships in the workplace:
1. Create a Social Spot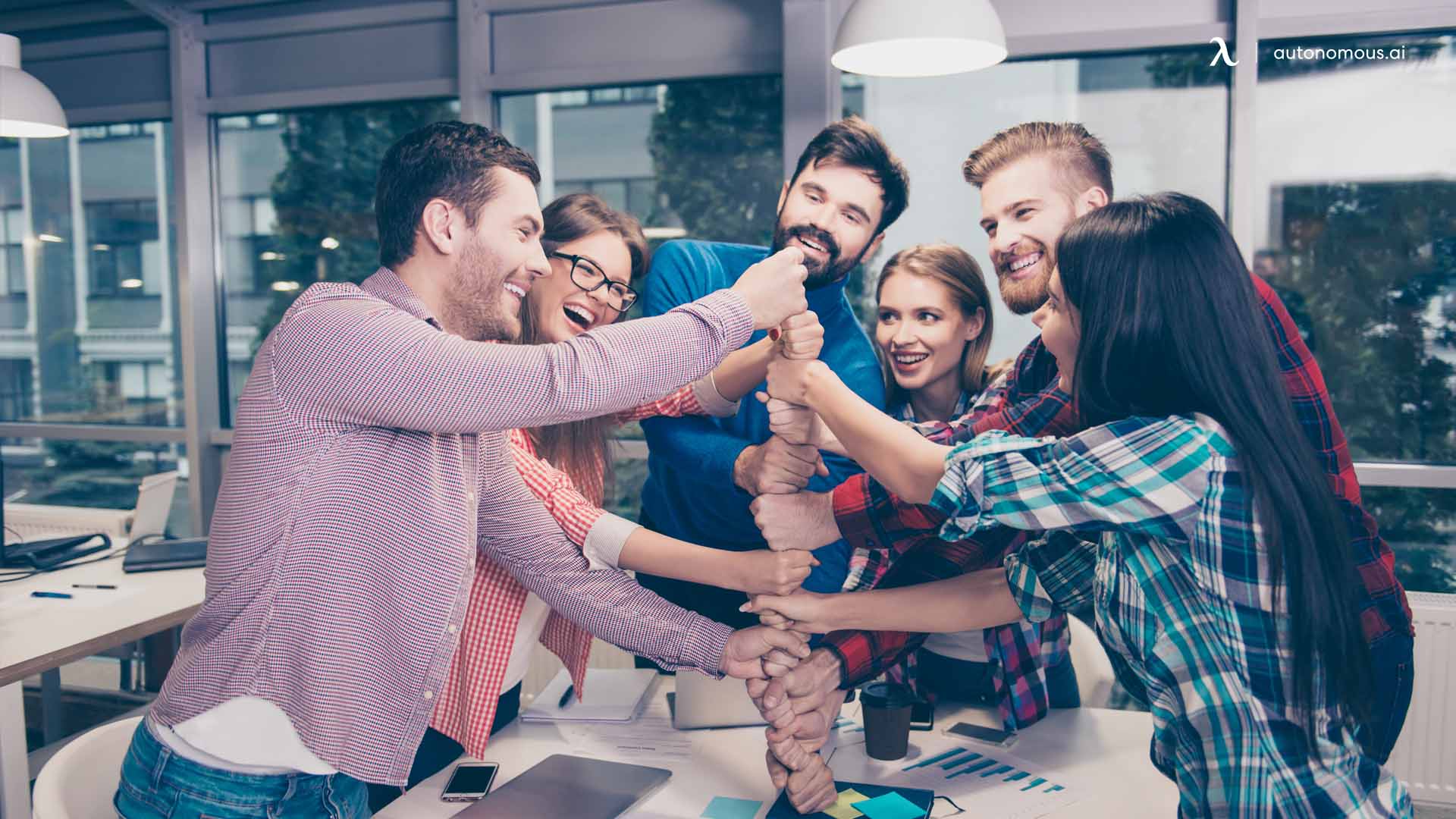 It can be challenging for office workers and managers to build positive relationships at work because they do not have an area in the work environment where they feel comfortable doing so. Our first tip to building positive workplace relationships is to create a social spot. This social area can become an area where all members of the staff can freely socialize and decompress. Some excellent additions to the social area include Autonomous bulk office furniture order such as the SmartDesk 2 and ErgoChair 2.
2. Celebrate Together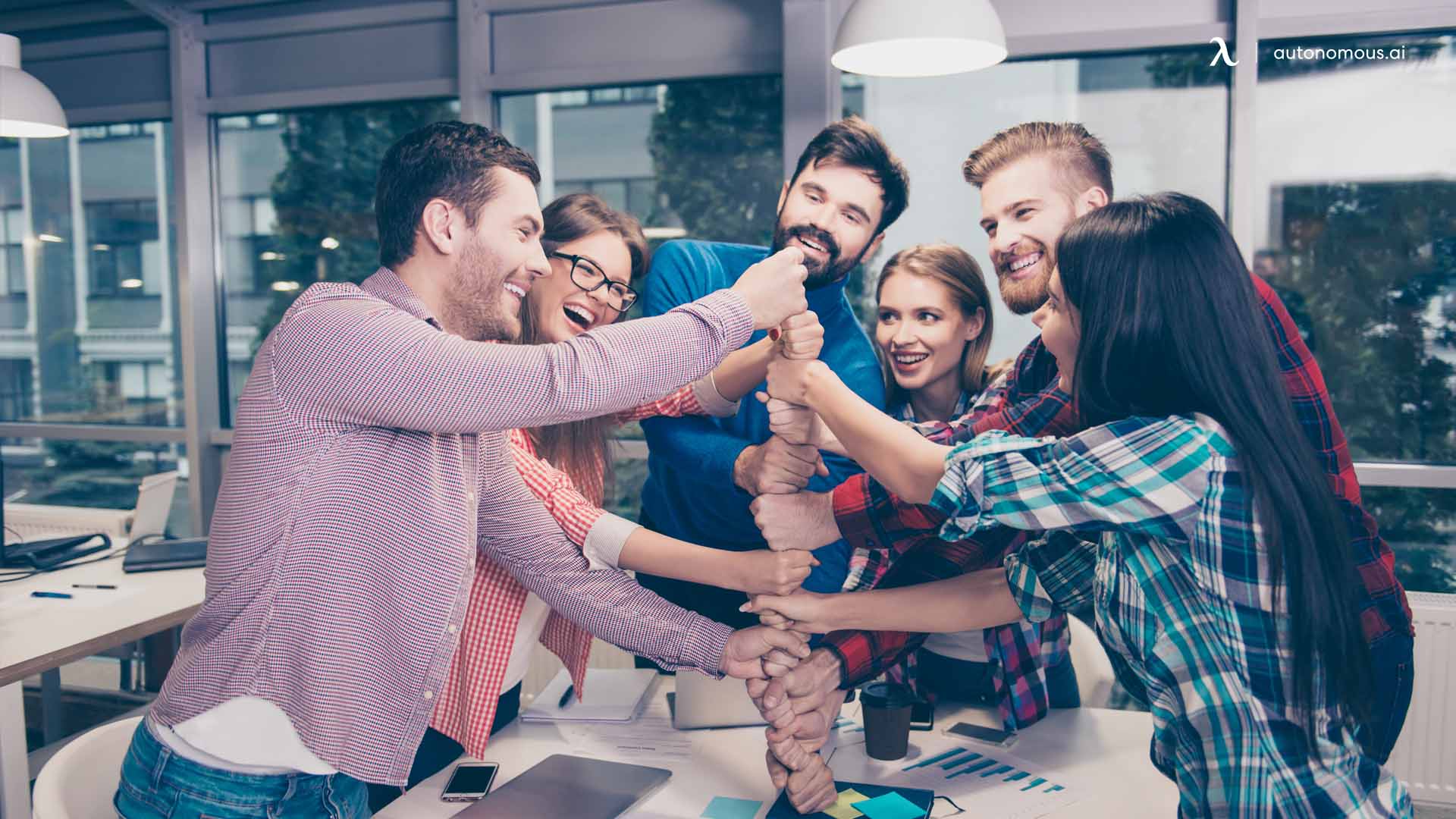 It is a good idea to build positive relationships in the workplace. Come up with new ways to celebrate with your fellow workers. Though birthdays and holidays are still opportunities to celebrate, start thinking outside the box and come up with new ideas. Annual events or virtual bonding activities for remote workers to thank the staff for their efforts, monthly employee recognition days, or a fun lunch with the colleagues after meeting a business target are some great ideas.
3. Connect Departments
Thanks to the workplace layout or separate divisions not getting much interaction with one another, it may be difficult for workers to socialize at work. Employers can create opportunities for mutual connection by choosing to take the time to introduce fellow workers from different departments, especially to improve team interactions and avoid remote management mistakes if working remotely. Employees will also flourish from team outings with other employees from diverse divisions that they do not typically interact with, such as volunteer activities or lunches.
4. Encourage Team Building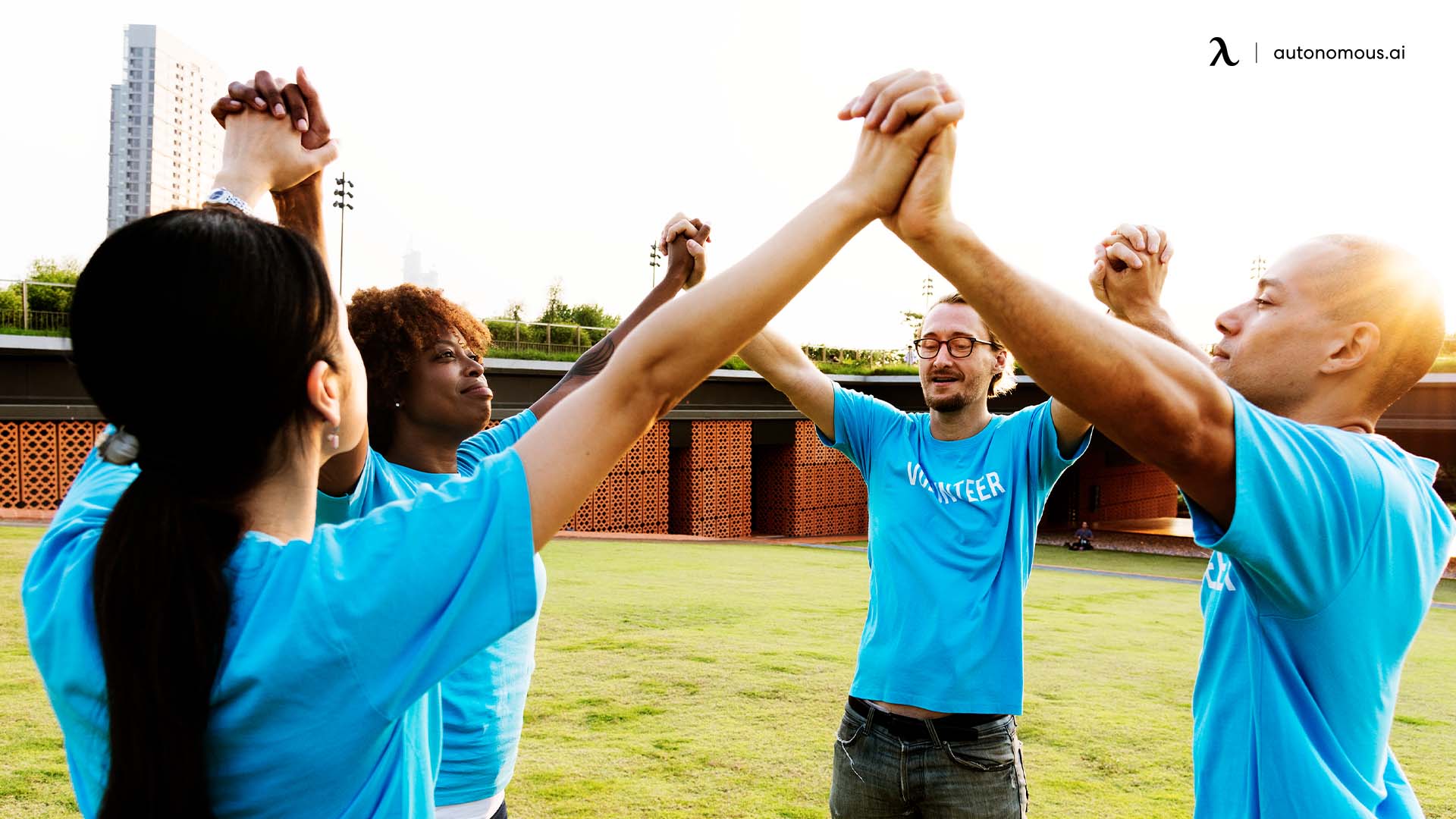 Team building activities that are fun can be a perfect way to build positive relationships in the workplace. Successful team bonding exercises are excellent for fostering a sense of solidarity and unity among workers when properly executed. Team building activities can be used to help coworkers relax, have fun, and form bonds. It is also a good idea of communication essential for remote work to increase interaction. Office trivia, book clubs, sports teams, and escape rooms are all great options.
5. Inspire Positivity
Employees are going to feel more relaxed with one another if a positive and comfortable work environment is created. A positive work environment would also assist in the promotion of social interaction and positive communication among coworkers. It is necessary to apply manager communication skills here to listen and encourage employees. Gratitude, humor, and encouraging messaging are all things that employers should do to build positivity and interpersonal relationships in the workplace.
6. Utilize Wellness Challenges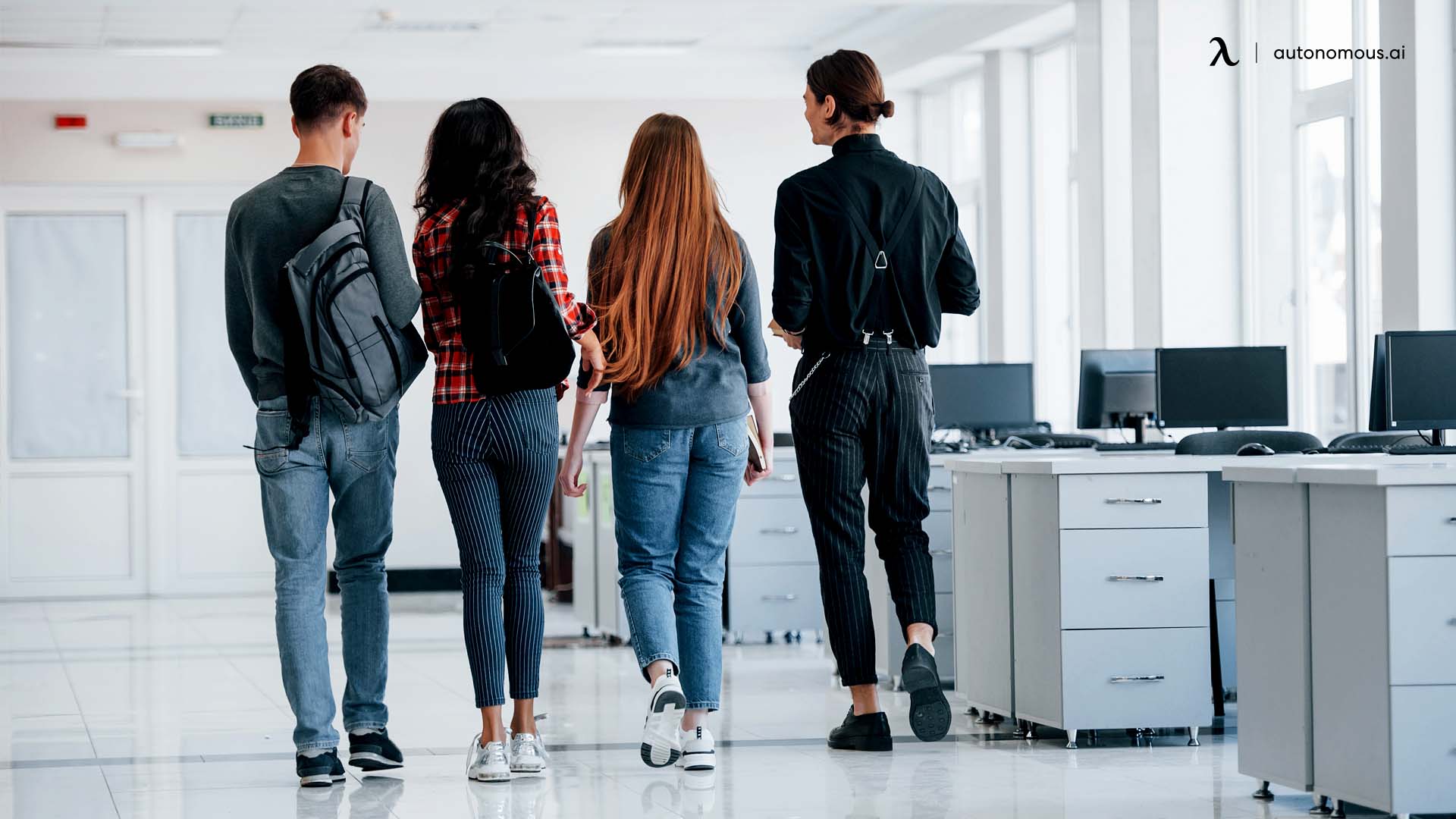 Another great tip to building positive workplace interactions and positive relationships in the workplace is to start building team wellness challenges instead of relying only on individual wellness challenges. A team walking competition, for example, would encourage coworkers to get together and participate as a team to walk more steps in a month than other departments.
7. Share A Meal
It is easy to get people together over a plate of food. Employers should promote social interaction by organizing nutritious gatherings or regular team lunches. Another perfect way to get coworkers together and build positive workplace relationships is to have a weekly team breakfast. To make a team breakfast more exciting, and why not add in having a morning game as well. It helps employers have more effective communication with employees.
8. Promote Face-To-Face Interactions
We are now just a few taps away from reaching practically everyone, everywhere in the world, due to the invention of digital media. Although the internet has encouraged contact on a never-before-seen scale, conventional face-to-face interactions still have a lot to offer.
9. Include Remote Workers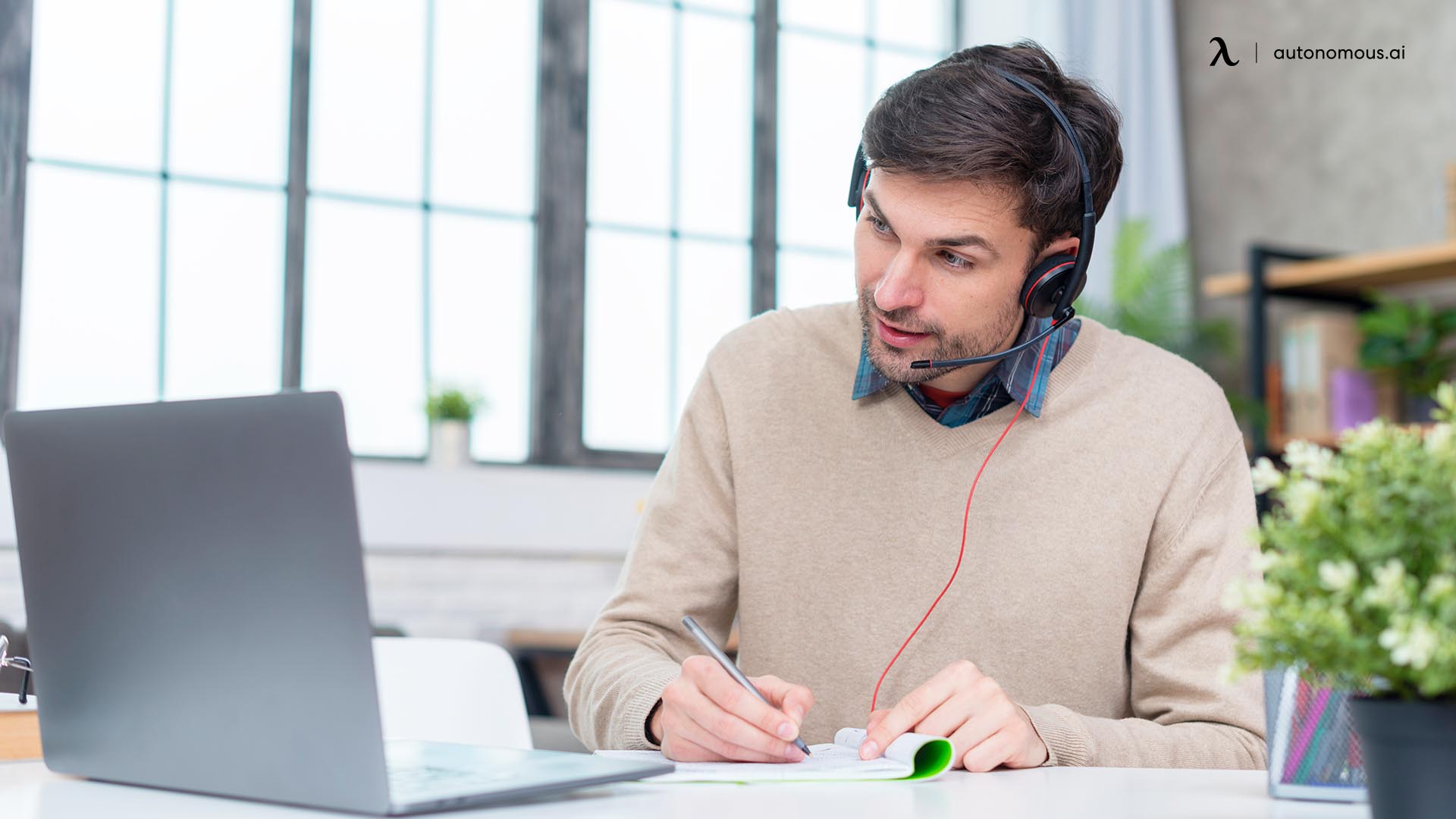 What about managing a remote team? In the modern work environment, more workers are being asked to work remotely, this is raising new obstacles for the relationship-centric organization.
When face-to-face interaction is not possible, social technologies such as Zoom, or Microsoft teams can help promote 'face-to-face' interaction. Using video-conferencing apps regularly will help promote healthy social interactions and build positive relationships in the workplace among employees that are not physically present.
The Final Verdict
Social interaction and building positive relationships in the workplace can be challenging for some individuals; however, building positive relationships does not mean you need to become best of friends and constantly get along. It is about building a healthy and comfortable work environment that supports aspects of trust, respect, and unity amongst co-workers with the aim of the company and collective growth and learning.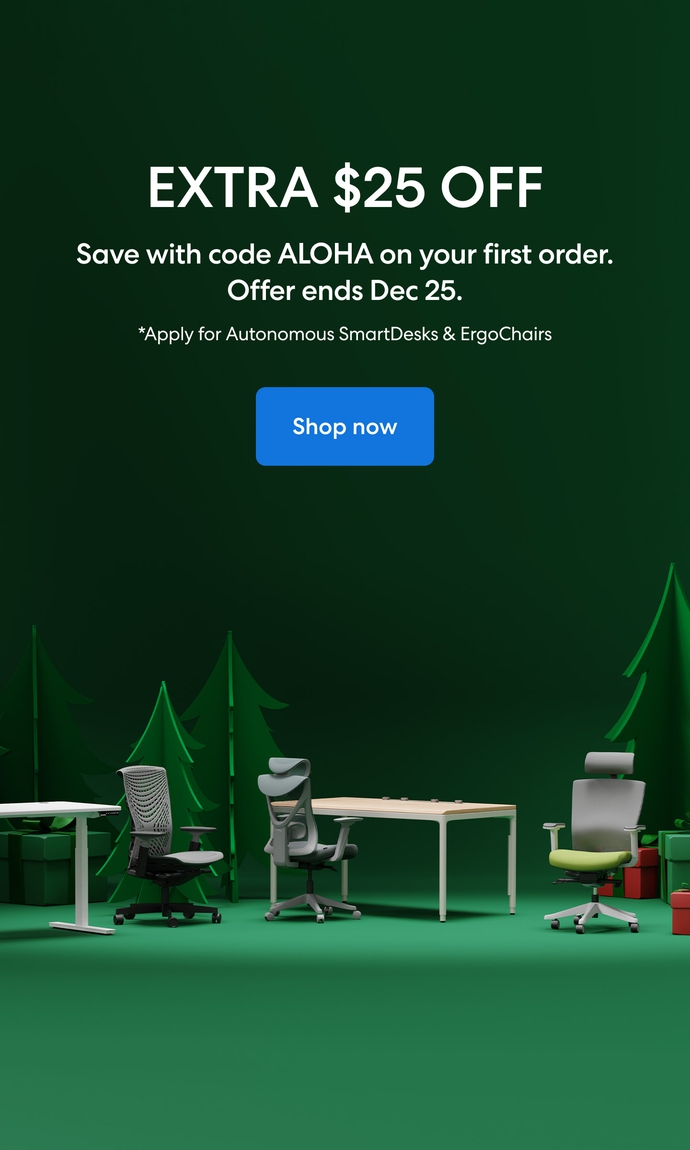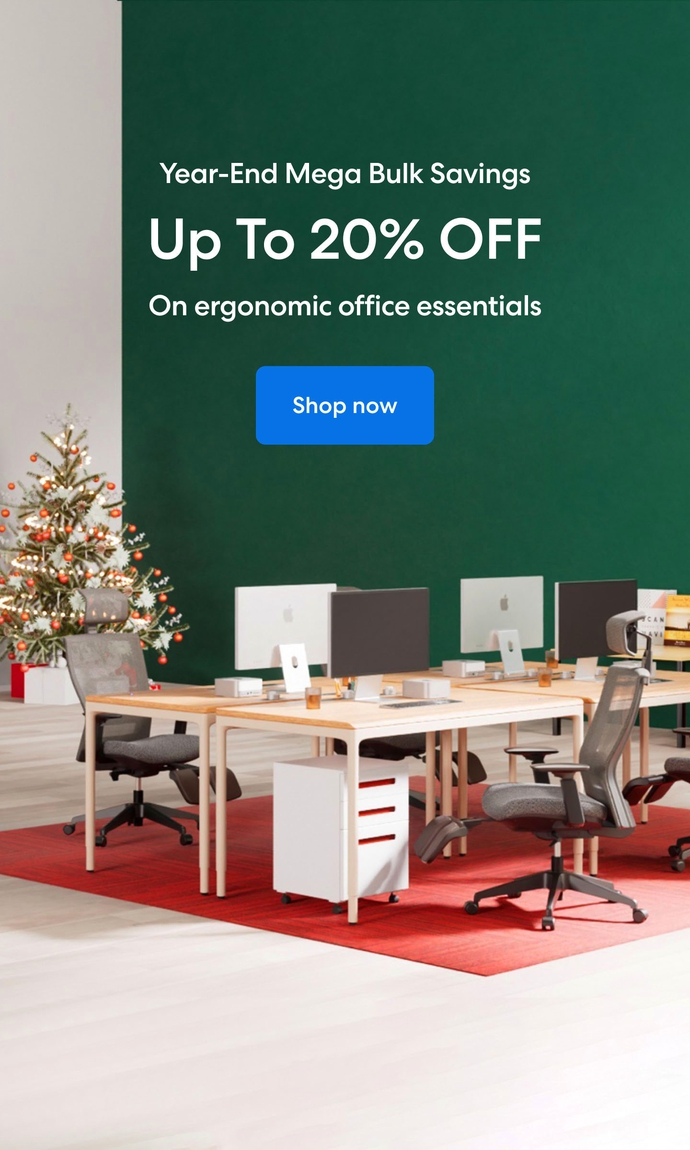 Subcribe newsletter and get $100 OFF.
Receive product updates, special offers, ergo tips, and inspiration form our team.