Latest Updates
30+ Useful and Adorable Christmas Gifts for Your Grandma

Autonomous
|
Dec 19, 2022
989 Views
You are probably stressing over what to get your grandma for the holidays. However, don't worry because we've got you covered! Every grandma loves gifts that are meaningful and helpful to her, and we also found the best Christmas desk decoration ideas to make her house more special. 
Whether looking for a unique or useful Christmas gift for your grandma, like anti-fatigue support products, you will find the perfect present here! 
The Best Christmas Gift for Your Grandma
Below, you can find 30+ Christmas presents for grandparents that will make them very happy this time of the year. We all know they love to receive attention from their grandchildren, so getting something for them is the best way to end this year. 
1. Lamp Depot Handmade Pink Hydrangea Scented Candle
This pink hydrangea-scented candle is handmade and is the perfect Christmas gift for a grandma who loves flowers. She will be happy with the exquisite aroma that fills her home. Additionally, this is the ideal gift for grandma's home decor or to set the mood, especially during the holidays. 
2. Airthereal Aromatherapy Essential Oils Gift Set: 6 Scents, 10ml Bottles
Bring the best aromatherapy essential oil set home for grandma. These oils are perfect for adding a little scent to your grandma's house. The set has six scented oils, including lavender, peppermint, eucalyptus, lemon, vanilla, and rose.
3. Lamp Depot Natural Soy Wax Real Coconut Bowl Scented Candle
This coconut-scented candle is an excellent choice if your grandma loves to enjoy mood lighting and pleasing aroma at her home. The candle is made of natural soy wax, which is eco-friendly and has no harmful chemicals.
4. TREBLAB Turonic GM5 Massage Gun - Deep Tissue Massager
This massage gun is one of the most useful and ideal Xmas gifts for your grandma if she wants to relax and enjoy her time. She can use the massage gun and the soft setting for deep tissue massages. Additionally, the massage gun is powerful and has a lot of pressure, which makes it perfect for relieving stress and tension from your grandma's body. 
5. Ovicx Deep Tissue Massage Gun
Everyone loves a massage, and this Ovicx massage gun is the perfect Xmas gift for grandparents and the ideal physical support for them. The massage gun features a built-in rechargeable battery that is fast charging and has four intensity levels. 
6. Pmt Ottoman Foot Massager by Ottossage
This foot massager by Ottossage is a most practical Christmas gift for grandparents. The electric massager features a footrest that can be used to help ease pain and provide relief from sore feet. Furthermore, this foot massager also has a heating function designed to warm your grandparents' feet and help ease the pain.
7. ErgoFoam Adjustable Foot Rest
This portable footrest is among the finest Xmas gifts for a grandma who loves to travel and relax. The footrest is made with a soft and comfortable foam material, making it ideal for any grandma who wants to rest her feet. 
8. Mount-It! ErgoActive Cooling Gel Seat Cushion
The seat cushion features two gel packs that your grandma can use to help maintain blood flow to the legs. This seat cushion is made of a soft and comfortable material that is anti-microbial and anti-dust. Moreover, this is an ideal Christmas gift for grandparents who love to relax or sit in the backyard.
9. Lamp Depot Mini Strawberry Cake Candle Dessert Scented Candle
The Lamp Depot strawberry candle is handmade from natural wax, making it a special Christmas gift for your grandma. Furthermore, this strawberry-scented candle has a unique scent and adorable design. Your grandmother will be reminded of you when she smells the candle, which will warm her heart. 
10. Airthereal APH260 Air Purifier: 355 sq. ft
This plug-in purifier can filter up to 355 square feet of air, equivalent to 5 large bedrooms. It is the finest air purifier for large rooms and high-traffic areas like bedrooms or houses with pets.
11. Graphic Image Refillable Leather Wire-O-Notebook
This wire-o-notebook is the perfect gift for your grandma. It is made of thick 9" premium leather that is water-resistant and sturdy. The notebook features a standard 3-ring binder with a 9" x 6" sheet of lined paper inside. Your grandma can use this notebook to jot down her daily to-do list, grocery list, and others.
12. Autonomous Filing Cabinet
If your grandma wants to arrange her things neatly, this Autonomous filing cabinet might be the best gift for her. The cabinet has a built-in surveillance system, and it helps your grandma organize her documents and access them quickly without any hassle. She will love this present and use it every day.
13. Autonomous LED Desk Lamp
Are you looking for the best Xmas gifts for your grandma? This Autonomous desk lamp features an LED light that grandma can adjust to any angle. It also features an on/off switch, so your grandparents can easily control the light that comes out. It also features two USB ports that allow them to charge the electronics. 
14. Lamp Depot Alphabet Clock
This alphabet clock is a unique Christmas gift for grandparents. It is an adorable and colorful clock that features an alphabet design. The clock is decorative enough to be placed on a shelf or desk, yet it has the function of counting the time. Moreover, this is the perfect present for a grandma who loves decorating her home!  
15. Graphic Image Hugo Bonded Leather Portfolio
This is one of the most excellent Christmas presents for grandparents. Your grandma can write down her cooking recipes or important notes; this portfolio case will become her necessity. She can stay organized and easily take notes, and your grandfather will enjoy her quickly-cooked meals since she will be more organized. 
16. Autonomous ErgoChair Pro
If you're wondering what the best Christmas presents for grandparents are, then look at this Autonomous ErgoChair Pro. This best ergonomic chair is lockable in five key settings, all designed to keep a human's spine straight and their lumbar area supported. The chair's lumbar cushion supports the spine's natural curve and helps relieve your grandparent's discomfort and stiffness. 
17. LifeSpan Fitness Unity Bike Desk for Adults: Featured in INC.
A LifeSpan desk bike for adults is a healthy Xmas gift for grandparents. The bike desk has built-in workout programs, which help your grandparents stay healthy and fit. Moreover, the desk has an adjustable height and multiple workout programs for abs, arms, and legs. 
18. ErgoFoam Lumbar Support Pillow
The most delightful presents for grandma are those that help her relax and enjoy her daily life, so this lumbar support pillow is a perfect gift. Overall, this back pillow for the chair has a unique shape designed to support your grandma's lower back and relieve her back pain. 
19. Airthereal Flame Aroma Diffuser: Remote Control
Now, the next gift idea on our list is this Airthereal Flame aroma diffuser. This diffuser has a remote control, allowing your grandma to control the fragrance level. It is portable, so she can take it while traveling or camping. Moreover, the diffuser has a unique design, which makes it elegant and beautiful, and it is perfect for any room in the house. 
20. Airthereal Portable SG100 Mini Dehumidifier
This mini dehumidifier is perfect for keeping the home's humidity low, especially during winter. Its sub-micron-sized desiccant bags can remove up to 55 square feet of moisture, which is safe to use in the same room as your grandma's bed or kitchen where food is stored. 
21. Graphic Image Moldable Bonded Leather Catchall
A catchall is perfect for storing keys and other essentials in one place. It is also great for catching crumbs and fruit pieces at the table. The catchall has a chic design and is usable as a decorative holder or to hold items. Moreover, it consists of 100% food-grade silicone that is completely safe for use in the kitchen.
22. Airdog X5 Purifier
An air purifier is a brand-new way to clean the air, and this Airdog X5 Purifier is a perfect gift for your grandma. The cleanser has a unique design, which makes it stylish and automatic. Furthermore, the purifier has multiple levels of filtration, and it has a HEPA filter, which blocks harmful particles from entering your grandma's home. 
23. Nana Cute Bear Coffee Mug
An adorable coffee mug is perfect for gifting your grandma. It is shaped like a smiling bear and makes an excellent gift for any holiday. Grandma can use this mug to make her favorite cup of coffee, hot chocolate, or other beverages. Furthermore, it comes with a lid and is freezer-safe.
24. Isotoner Terry Hoodback Women's Cozy Clog Slipper
This cozy pair of hooded slippers are perfect for your grandma on Christmas. It is lined with a comfortable faux fur fabric that is soft to the touch and helps keep her feet warm. It features a soft memory foam footbed that provides orthopedic, moisture-, and temperature-balancing support. Your grandma will love wearing these slippers while lounging on the couch or walking on the carpet. 
25. Eddie Bauer - Throw Blanket, Reversible Sherpa Fleece Bedding
A throw blanket is perfect for use in your grandma's bedroom, and it comes in two styles: a sherpa fleece blanket and a reversible microfleece blanket. Both have a neutral color palette and are made from 100% polyester. The throw blanket is large enough to cover a queen-size bed and is machine-washable.
26. RockDove Women's Trapper Moc Memory Foam Slipper
These slippers are made of high-quality memory foam and have a rubber sole, making them slip-proof and durable. The foam is soft, and your grandmother can wear it comfortably while walking or doing household chores. 
27. Andreannie Set of Four Cotton Throw Linen Pillow Case Cushion Cover
Overall, this set of throw pillows is the perfect gift for your grandma. It comes with a Christmas-themed pillow and two decorative throw cushions. These decorative throw pillows feature a festive Christmas-themed pattern and are decorated with a sleigh scene. Your grandma can use the ornamental throw cushions to decorate her home's couch, bed, or other areas. 
28. YEAHOME 3 Pack Gold Glass Christmas Tree
This decorative indoor Christmas tree is perfect for your grandma. It has a slim design that fits easily on most windows or in front of a door. The ornamental indoor tree is made of plastic and has a lighted LED ball that is usable for a whole year. 
29. Battery-Operated LED Lighted Gingerbread House Ornaments
A cubicle Christmas house is an excellent gift for your grandma. It has three house-shaped pieces decorated to look like houses, trees, and other holiday decorations. The house pieces are made of durable thermoplastic polyurethane (TPU) and have an indoor/outdoor design. 
30. Mat Set Oven Gloves for Baking, Cooking, and Barbecue
These oven gloves allow your grandma to cook and bake comfortably without hurting her hands. They are made of leather, which makes them durable and heat-resistant. Moreover, they have a unique heat-absorbing material that keeps her hands warm while she works. In addition to that, they have a non-slip texture that prevents burns and keeps her hands safe from the heat. 
31. Hallmark Keepsake Photo Frame Christmas Ornament
The Hallmark Keepsake ornament is a great gift for your grandma's upcoming holiday because it features their grandchild's photo on the decoration. It is sturdy and resin resistant to heat, humidity, and sunlight. This photo frame is also water-resistant and dishwasher-safe. Furthermore, this is an excellent choice if you want a memorable and thoughtful Christmas gift for your grandma.
32. Ornament Mr. and Mrs. Claus Under Mistletoe
What could be more romantic than decorating your grandma's Christmas tree with a Mr. and Mrs. Claus ornament? This ornament is made of sturdy resin and features cheerful red and green colors. The ornament comes with a custom-designed Christmas tree topper made of sturdy resin. 
33. Wilton Grippy Holiday Cookie Cutters
Wilton Holiday Grippy Cookie Cutters are ideal for decorating cookies and other baked goods. The cutters are made of sturdy polypropylene. They are heat-resistant, so you can use them on any cookie sheet. Moreover, the cutters have a gray non-slip texture that keeps your fingers safe while you use them.
34. Certified International 3D Cookie Holiday Magic Jar
The Holiday Magic Gnomes 3-D Cookie Jar is a fun gift that is great for any occasion. It's made of ceramic with a glazed finish and has an attractive pink color and decorative swirls on the outside. This product has a clear lid that fits snugly on the jar and a rubber seal on the cover to keep the contents fresh. 
Furthermore, the pot is also decorated with Holiday Magic Gnomes for better holiday aesthetics in your grandma's home. 
Conclusion
There are many great Christmas gifts that you can get for your grandma. Whether you are looking for a gift for her birthday or Christmas, you can find the perfect present here. Happy shopping!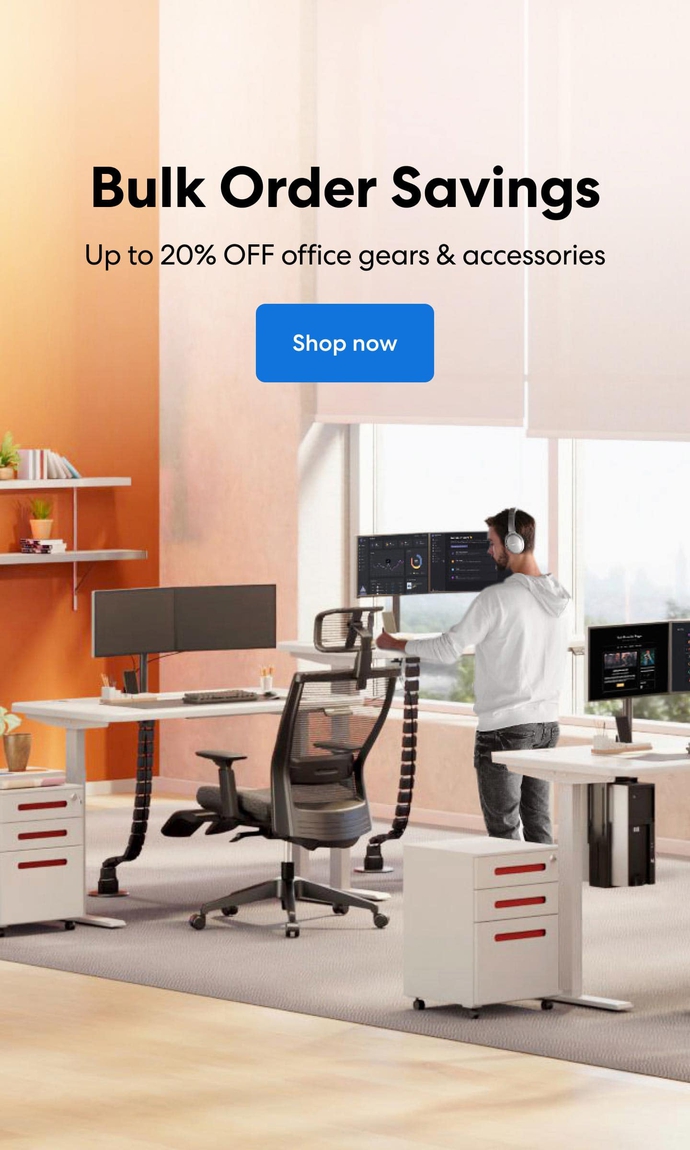 Subcribe newsletter and get $100 OFF.
Receive product updates, special offers, ergo tips, and inspiration form our team.