Latest Updates
30+ Christmas Gifts for Elderly People to Promote Good Health

Autonomous
|
Dec 14, 2022
961 Views
Even though it's still the thought that counts when it comes to choosing a Christmas gift, shopping thoughtfully for the older folks in your life may need you to err more on the side of caution. The best Christmas gift for the elderly seamlessly blends functionality with sentimentality to make them feel good during this annual gift-giving tradition. 
Moreover, the perfect Christmas gift for elderly parents also provides health benefits that promote good posture, relaxation, and general well-being. However, a quick Google search and you'll be flooded with hundreds of options. 
Fortunately, we can help! In this article, we will present 30+ ideas to help you find the perfect Christmas gift for the older people in your life!
33 Good Christmas Gifts for Elderly People
1.  Lamp Depot Handmade Pink Hydrangea Scented Candle
If you're looking for the perfect Christmas gift for an older woman, then look no further than the Lamp Depot Handmade Pink Hydrangea Scented Candle. Well, what health benefits do candles provide, you might ask? 
This delicate pink hydrangea candle gives off a pleasant aroma that can help to calm the mind, relax the body, and enhance the mood. 
2.  Lamp Depot Handmade Austin Rose Scented Candle
Don't think they'll like the smell of pink hydrangeas? Why not go for the Austin rose candle instead? The sweet fragrance is sure to elicit feelings of happiness and relaxation! Plus, with great aesthetic qualities, this Christmas gift for an elderly woman is sure to wow guests and add a touch of femininity. 
3.  Lamp Depot Mini Strawberry Cake Candle Dessert Scented Candle
Did you know that scented candles can support restful sleep? It also boosts your memory while also improving your mood. If your loved one is a strawberry cheesecake fan, he or she will enjoy this fun, aromatic candle this Christmas! 
4.  Lamp Depot Natural Soy Wax Real Coconut Bowl Scented Candle
Are you looking for a gift that's a little more traditional? This coconut bowl from Lamp Depot is a sure winner. Made from 100 percent natural soy wax, you can rest assured that your loved one won't be breathing in any harmful fumes. 
5.  Airthereal Aromatherapy Essential Oils Gift Set: Six Scents in 10ml Bottles
Essential oils have been well-regarded for centuries for their health benefits. From enhancing mood and helping you sleep better to fighting infections, there are many benefits to including essential oils in your daily regime. 
This aromatherapy kit includes six bottles of essential oils, making it a fantastic Christmas gift for an older woman. 
6.  Artistscent The Elizabeth Karlson Collection Scented Candle
Natural goodness and an aromatic scent meet superior style in this beautiful candle. You'll be sure to make your grandma's day with this stylish but functional gift! It's specially designed to be eco-friendly with a non-plastic design, single cotton wick, and no harmful chemicals, such as phthalates and dyes. 
7.  Artistscent The Ronnie Queenan Collection Scented Candle
Crafted to be just as artistic as it is aromatic, this candle captures the beauty of the city in a creative splash of color, which makes it a really good Christmas gift for an elderly woman! 
8.  Artistscent The Ron Chereskin Collection Scented Candle
This romantic candle is sure to set the mood! Ensure that your loved one experiences the health benefits of this unique scent and keeps their home smelling good with this luxurious scented candle from Artiscent. 
9.  Airthereal SG100 Portable Mini Dehumidifier: up to 55 sq. ft.
Another great way to boost the health of your loved ones this holiday season is with a dehumidifier. This handy device reduces the moisture in the air, which can lead to mold growth and condensation. 
They also inhibit the growth of dust mites, making them a great buy! This particular model absorbed an impressive four ounces per cycle. 
10.  Autonomous LED Desk Lamp
Poor lighting can lead to eye strain, headaches, and stress. You can prevent this by gifting a stylish LED desk lamp. You can browse the options on our website to find a desk lamp that best meets your requirements. 
11.  Autonomous Filing Cabinet
It's important to stay organized to prevent undue stress. This is why an Autonomous Filing Cabinet makes a fantastic Christmas gift for elderly parents that need help reducing clutter. Instead of having papers strewn around, they can be filed away neatly for fuss-free retrieval later. 
12.  Lamp Depot Alphabet Clock
You don't have to be young to enjoy the thrill of a new clock! The Lamp Depot Alphabet Clock seems like a jumble of letters at first glance, but as it lights up to tell the time, you'll be amazed at this fun gadget. 
It's stylish, too, making it the perfect accessory for a more mature person.
13.  Graphic Image Carlo Bonded Leather File Folder
Another great Christmas gift for elderly parents is a leather file folder. This particular option provides the style and sophistication that will have everyone taking them seriously! 
14.  Graphic Image Hugo Bonded Leather Portfolio
Writing things down is the perfect way to free the mind from clutter and stay organized. This elegant leather portfolio will ensure that the older person in your life is taking notes and staying organized in style! 
15.  Graphic Image Moldable Bonded Leather Catchall
There is great benefit to organization. By assigning a place for everything and putting everything back in its place, it's easy to keep your thoughts organized and boost productivity. Gifting a stylish catchall to promote this kind of organization is a fantastic way to encourage your loved one's mental well-being. 
16.  Graphic Image Nine-inch Leather Refillable Wire-O-Notebook
The latter years are a time to reflect. Penning thoughts in a notebook is the perfect way to do this. A refillable notebook is the ideal Christmas gift for elderly parents who love journaling! Plus, with a sleek cream cover and crisp pages, you can ensure an enjoyable writing experience. 
17.  Autonomous ErgoChair Pro
Why not give the gift of good health this festive season with Autonomous best ergonomic chair? With lumbar, neck, and arm support and a smooth recline, what better way to take care of the older adult in your life who spends a lot of time seated at a desk? 
18.  Home Furniture
If you're on the hunt for a Christmas gift for the elderly that will serve as a permanent reminder of your love, then home furniture is the perfect option! You can browse our extensive range to find something big or small that the older person in your life would appreciate! 
19.  BAKBON Posture & Spine Cueing Device
Back pain can be a real, well… pain! If you want to give a thoughtful gift designed to correct posture and keep the spine in a neutral position, the BAKBON Posture & Spine Cueing Device is a wonderful choice! Physical support can help to prevent pain and promote good posture.
20.  TREBLAB Turonic GM5 Massage Gun
What better way to help an older person relieve pain and tension than with a high-performance massage gun? This incredible tool features seven different heads and five intensities. Plus, with a longer battery life than most electric massagers and a comfortable grip, it offers fuss-free usage for the elderly. 
21.  FinerCrafts Regular Standing Mat
As you age, standing for long periods becomes increasingly difficult. Fortunately, you can help the senior person in your life deal with having to stand for a long time with anti-fatigue support. A standing mat makes the perfect Christmas gift for older parents that's not just thoughtful but beneficial, too. 
22.  Hugo Compact 3-in-1 Air Purifier
Air pollution can cause a number of respiratory illnesses, such as infections. If you have a loved one that's constantly ill, it might be a good idea to purchase an air purifier to ensure that they aren't breathing in contaminated air. 
The Hugo Compact 3-in-1 Air Purifier also includes an insect catcher, which is helpful in keeping mosquitos and flies away! 
23.  Airthereal APH260 Air Purifier (355 square feet)
With a smart auto mode, a UV function, and the unique ability to eliminate airborne bacteria, viruses, and fungi, this is the ultimate Christmas gift for older parents, particularly in the wake of a global pandemic! 
24.  Graphic Image Two-sided Leather Desk Blotter
There's nothing worse than pressing too hard when writing and leaving an indent on your work desk. Fortunately, you can spare your older friend or family member the trouble of dealing with such a situation by gifting them this high-quality leather blotter for desk surfaces from Graphic Image. 
25.  WalkingPad Foldable Walking Treadmill C2
Exercise is important for maintaining overall health, and it is also very important for the elderly. A foldable walking treadmill makes for the perfect gift if your older friend or family member enjoys walking but simply cannot find the time or cannot be outdoors in inclement weather. 
Your loved one can enjoy the exercise they need in the comfort of their own home with this convenient, handy exercise machine. 
26.  Autonomous Sheet Set
Nothing is more important when you get older than being able to get quality sleep. This five-star sheet set ensures that your older folk are lying down in style! Making them feel like luxury is a great way to say "Merry Christmas." They'll also love you for it when they feel the softness of the fabric against their skin! 
27.  Lamp Depot RGB Circular Floor Lamp
If your loved ones love stylish office accessories, this fashion-forward floor lamp is a must. With a touch-sensitive remote and dimmable lighting, this is sure to be a firm favorite for its design and aesthetic appeal. 
28.  Lamp Depot Magnetic Levitation Lamp: Floating Moon
Gift the magic of the moon with this levitating moon lamp! This three-dimensional masterpiece is so lifelike that your senior folk will think you've brought them the real moon! It floats and spins automatically, too, just like the real thing. 
Moreover, the moon is known to have a calming effect, and with the gentle rotation of this levitating lamp, you're sure to promote a feel-good atmosphere. 
29.  WAATR CrazyCap 2.0 Purification Bottle
Drinking regular tap water could expose you to harmful bacteria and other contaminants, which can really take its toll on the aged. When you choose this purification bottle as a Christmas gift for your elderly parents, you can rest assured that they can purify their drinking water easily, even when on the go!
30.  HEALBE GoBe3 Smartband
Knowledge is power, and it certainly helps to be able to track your health statistics. With this intuitive smart band, your loved ones can track sleep patterns, measure their pulse, track calories, and so much more, making it the perfect present if you want to promote good health this Christmas!
31.  LifeSpan Fitness Aero Balance Board
Improving your balance can offer several health benefits, including reduced injury, pain reduction, and better athletic performance. You can help your elderly family members work on their balance with a high-quality balance board from LifeSpan.
32.  Addaday Bliss: Foot Massager
Sore feet are a common problem amongst the aged, so what better way to support better health than to give a foot massager? This incredible product can help to improve blood flow and reduce the symptoms associated with neuropathy.
33.  PMT Dynamic Wedge Automatic Lumbar Traction Device
Suppose your loved one suffers from constant back pain. In that case, you can help reduce their pain and suffering with a quality lumbar traction device. This product uses several stimulants to ease aching muscles and relieve stiffness in the spine. It is an absolute must if you want your loved one to find much-needed pain relief.
Final Thoughts
Now that you have ideas on what to buy, it's time to spoil a special person in your life with the perfect Christmas gift for older parents! Put a smile on their faces with thoughtful gifts that aren't just meant to provide sentimental value but also support good health! 
To find a wide range of gifting options, please browse our website!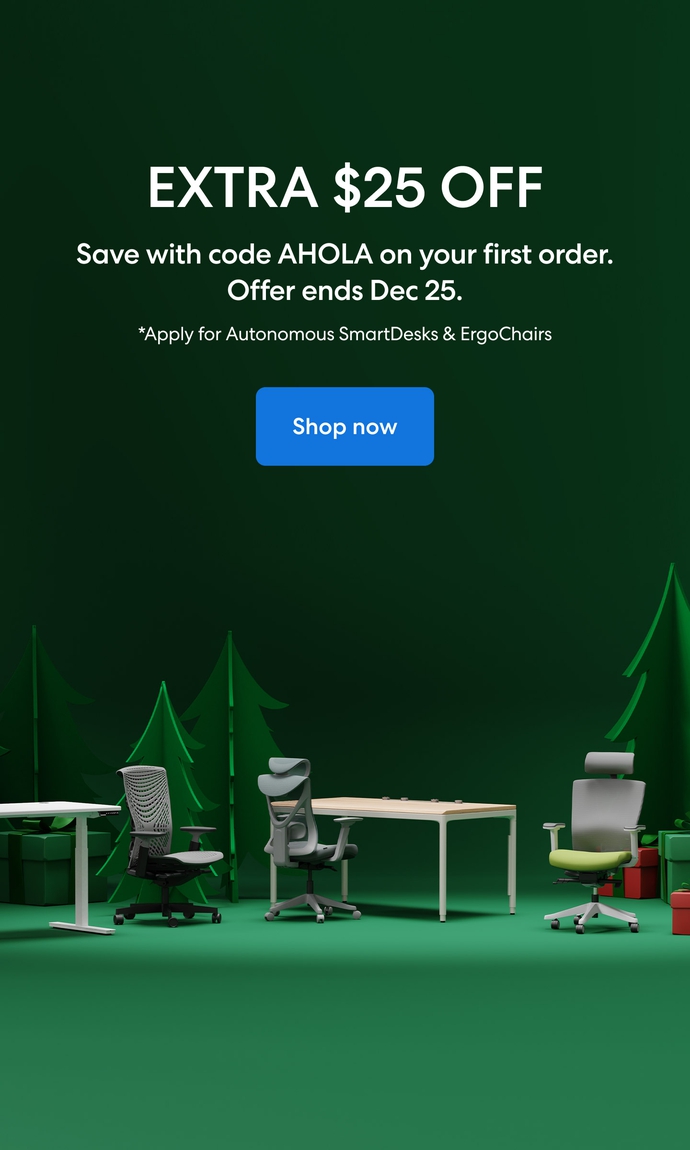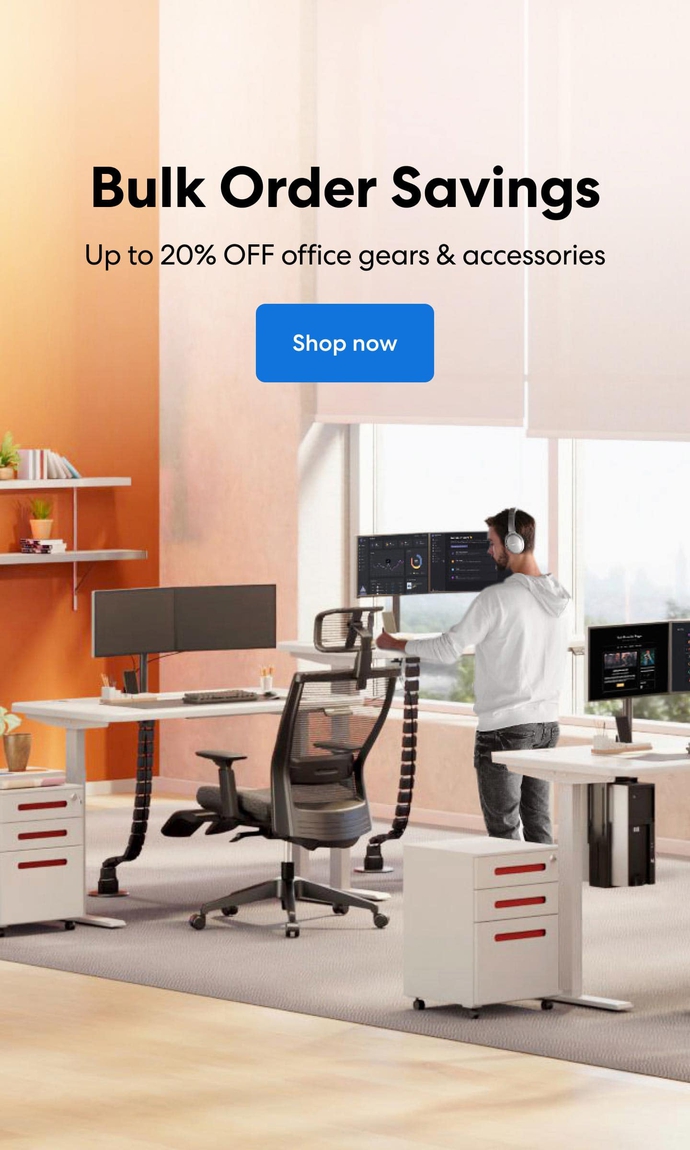 Subcribe newsletter and get $100 OFF.
Receive product updates, special offers, ergo tips, and inspiration form our team.