Teachers play a lot of responsibilities in the lives of their students. Besides being an instructor in class, they are mentors, mediators, and assessors. Due to their tireless efforts for our children's sake, it makes sense to appreciate them. One way of doing that is by giving them a gift. 
Since the Christmas season is here, we should consider a good Christmas gift to your teacher. There are several presents to choose from. Are you wondering which Christmas teacher gift ideas to consider? Here are 30 of them below.
30 Meaningful Christmas Gifts for Teachers
1. Lamp Depot Handmade Pink Hydrangea Scented Candle
If you are looking for a good home scented candle, you should get this one. It has a wild bluebell scent and contains the green fragrance of leaves and stems. The scented candle is transparent, which enables you to admire the beauty of its contents. 
This candle is made of soybean wax, which makes it safe since it does not release toxins. Another advantage of this candle is the layer of hydrangea jelly wax beneath it to prevent it from burning up.
2. Lamp Depot Austin Rose Candle
The Austin Rose candle has four scents: lavender, wild bluebell, rose, and chamomile. Each fragrance serves its role; for instance, lavender has a healing effect by stabilizing negative emotions. 
When you buy this candle, there are things you must remember. First, trim the wick to ¼ inch to remove any debris. Next, burn it to a full melt pool, so it does not form a "memory ring." This happens when you do not burn it long enough for the wax to liquify. 
3. Lamp Depot Mini Strawberry Cake Candle
As you may have guessed, these mini-scented candles resemble cakes. Each candle contains toppings like strawberries and chocolate. They look so real that anyone can accidentally eat the candles. Another factor that makes them appealing is the sweet and delicate smell of the wild bluebell scent. 
The worst time to purchase the candles would be during the summer. They tend to melt slightly, which will ruin them. 
4. Lamp Depot Natural Soy Coconut Bowl Candle
This candle uses a recyclable coconut bowl. The beauty of this bowl is that you can use it after the candle burns out. Additionally, its brown color and marks make it a great décor item. 
Do not think of this candle as only an Xmas gift for a teacher. You can also give it to someone else during Valentine's Day, New Year, or Halloween.
5. Airthereal Aromatherapy Essential Oils Gift Set: 6 Scents, 10ml Bottles
Perfect Christmas teacher gift ideas consider their health, so why not get them these essential oils? They are perfect for baths, cleaning, and body care. Additionally, they are a great Christmas gift a preschool teacher will need. That is because they can use them with kids to make art and craft projects. 
The scents in these oils include lemongrass, peppermint, tea tree, eucalyptus, sweet orange, and lavender. As the teacher uses them, they will discover what scent they prefer. 
6.  Artistscent The Elizabeth Karlson Collection Scented Candle
Another Christmas gift to teachers to consider is this scented candle, which is different from the others in this article. It contains Elizabeth's permanent, multi-colored artwork on the candle's glass. This item makes for a good décor item at work and home. 
Besides the candle's attractiveness, you will enjoy Artistscent's various fragrances, such as mango, jasmine, and coconut. They evoke feelings of being on a beach. 
7.  Lamp Depot Alphabet Clock
Instead of buying a regular clock, you can buy this alphabet clock. It uses words to tell time, rather than the standard numbers and hands. If you first use this clock, you may be confused since it appears to display random letters. However, when it lights up, you will be able to tell the time. 
The clock tells time in five-minute intervals, which is another thing that makes it different from standard clocks. 
8. Autonomous LED Desk Lamp
Desk accessories make perfect Christmas gifts for teachers, so this adjustable LED desk lamp is a good one to buy. Some lamps display lighting in one color mode, but this one offers four color modes. You can choose a mode based on your needs, like relaxing or reading. 
The best thing about this lamp is how eco-friendly it is. It delivers 5,000 hours of light, which means you can use it continuously for up to five and a half years. 
9. Autonomous Sustainable Cork Desk Pad
Teachers must ensure that their desk remains unscratched, so getting a cork desk pad is great for protecting desks from scratches. This desk pad is made of cork shavings and polyester to offer better protection. You can use it to place your keyboard and mouse on it. 
Besides keeping your desk scratch-free, it improves mouse performance. If a teacher has been complaining about their mouse not working properly, you know the gift to get.
10.  Autonomous Sheet Set
If you want a teacher to enjoy some sleep, you can buy this set which includes a pillow, sheets, and a duvet. These beddings are made of Egyptian cotton, which keeps you warm the whole night. 
Another thing to like about the set is how low maintenance they are. That means you can even machine wash the bedding without thinking twice.
11.  Artistscent The Ronnie Queenan Collection Scented Candle
Another perfect holiday gift for a teacher is this candle. The glass contains mainly red and blue color themes, which look like art-inspired works you would find in museums. 
This candle does not contain dyes, sulfates, parabens, and phthalates. These substances have certain side effects on the user. Solluni, for instance, confirms that sulfates can irritate the skin, eyes, and lungs. 
12.  Artistscent The Ron Chereskin Collection Scented Candle
Some teachers dislike décor items with many bright colors. This candle is suitable for them since the glass is gray. Although it looks simple, it has a smooth fragrance regardless of your choice. 
This candle has four notes: pebbles, coral, chain link, and circles. Coral is the best pick if you want to feel like you are on a beach. It smells like sea salt combined with coriander. 
13.  Autonomous Filing Cabinet
A Christmas gift a preschool teacher needs is this cabinet. It has three roomy drawers where teachers can keep things like stationery. Since it is spacious, you may assume it is too big for a desk. Amazingly, it fits perfectly under desks. 
The cabinet has wheels, making it easy for you to move from place to place. Also, you can move it away from the desk if you feel it is taking up some space. Since it has wheels, preschoolers can move this cabinet whenever necessary. 
14.  Airthereal Light Therapy Lamp: UV-free LED
Consider this lamp for a thoughtful Christmas gift to a teacher. They can use it to grade assignments since it has five adjustable brightness levels. You can adjust the brightness by holding the sliding dimmer. The settings range from 2,000-10,000 lux, so you must choose your preferred brightness level. 
Next, it has three adjustable color temperatures, e.g., 5,500-6,000K, 4,000-4,500K, and 2,700-3,000K. Whichever temperature you choose, the lamp will improve your mood and make you more productive. 
15.  Airthereal Flame Aroma Diffuser: Remote Control
This product has many uses. You can add drops of your favorite essential oil into the water tank to enjoy the scents. Another way to use it is as a humidifier. It adds humidity to a room by emitting some fire like a fireplace. 
Another great feature of this diffuser is the auto shutoff function. It turns off the diffuser when it runs out of water. That is to prevent damage to its internal parts. 
16.  Graphic Image Two Sided Leather Mouse Pad
This leather mouse pad is beautiful because of its colorful painted edges. Autonomous offers brown and black versions of this pad. 
Its dimensions are 9.5" W x 7.75" H, which makes it big enough to place other things on it besides the mouse. You could use it for your coffee while moving the mouse on it. 
17.  ErgoFoam Lumbar Support Pillow
If you want to give a great Christmas gift to a teacher, consider this pillow. Sometimes, teachers may spend much time sitting in the staffroom and may soon experience back aches. This pillow prevents such pain due to its curvy design. It follows the natural arrangement of the spine and enables you to sit up properly. 
Some pillows leave you sweaty, but this one does not. It has breathable mesh wicks that drive away moisture from your body. 
18. Lamp Depot Honeycomb Lights: Touch Sensitivity
This honeycomb grid uses hexagonal-shaped tiles to direct light to a particular region. Since it displays several colors, you can make your room look like a dance floor. Teachers can also use these lights as a backdrop while they conduct online classes. 
Connecting these tiles is easy since they have connecting bridges. Once you join them like a puzzle, you can control the lights with a remote. 
19. LumiCharge Magnetic Wireless Charger & LED Light
If you want to give a good Christmas gift to a teacher, consider one they can use after the holiday is over, so this gift is perfect for that. An advantage of this charger is that it is fast. It is an 18W power adapter that delivers up to 15W to the phone. 
Next, the charger is safe since it contains intelligent charging multi-protection systems. It has a built-in chip that protects the phone from over-voltage, over-current and short-circuiting. 
20. Standing Desk
A standing desk is one of the teachers' Christmas gift ideas to consider to make their work easier. When teachers grade assignments or examinations, they spend a lot of time sitting. As a result, they may experience back aches from prolonged sitting. That usually happens when they use an ordinary desk. 
This holiday gift for a teacher minimizes aches by allowing the teacher to stand for some time while working. Besides reducing pain, standing desks may lower the risk of heart disease and obesity. 
21. ErgoFoam Adjustable Footrest
The perfect Xmas gift for a teacher to relax while working would be the Ergofoam adjustable footrest. Compared to memory foam, this type does not flatten after use. That means the teacher will enjoy continuous support thanks to the high-density ErgoFoam. 
Users can use this footrest as a rocker too. To use it, you must flip it over. As a rocker, it keeps your feet moving, which leads to better blood circulation.
22.  FinerCrafts Regular Standing Mat
If a teacher has a standing desk, the fitting Christmas gift for them would be this mat. It reduces fatigue by supporting the knees, joints, feet, and back. That means the teacher can stand for as long as possible. 
Some standing mats cause you to slide, but not this one. It has a shark grill design on the bottom to prevent anyone from sliding. 
23.  LumiCharge Universal Charging Dock
Most universal charging docks can only charge two phones. If you need one that charges three phones, this is the one to consider. 
Another benefit of this charging dock is that it eliminates wired charging due to its space-saving design. As a result, the room will look neat without any running cables. 
24.  LumiCharge-Mini-7in1 LED Lamp Phone Charging Stand
This LED lamp can make your room attractive thanks to its multiple color modes. You can even choose the brightness level of your preferred color. 
The lamp serves other purposes besides lighting the room. It displays the time, date, and temperature.
25.  WalkingPad Foldable Walking Treadmill C2
You do not need to visit the gym to use a treadmill when you can get a foldable one. That means you can store it in small rooms. 
Another benefit of this treadmill is the auto-adaptive speed technology. It monitors your pace and adjusts to a certain speed. 
26.  Privacy Panel
Sometimes, there is no privacy in the teacher's lounge since all teachers work from here. That means some teachers will not enjoy their privacy, so they need a privacy panel. It is a board you can install on desks to prevent other people from staring at you. 
Also, the board blocks noise, which means you can work even when others around you speak loudly.
27.  Airdog X5 Purifier
The purifier uses TPA technology to destroy most airborne bacteria and virus particles. That makes it useful in a case where some members have COVID-19. 
You do not need to worry about noise when you buy this purifier. It has a CADR of 220 CFM, which makes it as quiet as a hum.
28. Christmas Stickers
Although they seem simple, they are one of the best Christmas decorations for cubicles at work. They are useful when schools cannot afford Christmas trees or sleigh bells. 
Typically, the stickers will use images people associate with the holiday, such as Santa, reindeer, or candy canes. An example of a good sticker would be Santa giving a person a gift; in this case, the person would be a teacher.
29.  Capra Leather Gear Pouch
You can store many things in this pouch, such as cameras, phones, USB cables, stationery, and so on. 
The feature that sets this pouch aside from other bags is its zipper. It self-lubricates the more you use it. 
30.  AeroPress Original Coffee Maker
This coffee maker is suitable for people who constantly drink coffee due to its portability. Besides being portable, it does not brew bitter coffee.
Conclusion
It can be hard to think of a Christmas gift to give teachers. Thankfully, this list should help you decide. You can even find more gift ideas by browsing through Autonomous. If you need to contact us, our details are on our website.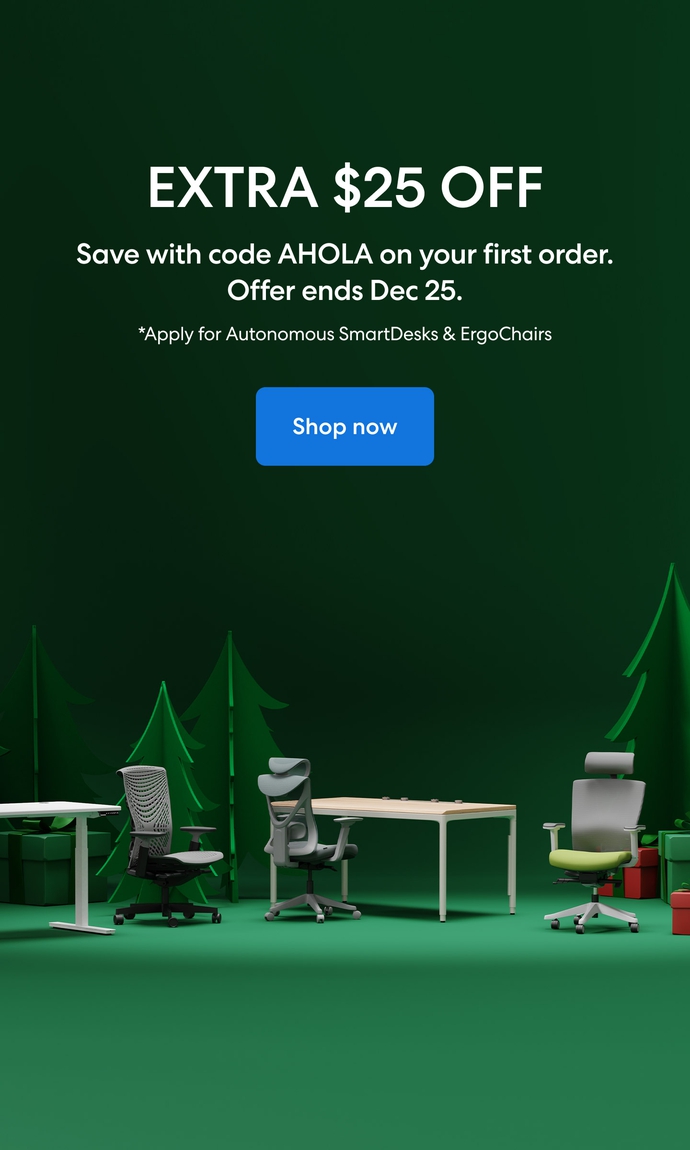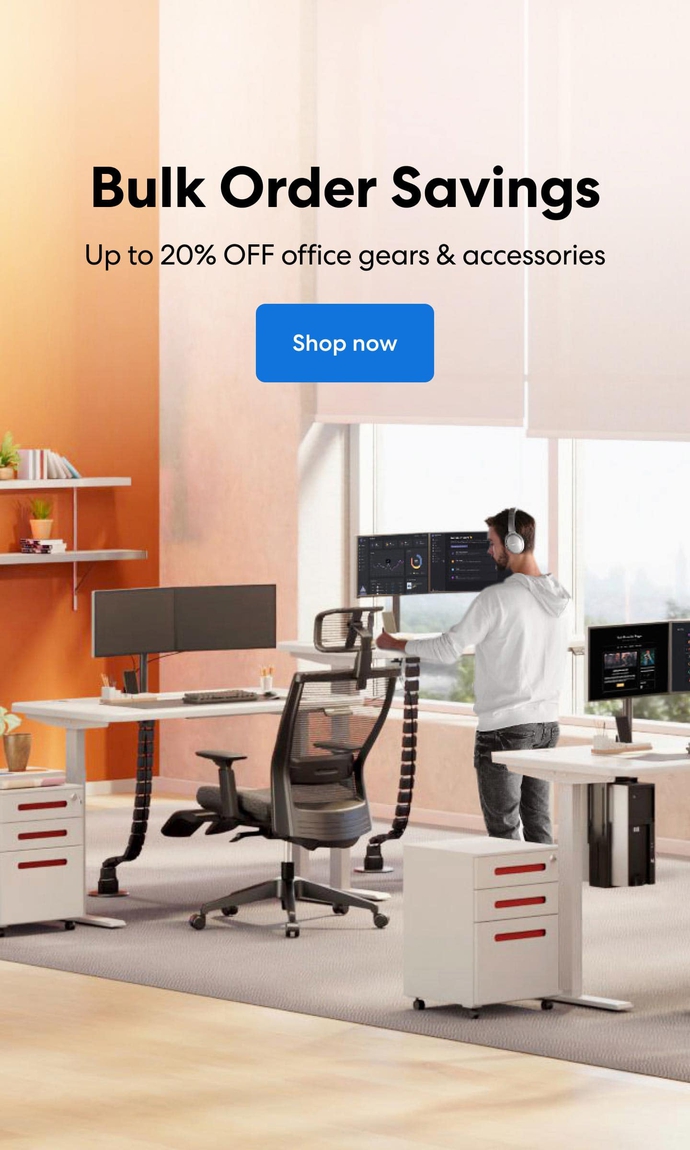 Subcribe newsletter and get $100 OFF.
Receive product updates, special offers, ergo tips, and inspiration form our team.