Latest Updates
30 DIY Christmas Decorations to Make Your Home More Elegant

Autonomous
|
Dec 5, 2022
757 Views
With Christmas coming up fast, you're surely getting into the holiday spirit. You can create a unique atmosphere at home and engage yourself in it daily with DIY Christmas decorations! Take advantage of this opportunity to determine the best Christmas tree placement. 
Moreover, Christmas decorations are costly, and with the money, it is better to buy presents for family and friends. Because of that, you can create your own DIY Christmas decorations and make your home lovelier and more pleasant! 
30 Easy DIY Christmas Decorations for an Elegant Home
We've listed 30 DIY Christmas decor ideas to get inspiration and make your home more beautiful and filled with the Christmas spirit!
1. Christmas Decorations Made from Paper
These paper ornaments are popular this season and appear capable of replacing your Christmas tree. 
They can have many shapes, such as ornaments, stars, hearts, snowflakes, etc. It would be best if you had colored paper and scissors and made them according to your personal taste. This ensures that your house looks more elegant with these homemade Christmas decorations ideas.
2. Handmade Christmas Decorations and Signs
Are you looking for fun DIY Christmas decorations? Why not make your own Christmas signs? You only need cardstock, a printer, and Christmas-themed stickers or washi tape. 
Choose your favorite Christmas quote or phrase and print it on the cardstock. Then, decorate the sign with stickers or washi tape. Once you finish, hang up your design and enjoy the festive cheer it brings to your home. 
3. Personalized Christmas Poster
Somebody looking for creative office Christmas decorations can try making their own poster! Start by finding a nice piece of Christmas poster board. Then, start decorating using paint, markers, or whatever you like. 
You can make a scene with Santa, reindeer, and presents, or get creative and create your own design. Once you've finished, hang your poster in a prominent place in your office and enjoy your handiwork! 
4. Wall Christmas Tree
This fun office decor is perfect for small spaces and is easy to make. All you need is a bit of ribbon, clothespins, and mini Christmas lights. Start by tying a length of ribbon to a nail or hook on your wall. 
Then, start attaching clothespins to the ribbon, spacing them out evenly. Once you've covered the entire length of the ribbon, begin attaching the mini Christmas lights. Your office will get a new look! 
5. Christmas Advent Calendars
There are a few different Christmas decorations ideas to make your Advent calendar. One option is repurposing an old shoe box or tissue box into a cute and festive calendar. Another option is creating a paper chain calendar, each day represented by a link. To get a more traditional look, you could make a fabric Advent calendar that you can reuse year after year. 
6. Ice Skate Wreath
To make your ice skate wreath, you'll need two ice skates, some wire, a hot glue gun, and some ribbon. 
First, take the skates and position them, so the blades point inwards. Then, use the wire to secure the skates together at the toe. Next, hot glue some ribbon around the skates to hide the wire. Finally, hang your wreath on a door or wall.
7. DIY Coffee Filter Garland
This garland's a great way to recycle those used coffee filters. Here's what you'll need: 
Coffee filters

Scissors

Twine or string

Paint (optional)
Start by cutting the coffee filters into strips. If you're using paint, now is the time to add a few drops of color to each strip. Once the paint is dry, bunch the strips together and tie them onto the twine or string. 
8. Homemade Christmas Stocking Hanger Box
This easy-to-make Christmas decorations idea is a great way to reuse an old shoe box!
To make your stocking hanger box: 
Start by covering the box with wrapping paper or fabric.

Cut a hole in the top of the box big enough to fit a hanger through.

Decorate the box however you like! 
9. Garland Accents
Garland is easy to make; you only need some basic crafting supplies and a little time. There are tons of different ways you can make a garland. You can use ribbon, fabric, yarn, or even paper. Add all accents to your garlands, like beads, sequins, or even small bells. Get creative and experiment with other materials to see what you like best. 
10. Stitched Stocking
This homemade Christmas decorations idea is simple to make, and you can personalize it with any design you like. All you need is some fabric, a needle, and some thread. First, cut a rectangle of material twice the width of your desired stocking. 
Fold the fabric in half lengthwise and stitch the sides together. Then, turn the stocking right-side out and sew the top closed. To finish, add any embellishments you like, such as a pom-pom trim or embroidered initials.
11. DIY Holiday Topiaries with Yarn and Buttons
All you need to make these topiaries is some yarn, buttons, and imagination. These are the steps to make your topiaries: 
Wrap the rope around a styrofoam ball.

When the ball is completely covered, start gluing on the buttons.

Once you've finished, add a ribbon or piece of twine to the top of the ball, and you're all set! 
12. Clay Words for Christmas
To make your own clay words for Christmas, you'll need some oven-bake clay, a rolling pin, a sharp knife, and a surface to work on. 
Start by rolling out your clay to about 1/4 inch thickness, then, use your knife to cut out the words or shapes you want. Once you're happy with your design, place your clay words on a baking sheet and bake according to the instructions on your clay package. Once your clay words are baked and cooled, you can decorate them however you like.
13. Sweater Christmas Trees
Here is one of the interesting homemade Christmas decorations ideas. All you need to create this sweater tree is a cone-shaped object to use as a base, some old sweaters or fabric scraps, and a hot glue gun. Start by cutting the sweaters into strips, then hot glue them onto the cone, working your way from the bottom up. 
Once you've covered the entire cone, you can decorate it however you desire. Add a bow, some buttons, or even some fake snow.
14. Plaid Pillows
This DIY Christmas decorations project it's a great way to use fabric scraps or old clothes you can no longer wear. You'll need some fabric, stuffing, and a sewing machine. These are the actions to make these plaid pillows: 
First, cut your fabric into two rectangles.

Then, sew the two rectangles together, leaving a small opening for stuffing.

Next, stuff the pillow with fabric scraps or old clothes. Once the pillow is stuffed, sew the gap closed.

Finally, use a marker or pen to draw a plaid design on the pillow. 
15. Mini Window Wreaths
Mini window wreaths are easy to make, adding a touch of holiday cheer to any room. All you need is some wire, greenery, and small decorations. Start by wrapping the wire around a small piece of cardboard to form a circle. 
Then, cut some small pieces of greenery and attach them to the wire with the florist's tape. Once your wreath is covered in greenery, add some small decorations like berries, pinecones, or ribbons. 
16. Wood Candle Holders
You'll need some small pieces of wood, paint or stain, and glue to construct your wood candle holders for this DIY Christmas decor idea. Once you have everything, paint or stain the wood however you like. Then, glue the pieces together to form a holder for your candles. You can use any candle in your wood holders. 
17. Christmas Glass Jar Filled with Ornaments
Gather a few glass jars, ornaments, and ribbons to make this decoration. Then, fill each jar with ornaments, and tie a ribbon around the neck of the jar. That's it! This decoration will surely add a festive flair to your home, making it an excellent gift for friends and family.
18. Handmade Tin-Can Snowman
You only need a few empty tin cans and some paint to create this tin-can snowman. First, paint the tin cans white. Then, stack them on top of each other to create the body. Use a black Sharpie to draw on a face, and voila! You've got yourself a cute and festive decoration for your home. 
19. DIY Balloon Ornament
All you need for this handmade Christmas decoration is a balloon and some string. To start, inflate your balloon and tie the end off. Then, use a sharp object to make a small hole in the top of the balloon. Next, thread your string through the hole and tie a knot to secure it. 
Once you've finished, knot the rope again to close the gap. Now comes the fun part – decorating! You can use paint, glitter, sequins, or anything else to make your balloon decoration one-of-a-kind. 
20. Candy Cane Garland
Everything you need for this candy garland is a string, candy canes, and a hot glue gun. Glue the candy canes to the rope, spacing them out evenly. Once you've made your candy garland, you can hang it on your mantel, your Christmas tree, or anywhere else in your home.
21. Make Mini-houses for the Christmas Season
These cubicle decors are straightforward to make. You will only need paper or cardboard, a few supplies, and time. To start, you'll need to cut out the basic shape of your house. You can use a template or just freehand it. Once you have the form cut out, it's time to decorate. Use paint, markers, glitter, sequins, or anything else to make your houses stand out. 
22. Pine Scented Candle
A few candles, some essential oils, and other supplies are all you need for this DIY Christmas decoration. To make the candles, start by melting the wax in a double boiler. Then add the essential oils and stir well. 
Once the wax is mixed with the oils, pour it into the candle molds. Allow the candles to cool and harden before trimming the wicks. You can use any essential oil you like for this project.
23. String Light Lanterns
You need mason jars and string lights to make these string-light lanterns, and here is what you have to do: 
Start by wrapping the string lights around the mason jars.

You can wrap them tightly or loosely, depending on the style you want. Once the lights are in place, screw on the mason jar's lid.

Hang the lanterns up wherever you want. 
24. Mini House Advent Calendar
This year, you can make your mini house advent calendar. Here's what you'll need: 
24 miniature houses

Paint

Glue

Ribbon

24 small presents 
Paint the houses in festive Christmas colors. Once the paint is dry, glue a ribbon to the back of each house. Also, you can start filling the houses with small presents. 
25. DIY Christmas Doorbells
You only need some cardstock and a few supplies from the craft store to make your doorbells. Here are a few steps to make them: 
Start by cutting out a bell shape from the cardstock.

Decorate the bells in whichever way you like.

When you've finished decorating, cut a small hole in the top of each bell and thread a piece of string through.

Finish by tying the string to a door handle or doorknob.
26. Handmade Mitten Tree
This DIY Christmas decoration is a great way to recycle old mittens you don't wear anymore. Here's what you'll need: 
A bare tree branch

A string of lights

A bunch of old mittens

A hot glue gun 
First, string the lights around the branch. Then, start attaching the mittens to the branch with hot glue. You can arrange them however you like. Once all the mittens are stuck, put the branch in a vase or pot. 
27. Candy Cane Door Decoration
You'll need a few candy canes, some ribbon, and a hot glue gun to make this DIY Christmas decoration. First, tie the candy canes together with the ribbon, leaving enough ribbon at the top to hang the ornament from the door knob. 
Then, use the hot glue gun to attach the candy canes to the door, starting at the top and working your way down, and that's it; you have a beautiful decoration. 
28. Kitschy Candlesticks
You can make these candlesticks with only some used candleholders and paint. 
Foremost, give your candlesticks a good cleaning. Then, decide what colors you want to use. Once you've decided on your colors, it's time to start painting. You can either hand-paint them or use stencils to create patterns.
29. DIY Chandelier Christmas Decor
This chandelier decor requires only a few materials you probably already have around the house. Here's what you'll need: 
A chandelier (real or fake)

Christmas lights

Christmas decorations

Hot glue gun 
First, remove any existing bulbs from your chandelier. Then, string your Christmas lights around the chandelier, and secure them with hot glue. If you want, you can add some small Christmas decorations.
30. Put Christmas Wallpaper on Your Computer
Sometimes, these aesthetic Christmas lights wallpapers can brighten up your moment if you are at work. Therefore, choose a new wallpaper you like and place it on the screen. That way, you will constantly be reminded what a beautiful time of the year it is. 
Conclusion
Everyone loves the Christmas holidays and is excited about decorating their home and offices. We have listed 30 Christmas decorations to beautify your home, but these are also great office Christmas decoration ideas. 
You can make your white home office fun and find all-white office ideas to add Christmas magic. Don't wait; let the Christmas atmosphere begin, and choose your favorite DIY Christmas decorations.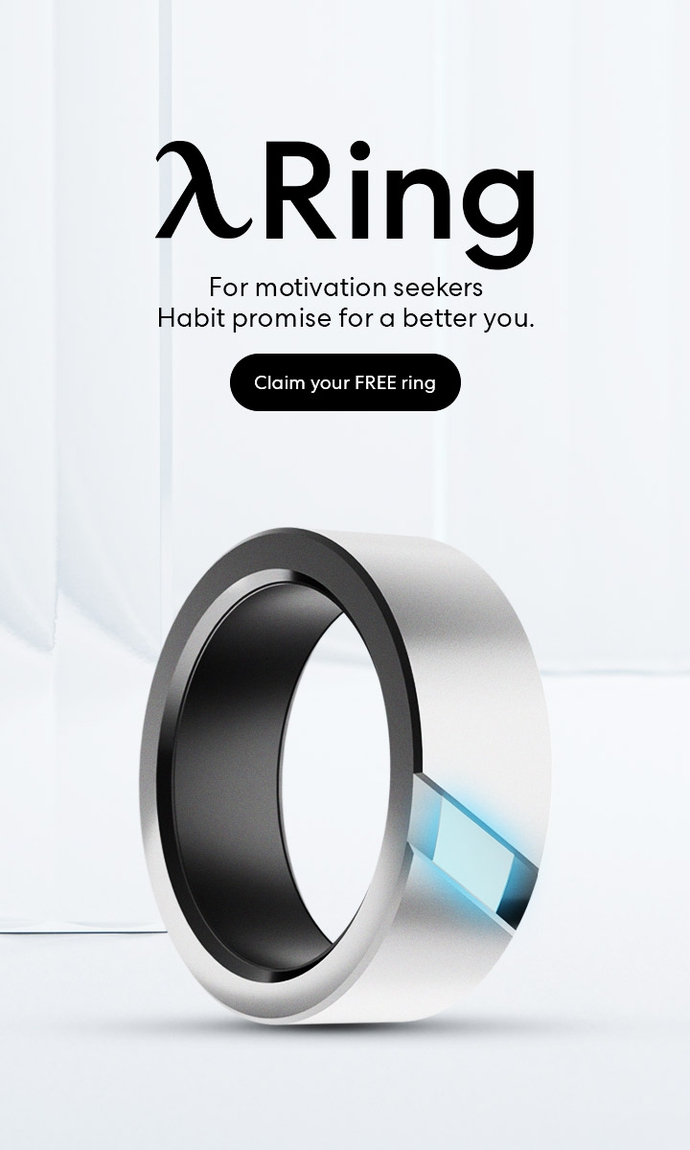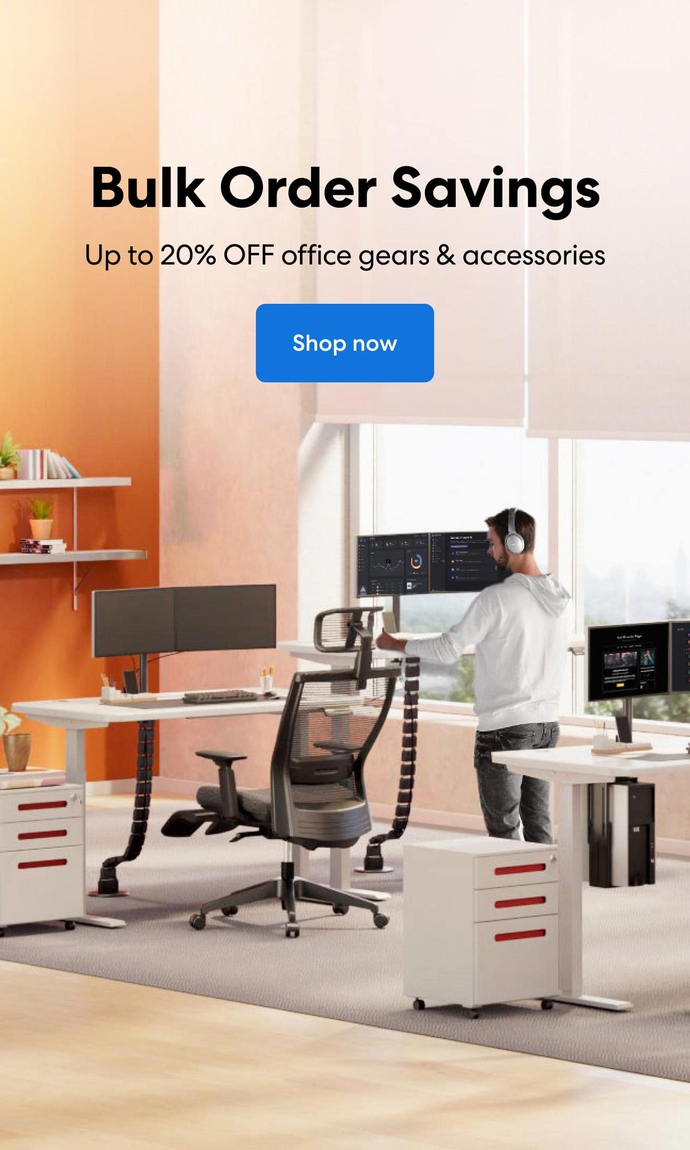 Subcribe newsletter and get $100 OFF.
Receive product updates, special offers, ergo tips, and inspiration form our team.