Workplace Inspiration
30 Fun Backyard Ideas for Family Gathering You Can Try

Autonomous
|
Mar 12, 2023
1,158 Views
Your house can become the ideal space to gather with your family, especially when summer is around the corner, but how do you make it fun and relaxing? There are different fun backyard ideas that can help you! 
Family gatherings are like families themselves. They're all different and vary in terms of shape and size. Therefore, you need a space where you can plan a small outdoor cookout or a large extravaganza with all your relatives. 
Do you want to have an area where you can create a memorable gathering or pursue pleasure at home? Consider these fun backyard ideas to create a laid-back, cool space where you'll always want to be!
30 Great and Fun Backyard Ideas Your Family Will Love
1. Build a Putting Green
Bocce ball courts and putting greens have become very popular nowadays. More and more people build these areas in their backyards to have fun, relax, or meet with neighbors to improve their golf game. 
If you like this sport, with a putting green, you can feel like you are on a golf course by just stepping out of your back door. It's a great option if you're looking for fun backyard ideas for adults!
2. Install a Play Structure
Do you want your backyard to be the ideal space to keep your children entertained? An outdoor play structure may be all you need! 
From swing sets and slides to climbing walls and monkey bars, you'll have many options to choose from. You only have to pick the one your children would like the most. 
3. Build an ADU
A prefab accessory dwelling unit can also be a game changer in your backyard. Besides increasing your property's value, it can become an incredible space to share with your family or just relax. 
You only have to consider some fun potting shed ideas or look for the best work pod to make your backyard a place you'll never want to leave. 
A backyard shed house can be a great play space, workshop, art studio, small home theater, and more. Just let your imagination run wild! 
4. Set up an Area for an Outdoor Gym
Outdoor exercising spaces have also gained popularity in recent years. Besides giving your backyard something cool that everyone can use to share time together, it's the perfect solution if you want to keep fit. 
Do you have a waterproof storage shed, or are you planning to buy one? It can be ideal for building an outdoor gym. 
5. Build a Treehouse
If you're looking for cool backyard ideas for your kids, you can also consider building a treehouse. Actually, these structures are on most kids' wish lists. 
While building them can be tricky, and you may need help from design professionals or spend some time on a DIY project, treehouses are fun and give your children and other kids in your family more space to play. 
6. Set Up a Tent
There are also some crazy backyard ideas that you can consider if you or your family loves camping. One of them is to set up a tent! 
Kids love this activity, so this could be a great space to share time with them. Also, you don't need to spend a fortune. A basic tent could be just fine.
7. Cornhole Play Areas
Do you want to play cornhole with your relatives? A place designed for this lawn game can also give your backyard more value. 
These areas are simple but versatile, as you don't have to make a permanent installation and can take them down as needed. They could be great play surfaces for kids! 
8. Create a Yoga or Meditation Space
When it comes to backyard ideas for adults, the ones focused on exercise or relaxation are always great. In this regard, you can create a yoga and meditation area at home! 
With some potted plants or a small water feature, you can design a relaxing space where you get a sense of peace and rejuvenation. You can also install a prebuilt studio if you want a private relaxation area. 
This space can also be a perfect place to relax or do yoga in groups when your family or friends visit you. 
9. Make Your Backyard More Fun With A Small Pool
If you think of a backyard entertainment design, small pools would probably star in all your ideas. 
A small pool is the backyard amenity that everyone wants to have. Whether you like to swim to keep fit or gather your family for a refreshing party during the summer, it can be the best addition to your house.
10. Build a Basketball Court at Home
Another one of the best backyard entertainment ideas you can consider is a basketball court. These spots are common on the front driveway, but you can also get creative and come up with other designs. 
If you don't want to pour concrete into your backyard, you can attach modular outdoor tiles together, creating a DIY basketball court at home. Just make sure they're perforated to allow water drainage. 
11. Install a Water Slide
Do you have a big pool at home? If so, your backyard entertainment design can also include a water slide. Kids love them, but the whole family can enjoy this space and feel like they are in a fun water park. 
12. Create a Music Space
A modular shed can also become a music studio if you give it a twist. It's a great option if you want to find some crazy backyard ideas to create a family gathering space at home. 
You just have to check some modern shed plans, choose the design you like the most, put your or your children's favorite instruments there, and play your favorite songs together. Do you think a mini family concert would be a good idea to get together with your loved ones?
13. Install an Outdoor Shower
You don't need a pool to enjoy a refreshing afternoon of water games during the summer. If your budget is not enough to build one or you think it's too difficult to maintain, an outdoor shower can be a good option. 
Besides being ideal for a cool-off when the heat hits or to wash your pets, an outdoor shower can also become a small but fun space to play with kids. 
14. Create an Outdoor Living Room
If you want to find some fun backyard ideas for adults, you cannot miss this one: an outdoor living room! 
Many people want their backyards to be extensions of their home's living spaces. One of the best ways to do this is by mimicking living rooms. These areas are great for gathering with family and friends! 
Do you think it's a good option for you? Just install chairs, sofas, tables, rugs, and maybe fireplaces or TVs there. With your favorite comfortable features, your backyard can be the perfect place to get together with your loved ones. 
15. Make Your Backyard More Relaxing With a Hammock
Some cool backyard ideas can also make your backyard more relaxing. Installing a hammock is one of them. 
There are few things that can make your backyard more relaxing and calm than a hammock. Also, you have different options available. If you don't have two trees or posts in your house, you can buy a stand-alone model!
16. Get a Sun Bed
In addition to hammocks, sun beds can also give your backyard that sense of peace you need to unwind after a stressful week. 
You can find different models, including some that are thick, wide, and padded as a cushion to rest fully by the pool. 
17. Build a Tiled Patio
Do you like crazy backyard ideas involving taking your indoor spaces outdoors? A tiled patio may be what you need! 
If you choose non-slip tiles, you can give your patio a more comforting and warm touch, making it the perfect space for family gatherings, especially if you just like to talk with your loved ones while enjoying a delicious cup of coffee.
18. Aromatic Fire Pit for a Cozier Environment
Designs and trends have changed, but traditional fire pits are still cool backyard ideas. If you want to make them a little different but more welcoming, you can put some storage boxes with aromatic firewood. 
Since aromatic firewoods spread different scents around when you burn them, your fire pit will make your backyard much more welcoming and enjoyable. 
19. Install a Swing Beed
Do you think a hammock isn't for you but like the idea of​​having something fun to lie on and rock yourself to sleep? Consider a swing bed for your backyard! They're great if you like to relax while enjoying nature. Your family will also love them!
20. Fire Table to Get Warm
While fire pits have been around for years, these features are still popular. However, most people give them a twist. 
Designers are now working on gas fire tables that are safer to use and more versatile but create the same cozy atmosphere. 
These tables have a beautiful flaming flame in the middle with a landing place where you can put a cheese plate, a bottle of wine, and some glasses to share with your loved ones. 
21. Make Your Backyard Greener With a Grass Deck
Many believe hardscaping is not a good backyard idea because it radiates heat during the summer, especially if there are unshaded lounge areas. 
However, spaces with grass or artificial turf can solve this issue since they make the environment cooler when the heat hits. 
22. Create a Video Game Area With a Shed House
Another one of the best shed house ideas is to create a video game room in your backyard! These spaces are great for gathering with friends or family who love technology as much as you do. 
Also, gaming spaces can be great for kids. You only have to build an ADU or shed house, install your favorite console, and look for the games you or your loved ones like the most. 
23. No-Technology Table Games Space 
If you want your backyard to be a great space to get away from screens and technology for a while, you can slightly modify the above idea. 
In this case, you can use your ADU or shed house to create a board game space where no one can use their phones or computers.
24. Build Fire Lounge
Did you build a fire table to get warm with your friends or family in your backyard? Creating a fire lounge can also be a great option. 
You only have to place comfy cushions around the fireplace and enjoy nights of S'mores and funny stories with your loved ones!
25. Pass-Through to Make Your Backyard Much More Cool and Fun
It's definitely an option that you'll love if you're looking for fun and cool backyard ideas! Do you want to invite your neighbors to come or plan to spend an afternoon playing with your children? A pass-through may be the best way to serve them food and drinks! Also, it can help you control heavy foot traffic to your kitchen. 
26. A Pizza Oven to Gather With Your Loved Ones and Cook Together
Do you like to cook with your family or friends? Do you think the best family gathering should always have delicious food? An outdoor pizza oven is one of the best backyard ideas you can consider! 
If you install this structure at home, you'll have a space where you can make some pizzas with your guests and children. Everyone can roll out their own dough, spread the delicious marinade sauce over it, and add their favorite toppings before gathering together for a tasty slice! 
27. Build a Garden Shed
Did you know that your functional storage can also be beautiful? One of the best ways to give these spaces more life and color is by creating a garden. 
It's a great option if you're looking for fun backyard ideas for adults because it not only gives your backyard a more beautiful appearance to impress your relatives but also allows you to plant flowers or grow some vegetables with your family! 
28. A Grill Gazebo for Delicious Family Dinners
When it comes to backyard entertainment ideas, there's another one you'll leverage if you're used to getting together with your family during the summer: a grill gazebo. 
These spaces can be fully customized to add wine glass storage, bench seats, built-in coolers, lighting, and more!
29. Install a Streetlight
Some fun backyard ideas also involve changing up the lighting. It can influence the design more than you think! 
A streetlight, for example, can give your backyard a different appearance, making you feel like you're in a romantic street or a fancy European city. 
30. Hang String Lights
Another lighting idea to make your backyard more beautiful and fun is to hang string lights. They're particularly great if you want to make your resting areas much more welcoming. 
Final Thoughts
As you can see, there are many fun backyard ideas you can use if you want to have comfortable but functional spaces to share time with your loved ones. 
From play spaces with ADUs to small pools or golf courts, you can build different areas or install multiple appliances and decorations to make your backyard cozy, fun, and lovely.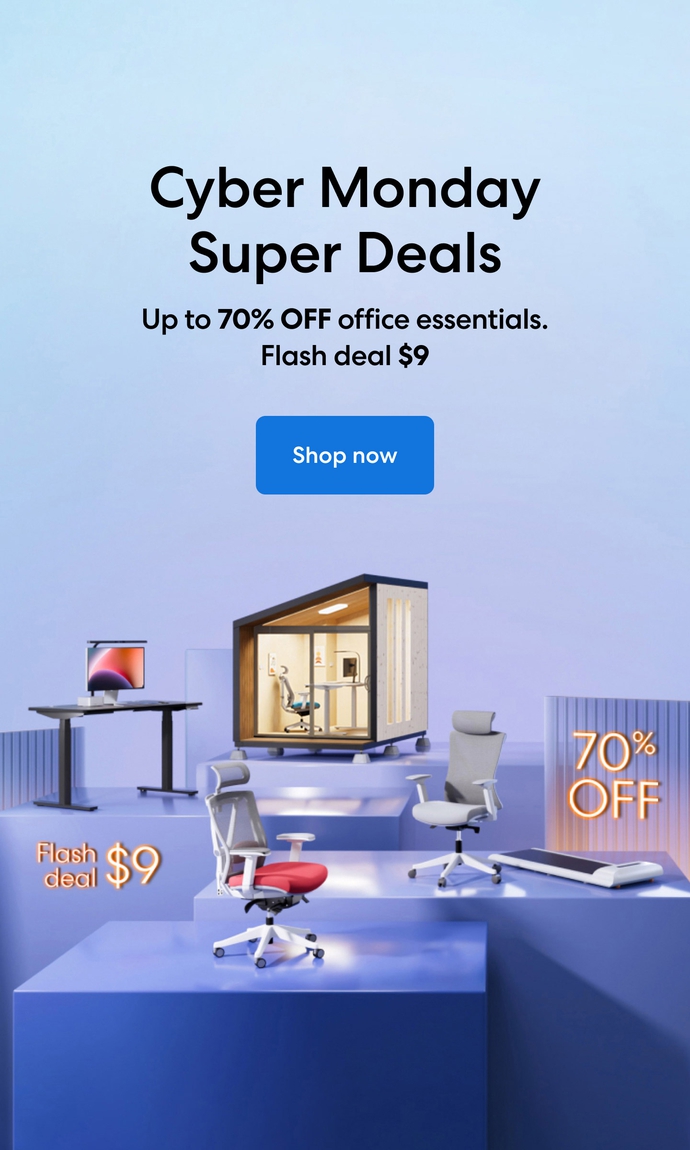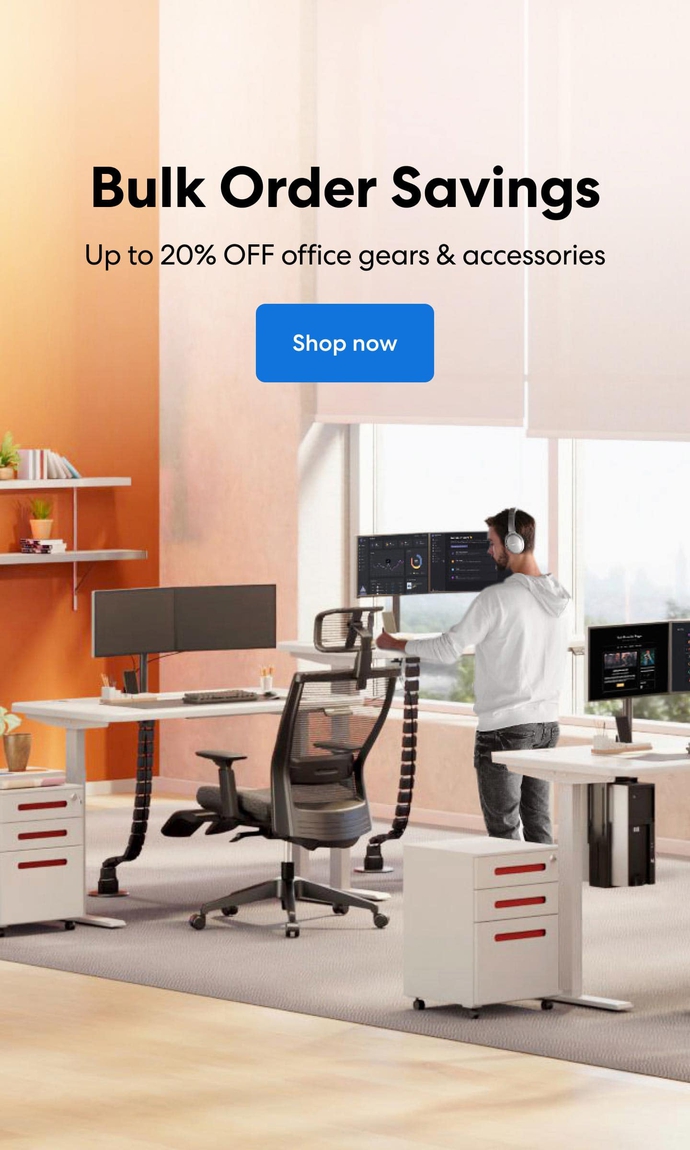 Subcribe newsletter and get $100 OFF.
Receive product updates, special offers, ergo tips, and inspiration form our team.