Workplace Inspiration
30+ Office Inspiration Ideas Will Transform Your Workspace

Autonomous
|
Nov 4, 2022
741 Views
In this era of working from home, you need a workplace that inspires you to stay productive. The dedicated space for your work needs furnishing with the essentials. We've compiled some ideas to give you some office inspiration to help you create a more productive environment.
30+ Office Inspiration Ideas For You
1. Go Green
A productive workspace requires air, light, and nature. You can make your office sustainable without sacrificing your lifestyle. Natural elements such as a natural wood standing desk create a relaxing and enjoyable space for work. You will always work without getting bored or stressed. 
2. Light It Up
The choice of lighting has a significant impact on any office style and office inspiration. Light up your workspace with a standing light or LED desk lamp. You need appropriate lighting for writing, reading, and typing tasks. LED bulbs are eco-friendly and lead to significant savings on your energy bill. 
3. Dual Purpose Space
A dual sided table in the office inspiration allows multiple uses and users. Apart from being suitable for a home office, you can use the space as a dining room. Adding some chairs to the table will transform it into a dining table with plenty of space to accommodate everything for dinner or your work.  
4. Contrasting Colors
Bright office decor has positive vibes that encourage staying productive. Investing in a home office desk and chairs in different colors creates a wonderful contrasting visual that brightens the office. You can enhance the contrast by adding some wall planters in different hues. 
5. Keep It Artsy
People with refined tastes must consider art decor in their office inspirations. Apart from a luxurious look, the office must be functional. Great office inspiration décor includes elements such as natural wood furniture with high gloss finishes. Other alternatives include steel or chrome frames for an authentic look. 
6. Pop Of Color
Color plays a significant role when creating your office inspiration and style. Classic hues with punchy paint make furniture pop. Pair neutral tones with strong colors such as rich reds, blues, and deep greens. Make the space coordinated with fabrics with bright floral patterns. 
7. Stay Organized
An organized office inspiration decor saves you time since you spend less of it looking for things. Therefore, you can focus on work and handle your tasks. Organizing your office gives it a professional look, reduces stress, and fosters a creative mind. Different types of desk organizers will keep your workspace in order. 
8. Multipurpose Furniture
The arrangement of furniture in your office inspiration decor must limit your need to have to move around to get whatever you need. Be creative and invest in multipurpose furniture such as a desk. Apart from having storage drawers, the desk may allow adding accessories to hold equipment such as a printer and headphones. 
9. Go Classic
You can't go wrong with a classic style for your office design inspiration. These looks don't fade with time. Such an aesthetic in the workspace exudes respectability, elegance, and timeless luxury. You can achieve this by incorporating exquisite furniture and desk decor in mild tones to make the space inviting. 
10. Focal Point
Your office can become a focal point with the right amount of creativity. Achieving this requires integrating sharp lines with bold but neutral contrasts. Black and white will give your space a dramatic elegance. Include natural elements such as baskets and vases to complete the picture. 
11. Functionality Matters
You don't have to fill your office with a lot of junk you don't need. Avoid giving your home office too much personal flair. Apart from having a purpose, everything in your office design inspiration must elevate its overall look. All elements and accessories must serve their purposes without becoming distractions. 
12. Relaxation Matters
You need space in your office to sit back and relax. A simple couch you can lounge on, or a comfy chair where you take a nap in the corner are good options. Space for relaxation will spruce up your cubicle decor while making your workspace more pleasant. 
13. Power It Up
Your office needs enough outlets to power all your equipment and devices. Apart from adding power strips, you can invest in an office desk with USB ports and power outlets. Keeping your equipment and devices powered up will make accomplishing tasks much more manageable. 
14. Mind Your Back
Comfort matters when working, especially for long hours. Invest in a comfortable chair and an adjustable height desk. Apart from boosting focus, this desk will allow working while sitting or standing to save you from back pain at the end of the day. 
15. Embrace Tech
Technology today makes accomplishing tasks easier. Buying appropriate tech will significantly transform your office. Equipment such as Pixio monitor, desk with a touchpad, charging stand, or touch monitor boost productivity and foster innovation. 
16. Stay In Shape
You can work out without stepping out of your home office inspiration. This is possible if you invest in equipment such as a treadmill desk or under the desk treadmill. You can accomplish your daily tasks while keeping yourself in great shape. 
17. Keep It Smooth
Listening to music while working significantly boosts productivity, especially when working on repetitive tasks. It eliminates distractions from background chatter, phones ringing, etc. Your office must include a portable wireless speaker or headphones. 
18. Accessorize Your Desk
Acquire office desk accessories that boost your productivity and make work fun. Some of the ones that will help you stay focused and comfortable in your inspirational office design include:
Adjustable footrest

Flow board

Wrist rest

Desk pad

Cable tray

Swivel desk drawer

 
19. Utilize Vertical Space
Shelves provide valuable storage and keep an office clutter-free. Shelving comes in different designs and finishes to add a decorative element to your space. You can keep items such as printer accessories, power cords, camera equipment, computer accessories, or crafting items on the shelves. 
20. Be Ready For Zoom Calls
Your home office inspiration must be ready for video conferencing at any time. An ergonomic chair, conference microphone, and web camera are handy when making video calls with employers or for team meetings. 
21. Eliminate Tangle
A cable management system will eliminate tangle in your office. Office equipment such as docking stations, monitors, and devices come with lengthy cords. You need a cable management system to hide all this mess. 
22. Mount Your Monitors
Using more than one monitor requires a lot of space on your desk. However, a more oversized desk costs more money. Invest in monitor mounts to save space on your desk. Options include free standing, dual mount, and triple mount. 
23. Get Mobile With Filling
You can switch from one position to another when working remotely. Portable filing cabinets will ensure that you have all your important documents handy. You can easily move the cabinets with casters to a new work position to avoid having to move about too much while working. 
24. Encourage a Change of Scenery
Your inspirational office design should have softer elements, such as cushions or a bean bag, to make it feel homely and inviting. Such elements will break up the monotony of working from a single spot. You will have somewhere to sit back and relax when doing light work such as reading. 
25. Be Mobile
The beauty of working remotely is a chance to work from where it's most convenient. You can enjoy this with a few mobile accessories such as a laptop or computer cart with lockable casters. This will streamline your workspace by ensuring you always have your equipment. 
26. Have Your Books At Arm's Reach
Having a bookshelf in your office is a wonderful idea. You will have all your favorite volumes only an arm's length away. Investing in options such as decor shelves in metal or wood is a great idea. Choosing a desk and shelving in a similar color palette will make things look cohesive. 
27. Get Closer To Nature
Having your office desk facing the window provides mood-boosting benefits. You'll always have a gentle place for your eyes to rest when not looking at your computer screen. Looking at nature stimulates mental health, imagination, and enhances focus. 
28. Get Into A Cozy Corner
You can locate your workspace in a corner with access to natural light. Adding some wooden furniture with warm tones will create a cozy workspace. Working near large open windows will give you access to an outdoor-indoor vibe all day long. 
29. Work From Different Positions
Working while sitting for extended hours isn't good for your back and overall health. Avoid this by investing in an electric adjustable desk. This will allow you to work while sitting or standing when you feel like it. The desk will give you various health benefits, including: 
Reducing pain in the lower back

Increasing blood flow

Improving posture

Burning calories 
30. Matching Key Elements
Having furniture with a similar style will give your office a seamless look. You can achieve this by matching various design elements. Accents can blend well in your space without too much matching. You can also match the walls with different furniture pieces or cute office decor. 
31. Matching Furniture Legs
You can be specific and match the legs of your desk and chair. The types of wood or metal may not need to be similar as long as they have the same finish. Although you may not match the desk with the chair, having similar legs will give them a blended appearance. 
32. Keep Things Sleek With A Scandinavian Style
Using natural architecture will create a Scandinavian style workspace. Options such as white and plain furniture create a bright and airy office. You can amplify the presence of natural light with light colored furniture and accessories such as a pastel colored desk lamp. 
Considerations To Create The Perfect Workspace
If you work from home, you're probably tired of working in a boring little room. The inspirational office design ideas above can help you transform your space. However, you must keep the following consideration in mind to design a workspace that will fit your style and purpose. 
Practicality Is Key
You need a functional design for your office. Locate the workspace as close to a natural source of light as possible, possibly near a window. Alternatively, you may have to invest in a floor or desk lamp if the place lacks enough light. You also need appropriate storage for your supplies. 
Design For a Small Space
Your office may be situated in a small or repurposed area, such as a loft, basement, or attic. In this case, you need office design inspiration that makes the most out of a small space. Options such as multipurpose furniture and floating shelves optimize space in small offices. 
Color Choice Matters
Your office doesn't have to be bland with white walls and furniture in neutral colors. A blast of color will transform your office into an inspiring environment. Red evokes energy and power. Subtle accents provide a hint of color without distraction. 
Connect With Nature
Incorporating nature into your workspace with a Biophilic design, including appropriate airflow and access to natural light. Also, add some plants or a water feature in the space. Connecting with nature in your workspace improves your mental health, mood, and cognitive ability. 
Make Room for Office Tech
Offices today don't need a lot of document storage. Locate the office near an outlet to power all your equipment and appliances. Investing in the right tech will make work easier and more streamlined. 
Keep It Comfy
Keep ergonomics and comfort in mind when designing your office. Comfy chairs come in various colors and styles to match your preference. An adjustable desk allows working while sitting or standing to protect you from back pain.
Set the Mood with Lighting
The choice of lighting has a significant impact on office interior design. Apart from seeing clearly, lighting impacts alertness, mood, and cognitive performance. Light also affects the outlook of any space. Natural light is good, but your office should also be comfortable after dark.
Conclusion
When designing your office, you could use some of the inspiration ideas highlighted above. Your office should be comfortable while making you more productive. With those ideas in mind, your inspirational office design must consider factors such as functionality, color choice, and office tech.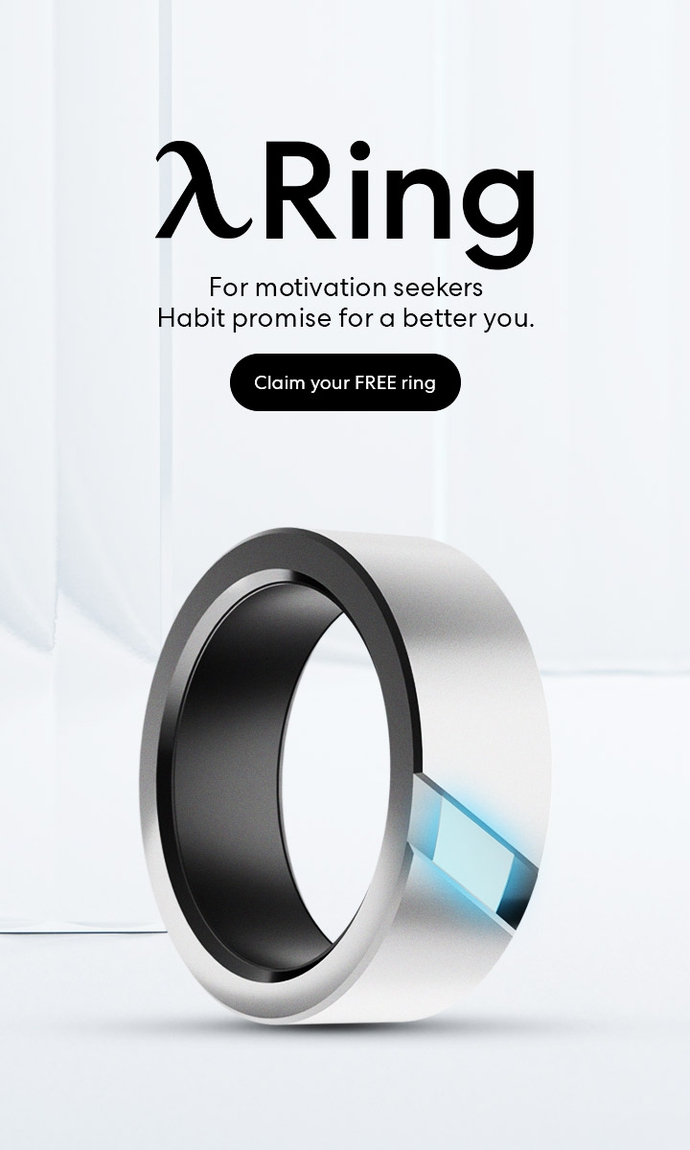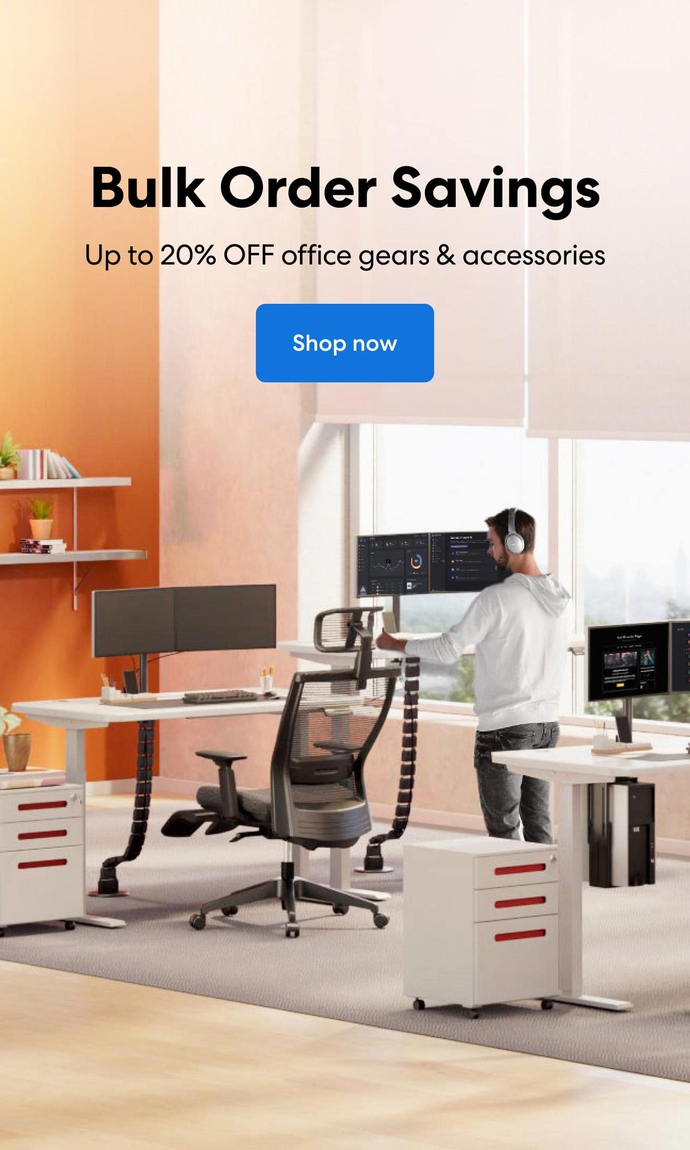 Subcribe newsletter and get $100 OFF.
Receive product updates, special offers, ergo tips, and inspiration form our team.