Smart Products
5 Best DIY L-Shaped Standing Desks Made of Reclaimed Wood

Autonomous
|
Mar 23, 2021
5,195 Views
Building a home-office is vital for a remote worker to create a zone to work at home. Getting the right home office desk is important when you are building one. Even if you are short on space or budget and can't get an L-shaped standing desk, you can always get a DIY L-shaped standing desk that makes it easier for you to design your own workspace in a budget-friendly way. The idea that a corner standing desk takes less yet provides ample space to you for working has made it the latest fad.  
A DIY corner desk gives you the liberty to design your home office on your own. Among all home office corner desk ideas, getting an adjustable standing desk wood is a good decision as that gives an aesthetic look to your office.
Since the market has so much to offer, we understand that you might be confused while deciding which DIY L-shaped computer desk is the right one for your home office. Do you want to know which DIY L-shaped desk frames would be ideal for your home office? If yes, we suggest you read further and explore them.
Top 5 DIY L-Shaped Standing Desks Made of Reclaimed Wood
1. DIY SmartDesk Kit from Autonomous
DIY SmartDesk Kit can be thought of as one of the best DIY standing desks, as it has a sturdy frame and three powerful motors for lifting the desk. Having a two-piece solid steel finish for the L-shaped desk variant, this desk is designed to last long. You can personalize your workspace in a much better way if you install this high-end DIY L-shaped standing desk. The frame is large enough to carry a large wooden tabletop to allow you to have an aesthetic experience.
2. Fully Jarvis DIY L-Shaped Desk Frame
Fully Jarvis DIY L-Shaped Desk Frame is yet another DIY adjustable standing desk that is designed using heavy-duty coated steel. The makers have added cross-bar support on both pieces of the solid steel frame. Since the structure is pretty durable and long-lasting, it can lift heavy desk frames even. So, you can conveniently put a large reclaimed wood tabletop on this robust frame.
3. Uplift V2 Standing Desk Frame
Uplift V2 Standing Desk Frame is ideal for customers interested in giving an aesthetic look to their home office. This desk frame comes in three different colors, so you can choose the one that goes well with your room. This desk is pretty space-efficient, so it takes up less space but provides you with greater room for placing accessories.
4. MultiTable L-Shaped Standing Desk Frame
MultiTable L-Shaped Desk can be a suitable DIY corner standing desk for those users who can afford slightly pricier options as well. As far as the tabletop space for this variant is concerned, it is comparatively more spacious than the other variants available in the market. Since it has high-quality motors installed, you can rest assured that you can adjust the height with greater ease. So overall, this desk can be a suitable choice for organizing heavyweight equipment and a larger number of accessories.
5. Monoprice Sit-Stand Corner Desk Frame
Monoprice Sit-Stand Corner Desk Frame can be used as an ideal computer desk in your home office. This DIY corner standing desk is suitable for low-budget customers as it does not come with a large price tag. However, it still has got some nice features, such as a powerful triple motor system for raising the desk frame to any desired height and programmable memory settings.
How to Choose the Right DIY L-Shaped Standing Desk?
Even though you are now aware of some of the best standing desks for home office that the market has currently, it is vital to know some details regarding the ways in which you can funnel your choices to pick the best one for your work. The most basic filter for your choices has to be your budget. As a remote worker, you might be interested in investing in a low-priced DIY L-shaped standing desk; however, if you have a larger budget, you can go for some pricier options as well.
Secondly, the type of work that you will be performing with that desk matters the most. If you are going to have a lot of paperwork, you should go for a larger L desk that has more room for arranging desk accessories neatly, as clutter is never good for your productivity.
Lastly, it is always better that you choose the one that has the fine quality and a better frame. It will be best to go for those desks that will typically not catch rust with time and have efficient motors to help you have a swift application.
How to Make Your DIY L-Shaped Standing Desk Setup More Productive?
Since you are designing your DIY L-shaped standing desk setup solely, you can make it more productive in myriads of ways. Some of the most common yet effective ways could be:
Add a few plants around your desk to have a refreshing working experience.

Use a

monitor arm to align your monitors to your eye-level

Avoid clutter by using cable trays for putting wires

Add some shelves close to your workspace

Use wireless equipment like a Bluetooth mouse and keyboard

Invest in an

ergonomic chair
EndNote
To conclude, you can use several DIY office desk ideas to make your space more productive and efficient. Having a reclaimed wood DIY L-shaped standing desk has become the latest fad as that not just looks aesthetic but is very durable as well. We believe that our discussion on the best DIY corner standing desks was beneficial enough to help you pick the suitable office standing desk for your work.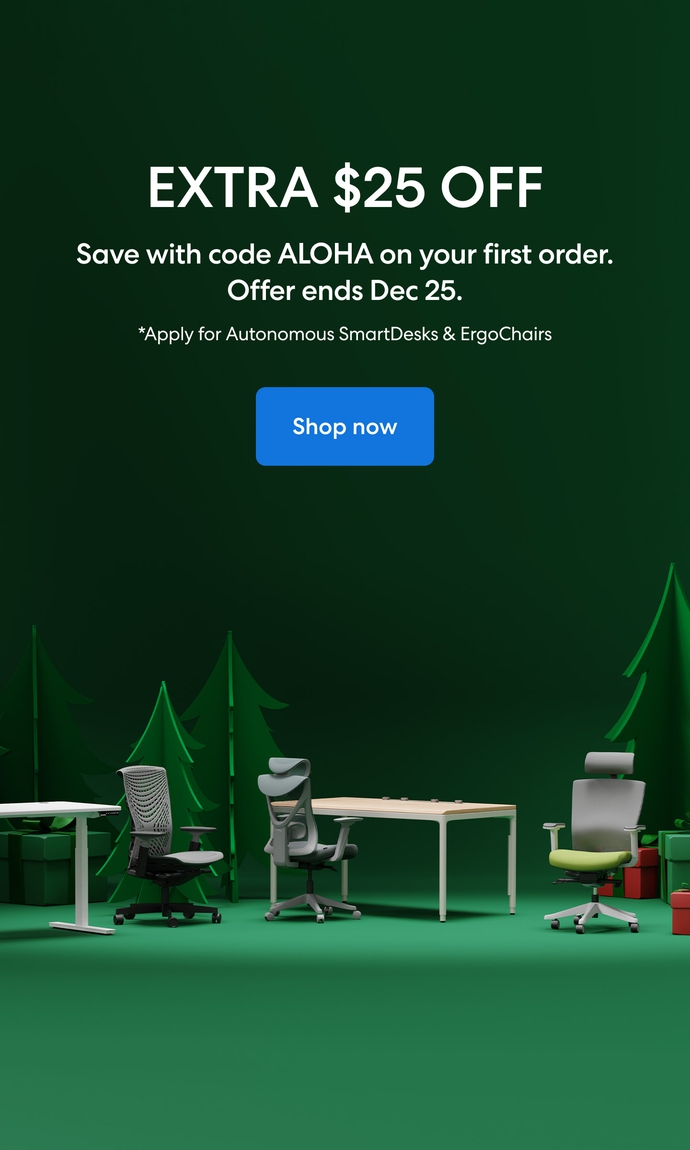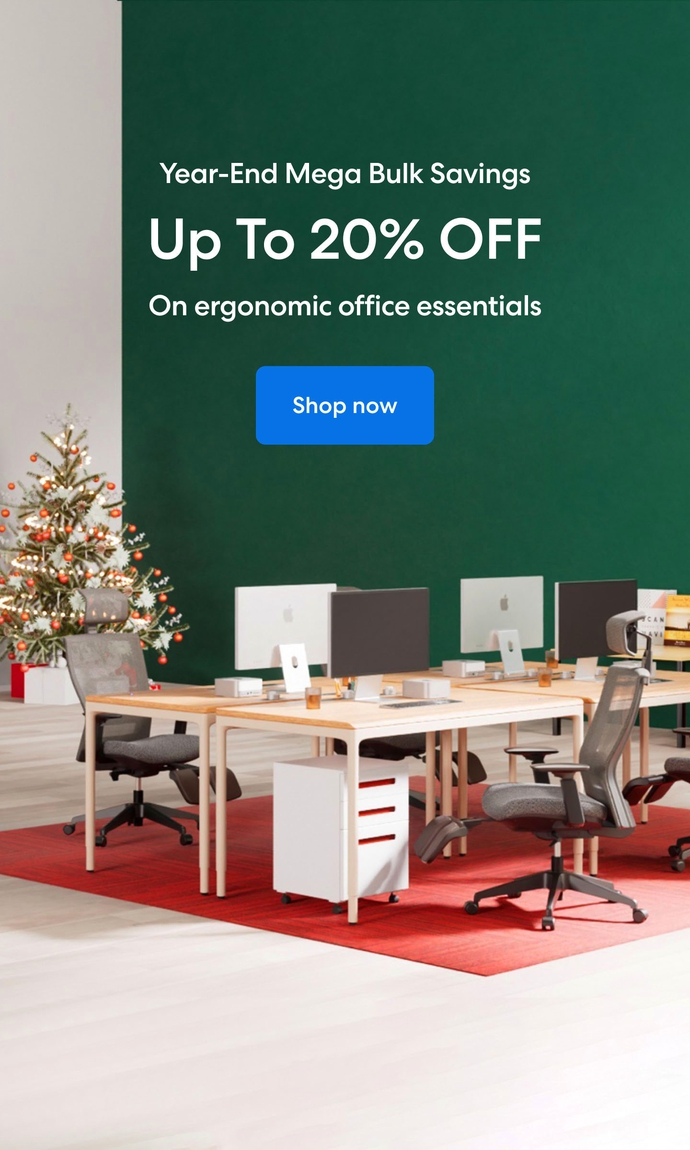 Subcribe newsletter and get $100 OFF.
Receive product updates, special offers, ergo tips, and inspiration form our team.