Smart Products
The 5 Best Places to Buy an Office Desk for Sale Online in 2023

Alex Rivera
|
Sep 12, 2023
686 Views
When it comes to decorating your home office, finding the perfect desk is essential. Office desks are not just useful pieces of furniture; they can also be statement items that enhance the overall design and productivity of your workspace.  
With so many online stores offering a wide range of desk options, it can be overwhelming to choose the right one.  
Finding a high-quality L-shaped office desk for sale will be easier once you're done reading this guide. Whether you prefer minimalistic or traditional designs, we have got you covered! 
Our Top Five Online Stores That Sell Desks on Sale
With their wide selection of designs, many years of experience, and commitment to quality, our chosen stores provide a reliable source for buying office desks online.  
Decorate your home office today with an executive office desk for sale that combines style, functionality, and comfort. 
1. Autonomous 
This brand understands the importance of affordable options for small and big companies. With its competitive prices and regular discounts, you can find a great deal on any office desk for sale. 
By buying all your office essentials from Autonomous, you can take advantage of its Bulk Order Program to save money without sacrificing quality or ergonomics. 
Autonomous SmartDesk Core
With its sleek design, unique features, and incredible 4% sale offer, this office desk for sale is a game-changer. You'll also receive free shipping and a gift when you buy the product. 
Customization is key when it comes to finding the perfect ergonomic setup. The Autonomous SmartDesk Core offers adjustable height settings. It's ideal for various preferences and body types. 
With four programmable settings, you can easily switch between your preferred formats with a single touch, saving you time and effort.
Autonomous SmartDesk Pro
The SmartDesk Pro has impressive features that will improve your productivity. Thanks to its dual motor system, adjusting the height is a breeze.  
Its solid steel frame ensures stability and durability, letting you work with confidence. The natural wood top adds charm to your workspace, making it a perfect fit for any professional setting. 
Upgrade your workspace and take advantage of the current 8% sale on the Autonomous SmartDesk Pro.
Autonomous SmartDesk Corner
The Autonomous SmartDesk Corner offers a spacious and efficient workspace, designed to boost your creativity and productivity. With twice the space of a standard desk, the SmartDesk Corner provides you with the room you need to work on multiple projects simultaneously or set up a dedicated home office.
The desk is equipped with a whisper-quiet triple motor for seamless height adjustments. You can transition between sitting and standing positions without disturbing your workspace. With a remarkable weight capacity of 400lbs, this desk can easily accommodate multiple monitors, office equipment, and other essentials, ensuring stability and durability.
2. Crate & Barrel
When you shop at Crate & Barrel, you can expect nothing but the highest quality products. Browse its vast collection of desks from the comfort of your home.  
The user-friendly website lets you filter your search by size, style, and price. This makes it easy to find the perfect office desk with hutch options to suit your needs and budget. 
Courbe Curved Desk
The office desk for sale is made of solid wood. Its unique design makes it a statement piece in any room.  
This desk has a single drawer for storage, ensuring a clean and organized workspace. Its slab legs give it flare, while the kidney-shaped table top adds personality to your home office.
Emerson Mappa Desk
The clean woodwork on the Mappa desk gives it a timeless look. This European-styled office desk has column legs that offer excellent support. It also has three polished drawers.  
Taking care of the product might be a bother since the desk is made from natural burl veneer and engineered wood.
Morris Chocolate Brown Desk
Another impressive executive office desk for sale from Crate & Barrel is the Morris desk in chocolate brown. You can keep your essentials in the five spacious drawers. The pinewood pallets give this desk a rustic feel.
3. West Elm
As another reputable brand in the market, West Elm offers a wide selection of office desks for your home workspace.  
While most products from the brand need assembly, it provides clear and easy-to-follow guidelines to make the process hassle-free. You can confidently assemble your new office desk even if you're not the most DIY-savvy person. 
Modular Desk
This office desk is made from sustainable mango wood sourced from India. Each piece is unique, with natural variations in the grain, making it a truly one-of-a-kind addition to your workspace.
The West Elm Modular desk offers plenty of storage space with two box file units, perfect for organizing your supplies.
Mid-century Desk
Are you looking for an office desk that combines functionality, sustainability, and vintage charm? This stunning piece of furniture is now available for sale, so you can give your home office a fresh new look without breaking the bank.
This kiln-dried wood desk showcases West Elm's commitment to durability. The tapered legs add a touch of grace, while the water-based finish protects it from daily wear and tear.
Quinn Desk
The Quinn Desk has two gorgeous colors, letting you choose one that suits your personal style and office decor. With its strong metal legs and vertically textured drawers, this desk offers durability and a modern aesthetic.
With enough storage to keep your workspace clutter-free, you can stay focused and productive throughout the day.
4. Pottery Barn
At Pottery Barn, you'll find classic-style pieces that display luxury and sophistication. Made from solid wood, its desks are durable and add a touch of warmth to any room. 
Even though the office desks are slightly on the expensive side, they are well worth the investment. Each piece of furniture is made with accuracy and care, making sure you receive a high-quality product that will stand the test of time. 
Mateo Writing Desk
With its distressed look and two finishes to choose from, this office desk for sale can add a touch of charm to any room. The rustic product is made of high-quality pine and poplar, ensuring durability and longevity. 
Its compact design makes it suitable for smaller spaces while providing enough room to work comfortably.
Livingston Writing Desk
This piece of furniture is an excellent choice for anyone needing a compact, design-forward, and budget-friendly office desk.  
Its meranti wood and natural grain texture provide a touch of sophistication. The spacious tabletop and adjustable levelers ensure functionality and comfort.
Pacific Writing Desk
If you need a new home office desk for sale, take advantage of the Pottery Barn Pacific Writing Desk. Its sleek and compact design allows it to fit seamlessly into any space. 
The combination of poplar, oak veneer, and hardwood frame ensures durability and longevity.
5. Joss and Main
With Joss and Main, you don't have to compromise on quality or style. Besides its vast selection and affordable prices, the brand also provides a user-friendly and informative shopping experience.  
The website is easy to navigate, so you can quickly find the perfect desk for your needs. Plus, its customer service team is always ready to help you. 
Rowley Desk
With its clean lines and modern design, this executive office desk for sale is the perfect addition to any workspace. The powder-coated iron base adds a touch of industrial flair. 
One of the standout features of the solid mango wood Rowley desk is its easy pullout drawer with roller glides. Despite its strong build, the desk is surprisingly lightweight.
Magalie Desk
Built to last, the Magalie desk features a natural wood grain finish. The solid wood body ensures durability, allowing you to enjoy it for years to come.  
Additionally, the desk offers three spacious drawers, perfect for storing all your office essentials. It also has a convenient keyboard tray that slides out smoothly.
Tyrone Desk
Featuring a sleek and contemporary design, this computer desk on sale can complement any room.  
The furniture piece displays sophistication and durability with its U-shaped legs and solid pine wood body. Additionally, the natural wood finish adds a touch of warmth. Plus, the three spacious drawers provide storage for all your office supplies.
What to Consider When Buying an Office Desk?
Buying an office desk for sale online is a convenient and cost-effective way to find the perfect piece of furniture to suit your needs in 2023. 
While many online stores offer wholesale commercial furniture, it's essential to trust reputable sellers. Read customer reviews and check their return policies before making a purchase. You want to ensure a smooth and hassle-free buying experience. 
Choose the Design
Modern, minimalistic designs are all the rage right now, offering your workspace a sleek and stylish look. A corner standing desk or L-shaped gaming desk with multiple storage options can maximize your home office's functionality. 
Prioritize Productivity
In today's fast-paced work environment, it's essential to have a desk that promotes mobility and movement.  
A sit-stand desk lets you switch between different positions, improving your productivity and overall well-being. You can find your desired home office desk for sale in many online commercial furniture stores.
In addition to the design and materials, mobility is another important factor to consider. If you need the flexibility to move your desk around, look for a portable standing desk. This is especially useful if you have a small office space or often rearrange your furniture.
Consider Room Size
A compact office desk is your best bet if you're working with limited space. Generally, a smart desk can fit into any corner, making the most out of the available space. With its sleek design and extra storage options, you can stay organized and maximize productivity even in a tight area. 
Think About Aesthetics
Warm tones and neutral shades can create a welcoming and aesthetically pleasing atmosphere in your workspace. You'll be spending many hours at your station. Choose a desk setup that looks and feels good. 
From elegant wood finishes to sleek metal frames, you can find a computer desk on sale that matches your preferences. 
Quality Matters
The right office desk for home workstations should be durable and functional. Online stores offer a wide selection of discount desks at great prices, but be sure to read reviews and choose a reputable seller.
Buying an Office Desk on Sale | Frequently Asked Questions
Whether you're setting up a home office or upgrading your workspace, finding the right desk is crucial. We'll address a few FAQs in the section below to provide you with all the information you need to make a decision. 
1. How long should an office desk last?
A high-quality office desk made of solid wood should last about 15 years or even longer. Solid wood is a durable material that can withstand everyday wear and tear, making it a great investment for your workspace.
2. How do I clean an office desk?
Cleaning an office desk is simple. Use a microfiber cloth to remove dust and wipe down the surface. Avoid using harsh varnishes or abrasive materials that could damage the desk.
3. Is a standing desk better than a regular desk?
Yes, a standing desk offers several advantages over a regular desk. It provides mobility with adjustable height settings, letting you switch between positions.
Standing desks are also versatile. They promote better posture and physical movement, benefiting your overall health and well-being.
4. How much space does a room need to fit an executive office desk?
You'll want to have enough space to fit the desk and yourself comfortably. A general rule of thumb is to have roughly four feet of space around the desk to create a spacious and functional environment.
Final Words
Affordability is always a problem when shopping for office furniture. Luckily, there are many online retailers that offer office desks for sale at affordable prices.  
You don't have to break the bank to buy a quality desk that meets your needs. You can find a product that fits your budget with research and comparison shopping. 
Autonomous is undoubtedly one of the best furniture brands in the market. You can find budget-friendly and practical office desks without compromising on quality. 
Plus, the Bulk Order Program is ideal for companies. You can save a lot of money by buying the discount desks. The other brands mentioned above are great alternatives, too.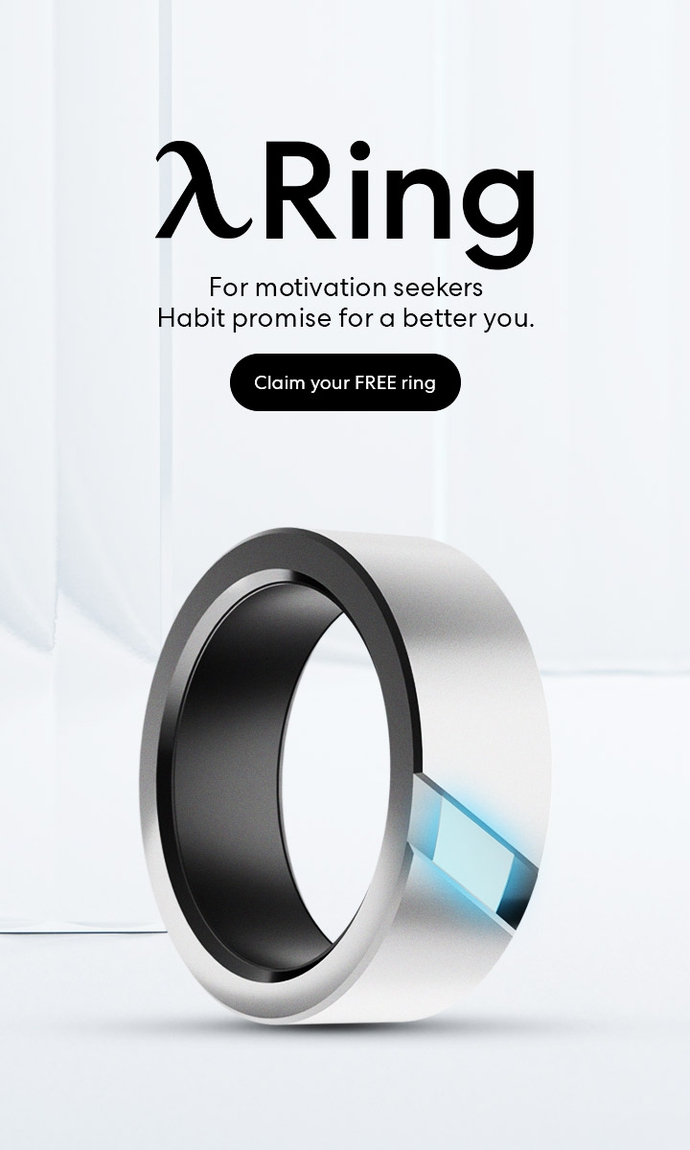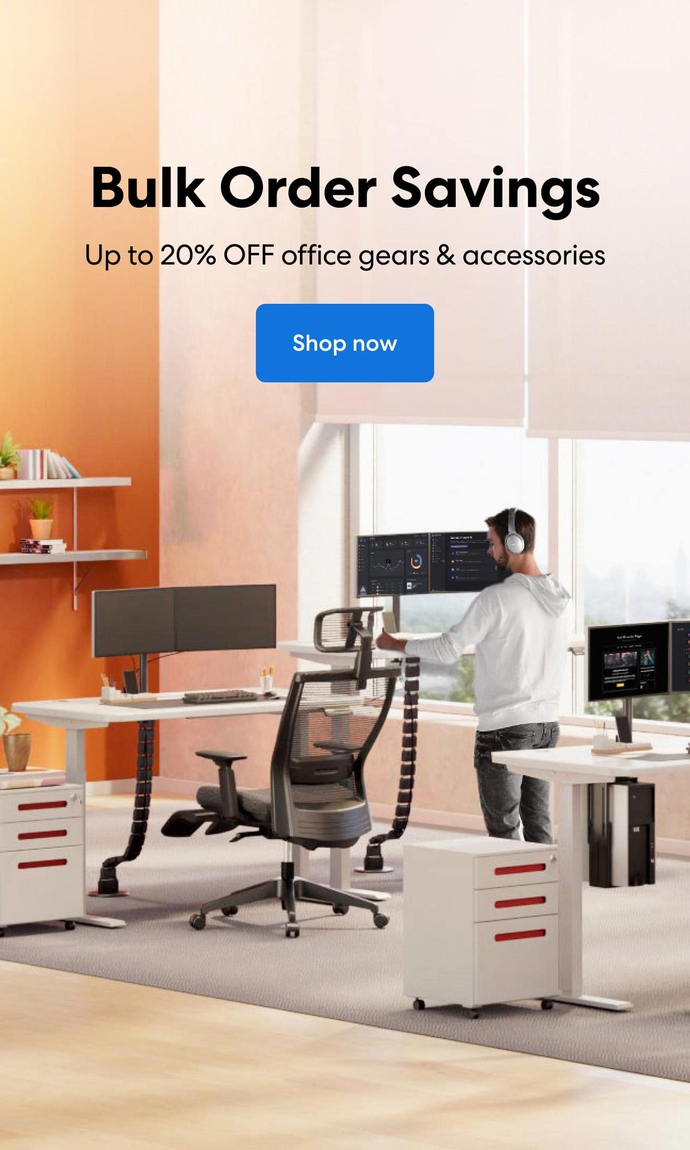 Subcribe newsletter and get $100 OFF.
Receive product updates, special offers, ergo tips, and inspiration form our team.