A good programming chair should provide you with enough comfort during those long nights of work. It is crucial for all freelancers to look after their spine health, especially knowing that back pain is hugely common among those who spend prolonged periods sitting.
As a programmer, you probably spend long hours sitting in front of a screen trying to complete your work. While you're doing it, it's very likely for you to move constantly to adopt more "comfortable" sitting positions that allow you to continue with your work. This situation makes most people overlook the tension they're putting in their lower back area.
If what we described above sounds like something you've been dealing with, perhaps you're looking forward to purchasing the best programming chair for your long nights of work.
However, more than comfort, we know that you want to make sure that you're investing in a high-quality product that lasts for several years. That's why ergonomic office chairs exist, to be one-time and safe investments that last for a lifetime.
For that reason, today, we'll present you with seven office chairs for programmers that you can safely invest in. Throughout the article, we'll describe each option's features and why they're good purchases. By the end of the text, you may have found a good option that allows you to work comfortably throughout the day (or night).
Best chairs for programmers – 5 options
In this section, you will find seven of the best programming chairs available. The criteria used to select each chair are explained below, divided into four factors.
Comfort

– Every ergonomic computer chair should provide the user with comfort, no matter how much time they've been using it. A comfortable programming chair will adapt to your body easily, making sure that every area of your body feels great while you're using it.

Adjustability

– One of the most crucial aspects that make an ergonomic chair actually "ergonomic" is that they're adjustable. Regular office chairs allow you to modify the seat height, while upgraded models allow you to configure other aspects, such as the seat tilt or the armrest height.

Durability

– As mentioned above, ergonomic chairs are meant to be one-time purchases. Hence, you can trust that their durability will be enhanced so that they last for a long time. For instance, "mesh" has become really popular lately due to its durability, comfort, and breathability.
Last but not least, we have aesthetics. We didn't include this aspect in the above list because most office chairs follow the same pattern: they're modern, stylish, and suitable for most offices as they include a neutral design. However, some people really care about aesthetics, so it's another factor that's worth mentioning.
Without further ado, let's begin with this list of the best chairs for programmers you can incorporate into your home office.
1. ErgoChair Recline
If you want an affordable option for a programming chair, we highly recommend purchasing the ErgoChair Recline. It is a cost-effective ergonomic chair that will keep your body comfortable throughout the workday.
It will be easy for you to find the appropriate settings based on your body proportions. Consequently, you will be working comfortably without worrying about your back pain too often. It will be an excellent choice if you want an ergonomic chair but don't want to spend that much.
The ErgoChair Recline mostly focuses on the reclining feature. Although it doesn't include a footrest, you can trust that this chair will accentuate the support in the lower back area. If you often suffer from back pain and would like to get better but have an adjusted budget, the ErgoChair Recline is the best option you can choose.
2. ErgoStool
It may not be one of the best office chairs for programmers, but it's actually a nice solution if you need to replace your current chair as soon as possible.
Being an ergonomic stool, it can provide you with comfort during those long hours of programming. Furthermore, it is durable enough for it to accompany you for several years. It's a good, affordable choice that can be the most suitable for certain users.
3. AvoChair
The AvoChair is another excellent cost-effective option you can choose if you don't have enough budget for the ErgoChair Recline. Despite being the cheapest programming chair included here, it complies with all the factors mentioned above.
Its semi-bucket design is meant to help you correct your posture while sitting, which most people struggle with.
It's also worth noting that it is an eco-friendly chair that's made of durable, recycled materials. Thus, you can trust it will last for a long time.
The only drawback you'll find for this programming chair is that it doesn't include as many "adjustability" options that other models mentioned on this list may include. Still, it is good enough for the price range it is categorized in.
4. ErgoChair Plus
The ErgoChair Plus is another good option and an excellent alternative to MyoChair, as both are considered premium programming chairs. It was previously known as the "Kinn Chair."
This is the best reclining office chair with a footrest you can choose. Unlike MyoChair, all the features are included in the same model, which makes it more affordable. Plus, the upholstery is mesh, which means it will "ensure" that your body remains fresh as this material is well-known due to its breathability.
It fulfills all the aspects required for an ergonomic chair, including the ones mentioned at the beginning of this section.
5. ErgoChair Pro
The ErgoChair Pro is the standard version of the previous model. There are only a few differences in the adjustability features, but the main difference is the price.
If you want an ergonomic programming chair that allows you to work comfortably while making sure you've made a safe investment, all you need to do is choose the ErgoChair Pro. It will be a safe investment that will accompany you for several years before you need to replace it.
Video ads for product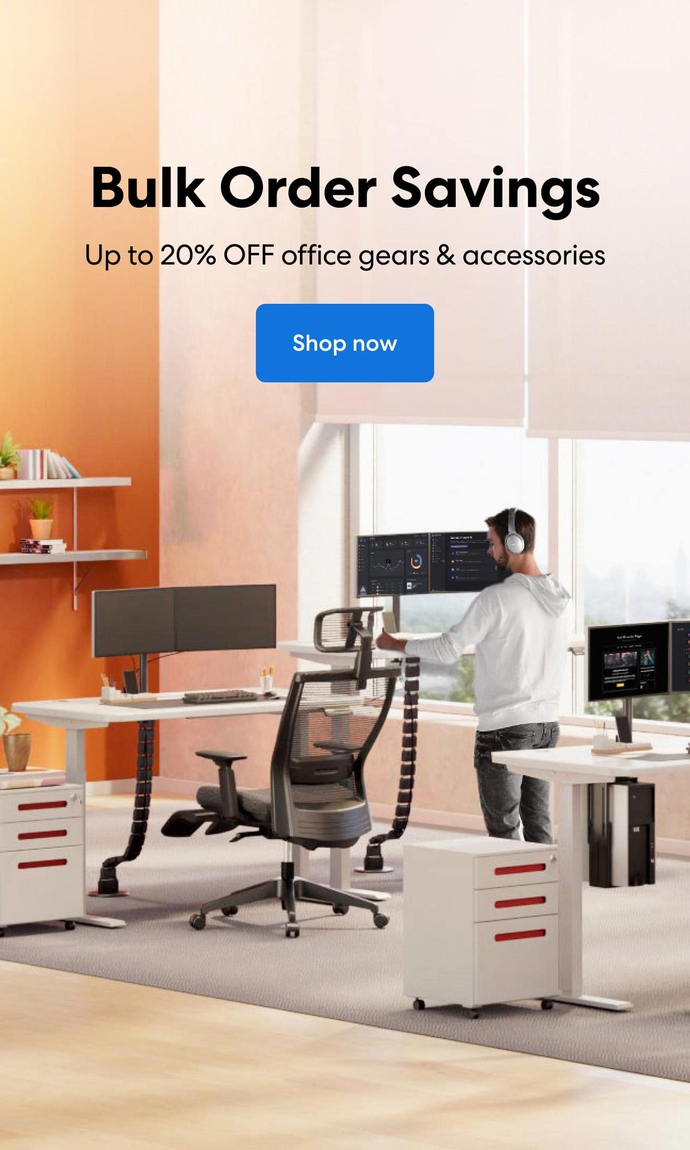 Subcribe newsletter and get $100 OFF.
Receive product updates, special offers, ergo tips, and inspiration form our team.