Smart Products
Top 5 Office Chairs for Pregnant Ladies You Can Find in The UK
2,016 Views
Do you want to know where you can purchase office chairs for pregnant ladies in the UK? There are online stores with excellent products and prices you can take advantage of for a seating solution.
It is important for every woman to look after their health during pregnancy. While you're at work, it shouldn't be different. It is important for you to have access to a reclining computer chair where you can comfortably sit as you take care of your daily responsibilities. The use of an office chair in pregnancy in the UK has become one of the most important things now that we know how good ergonomic office chairs can be for spine health.
If you don't know where to start looking for an office chair for pregnancy, today, we will provide you with numerous options you can consider for your new office chair. After all, a pregnant woman should be comfortable, especially during the later months of pregnancy.
Considering that the average office worker spends about five hours and a half on their workstation, it is hugely important for every person to assure their comfort throughout the workday. This way, you will make the overall experience of being pregnant more pleasant and less painful or negative for your body.
Without further ado, here we list the top seven office chairs for pregnant ladies in the UK.
Best home office chair for pregnancy in the UK – Seven Options
This section will provide you with some of the most comfortable computer chairs available for your use. By the end of the article, you'll have acquired a lifetime companion not only for your pregnancy months but for your daily work even after the pregnancy is over.
1. ErgoChair Recline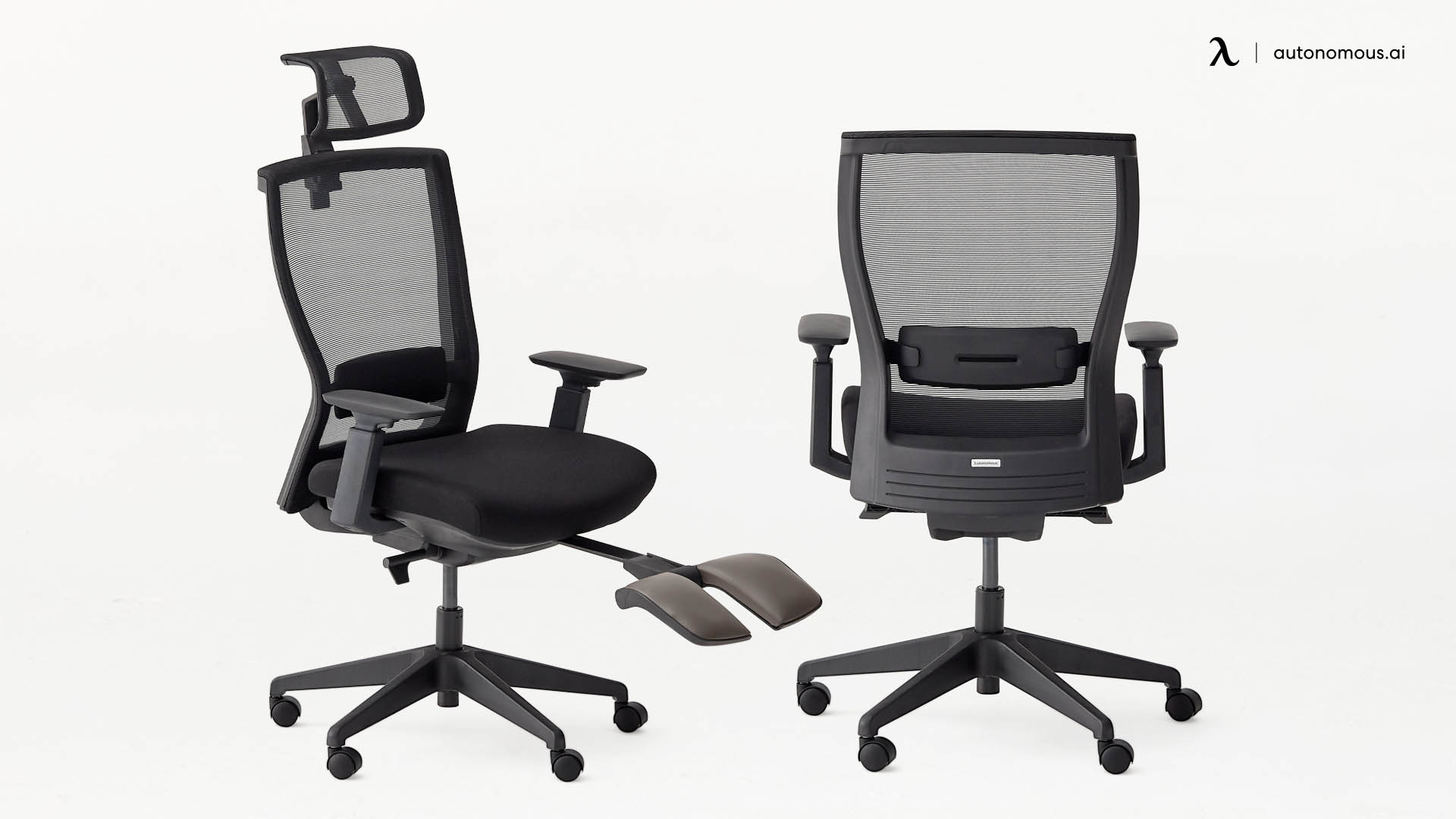 The first option is the well-known ErgoChair Recline. This chair is often recommended for people with adjusted budgets and has become one of the most popular choices in the Autonomous catalog.
The ErgoChair Recline is equipped with technology that allows the seat to adapt to your body shape. Thus, regardless of your body proportions, it will be easy for you to adjust to your new reclining computer chair, especially if you cannot allow yourself to spend that much on a single product.
As mentioned above, the reclining feature of this ergonomic chair has been greatly enhanced. You may find the only drawback for this option is the lack of a footrest, but many ergonomic chair models without one are still suitable for office work.
This chair includes an excellent back support plus a footrest you can use to enhance your comfort for an affordable price. Its only drawback may be that it's only capable of supporting up to 250 lbs.
2. AvoChair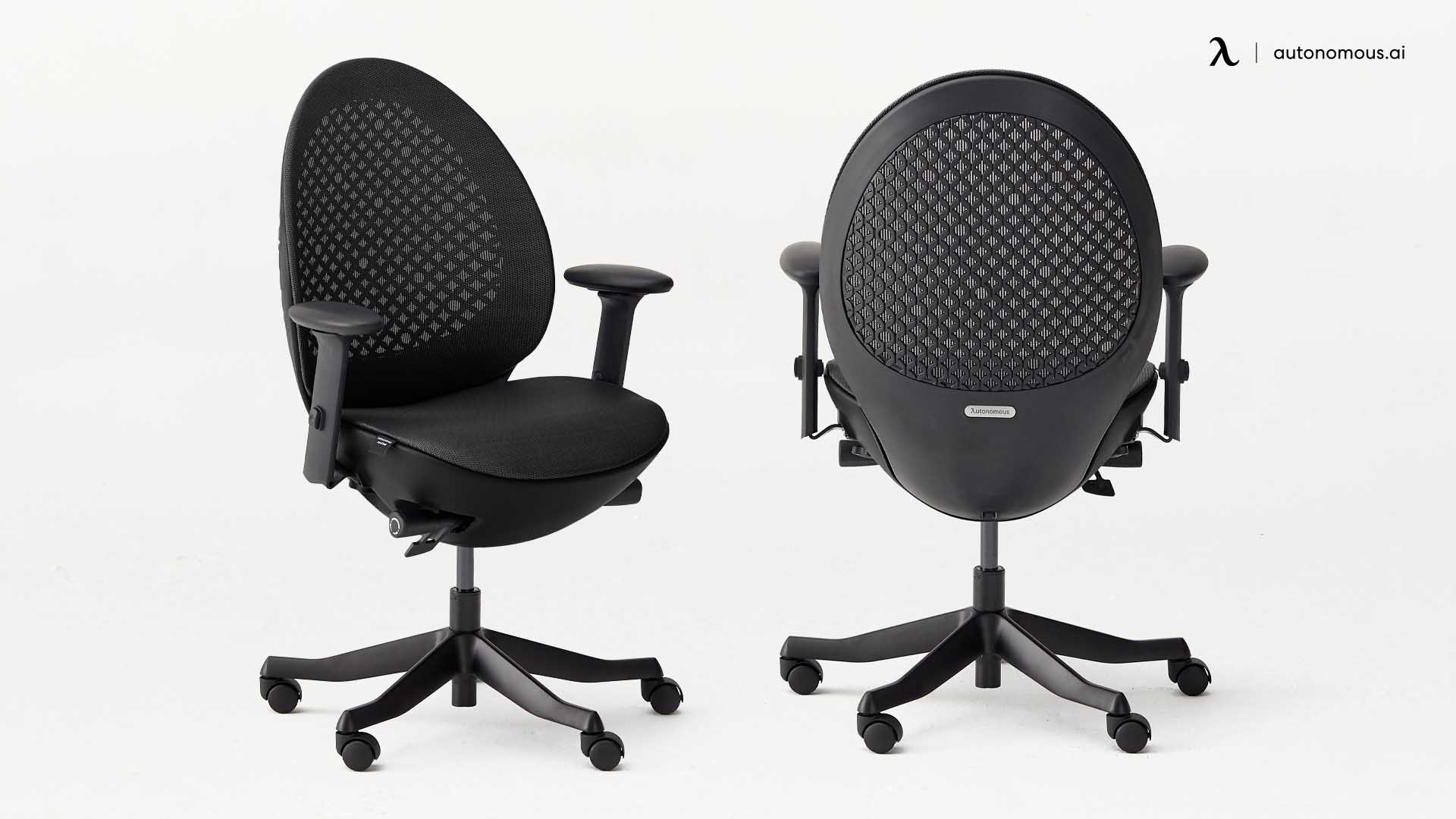 The AvoChair is not as popular as the ErgoChair Recline, but it's another cost-effective option you can find on the Autonomous catalog. It is one of the best office chairs for pregnant ladies in the UK in regards to affordability and comfort.
It may not have as many intuitive adaptability options, but it's still a nice chair that will keep you comfortable as you take care of your daily tasks.
Despite not having as many adjustability features as other options, it is actually extremely helpful toward correcting your option. It's also an eco-friendly option made of recycled materials, which doesn't make it less durable.
3. ErgoChair Plus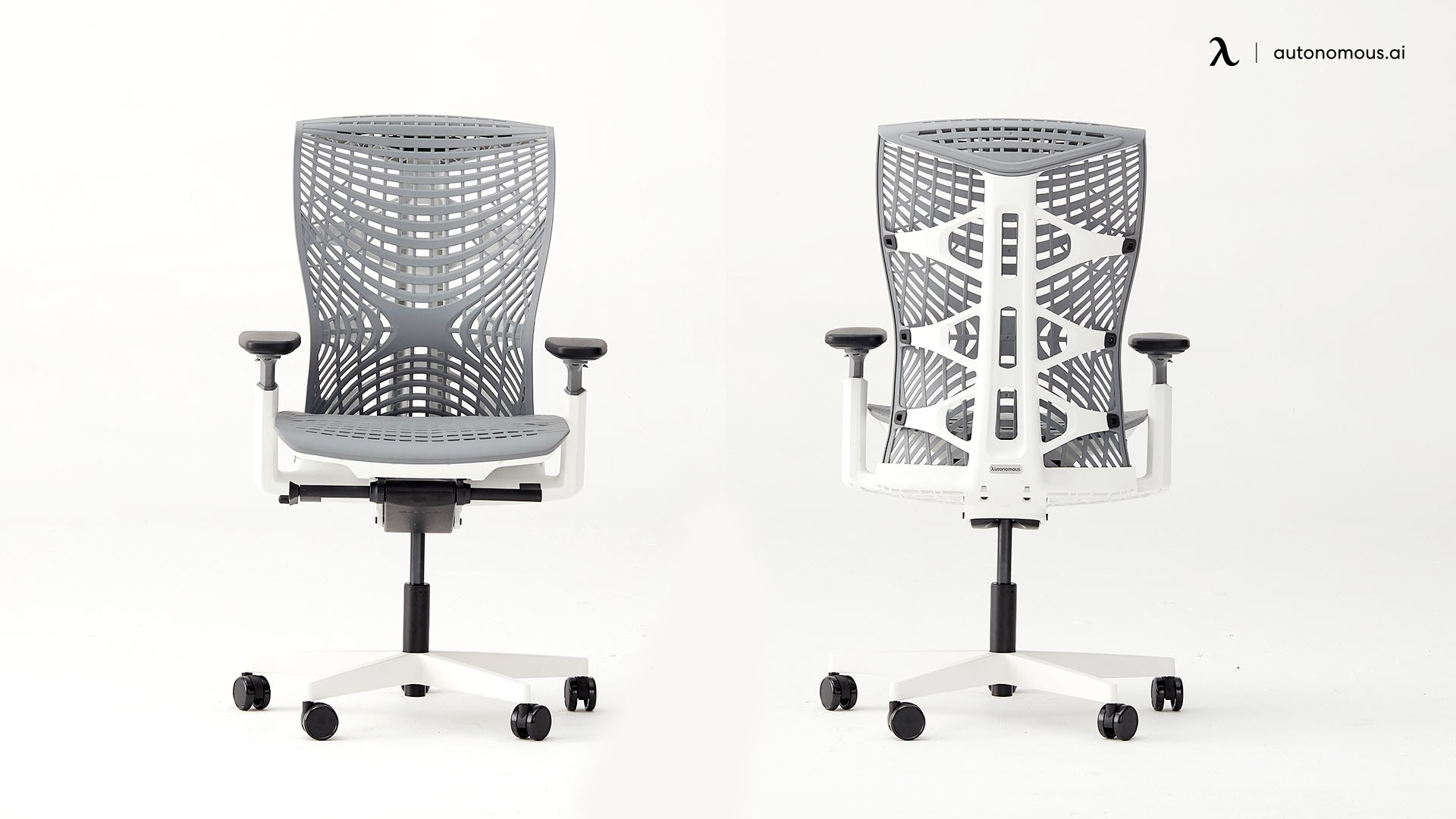 If you want a premium office chair for pregnant ladies in the UK, the ErgoChair Plus is one of the best options you can select. This chair has been equipped with multiple intuitive settings so that you can start using the chair as soon as you acquire it.
The backrest will easily adapt to your spine as it was designed to provide the user with the utmost support possible. Plus, its aesthetics will add a nice touch to your home office, making the environment more appropriate for an office worker.
It is the best high back ergonomic office chair that the Autonomous catalog has to offer. The most prominent feature of the chair is the upholstery, which is made of mesh. It is well-known that mesh provides the user with the utmost comfort and durability, plus it assures that their bodies remain as fresh as possible throughout the whole workday.
This office chair for pregnant ladies in the UK is perfect if you work in a hot area or if you want to make sure you'll be comfortable while you have a baby on the way.
4. ErgoChair Pro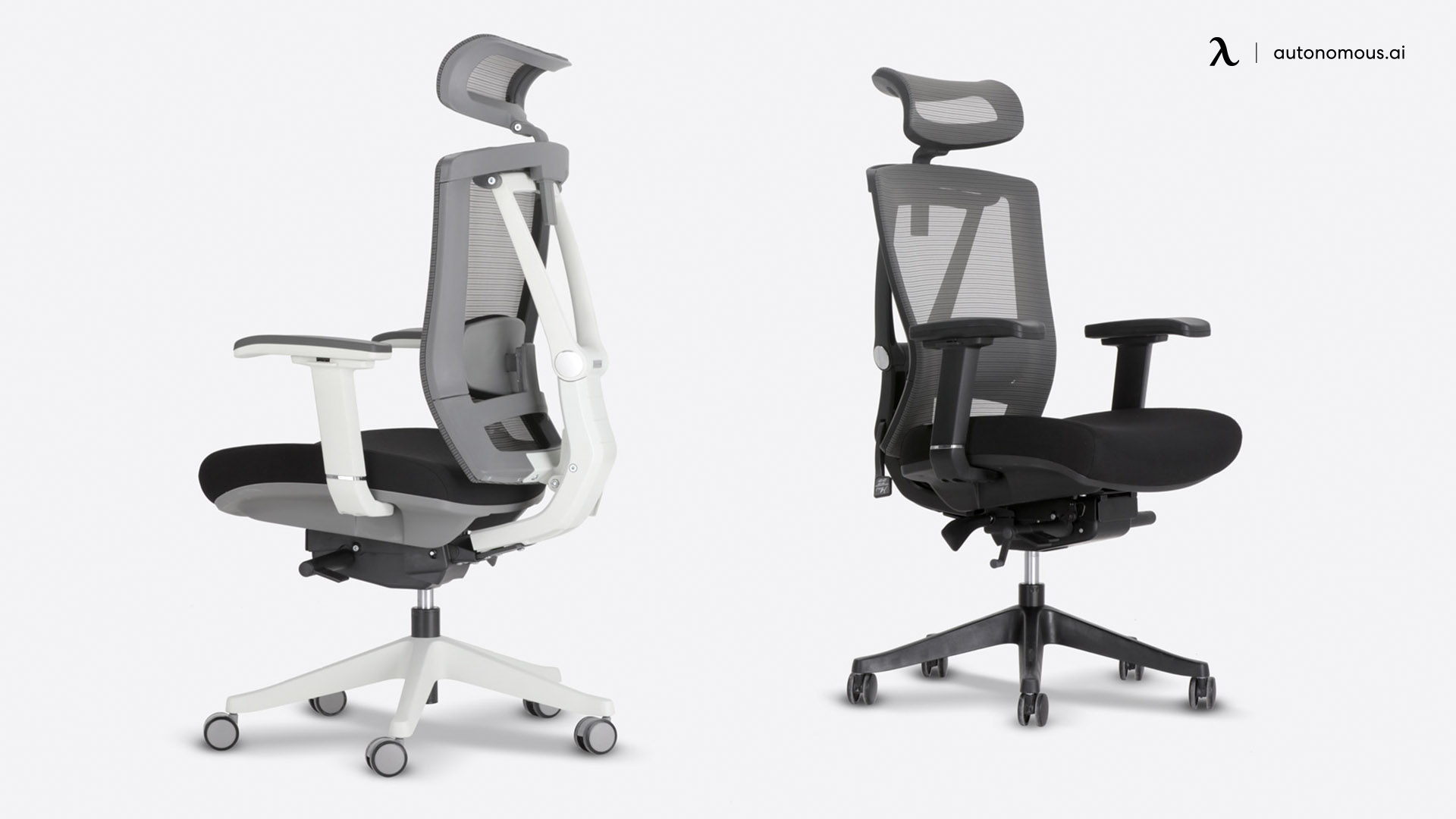 Do you want to enjoy most of the intuitive support that the ErgoChair Plus has to offer? Perhaps you should consider purchasing the ErgoChair Pro. It is the standard version of the previous model, but that doesn't make it less useful.
This chair has only a few "discrepancies" between the adjustment levels from the premium choice, which make it less expensive than her "big sister."
5. ErgoStool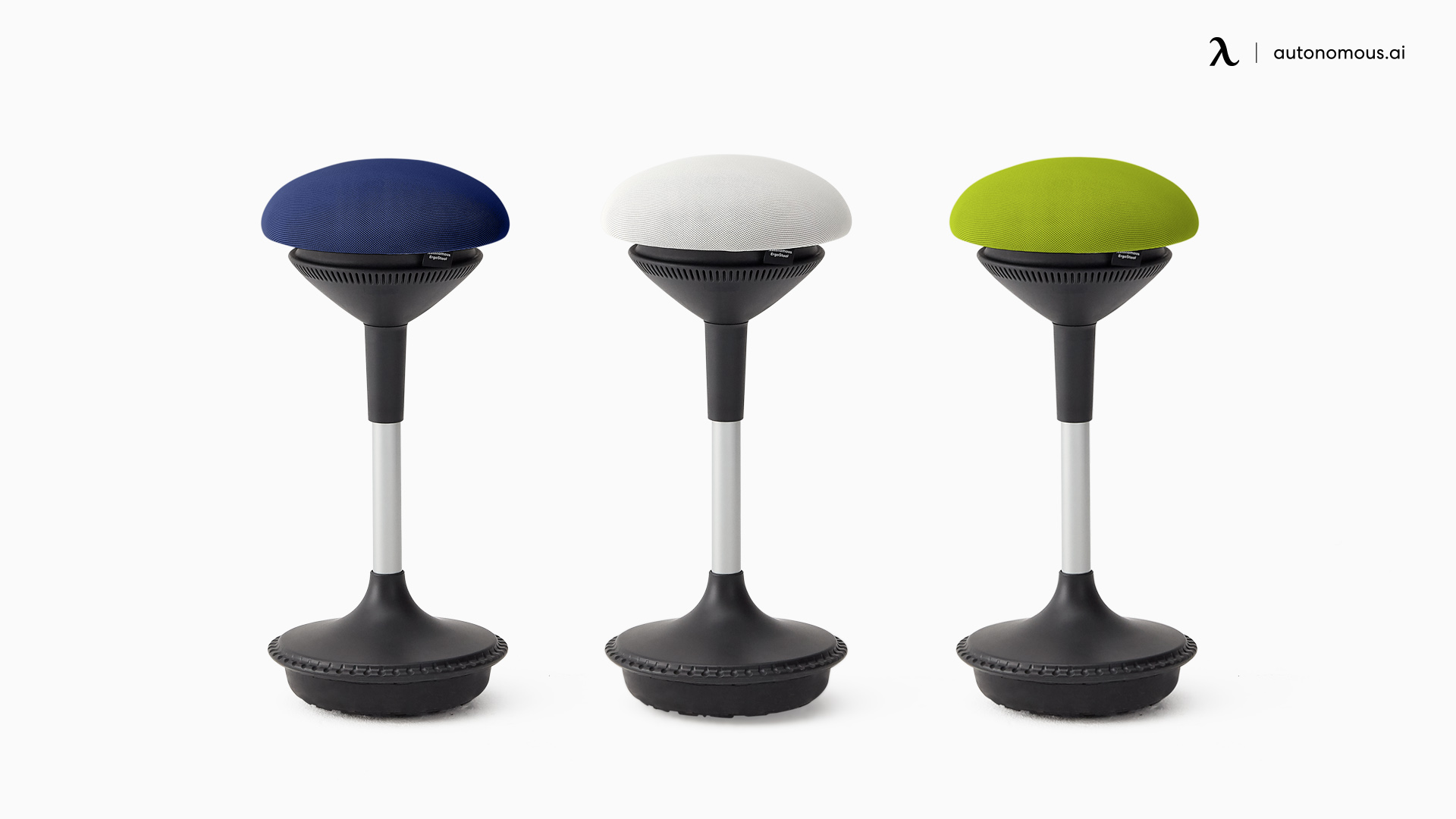 The last option on this office chair for pregnant ladies in the UK list is another affordable choice. The ErgoStool can be a temporary but also a durable ergonomic solution for your home office. Although it doesn't have as many features as all the models mentioned above, it is still a good seat solution if you're in a hurry.
It is more affordable than all of the options explained above, but you can assume that its features will be more limited. You'll still be able to adjust its height to the optimal settings according to your body proportions.
The ErgoStool is also appropriate for seats if you receive guests often. Their aesthetics will also add a nice touch to your home office.
Conclusion
It is hugely important for you to take care of your health while you're pregnant. Pregnant women are highly vulnerable to suffering from back pain. If you're an office worker, you'll have an even more probability of suffering from it. However, you can avoid that situation by incorporating a brand new office chair in your home office setup.
It is always important not to overlook the ergonomics at your workstation. This way, you will avoid discomfort and multiple ailments in the long term.
Subcribe newsletter and get $100 OFF.
Receive product updates, special offers, ergo tips, and inspiration form our team.
WRITTEN BYAutonomous
We build office products to help you work smarter.