Workplace Inspiration
6 Home Office Inspiration Ideas That Amaze in 2023

Autonomous
|
Apr 18, 2022
1,145 Views
Before the pandemic, roughly seven percent of the workforce in the United States had a flexible work schedule. A flexible work schedule means they worked from home in either a full-time or hybrid capacity. This percentage has likely grown following the global pandemic. 
If you work from home and wish to create a space you love, you've come to the right place. Together, we'll explore some of the most popular home office inspiration ideas of 2022. These ideas will surely inspire you to curate a space that is comfortable, functional, and reflective of your personality.
The following six home office inspiration ideas are simply a starting point. There is always more to explore and consider. We encourage you to use this information as a launching pad for further design and creative liberty with your space. 
Cultivating a Look & Feel That Works for You
If you are working from home, you must have a space that encourages productivity, while also ensuring your comfort. It is not as easy as throwing a bunch of stuff into a room and calling it a day. Your space should be designed with intention. It should inspire creativity and have a positive impact on your desire to perform. 
So, how do you cultivate a look and feel that works for you? There are a few things you'll want to consider. The following aspects will be helpful to keep in mind as you begin to set up your space.  
Setting Yourself Up for Success: Focus
You may already have a designated space that you use as a home office setup. If so, it may be helpful to consider the following: 
Is this space designed to serve this sole function or does it cater to multiple needs?

Is there an opportunity to create an area that is only intended to be used as a home office space? 
If you do not have a designated space, finding one will be important. You may be tempted to set up shop in a shared location like a dining room, for example. While this may seem like a good idea, is it: 
Going to set you up for success?

Going to free you from outside distractions so you can focus on the task at hand? 
If you have small office inspiration, it is recommended that you use it solely for work purposes. If you do not have an existing space, it may be wise to find one that can be designated for work functions only. 
It may also be helpful to think about clean lines. Simple, sleek, and more modern lines can also help encourage focus. Keeping your space clean and organized is also helpful. All these suggestions, and more, will result in optimal focus, concentration, and work performance. 
Cultivating Creativity
While focus and concentration are important, so too is creativity. You will want to set up a home office space that inspires creativity.  
A dull workspace can stifle a creative workflow. If you are bored or uninspired, you may not be able to come up with new ideas or fresh ways of thinking about things. This can ultimately affect the quality of your work. 
So, how do you create a space that sets you up for creative success? One easy way to inspire creativity is to add a pop of color. Whether you paint a wall or purchase a colorful chair, adding some color is a quick and easy way to breathe new life into your home office design. 
Promoting Professionalism
Of course, if you are working from home, you will want to craft a space that exudes professionalism. When you operate in a professional space, you adopt a professional approach to your work. Your entire outlook shifts. 
How do you create a professional space? Choosing furniture that is clean and contemporary can help. Keeping your space neat, tidy, and organized can help, too. Exploring different colors and textures can be fun but doing so in a way that preserves a high level of professionalism is important. 
Not only will this make you feel better, but it will look better on camera, too. If you are in a virtual meeting, your colleagues will see a space that looks presentable versus a space that looks disheveled and unprofessional. 
Essential Items to Purchase for your Home Office Space
By now, you probably have a pretty good idea of what you want your home office space to look and feel like. Whether you already have a space or need to create one, you want it to be professional-looking. You'll also want it to be distraction-free, so you can fully focus on your work projects. Creativity is critical, too. 
Once you envision your space, it is time to create it. As you begin your research for the perfect home office essentials, you may notice a feeling of discouragement. There are so many different types of desks, chairs, lamps, and accessories to choose from. How do you decide which elements are most important? 
Interior design for home office is all about having fun. It is about crafting a space that is reflective of your personality and that provides an opportunity to perform great work. The process does not have to feel overwhelming. To make it easy, we've collected six home office essentials you'll want to think about as you cultivate a space that looks good, feels good, and sets you up for success. 
1. Desk
An important piece of furniture for your home office inspiration is your desk. Your desk will likely become the focal point of your room. You'll want to select a desk that exemplifies your tastes and caters to your professional needs. 
One of the most important things to consider is whether you will purchase a traditional desk or a standing desk. Both options can be good depending on your preferences. 
Traditional desks in home office ideas come in all different shapes and sizes. Some come equipped with drawers for extra storage. Others offer a simpler, more modern design to save on space. When it comes to small office inspiration, a traditional desk can be a good option. 
The other option is a standing desk. Office standing desks often resemble traditional desks, but they adjust so you can sit or stand throughout the day depending on how you feel. Standing desks also come in a range of shapes, sizes, and colors. They are especially useful for those who like to move around during the day and can be a good addition to any home office space. 
Some other things to consider when purchasing a desk include: 
Does it have drawers or a space to store office essentials?

Is the surface area large enough to fit all your equipment?

Is it made from strong, durable materials?

Is it a comfortable height?

If it is adjustable, does it adjust quickly and easily to the height you need?

Does the color and style flow with the rest of your space?

How large is it? Does it fit the area?  
When it comes to home office design, your desk matters. Choosing a desk that is both functional and stylish will help to increase your productivity while working at home. 
2. Chair
Another interior design element for your home office inspiration is your chair. Your chair should pair well with your desk and offer comfort, support, and style. 
There are many different types of desks on the market. They come in all different shapes, styles, colors, and sizes. It can be fun shopping for a chair for your home office space! The opportunities are endless. 
One important thing to consider when shopping for an office chair is ergonomics. An ergonomic chair is going to be highly adjustable. These chairs can be easily adjusted to ensure optimal comfort and support for your head, neck, and spine. If you sit for long hours, this type of chair can come in handy. It can help to alleviate any pain or discomfort you may face in a sedentary role. 
While these chairs can be a bit expensive, they are worth the investment. With an ergonomic chair, you reap all the advantages of comfort, style, and support.   
3. Lighting
Lighting can be a fun way to add some personality to your home office inspiration. There are many different home office lighting options to choose from. Since the options are endless, you can let your imagination run wild with this design element! 
If your office is set up in a space that does not provide a lot of natural light, ample lighting can be helpful. Desk lamps or floor lamps, for example, can be spaced out throughout your office to provide you with the light you need to conduct your work. Without adequate lighting, your home office space will appear dim and lifeless. Limited lighting can also hurt your eyes and cause eye strain. 
This ultra-wide light bar tops our list of home office ideas. This 31.5-inch light strip fits comfortably on your desktop and provides four settings of light for different hours of the day. Sleek and affordable, this lamp provides a nice option for your home office space.
4. Wall Décor
Another fun and funky way to spruce up your workspace is with home office wall décor. In terms of home office inspiration, this can be a great place to start. If you find a piece of wall art you love, you can use it as a focal point and build your home office space around it. 
There are many different types of wall décor. You might be drawn to canvas art, for example. There is also framed art or photographs that can be hung on the wall to add some color and life to your space. Even wall lamps, like sconces, can be used to add a decorative element to your office area. 
Wall décor can even include whiteboards or pinboards. These items can add a visual element to your wall that also doubles as a brainstorming area or an area to post important notes and reminders. 
While the desire to indulge in wall décor can be great, it is recommended that you select a few key pieces that will accentuate your space and help maintain a clean and professional look. 
6. Storage
The last home office inspiration idea involves storage. The organization is an important element in any home office space. To maintain a clean look and a professional feel, one must have storage areas for pens, paper, and other office essentials. If you are organized, you feel better and are more productive.   
Storage does not have to be boring. There are many different file cabinets, cabinets with drawers, and other pieces of furniture that provide extra storage space. Many of them come in different shapes, sizes, colors, and materials so you can choose what works best for your needs. 
Final Thoughts
Whether you are looking to update an existing space or create a new home office area, you have come to the right place. There are a ton of ways to craft a space you love. From new desks to wall décor, the opportunities to cultivate a home office design that brings joy, increased productivity, and a level of comfort are endless. 
If you do a quick online search, you'll see this. There are a ton of articles, websites, and other media streams dedicated to crafting a home office that is both functional and stylish. 
If this is your first time creating a home office inspiration or you are just looking for some ideas to update your existing space, you do not need to feel overwhelmed. While there are certainly a lot of ideas in circulation, there are a few key essentials you'll want to consider. 
We've outlined six of the top home office inspiration ideas of 2022 to help you get started. While this is a good starting point, we encourage you to have fun with the process and let your imagination soar! A home office you love is right around the corner.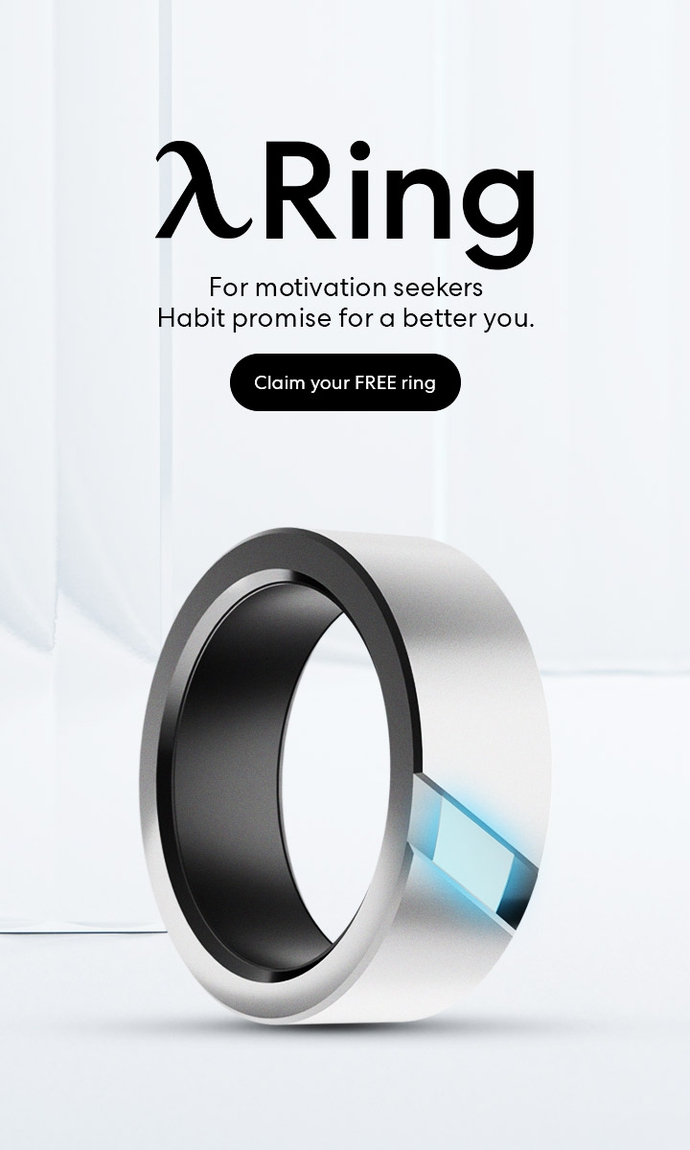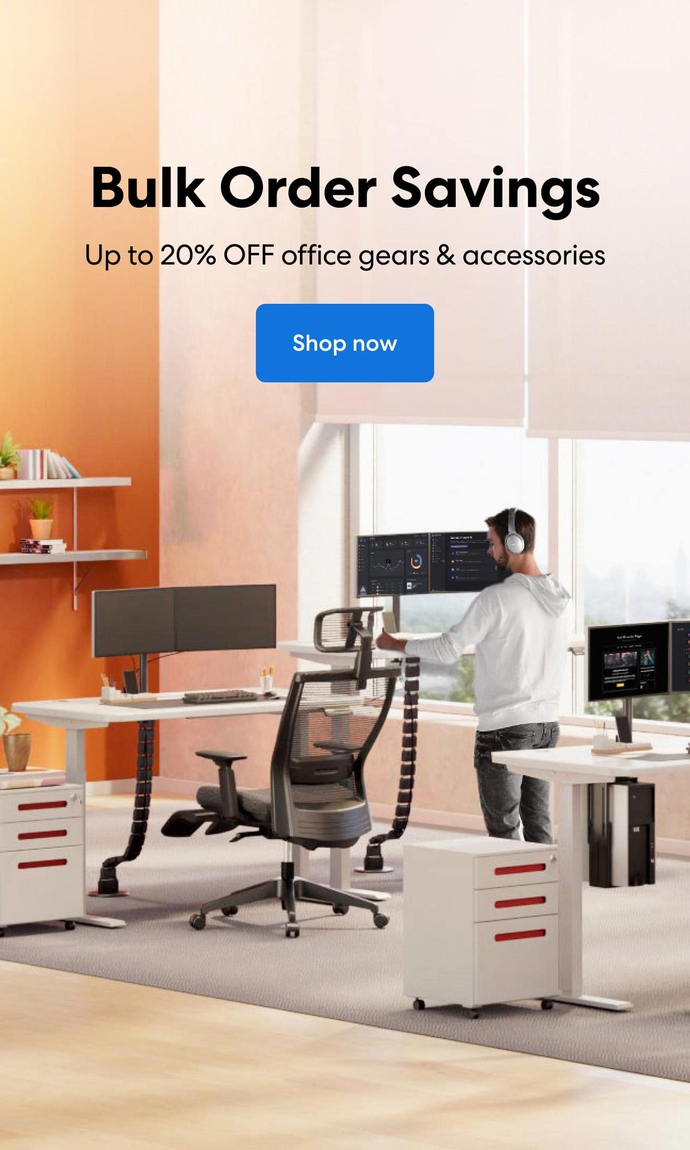 Subcribe newsletter and get $100 OFF.
Receive product updates, special offers, ergo tips, and inspiration form our team.