The hit of Covid 19 has made us realize many things, the uncertainty, the changes, the importance of health and social gatherings; everything changed in a matter of a few weeks. Now thankfully, as the pandemic takes a seat back, things are starting to return to normal. People are resuming pre-Covid practices, and most of us are happy to do so.
But not everything will go back to normal. Social distancing has now become a norm, and the way the business world operates has seriously changed. Thanks to the rise in productivity observed amidst pandemic; there are now many modifications of the work from home routine.
It is also true that not every organization can adapt to working from home, considering their need to meet and collaborate on projects, but there is a great change in the post-Covid world as far as workplaces are concerned.
For starters, the hybrid work model is a new change in the workplace in which employees and employers are given the benefit of a flexible workspace. All the other modifications of a hybrid workforce include office hoteling, Co-working, and remote working. Co-working is a common trend because of its many benefits, and this article will discuss the importance and benefits of this system as well as the Coworking space app for better management.
What is Co-Working?
Co-working is defined as when individuals gather in a neutral area to work on different projects individually or in groups on the same project. Because the workers in a Co-working environment aren't all employed by the same firm, it differs from a traditional office setting.
Shared office spaces are great for entrepreneurs and start-up enterprises searching for a better option to working from home.
Freelancers, some of whom are just getting their name out and aren't linked to anyone firm or sector, frequent these areas. Co-working spaces act as a great option for organizations that don't want to spend a lot on the infrastructure but also want to work in a professional work environment.
People tend to confuse co-working with shared workspace, but there is a clear distinction between shared workspace vs co-working space. Though these two might look and work similar, shared workspaces are more established workspaces that are usually rented to companies with a team or larger establishment. While coworking can be led and booked by individual remote workers with the help of proper Co-working space management software, shared workspaces have various leasing and agreement procedures.
Best Co-Working Space Apps in 2022
If you or your tiny organization is opting for co-working as a way to start business operations, then you need reliable coworking workspace software. Since the future of co-working space is promising, and many remote workers are opting for this facility so they can have a quiet, focused place to work, it is important to get on with your research and find the finest options when it comes to a book office space app. Here are a few workable and popular co-working space apps in 2022.
1. Hybrid Autonomous
Whenever there is a need to transition to a new model in the workplace, there are a lot of challenges. An organization should not only keep the employer's goals and vision as the topmost priority but also must consider the importance of bringing the employees on board.
Thankfully the Autonomous hybrid work model entails all the basic features needed in order for an organization to grow and flourish.  It offers all the basic guidelines, items you need for a co-working space set up, software systems you should rely on, and tips to get on board with this change.
2. Hubspot CRM System
Many co-working employees choose the Hubspot CRM system for a smooth working operation. Hubspot has a very reliable coworking space app setup that is easy to use, and even a beginner can get hold of that. You can automate various processes, and the processes are usually dealt with by the software itself.
The Hubspot business app will help you synchronize many business procedures which become hard to manage otherwise. You will get a clear review of the sales you have made and a detailed report on sales activity, productivity, and individual performance. The Hubspot CRM system also allows you to schedule meetings, use the live chat, and click to call option, connect to prospects, and even set email templates with a single click.
3. The Receptionist
The receptionist for the iPad is reliable to make a good first impression. Since the manner you greet and check in your members and guests has a significant impact on the brand image you make. In today's fast-paced digital environment, making the procedure as seamless as possible is critical.
The receptionist is a visitor management tool for your co-working space that allows you to simplify, personalize, and automate a number of different daily check-in processes. It also allows you to sign members and guests in quickly at the front desk and send them to the appropriate location.
4. Stripe
Payments with a business are a tough thing to keep track of. Most businesses, usually start-ups, suffer just because they don't have reliable payment management software. Automating and streamlining the payment process will relieve you of a lot of the administrative burden that comes with being paid.
Stripe is one of the most popular cloud-based systems for accepting payments and managing your business online. You may take payments for your offices and desks, as well as bookings and any other extra services you provide. Having such software will save you a lot of time and streamline difficult processes for you.
5. Ezeep
When it comes to business, you will be dealing with lots of printing of documents. Ezeep is a cloud-based printing solution that allows you to print from any device to any printer. By transferring the printing process to the cloud, it streamlines the procedure. You won't have to bother about drivers, operating systems, or end devices anymore. At the same time, it enables your members to print whenever and wherever they choose.
6. Intercom
After dealing with payment and printing and a co-working space set up, you need to focus on building the proper communication channel. Intercom is a popular way for co-working businesses to communicate with their clients. It is a brilliant coworking space app option for your business. Communication and connection are at the heart of co-working. That is why it is critical for community administrators to maintain contact with members, swiftly handle their concerns, and ensure that they are satisfied with the service.
Video ads for product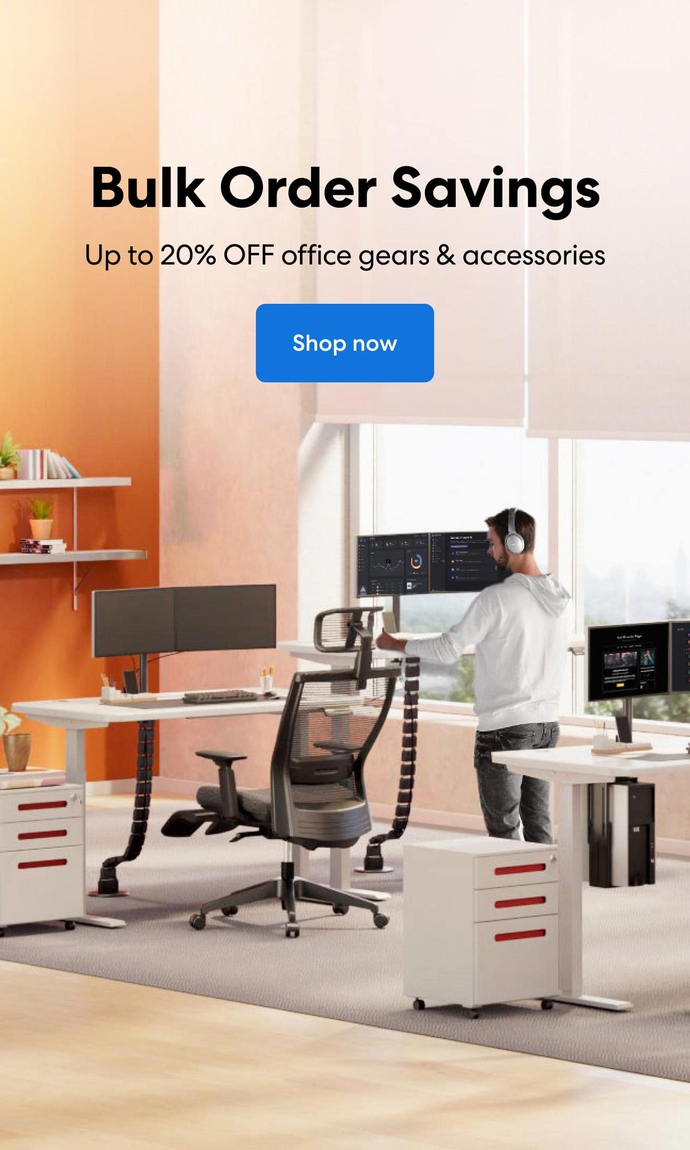 Subcribe newsletter and get $100 OFF.
Receive product updates, special offers, ergo tips, and inspiration form our team.