Smart Products
The 7 Best Modern Ergonomic Executive Chairs for Your Workplace

Autonomous
|
Jul 20, 2021
2,149 Views
Executive chairs are modern and aimed to represent authority. They are also made extra comfortable because, frankly, an executive goes under a lot of stress in the workplace. From managing the employees to dealing with other issues, an executive has to have a comfortable work chair. Especially considering the back pain and other health issues caused by an improper chair, you must make this decision wisely.
Although modern work chairs are now more comfortable than ever, they are also made with the greatest attention to preventing physical fatigue; thanks to the office ergonomics, finding a modern ergonomic executive chair isn't that hard. You can now pick any ergonomic office chair and use the adjustable features to make the product work for you.
However, suppose you are looking for a product that depicts authority, pleasing to the eyes, and comfortable. In that case, this article has some of the best modern ergonomic office chairs listed for you.
Best Modern Ergonomic Executive Chairs in 2021
Picking the right modern ergonomic desk chair for you is a hefty task, especially if you want looks and comfort combined. It's not like there aren't enough options in the market, but placing your hard-earned money and trust on a product requires some nerve. To make the best choice for a modern ergonomic task chair or any executive chair, there are certain factors you must consider.
For instance, you should choose a brand with a reputable name; brands with a popular name in the market tend to provide better service and give benefits like warranties and guarantees. Secondly, the chair's material is also very significant as it will define comfort and durability. Moreover, you should always choose a product with a strong frame and sturdy construction. Keeping those mentioned above and other factors in consideration, here are a few of the best modern ergonomic computer chairs in 2021.
1. ErgoChair Pro
ErgoChair Pro is an executive office chair with lumbar support. This product's added lumbar support feature is especially noteworthy because it takes off any extra load from the lower back. You can also adjust the seat tilt, recline, and seat height with the adjustable levers that come with this product. In addition, ErgoChair Pro has a fully woven mesh back for maximum airflow. You will enjoy working on it for hours without sweating and getting tired.
Other than that, this product also offers a very smooth reclining option which can be locked in five different positions. The product is also strong and made solid hence it can carry up to 300 pounds of weight.
2. ErgoChair Recline
ErgoChair Recline is an ergonomic mesh executive chair with a very modern design. This product has many noticeable features, such as adjustable footrests, adjustable seat height, seat tilt, backrest, and armrests. The seat is also highly cushioned for a comfortable seating option, and the wide woven back gives maximum airflow.
This product is more comfortable than your couch, and you easily recline the back seat for a few minutes of nap. ErgoChair Recline from Autonomous comes with a year warranty and a high weight capacity of 250 pounds.
3. ErgoChair Plus
ErgoChair Plus is a stylish and modern ergonomic executive chair. The TPE woven mesh back is very comfortable for long-term use. This chair has a seamless construction making it very easy to move. The adjustable armrests are here to take off an extra load from your shoulders. You will also love the extra seat cushions and the high weight capacity of the product.
Another great thing about this product is that it keeps your spine straight. The active spinal support makes sitting on it a breeze, and you will love the breathable mesh too. Although a little expensive, this chair is here to help you relax and work efficiently.
4. Yamasoro Ergonomic Chair
For a pleasant and ergonomic sitting experience, the Yamasoro chair has two layers of high-density memory foam cushioning with extra springs. In addition, the polyurethane leather coating is soft, resilient, waterproof, and most significantly, simple to clean, as opposed to genuine leather, which some users may find hard to maintain.
The armrests are foldable, so they may be hidden below the desk or pushed up for a quick escape. This modern ergonomic executive chair is perfect for resting, playing games, or doing work. A multi-purpose product, this chair is ideal for an executive's office because of its wide back and extra soft layers of cushions.
5. KCream Executive Chair
Living up to its name, this chair is soft and ultra-modern. We love the extra cushioning at the back, seat, armrests, and overall. This product also has foldable footrests if you want to recline and catch a few dreams. You can also play with the armrests adjustments and also rest your head during those long hours of the call.
The KCream Executive Chair's cushioning combines plush and memory foam that provides adequate support without being excessively hard. The chair's backrest and armrests are also thickly cushioned, making it seem like a huge pillow enveloping your body.
6. Ovios Suede Executive Chair
A contemporary office chair, the Ovios suede executive chair is regal and smart. It is made up of leather and will bless your workplace with a very decent look. Moreover, this chair comes in a very modern color which you will love for any workplace. Furthermore, you also get the option to choose the color with this product.
The backrest of Ovios makes it a great choice since it offers a very smooth recline. You will love using this modern chair both for work and casually. However, some people are not pleased with the quality of upholstery used in this product.
7. Herman Miller Embody Ergonomic Chair
Herman Miller not making the list of comfortable and modern ergonomic executive chairs is impossible. The hourglass-shaped backrest and exoskeleton-like structure surrounding the backrest and broad seat will set your workstation distinct from the competition. In addition, the chair comes in a variety of colors, including blue, green, and red.
Unlike conventional office chairs, which need you to adjust to them, the Embody Chair adapts to your body automatically, independent of your weight or sitting posture. In addition to this, The Embody Chair's flexible backrest, for example, is designed to mimic a human's back and bends and adapts to your back exactly to support every vertebra of your spine regardless of how you sit upright or reclined.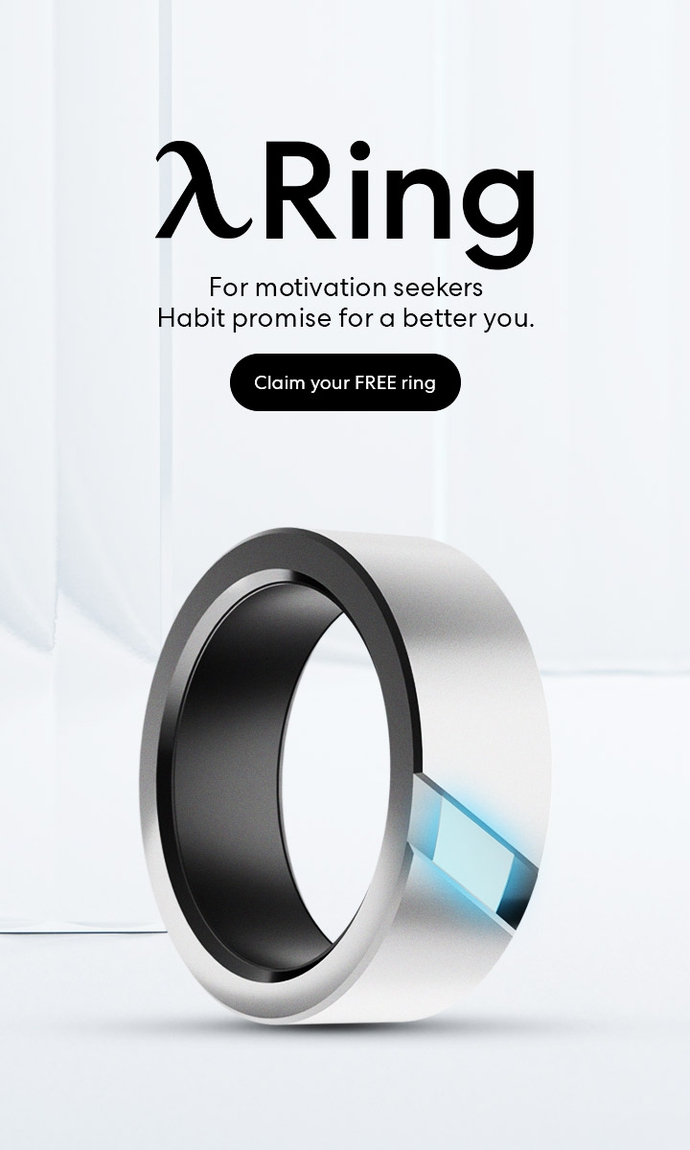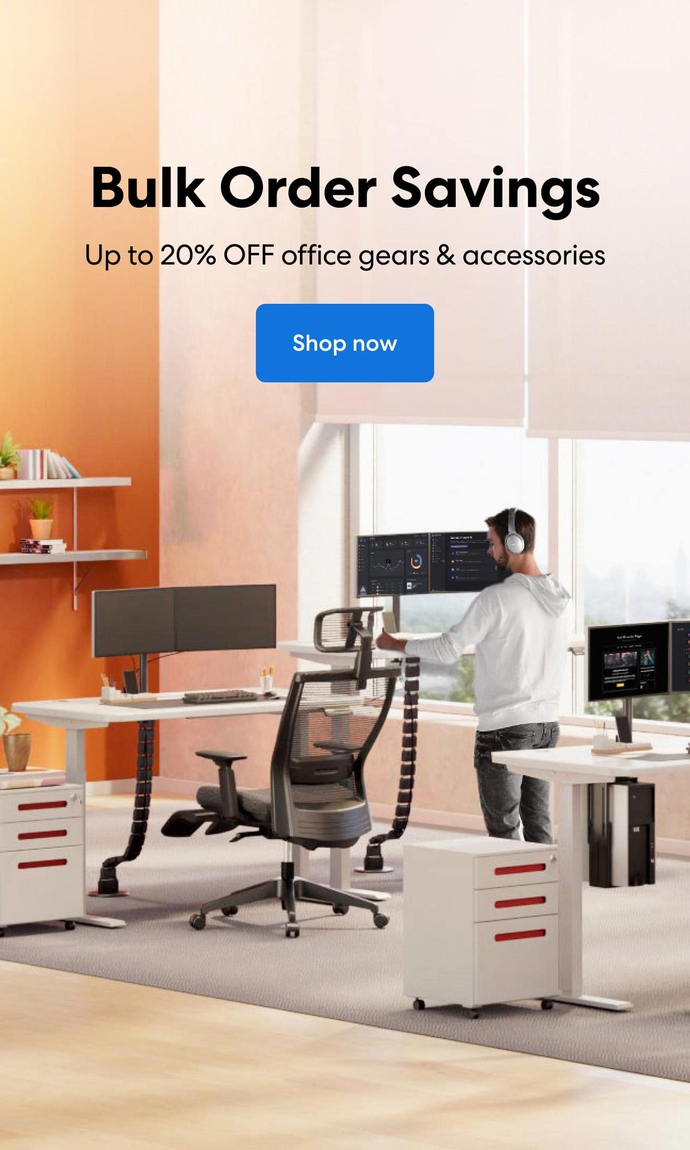 Subcribe newsletter and get $100 OFF.
Receive product updates, special offers, ergo tips, and inspiration form our team.