Do you want to make a little extra cash? Are you living paycheck-to-paycheck and wish to have extra spending money, or do you want to save for a special purchase? No matter what you want extra money for, a side job is an excellent way to earn some additional cash.
However, finding good part-time work can be challenging. That's why we have developed this list of flexible part-time jobs that can help you earn that extra cash.
What Are the Advantages and Disadvantages of Working a Side Job?
There are many reasons why you should take up a side job. However, there are also disadvantages to taking up a second job. We have created this list to summary the pros and cons of taking up a 'side hustle.'
Pros:
This side job can provide you with a competitive edge in your career.
Expanding your resources of self-esteem aid in making you more resilient to facing adversity.
Your side job can help open your social circle to new and different people.
Cons:
You can end up having no downtime to relax and spend with friends and family.
An exciting and different side job and cause you to neglect your regular work.
What Are the Best Ways to Make Extra Money Part-Time?
There are a variety of ways to earn additional money on a part-time basis. However, we have found seven of the best side jobs to help you make money part-time in an easy and (almost) effortless way. Here are our top picks:
1. The Autonomous Affiliate Program
The Autonomous Affiliate Program is an excellent way to earn money without putting in much effort. All you need to do is create an Autonomous and share your affiliate link or code with friends and family. You're given the ability to see this affiliate code or link when you log into your Autonomous account.
You earn credits after your friends or family make purchases with the affiliate code. Once you have received your Autonomous affiliate credits, you can easily deposit the credit value into your bank account. Thus, the more friends and family that purchase Autonomous products with this affiliate code, the more money you can make.
2. Autonomous DIY Campaign
If you're creative, love painting and design, and have some spare time on your hands, look no further than the Autonomous DIY Campaign! This limited campaign from Autonomous could get you a free SmartDesk 2 (valued at $399), and for the winners, a grand prize of $2,000 cash!
Autonomous is looking to refresh its SmartDesk customization options with all-new designs created by its customers. The Autonomous community has always been a DIY haven, with our highly adaptable desk frame suitable for nearly any kind of table top. Beyond customizability, Autonomous SmartDesks come with a variety of color and finish options, including black, white, bamboo, white oak, and walnut. 
Now, Autonomous is taking things to the next level with custom painted designs. The winning entries will not only receive a $2,000 cash prize, but their table top designs will be mass produced and sold on the Autonomous website! 
Interested? All you need to do is submit your portfolio to Autonomous for review here. The team will review all entries, and qualified applicants will immediately be shipped a completely free SmartDesk 2. 
Do you have what it takes? Enter now and get creative. You could win big, and share your art with your custom table top design purchased by corporate offices and households around the world!
3. Pet Sitter or Dog Walker
If you love pets, being a pet sitter or dog walker may be a good way for you to make money part-time. In some cases, hanging out with animals isn't likely to feel like a job, which makes putting in the hours to earn some cash pretty easy.
Not to mention, dog walking doesn't just give you some additional cash in your wallet. It also provides you with some daily exercise. This may be welcomed if your primary job keeps you stuck at an office all day.
4. Customer Service Representative
Customer service is known as one of the fastest-growing occupations, which means that you're likely to find endless opportunities to get hired for in-person and online positions. It is definitely a good side job to make money. In addition to this, evening and weekend customer service jobs are plentiful, and it allows you to work around your day job.
5. Rent Your Extra Space
Another job to make money part-time is to rent out any extra space you may have. One of the most common areas to rent out is a cottage area or a spare bedroom. However, you can even rent out your garage as storage space.
If you have a parking area at a university (and don't use it) in a busy town, you may have people wanting to rent that space. This is because it works out cheaper and easier than finding parking and paying the parking fee each day. Such sites where you can rent this extra space out include AirBnB, Neighbor, Home Away, FlipKey, and Stow It.
6. Participate in Research Studies or Focus Groups
You have the opportunity to participate in a paid research study or online focus group. However, this is highly dependent on where you live. Nonetheless, there are a variety of specialized research studies or focus groups that pay good money for your time. You have the option between an ongoing research project, studies that pay by the hour, and research groups that offer a flat rate for your contribution to the study.
Additionally, there are some positions that require you to participate in person. However, you can also find ones that can be done online, which are more convenient if you have to work around your day job. Not to mention, these studies are generally interesting to partake in.
7. Tutoring
Tutoring is one of the easiest ways to make extra money part-time. Contrary to popular belief, you don't need an advanced college degree in order to work as a tutor. There are many college students who are able to tutor elementary and high school students. However, you're also able to earn money with side job as a peer tutor.
When tutoring, you have the ability to choose what hours you work and how much you would like to get paid. This can also be a great learning experience if you're tutoring on a topic you're studied or passionate about. The convenience offered from working as a tutor allows you to work around your day job. Additionally, you're provided with the option to teach either in-person or online through platforms like Tutor.com.
8. Start a Few Micro Jobs
You might be discouraged at earning small amounts of money. However, you shouldn't completely disregard partaking in little jobs as these earnings can add up to reasonably good sums of money. A micro job is a small and task-oriented type of job that's provided on a temporary basis.
These micro jobs are easily available on platforms like Fiverr and allow you to get small amounts of money in a relatively quick manner. In addition to this, micro job
Video ads for product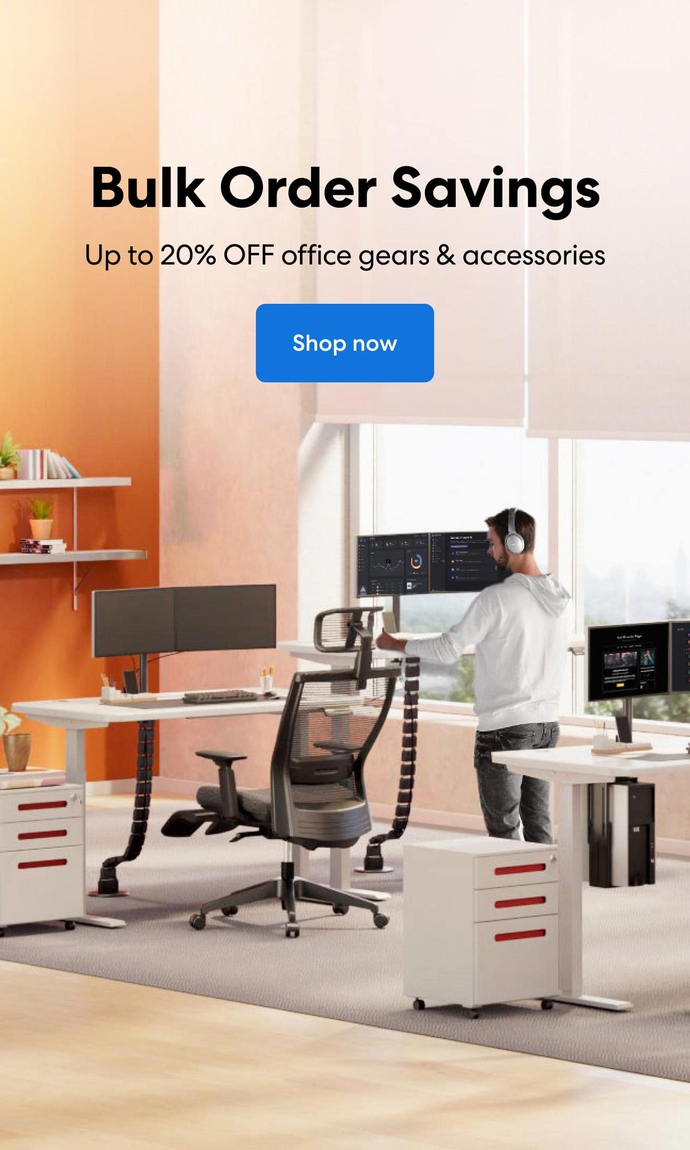 Subcribe newsletter and get $100 OFF.
Receive product updates, special offers, ergo tips, and inspiration form our team.