Gaming Setup
7 Best Gaming Chairs With 400 Lb. Weight Capacity
1,899 Views
The search for a gaming chair might be daunting. There are many options with a wide range of features, plus you cannot always try them out before spending thousands of dollars on a new chair, especially if you want a gaming chair with a 400 lb. weight capacity.
Many gaming seats appear to be capable of accommodating large and tall gamers. However, the fact is that many are designed for people of ordinary size. That implies they will not have as much seat area, comfort, or a high-rising backrest as the other alternatives.
Selecting something that is sufficiently large and offers ergonomic assistance will make a significant difference in your long-term relaxation. It will also assist you in preventing any future stresses.
List of the Best Gaming Chairs with 4000 lb. Weight Capacity
1. Gladiator - SR Gaming Chair by Karnox
Karnox is a high-end company specializing in challenging chair R&D, manufacturing, and marketing. It is one of China's most well-known manufacturers of cost-effective seats. Award-winning designers have meticulously crafted their chairs. The Gladiator SR Karnox gaming chair cushion is a high-elastic foam plush polyester filling. It is a 400 lb. capacity gaming chair which is quite relaxing for heavy-weight gamers. The foam extends the chair's life by reducing distortions caused by prolonged usage, bringing it closer to the features of memory foam. The customizable tilt tension mechanism lets you modify the tension to meet your body mass by twisting the knob.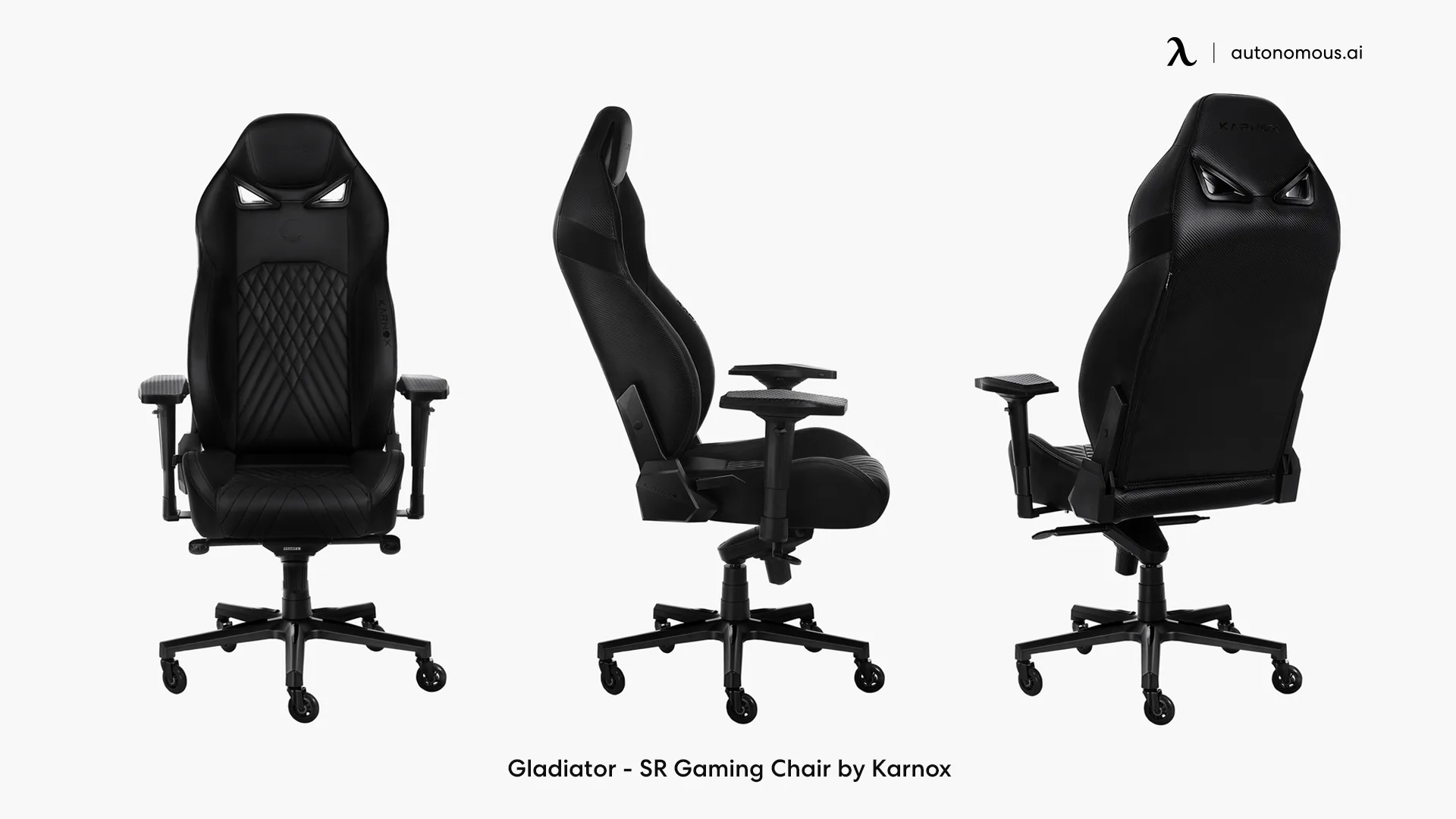 2. Gaming Chair Assassin Ghost Edition by Karnox
The Karnox gaming chair ASSASSIN - GHOST EDITION is a high-quality racing gaming armchair with a built-in metal frame. It includes a high-quality gas piston that meets international requirements and is BIFMA certified. The seat's heavy-duty foundation and polyamide smooth-rolling wheels provide excellent stability and movement and ensure the chair's longevity. It is a high-end executive armchair with luxury fabrics and high-density foam. It has a race-inspired design and offers an intense gaming performance. It is a very well seat with backrest and headrest pillows shaped with spinal and neck alignments in mind. The chair can also make a good heavy-duty office chair.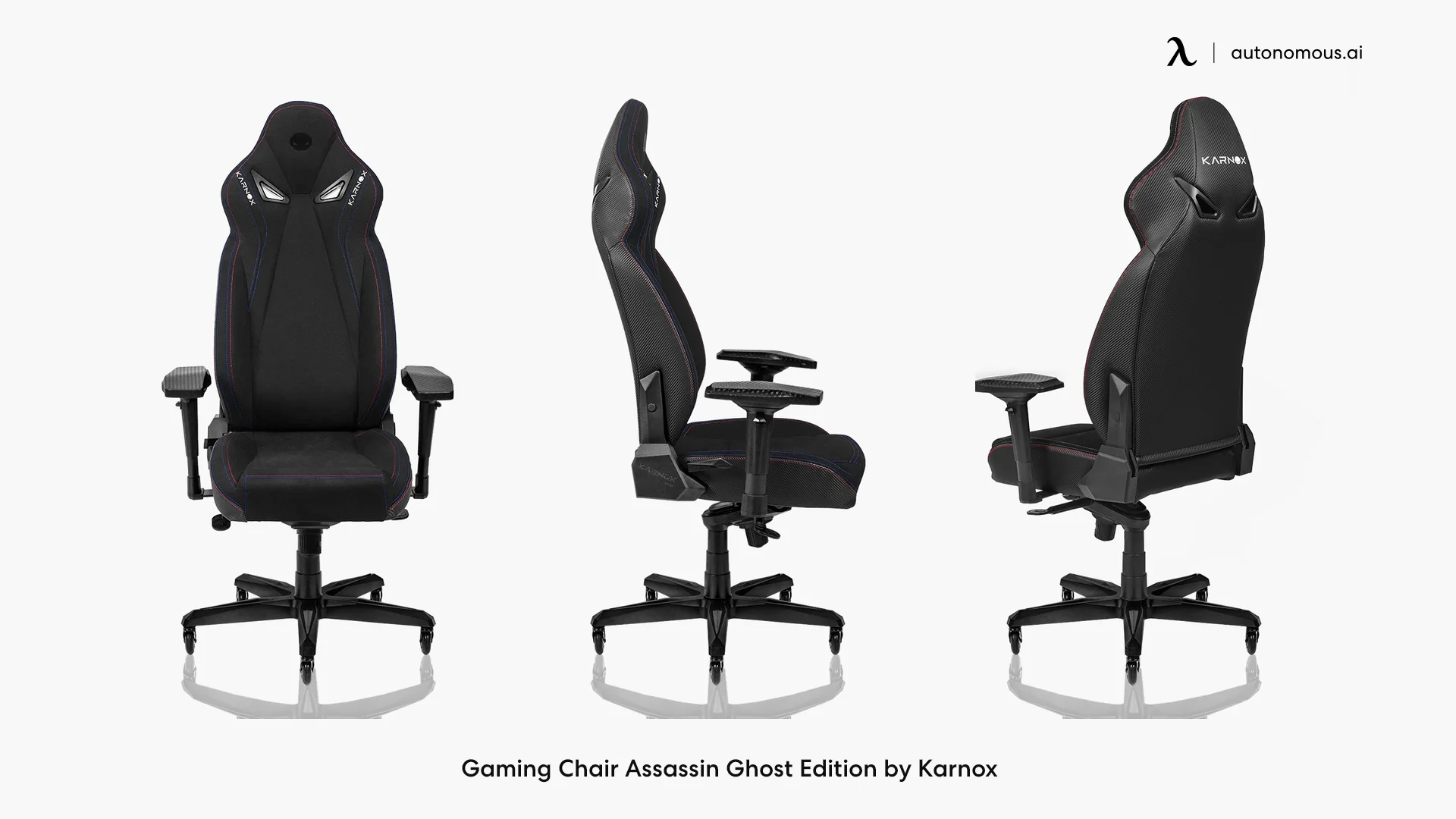 3. Titan Evo XL 2022 Series by Secretlab
This gaming chair with 400 lb. weight capacity is designed for players that are 5"11 to 6"9 in height. The manufacturer also employs a Class 4 lifter, which, when combined with the remainder of the construction, can hold a 395-pound maximum load. Whenever you are gaming, your vertebrae have to be in the greatest possible posture thanks to a high backrest with inbuilt adjustable back support and a magnetized neck cushion that snaps on and off. This option goes further with detachable 4D armrests that you might change out for your ideal angular position. It is a comfortable chair with soothing gel stuffed inside its memory foam. The ergonomic gaming chair's bottom tilts as the user reclines, allowing them to settle in securely without slipping out.
4. 400th Respawn
Gaming chairs may get pricey quickly, but if you're searching for something more economical, the Respawn 400 is a good alternative because it is a gaming chair that holds 400 lbs. It enables you to incorporate neck and lumbar cushions, allowing you to add a little more cushioning to the backrest. There are also 3D customizable armrests to further optimize your arrangement's ergonomics. The chair's back may be fully reclined between those gaming sessions, and the seat foundation can be tilted back for a more favorable position. It would help if you kept in mind that the 19.5-inch gaming chair height will be in the lower range for taller gaming enthusiasts, so evaluate it with your present seat or desk elevation.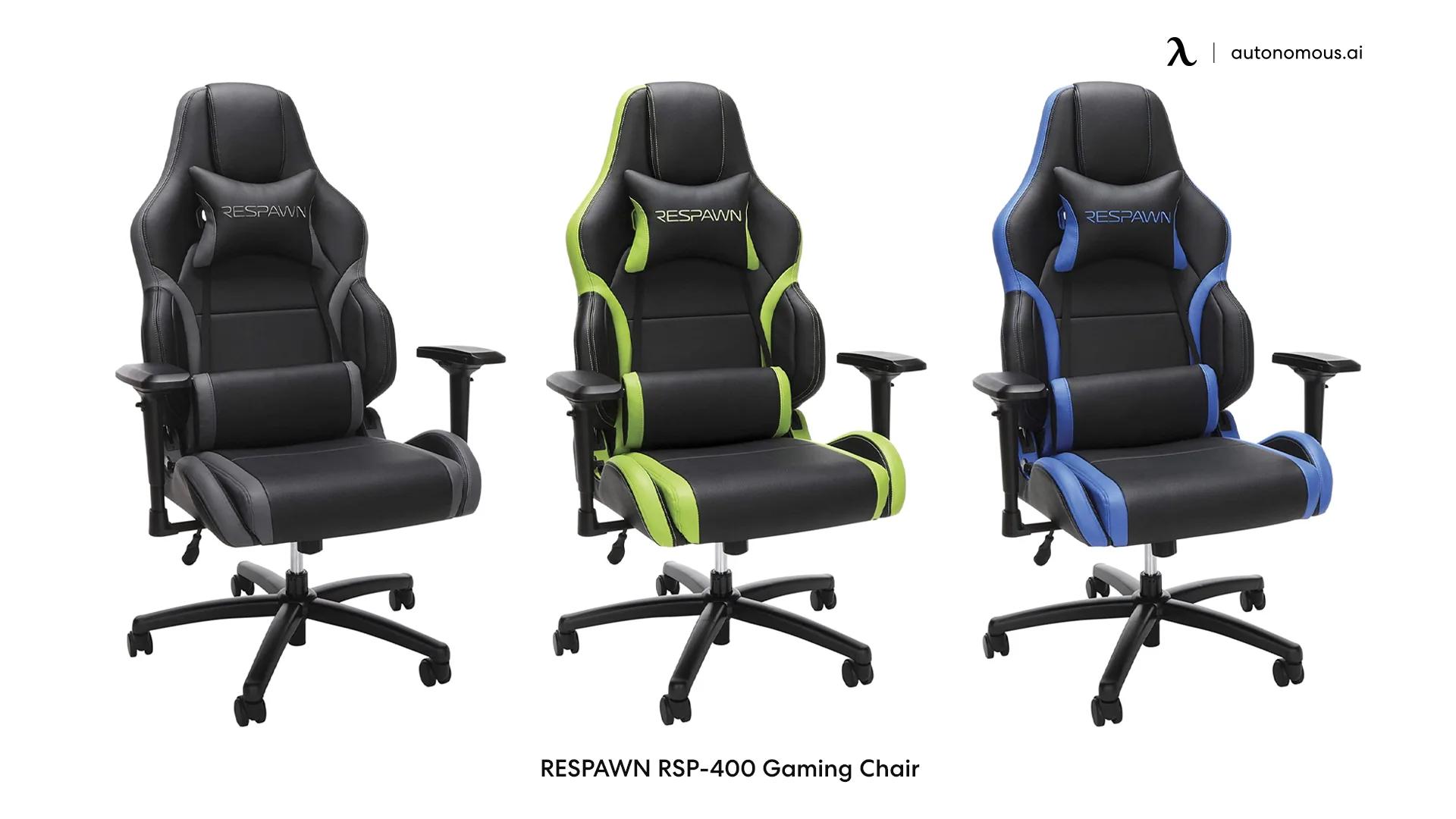 5. High-Back Motorsports Chair by Homall
Like many of its competitors, this is one of the best heavy-duty office chairs, which has a steel structure and a stable, five-star foundation. There are also neck and lumbar cushions, and you can recline the back of the seat up to 180 degrees for more comfort whenever you would like to take a break from playing. Although, the chair's primary drawbacks will be the non-adjustable armrests and the seat's modest width of about 14.5 inches. However, because of the 20.5-inch thickness of the seat and indeed the height adjustability from 16 to 30 inches, this armchair remains a good match for taller gamers.
6. X-Comfort by Thermaltake
This is not a cheap chair available, but you will get a lot of value for your money once you invest in it. This gaming chair with 300lbs is especially well suited to heavy weight gamers. The seat rises to a maximum height of 23 inches, but there is always four inches of adjustment room to get the setting just right. The 33 inch backrest is ideal for taller gaming enthusiasts, and whenever you combine it with the retractable neck cushion and back support, you will certainly find a posture that's quite comfortable. It also has 4D armrests for ergonomic arm placement at your workplace, as well as a Z assistance for rocking and reclining.
7. E-Win Flash in Extra Large Size
There are a bunch of standard huge and tall chairs, and then there are some super big and tall chairs as well. This chair is particularly for people who want the most spacious choice available. This is a heavy person office chair which means it isn't a toy, with a 550-pound maximum load capacity that blasts the competitors out of the sea. With every other chair, you will have to give up a lot of advantages. However, on this gaming chair, you'll discover a deep reclining seat, a rocking base, a customizable lumbar as well as neck cushion, and 4D armrests.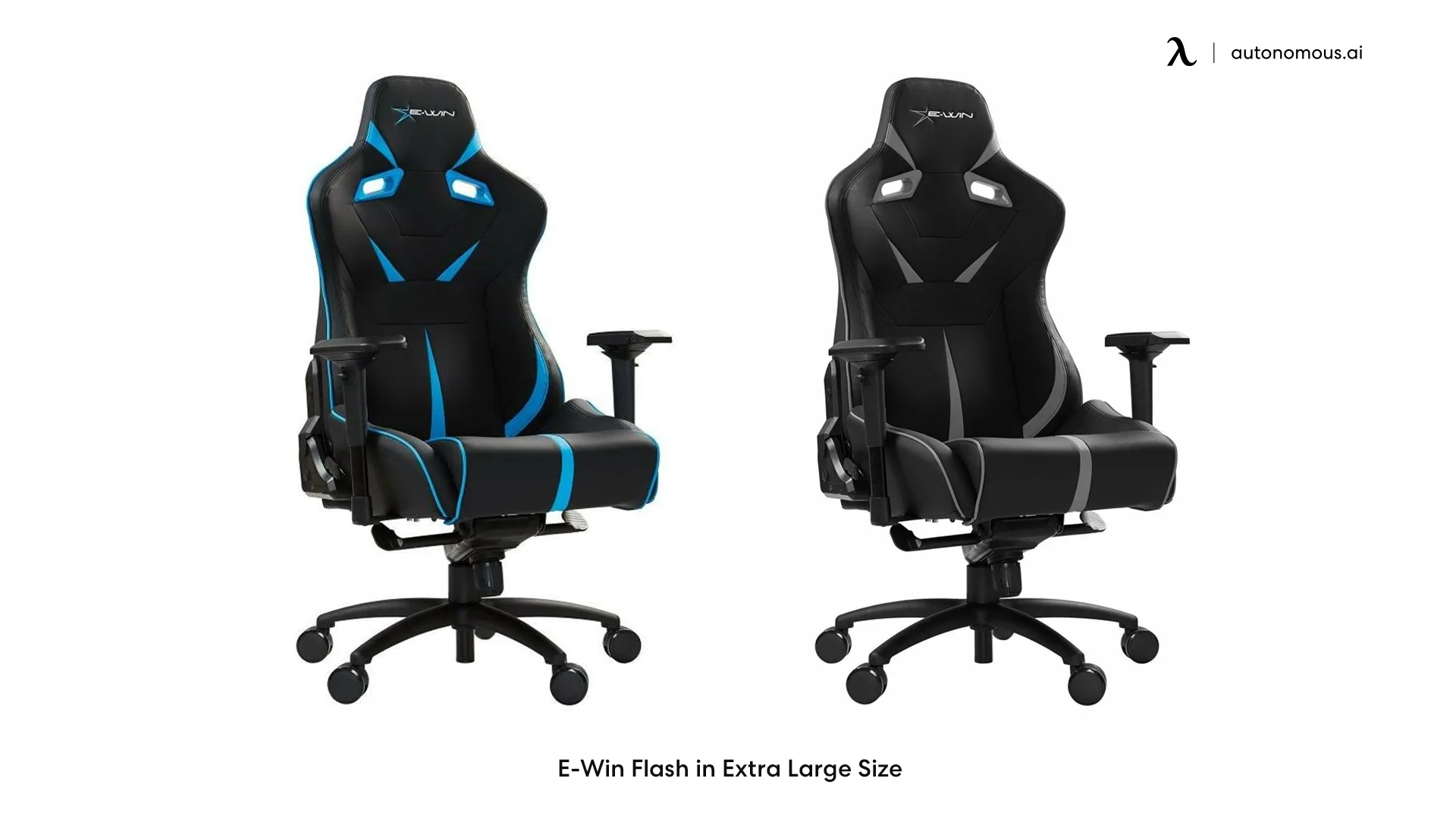 Summary
We've picked up a wonderful selection of heavy-duty gaming chairs 400 lbs, which do not fall short of having a comfortable resting area for large and tall gamers. Larger seats, taller backs, and larger load capabilities are available with the above choices. Let's pick out the best one for your needs and shop with us!
Keep up with Autonomous news
Stay informed, stay inspired with our new blogs.
WRITTEN BYAutonomous
We build office products to help you work smarter.