In today's digital world, security is a must - both at work and online. While businesses today are storing and sharing more information online, the fact remains that many of them still rely on paper for everyday activities. Most small and medium-sized business data breaches do not occur online - they occur when a crucial document is left unsecured. Not only is having office paper shredders in the office an effective security measure, but it is also easily affordable.
Shredders and Their Importance
Shredders are the first line of defense whenever sensitive data is stored in an office. The best home office paper shredders should be in every office for these four reasons:
Increasing security
The importance of security is paramount in today's business environment. It is crucial to shred documents to keep proprietary information from the wrong hands using the best office paper shredders.
Cut Your Costs
Business needs to be able to dispose of information without worrying about a data breach safely. It is an expensive option to hire a mobile shredding service, but buying a shredder for the office is a more affordable and effective way to safely and securely dispose of sensitive information with an office paper shredder machine.
Legal and Compliance Obligations
The destruction of certain documents is required for many businesses to protect client privacy. Business practices like this are still a smart move even when businesses are not legally required to do so.
Top-rated Paper Shredders
1. AmazonBasics 8-Sheet High-Security Micro-Cut Shredder
A high-security shredder like this one offers the best combination of price, ease of use, and sheet capacity. Without overheating, it can operate jam-free for nearly 10 minutes. This AmazonBasics shredder chops documents into small shreds measuring around 5/32 by 15/32 inches, rendering any sensitive information impossible to retrieve.
In addition, it can handle plastic credit cards and data DVDs, so the shredding gears are not worn down as much. Even though this is one of the best small office paper shredders, it is slightly larger than eight-sheet shredders with lift-up tops, it can fit under most desks, and its pull-out bin and wheels provide conveniences that will help you keep up the shredding habit.
2. Bonsaii Evershred
On a single charge, the Bonsaii Evershred unique desk accessories can shred up to 3500 sheets of A4 paper, making it an excellent device for shredding those old documents you have been holding onto. Like the Fellowes shredder at the top of our list, it can shred up to 14 sheets of paper simultaneously into small particles that measure 5mm by 50mm. It can also shred CDs, staples, and credit cards.
Despite not leading the class in capacity, it has a 17-liter pull-out bin that is more than sufficient. Unlike other work-from-home accessories used for shredding, it has a jam protection system with auto start and auto reverse, preventing paper jams. There is overload and overheat protection technology in order to protect the shredder's motor and blades from overheating and overload. Moreover, the shredding process is quiet and peaceful, thanks to the low noise design.
3. Fellowes Powershred 79Ci
It is the perfect choice for office or home, with a crosscut mechanism and a capacity of 23-liter that dices and slices anything in two directions for maximum security. In addition to having zero jams, this model offers the benefit of being jam-proof. Hence, you don't need to make any effort to take out papers that have gotten stuck.
Besides shredding paper, the shredder also shreds plastic cards, CDs, and other materials. As a result of its SafeSense Technology, the unit will be immediately disabled if your hands get very close to the inner parts, making it an ideal option for your home offices. Additionally, it has a maximum sheet input of 14, double that of most budget models.
4. Dahle PaperSAFE PS 100 Deskside Shredder
It shreds papers into 4.8-by-17.5-mm slices. Also, it comes up with a P-rating of 4, meaning it is a mid-range shredder. Various media can be handled with its integrated jam protection, including paper clips, staples, and credit cards, as well as its auto stop/ start feature that prevents overheating. This shredding modern office equipment is oil-free to keep running smoothly, whereas many shredders require regular maintenance.
5. Aurora Professional Strip-Cut
This shredder is suited to a small office setup that they can effortlessly keep on desks. You do not have to take out your wastebasket to use this; rather, it has an extendable arm designed to fit over most wastebaskets, allowing you to shred unswervingly into it.
The P-rating on this shredder is the lowest - P-1; it helps shred documents/ papers into quarter-inch bits. Hence, it proves excellent for light shredding at home. Nevertheless, it's one of the home office gadgets that support various media types, counting CDs, DVDs, and credit cards. A closed umbrella version is only 12 inches wide, 6.5 inches long, and three inches high.
6. Robert Dyas 6-sheet Cross-Cut
Paper can be shredded both lengthways and widthways with this compact and affordable shredder, making personal information more difficult to read. Due to its integrated overheating protection system, you can shred up to six sheets at once without worrying about overheating the machine. Also, it has a 15-inch mesh bin that stores plenty of waste.
A power-off follows a two-minute shredding cycle to reset the shredder. This shredder is equipped with many features you'd expect to find on a shredder, including an automatic shutdown function, a reverse function to clear paper jams, and an access handle for easy transportation. In addition to looking premium and being inexpensive, this shredder is also relatively quiet, making it great for home use.
7. GoECOlife GMW124P-Wht limited edition
These office accessories 16-liter disposal bins are large enough to hold any paper - including staples and credit cards - that you want to shred. Furthermore, it comes with an overhead pointer that helps prevent the motor from being damaged.
Micro-cut shredders, which are thinner than crosscut shredders, cut documents into 1200 to 1500 pieces instead of the cross cut shredder's 300 to 400 particles. You won't have to empty the waste basket as often since the micro pieces fill up the basket more efficiently. You'd be wise to choose this shredder if you need a secure home office shredder.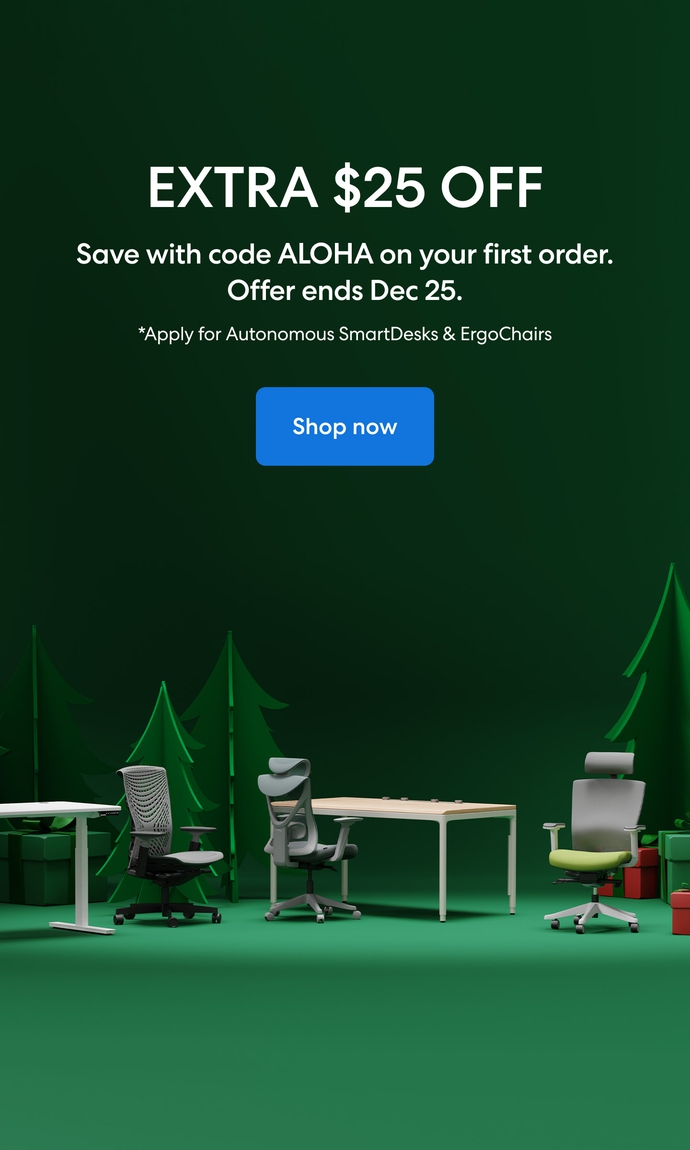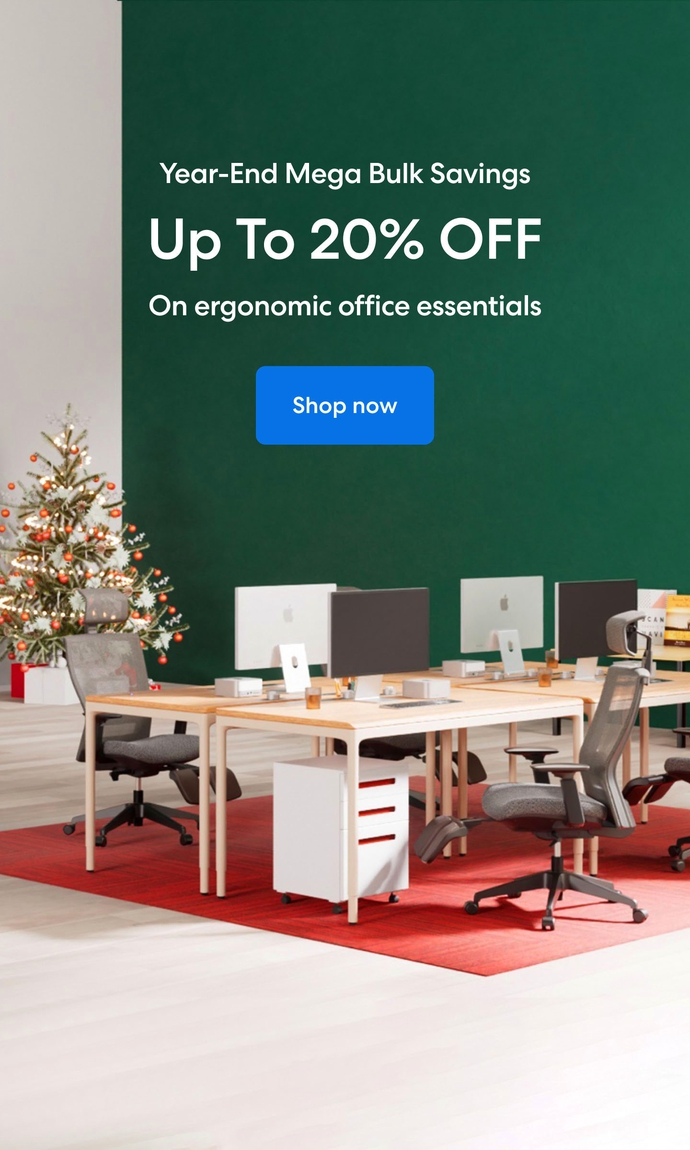 Subcribe newsletter and get $100 OFF.
Receive product updates, special offers, ergo tips, and inspiration form our team.