As it is forecasted by many studies, sitting for long hours will doom you. Several studies have stated that a stationary life is shorter and filled with trouble. However, here is a solution to stay healthy while working continuously.
Ergonomic office chairs are specially designed to provide comfort to your back and neck. It not only offers comfort but also increases your productivity. As there are many chairs and standing desks in the market, you need to do your homework before buying an ergonomic chair.
So, before you buy an ergonomic desk chair in Canada, take a tour of different stores and showrooms. Try all the possible chairs and choose the one that meets your needs. Below are a few of the best places where you can find ergonomic chairs in Canada.
Significant Features of a Good Ergonomic Chair
Since the trend of remote working is being appreciated, you need to buy the best ergonomic chair. The chair helps you sit in a suitable posture that not only supports your back but neck and arms as well. Here are a few of the essential points you should look at while buying the best ergonomic desk chair in Canada.
Seat Height: A great ergonomic chair must be adjustable. A seat with a range of 16 to 21 inches off the floor will be comfortable for most of you. It allows you to have a good posture while sitting.
Depth and Width: A seat of ergonomic chairs must be wide enough to support your needs. An ideal chair would be 17-20 inches wide. Additionally, the tilt must be adjustable to support your pack posture.
Lumbar Support: The main reason for buying an ergonomic chair is for back support. Therefore, a chair should have an adjustable lumbar support so your back can have the proper backing.
Backrest: The dimension in an ergonomic chair should be 12 to 19 inches. It should be adjustable and support the natural curve of your back. Additionally, it should have a locking mechanism to prevent it from going too backward.
Seat Material: The organic chair must have a breathable material and have enough padding—making it comfortable to sit for you.
Armrest: An ergonomic chair must have an adjustable armrest. It must allow you to rest your arm comfortably while working.
Swivel: A swivel in an ergonomic chair lets you reach different areas of your desk without sanding. With this feature, you can rotate your chair in any direction you want.
Since you have acknowledged all the fundamental features, you should look at them while buying an ergonomic chair. Here are some of the places from where you can buy an ergonomic desk chair in Canada.
7 Best Stores to Buy Best Ergonomic Chair
With the increase in the trend of remote office and long hours, the best home office chairs have become a necessity. A comfortable chair in your home office might just become your most appreciated possession. Here are a few of the trusted places from where you can buy the ergonomic chair.
1. Staples
Staples is among the most equipped stores with office supplies to buy ergonomic desk chairs in Canada. The employees of this chain store are well aware of their products and can brief you well. They offer a wide range of ergonomic chairs, so you will not run out of your budget. They have office desk chairs in Canada starting from $ 70, and the price goes up with more features in the chair. To provide you with a good shopping experience, they deliver the best home office chair at your doorstep within a couple of days.
2. West Elm
If you are looking for a modern ergo chair at a nominal price, you must stop at West Elm. The store offers a wide variety of colorful chairs to blend with your home furniture. If you get lucky, you can find a good sale at this store.
3. CB2
If you are looking for an ergo chair at a low price, this is your place. Not only do they offer chairs within a regular budget but provide delivery too! Additionally, you can find the modern best ergonomic desk chair in Canada here at reasonable prices. Some of the chair pieces are exceptionally beautiful that would elevate any home office.
4. EQ3
A highly reputed chain-offering the best of office supplies at your doorstep for free. However, Since the store is equipped with a stylish ergonomic chair, it will be hard to resist. You can find a modern chair with a low budget too. In other words, they have something for everyone!
5. Barry's Office Furniture
At this store, you can find modern as well as used ergonomic office chairs. This chain of New York store has a variety of seating to cater to all your needs. The prices range from $ 150 to $800 and more. Additionally, they also offer home delivery on the products, making it easy for you.
6. Structure
Having a humble nature, this retailer offers a selection of moderately priced furniture. You can find colorful ergo chairs in this store with a different price range. They also offer free shipping for all products higher than $299. If you plan to buy a chair from here, you can find your chair at your doorstep the very next day.
7. IKEA
It does not need an introduction as this brand is well known for its extraordinary product quality and service for years. This store must be at the top of your list if you have a big pocket. The store is well known to offer high-quality office desk chairs in Canada for your home and offices.
Conclusion
Chairs are mostly underrated and overlooked parts in offices, but they are the essential modern office furniture piece. If you think upgrading your chair will break your bank, then you are wrong.
Shifting from a traditional chair to an ergonomic chair is not just affording but very vital for your health too! Black problems are becoming more prevalent than ever, and sitting long hours in the office are contributing to this problem.
Since you know all about the features and places to buy ergonomic desk chairs in Canada, it is time that you buy one for yourself.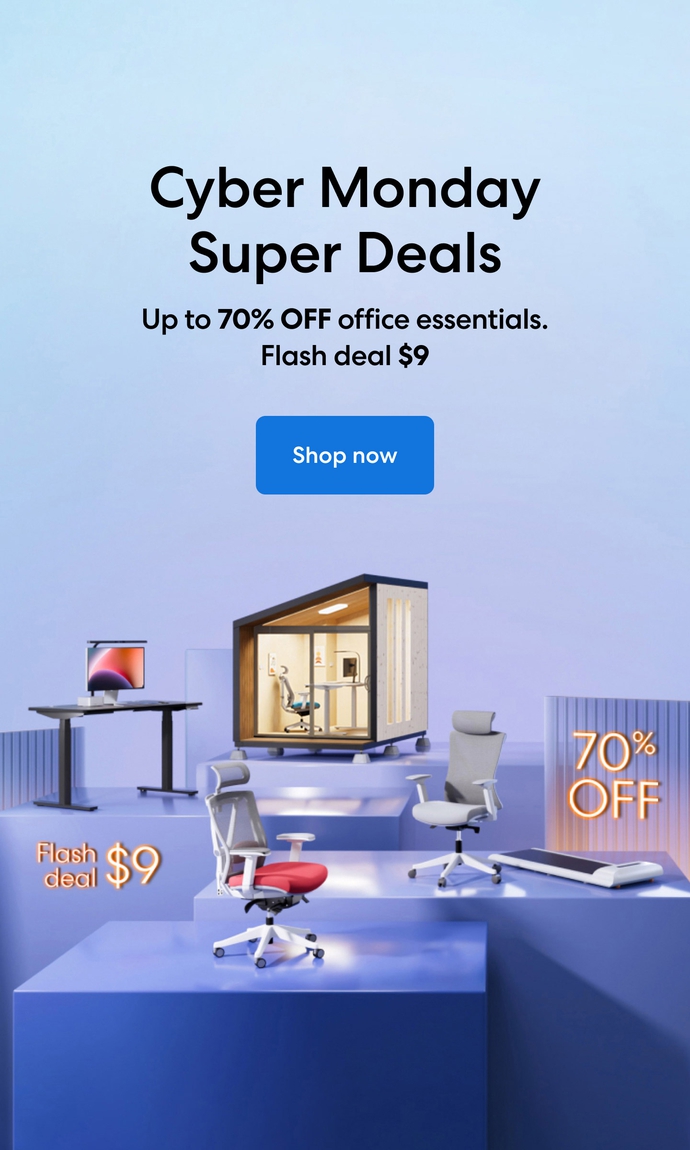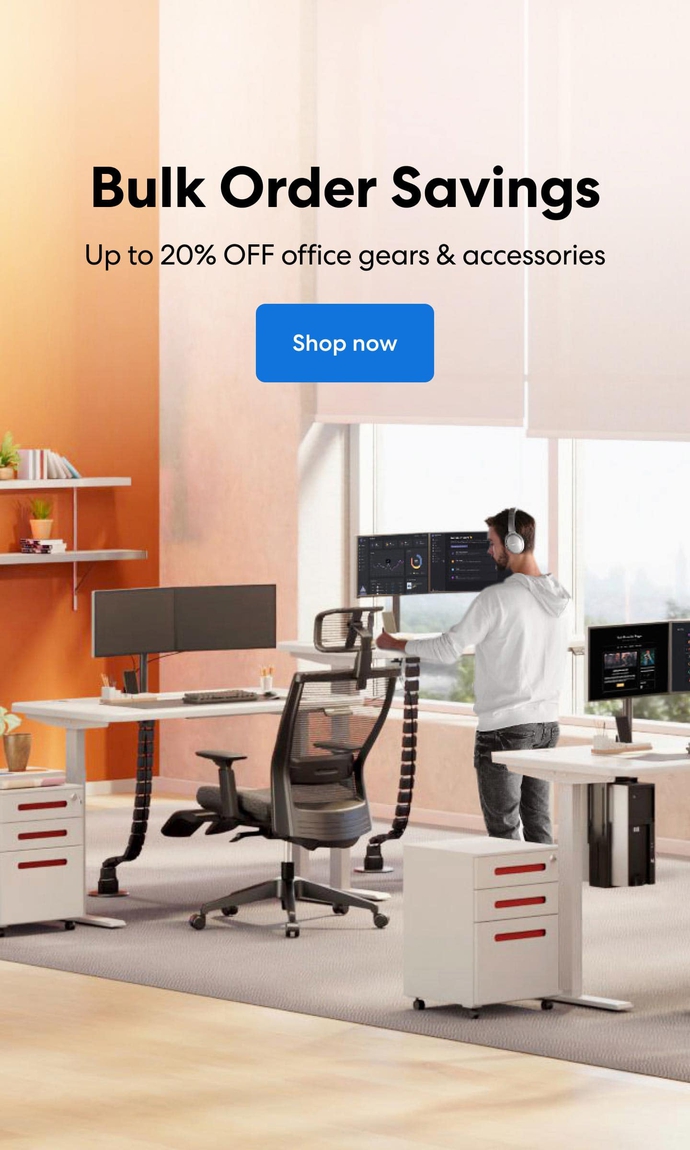 Subcribe newsletter and get $100 OFF.
Receive product updates, special offers, ergo tips, and inspiration form our team.