The workplace has a diverse environment where workers can have various health conditions. Arthritis is one such ailment that any worker might have, so it is better to have chairs for arthritis sufferers in any office. Although any office ergonomic chair would be suitable for this task, it is better to buy the one that is the most suitable in this regard.
But before you do that, you should understand the details regarding Arthritis so that you know which body parts are targeted in this ailment and which office chair would be the best office chair for Arthritis. Therefore, we have shared the relevant information below to give you a better idea. So, without any delay, let's have a look at what Arthritis is. 
What is Arthritis?
Arthritis is a disease that is associated with inflammation of joints that can affect one or more joints. Rheumatoid Arthritis and Osteoarthritis are the most common types of Arthritis. Arthritis patients usually experience joint pain and stiffness that are known to become chronic with age. In layman's terms, the main cause for this pain is the wear and tear of joints, which dramatically affects this disease.
One thing to understand is that Arthritis is a name for a broadly divided disease that has several other types under it. In general, it refers to joint pain and swelling because these are the most common symptoms. Arthritis is not limited to any specific gender; instead, it can be experienced by both males and females.
People with chronic arthritis pain often find it difficult to climb stairs or walk. Often people have reported experiencing permanent joint changes, which makes it worse. We know that you must be thinking of why people experience Arthritis in the first place. So, read the next section! 
What Causes Arthritis?
Arthritis can be caused due to various reasons, and the exact cause of Arthritis is still unknown.  The gradual deterioration of the cartilage between joints is usually considered a common cause of Arthritis. As the cartilage deteriorates, bones rub with each other. Hence, they experience wear and tear, causing inflammation in joints that eventually results in Arthritis.
Arthritis can also be a result of an autoimmune disease where your own immune response starts attacking any body tissue. In this case, it is the cartilage tissue. Any injury to your joints can worsen this ailment, so it is vital to have a seating surface that is comfortable enough for any arthritis sufferer to sit.
Typically, an office chair with back support is suitable for such patients because they eliminate any pressure points and ensure you have a stress-free work experience where you do not face any wear and tear of joints. However, it is better to check which chairs are the best ones in this regard. Do you want to know that? Well, let's read further. 
8 Best Chairs for Arthritis Sufferers
1. ErgoChair Recline
ErgoChair Recline is the best office chair for Arthritis. The makers have loaded the chair with various advanced features, which makes it ideal for providing relief in joint pain. The leg support is specially installed to provide better support to knee joints, making it one of the best chairs for arthritic knees.
Supportive foam seat

Adjustable lumbar support

Adjustable headrest and armrest 
2. ErgoChair Pro
The ErgoChair Pro is the ideal office chair for hip Arthritis. The chair has a breathable mesh back coupled with adjustable lumbar support and a foamed seat that provides support to the lower spine. Thus, it puts minimal pressure on your hip joint and lower back.
Smoothly reclines at various angles

400lbs load capacity

Adjustable headrest and backrest
3. Hbada Reclining Office Chair
Hbada Reclining Office Chair is one of the suitable chairs for arthritis sufferers. Having the ability to recline up to 150-degrees, this chair provides comfortable back support that is good for your joints' health. The addition of an extendable footrest is something that makes this chair ideal in providing you extra comfort.
Mesh backrest and headrest for better airflow

Padded armrest

Lumbar support 
4. Flash Furniture Office Chair
Flash Furniture is one such office chair that has a cushioned seat, headrest, and leg support. You can recline this chair for further comfort. It is a good choice of a chair for tailbone pain. The makers have used a LeatherSoft Upholstery that enhances the support offered.
Padded armrest

Extendable footrest

Adjustable height 
5. Gabrylly Mesh Chair
Gabrylly Mesh Chair is a unique chair for arthritis sufferers that has both its seat and backrest designed using mesh material. It also poses efficient lumbar support to provide support to your lower back. So, it can be a considerable choice overall.
Mesh back

Adjustable armrest

Adjustable height 
6. Steelcase Gesture Ergonomic Chair
The Steelcase Gesture Ergonomic Chair is designed to adapt your postures to ensure there is no pressure on your joints. Since the height is adjustable, you can easily adjust the chair to the point that your knees are parallel to the floor so that they do not experience any wear and tear.
Features a liveback technology

Has a larger load capacity

Provides ideal support to joints and muscles 
7. Haworth Zody Office Chair
Haworth Zody Office Chair is one such office chair for hip Arthritis that has efficient lumbar support and backrest along with an aesthetic look. The chair is overall designed as per workplace ergonomics, so it has various adjustment features.
Adjustable height

Adjustable armrest

It targets joint pains that are especially associated with the lower back. 
8. Herman Miller Embody Office Chair
Herman Miller Embody Office Chair is for those office workers who are not short on budget and can think of going for a pricey option to correct their ergonomics. This chair is among the ideal chairs for arthritis sufferers as it has a design that caters to all workplace ergonomics guidelines. Overall, it maintains better spine and back health.
Lumbar support

The chair can recline.

Adjustable armrest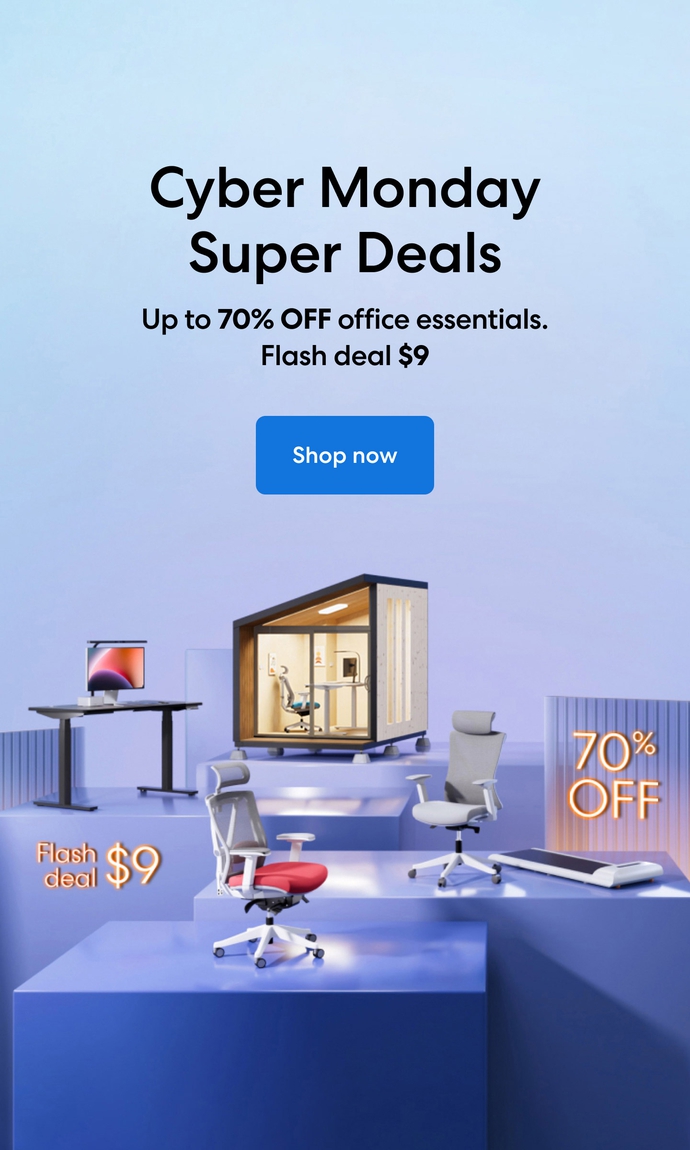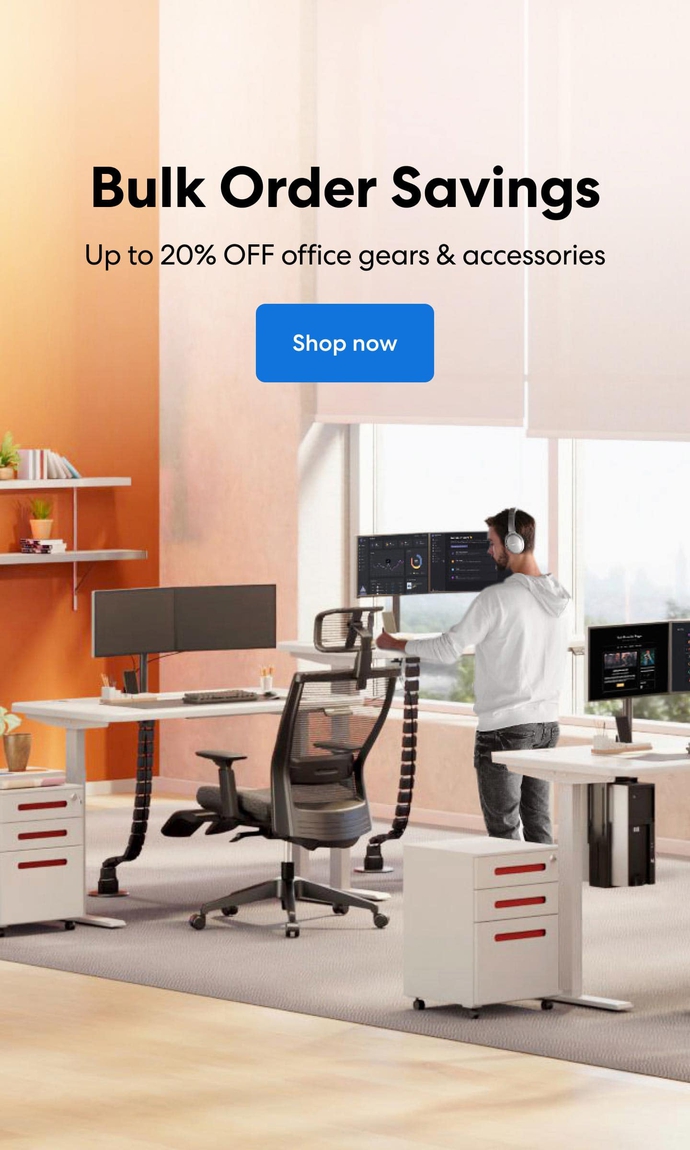 Subcribe newsletter and get $100 OFF.
Receive product updates, special offers, ergo tips, and inspiration form our team.