Smart Products
8 Best Soft Office Chair for Long Lasting Comfortable Sitting
Natasha Palance
|
Jun 21, 2021
2,333 Views
It seems that everyone wants to have a comfortable office chair. It makes it so much easier to sit for long periods and work productively.
Though you might not think about it, the best soft office chair could have a different design or various features to make it more comfortable than others. With that, you can actually find many different office chair fabric options available. Some are breathable, making them cooler to sit in all the time.
While it can be helpful to stand and work to reduce the negative effects of sitting all day, there comes a time where you want to sit. Having a soft desk chair can make it easier to do that.
1. ErgoChair Pro from Autonomous
When it comes to a soft office chair, the ErgoChair Pro is a great choice. It comes in a wide range of colors and has a woven mesh back. That gives you more airflow, but it also makes you feel comfortable.
You're sure to appreciate that everything on the soft ergonomic chair is adjustable. This includes seat tilt, backrest, headrest, armrest, and height. There's also a flexible lumbar support, so you can have proper spinal alignment regardless of your position.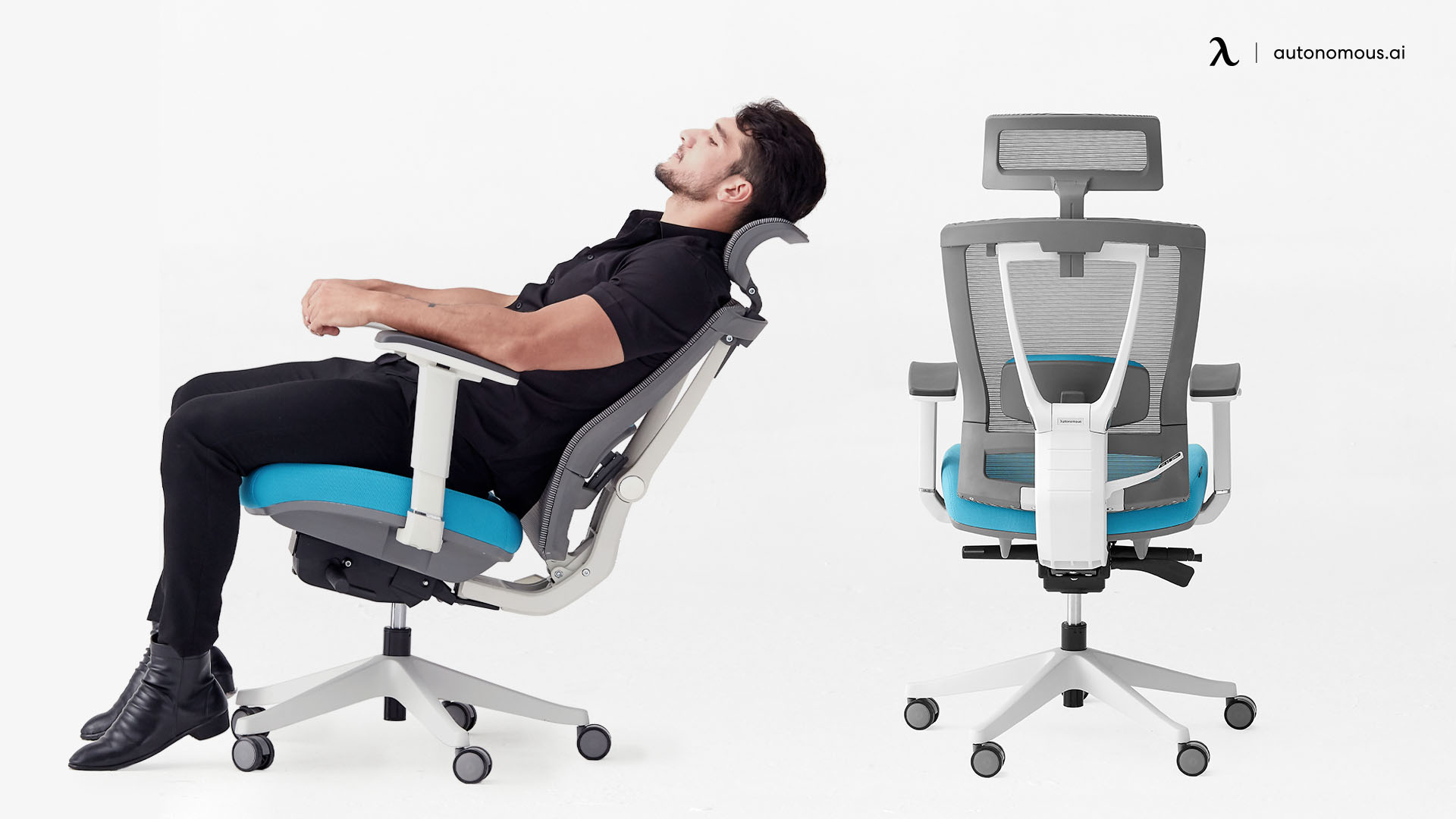 On top of that, you have a smooth recline function with five locking positions. With this comfortable office chair, there's nothing stopping you from relaxing and enjoying your workday.
Plus, this soft office chair supports 300 pounds, so it's ideal for every body shape. You may also be surprised that it is made with earth-friendly materials, so you can feel good about saving the planet while you sit in it!
2. ErgoChair Recline from Autonomous
Those who want the best soft office chair might want to consider the ErgoChair Recline. Autonomous has outdone itself with this option. Though it's streamlined, that makes it something that can fit in almost any space.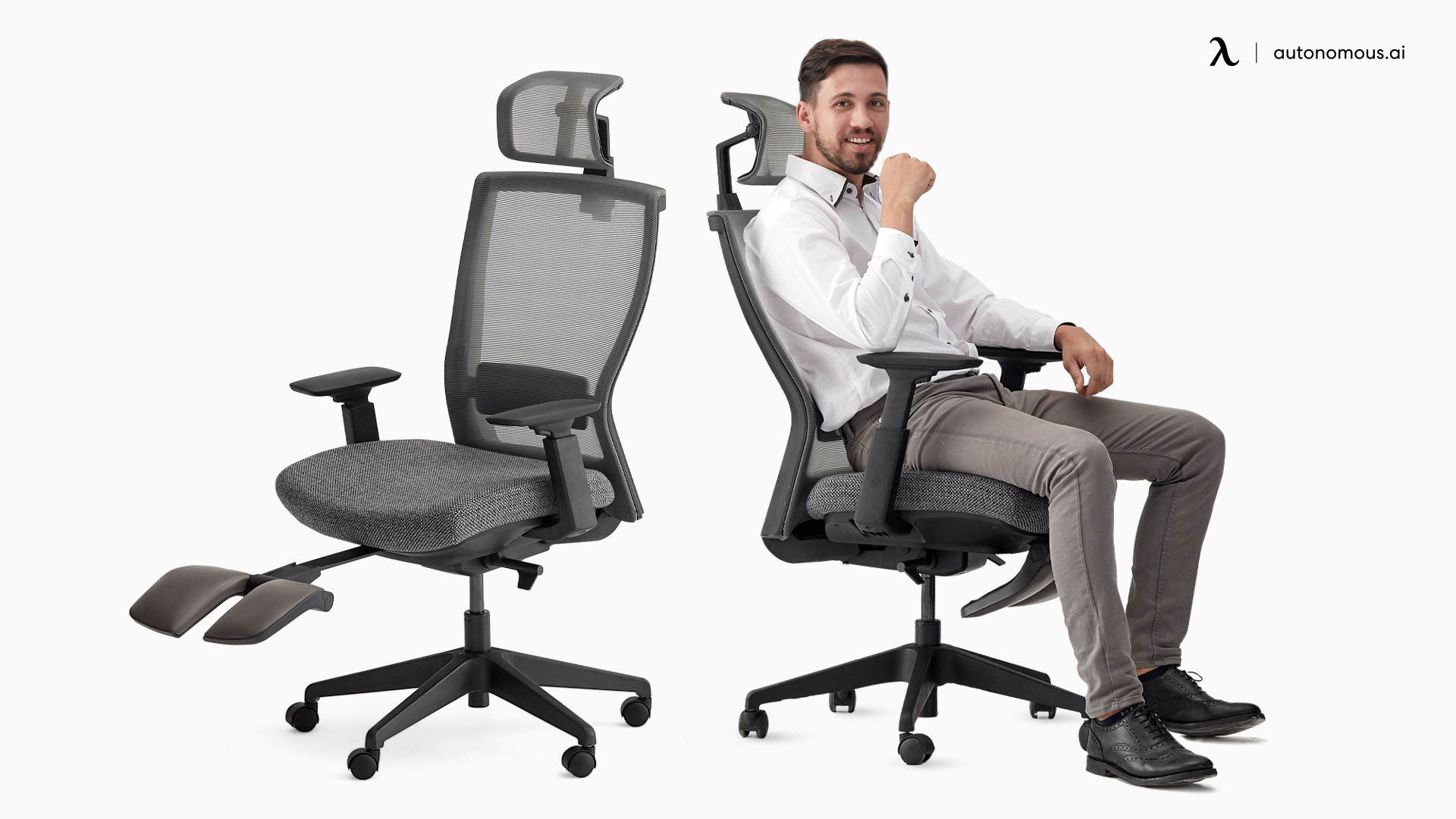 Plus, the soft desk chair comes in two colors. Many people choose to add on the leg rest and headrest; with them, you can recline comfortably when the need arises.
However, what's best about this comfortable office chair is that you can adjust the armrest, height, and seat tilt. If you do get the leg rest and headrest, they're modifiable, too!
Just looking at it, you can see this is a comfortable office chair. The seat is supportive and squishy enough to handle sitting all day. Plus, it holds 250 pounds, making it ideal for many body types.
You're sure to appreciate the mesh back of this reclining chair. There is also plenty of lumbar support, no matter what position you choose.
3. AvoChair from Autonomous
Most people focus more on having a soft office chair than anything else. When you go with AvoChair, you get what you want, and it's very comfortable.
However, this eco-friendly office chair is made using recycled materials. Therefore, it focuses on sustainability and can help you feel good about your efforts to protect the planet.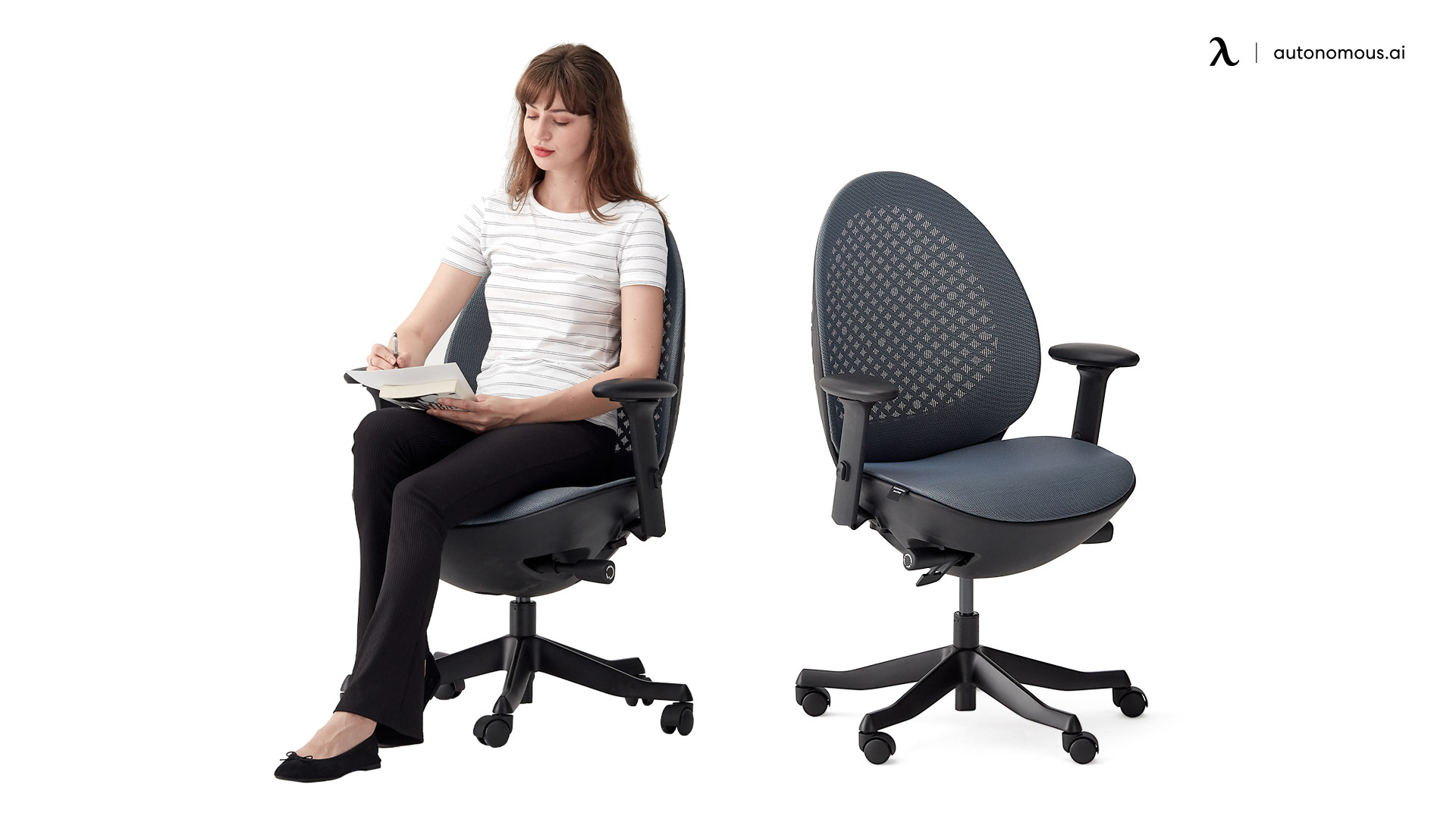 You're sure to think that this is the best soft office chair because of the adjustable armrest, height, tension, and back tilt. Plus, it features an elastomeric mesh backing, so it stretches to conform to your body, hugging you while you sit.
There isn't much this soft desk chair can't do! In fact, it has a sturdy base and supports weights of 250 pounds. Everyone marvels at the design because it's a little different than a traditional soft ergonomic chair. Still, it has everything you could want and more!
4. Steelcase Leap
Those who want a very comfortable office chair are sure to appreciate Steelcase Leap. It gets high marks because of its padding, though it isn't thick. Plus, you don't feel warm while sitting it, as you might with a thicker seat.
You're sure to like that the seat doesn't have restrictive edges, and it's flexible! Therefore, you can get a wider range of movement because it shifts and bends with you.
When you want a soft ergonomic chair, this could be the right choice!
5. Eurotech Vera
Those who require an office ergonomic chair don't have to sacrifice comfort. The Eurotech Vera offers a flexible mesh backing that conforms to your needs. You can sink back and have decent back support.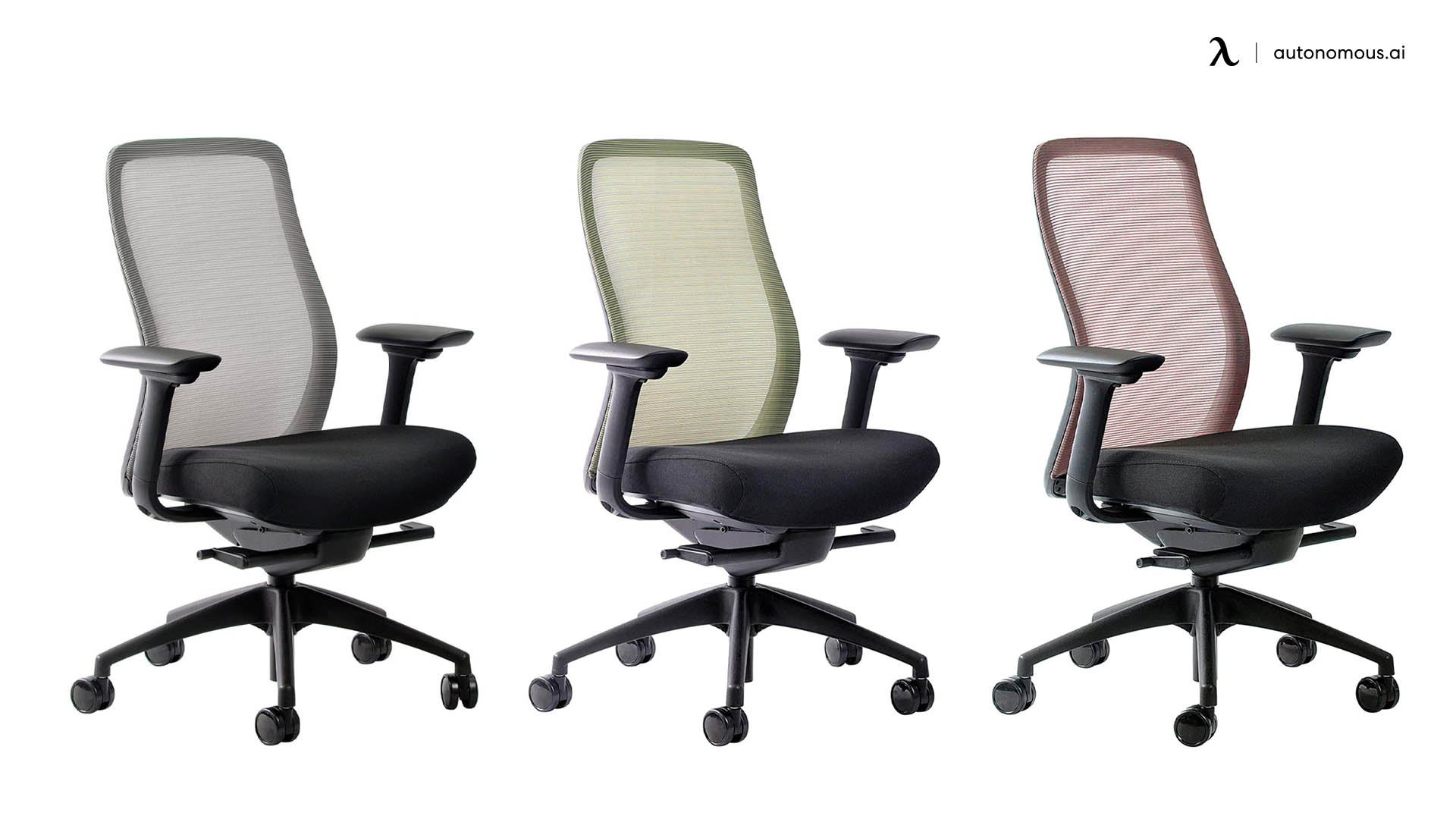 However, this soft office chair doesn't come with lumbar adjustments, so it's not as ergonomic as some of the others. Still, if you're hoping for a comfortable office chair, then the thick padding has you covered. There's a slight contour so that your behind sinks in but doesn't go to the bottom of the seat pan.
6. Humanscale Diffrient Smart
When you want a soft desk chair, you might come to Humanscale Diffrient Smart. This task chair is ideal for computer desks, but it doesn't have as much padding as some of the others.
Still, the plastic seat pan and no frame ensure that you have a flexible chair that meets most of your needs.
However, since it's designed primarily for tasks, this might not be the most comfortable office chair for sitting for long periods.
7. BTOD Akir
You may also want to consider the BTOD Akir. This seat has thick padding, and it's even softer than most chairs. In fact, you sink in a lot, but it just adds to the comfort level.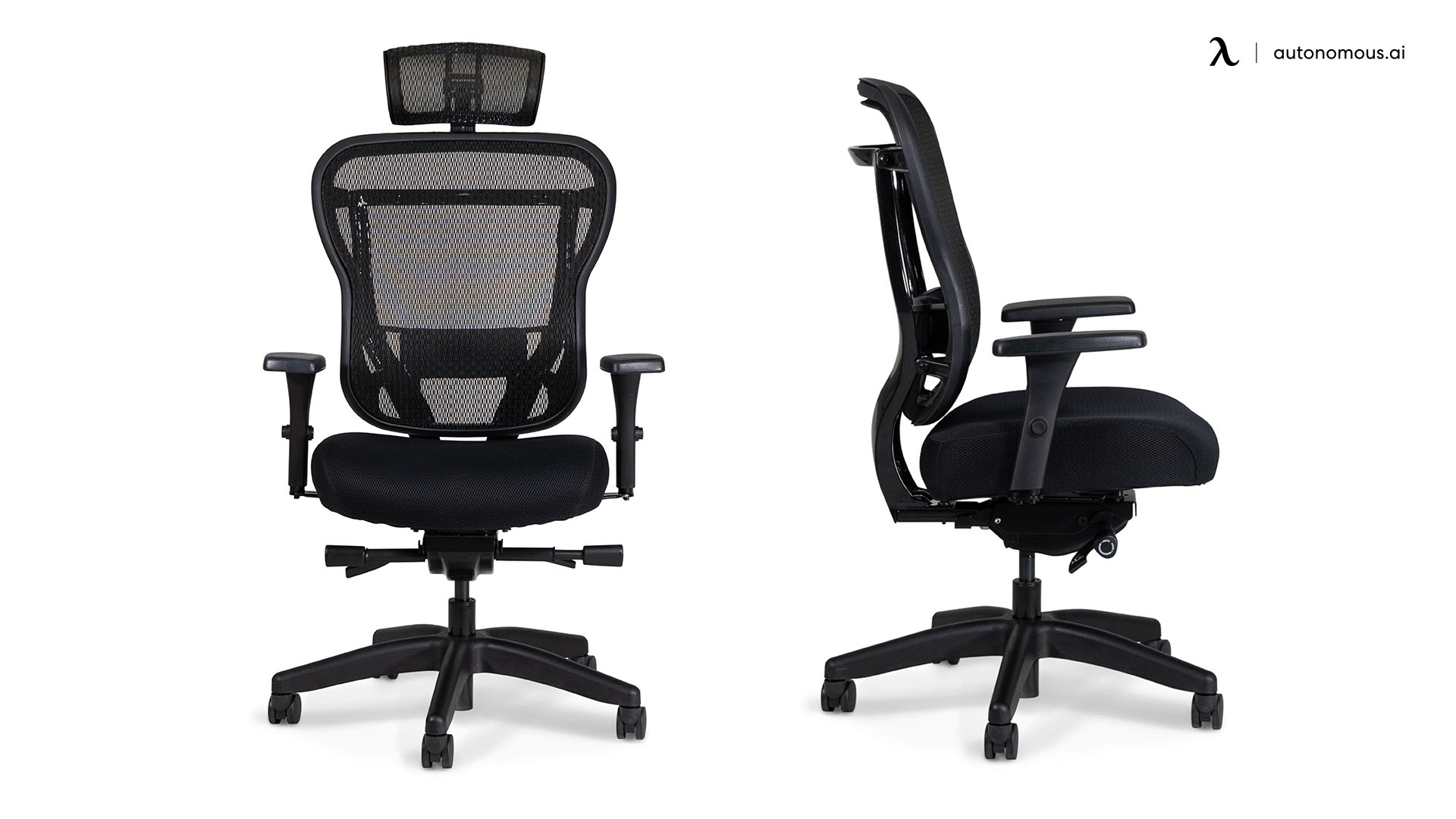 With that, you have a spacious seat without any hard edges. If you're hoping to sit in it for a long time while keeping the support, there shouldn't be an issue. Plus, it does offer an adjustable lumbar system and much more.
8. NXT Levl Alpha
When you want a soft ergonomic chair, then the NXT Level option might be ideal. It's actually a gaming chair, and some people think those are more comfortable than a traditional soft desk chair.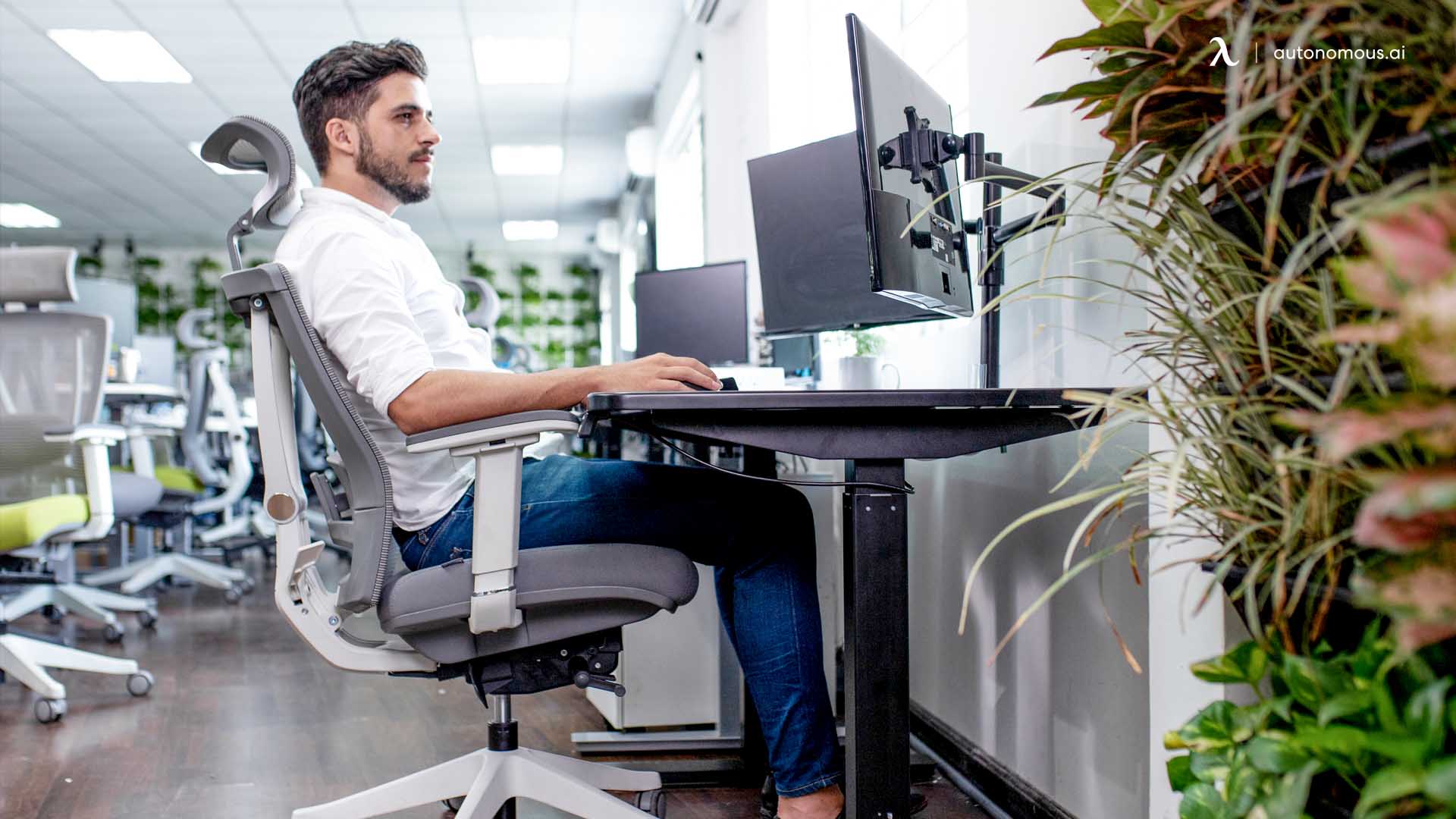 There's a thicker foam than many of the other chairs, which helps you sink in for comfort without feeling hot or sticky.
However, the back is quite large, and it features a cushioned headrest. That might not be ideal when you're working at a desk all day. Still, if the design doesn't bother you, this is a very comfortable chair!
Conclusion
When you want the best soft office chair, there are many options out there. However, the Autonomous brand has everything you can imagine. The seats are soft and comfy, there's plenty of back support, and everything is adjustable.
You just can't go wrong with an Autonomous product. Find a comfortable office chair to sit in today!
Subcribe newsletter and get $100 OFF.
Receive product updates, special offers, ergo tips, and inspiration form our team.
WRITTEN BYNatasha Palance
A NY-based journalist with an MA in International Affairs. Has worked with global brands and nonprofits, as well as UNESCO-accredited NGOs.