Latest Updates
8 Best Standing Desk Deals for Upgrading Ergonomic Office Setups

Autonomous
|
Jul 8, 2021
1,690 Views
There are countless standing desks for sale from top competitors, but sometimes, you want the top standing desk deals. Where should you go to get the best ergonomic standing desk?
While you can find various brands out there, Autonomous is one of the best options. Typically, its products are more expensive, so you're always searching for standing desk deals. Luckily, they aren't too hard to find, though it does usually mean scouring the internet to get them. 
With the Autonomous promo code, you can easily take a percentage off of your overall price. This saves you money and helps you get the equipment you need without overspending. Those on a budget may prefer this way of shopping. 
Ultimately, you're looking for an affordable standing desk. Surprisingly, you can get a standing desk for under $500, but most people aren't aware that's possible. 
Let's take a look at the top standing desk deals to help you locate the right price for the desk you want:
Best Standing Desk Deals out There Right Now
1. Autonomous SmartDesk Core
Autonomous is well-known for its standing desks and other ergonomic tools. In fact, the SmartDesk Core could be the best ergonomic standing desk out there right now. With the two dual motors, the whisper-quiet movement, and the fluidity of how it rises, you're sure to appreciate this desk. 
With that, you can choose from two sizes and various colors to match any décor. In fact, this height-adjustable desk goes from 29.4 to 48 inches smoothly and quietly. Plus, there are four different programmable settings, so you can push a button and watch it glide while you work. 
Everyone enjoys the solid steel frame because it's durable and can hold 265 pounds, moving it up and down effortlessly. However, that's not all you get! The motor makes it to where it doesn't shake or shimmy while it moves, so your laptop and other desk accessories are safe. 
Usually, this desk costs $499, which isn't bad for all it does. However, with the office desk deals available from Autonomous, you only pay $474.05!
2. Autonomous SmartDesk Pro
The SmartDesk Pro is also available from Autonomous. It's similar to the other brand, but it has more power and a wider range, so it can do a bit more. You still have the benefit of two sizes and various colors. 
However, this desk is height-adjustable from 26.2 to 52 inches. You still get the four programmable settings, but there is an upgraded dual motor. This makes it quieter at only 40 dB. Plus, it offers a better load capacity and can hold 310 pounds. If you've got a lot of equipment on your desk, this is the one for you! 
Everyone can appreciate the 6-foot length, which gives you more space to work and think. It easily fits two monitors, but you can also get the XL version to hold even more. 
With that, this desk can rise up at 1.3 inches per second and can go for 50,000 cycles. If this one is something that you want to try, don't be surprised at the $699 price tag. However, with the standing desk discount from Autonomous, you could pay just $664.05!
3. Autonomous SmartDesk Core Duo
Sometimes, one desk just isn't enough for you, and if that happens, the SmartDesk Core Duo is available to help. Autonomous knew what it was doing when it thought up this ingenious piece of equipment. 
Instead of just a single standing desk, you get two of them. They're hooked together in the middle with only four legs, like similar desks. 
Each one has dual motors, and they can each lift up to 290 pounds. Plus, there are independent controls and two programmable keypads. That way, each desk is separate and can raise or lower based on the needs of the users. 
With that, you also get two cable trays and a central beam for your ports and power outlets. The space-efficient steel frame is quite durable and long-lasting. Plus, each desk is adjustable from 29.4 to 48 inches! 
This is an excellent desk for teams, dual workstations, and much more. Still, you can expect to pay a hefty price, and there's no disappointment at $999. Yes, this is a bit more than anything else on the list, but it's also two desks in one. Plus, with the standing desk discount, you get it for $949.05! 
4. Urb Space Crank Adjustable Height Desk
If you're looking for something simple but with the same ability to sit or stand, this desk might be ideal. However, it's not electrically adjusted, so you need to use your arm and crank it to the right height. 
Still, the crank is out of the way, and this desk comes with a cable tray underneath. Though it only comes in black, it's still a great piece, especially for those who rarely stand up to work. 
When it comes to standing desk deals this one retails for $220, but it's on sale right now for $161. That's a great deal if you don't mind hand-cranking the desk to make it rise.
5. WorkPro Electric Height-adjusting Desk
Everyone is searching for standing desks for sale, and the WorkPro brand has everything you need. Though it only comes in black, it's sleek and well-designed. 
You're sure to appreciate the charging interfaces and outlets built into it. That way, you can keep working no matter what's happening around you. There's a single motor that runs about 50 dB, and the desk ranges in height from 24.8 to 50.4 inches. 
If you're interested in an affordable standing desk, this one is a bit pricier at $630. However, with the deal happening now, you can get it for $490. 
6. Steelcase Height Adjustable Desk
The Airtouch offers a height-adjustable work area that can be lowered or raised effortlessly. Though the technology is patent-pending, it offers a more uniform motion so that the adjustments are smooth and fast. It's not hand-crank operated, but it doesn't use electricity either. Instead, this desk uses pneumatics to get the job done. 
With this desk, it holds 150 pounds, so it works well for multiple monitors or smaller loads. It goes from a seated stance to standing heights in about 1.2 seconds, and you never need electricity. Plus, it goes from 26 to 43 inches with ease. 
For something like this, you could expect to see great standing desk deals. Though it originally costs $2,703, the desk is only $1,885 right now! 
7. SHW Electric Height Adjustable Desk
Those who prefer something streamlined are sure to appreciate the SHW brand. It offers a digital display to one side, which shows the presets and helps you control the desk as needed. Plus, it rises from 28 to 45 inches with ease using the electric lift system. 
You're sure to appreciate the telescopic legs because they're durable and move smoothly. There's no issue with a wobbly desk when using this product. 
This desk is usually $400. However, with the current standing desk discount, you can get it for $289! 
8. Trendway Straight Corner Adjustable Desk
Do you want to save space? If so, a corner desk might be ideal, and now you can have the standing desk features with it.
The one from Trendway has two hidden motors in the legs, which prevent noise distraction and lets the desk rise up smoothly. Plus, it features a simple design that goes well with any décor. 
With this desk, it rises and lowers at 1.5 inches per second and can lift 250 pounds. However, be prepared because this desk costs $1,744 normally, so it's not an affordable standing desk. Even with the discount, you can expect to spend $1,200!
Reasons to Find Office Desk Deals
Everyone wants an affordable standing desk, and they do cost a lot of money. Even if you go with a hand-crank one, you can expect to pay a few hundred dollars. While this is normal, there are times where you can get standing desk deals and cut the price.
The biggest reason to find and use a standing desk discount is to save money. You know you need and want a standing desk because they are so beneficial. Therefore, you're likely to save up money to buy one. 
When you get office desk deals, they help you lower the cost, so you don't have to wait as long to experience the advantages of a standing desk. On top of that, you could use up the other saved money for a special treat. Put it toward an office chair or do something fun with it.
Is Black Friday the Best Time to Find an Affordable Standing Desk?
Most people search for standing desks for sale and think that they can't get a good price unless it's a Black Friday office desk deal. While the holidays are a great time to shop, most brands understand that you don't want to wait.
Therefore, they give you special standing desk discount codes to use throughout the year. Autonomous also offers a direct discount, so you always pay a little less. When you pair that with the special promo codes out there, you can save even more! 
No, you don't have to wait until Black Friday to get the best standing desk deals. You just have to know where to look and how to use the promo codes available.
What Makes the Best Standing Desk Deals?
There are many factors to consider when deciding on the best standing desk discount. Here are a few of them:
Brand

Desk features and components

Original price

Discount percentage
Some of the desks discussed here were thousands of dollars, and the discount seemed steep. However, you have to compare the original price to the discount to figure out if it's the best deal.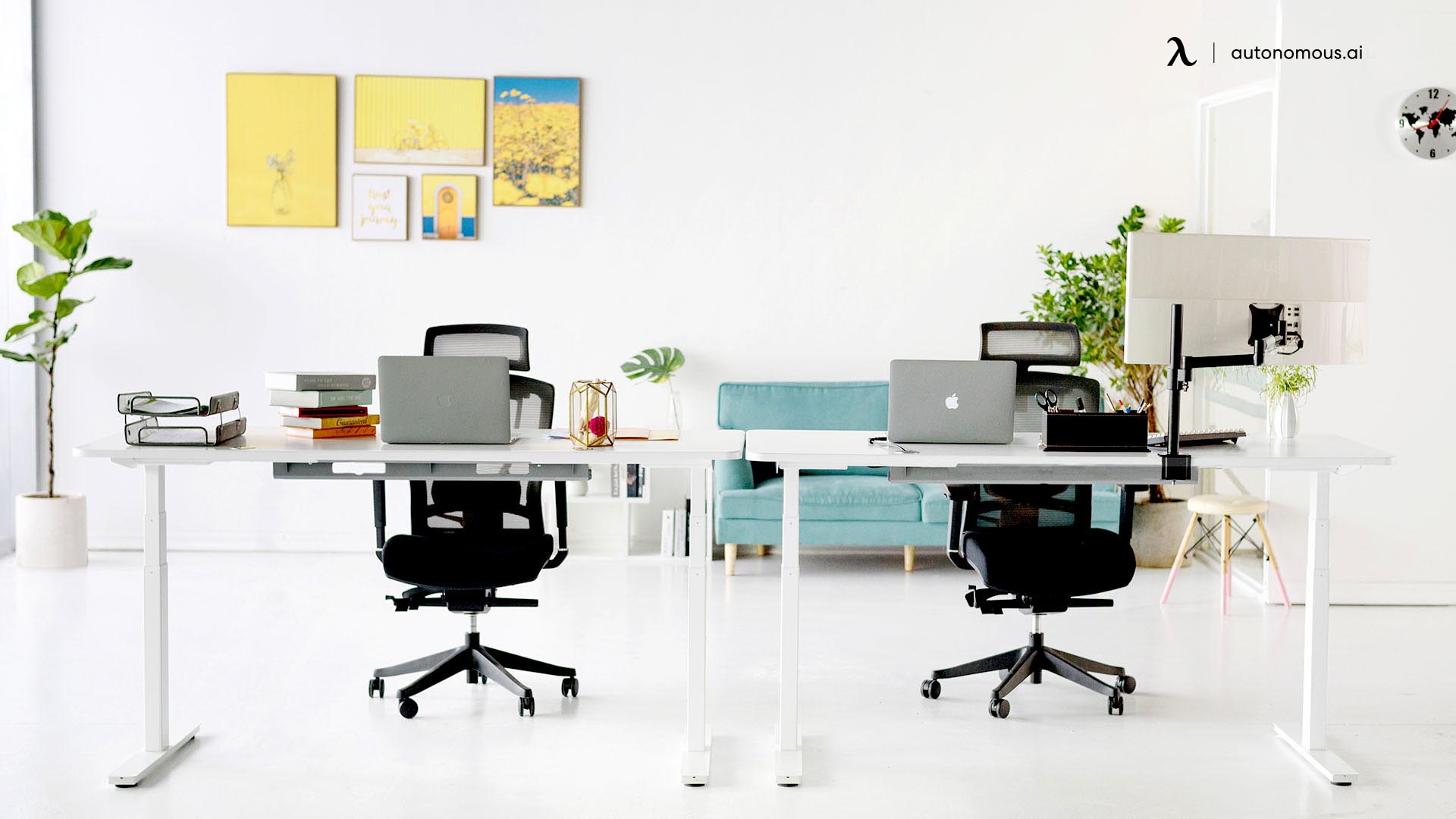 With that, the brand you choose matters a lot. An affordable standing desk from an off-brand might not be as durable as one from a top brand, such as Autonomous. 
It's also important to think about the features. For example, some desks are lower in price (with or without the discount) because they're hand-cranked. This isn't as easy to use while working as a motorized standing desk from Autonomous. 
Pros and Cons of a Standing Desk Discount
Having a standing desk is crucial because you can continue working, even when you need to stand and stretch your legs. There are proven benefits of standing and working, such as burning a few calories and having improved blood circulation. However, what are the advantages and drawbacks of standing desk deals? Are there any cons? Let's look into that:
Pros and Cons of a Standing Desk Discount
Save money
Choose a reputable brand
Get all the features you want
Better deal could come along later
Might not have money saved up when the standing desk deals come out
Clearly, the benefits have been outlined here, but you should understand the cons a bit. If you take this deal right now, you might find a better one later. The fear of missing out is what keeps most people at bay. However, you're also gambling on the hope that there is a better price, which might not happen. 
Another common complaint from people seeking office desk deals is that they don't have the money available when the standing desk discount comes out. You shouldn't dip into your life savings to buy a desk, but it's also an important piece of furniture. 
Therefore, you should determine if now is the best time to find and buy standing desks for sale. If it isn't the best time, don't worry. There's bound to be another standing desk discount to use when you have the extra money in your budget. 
Conclusion
Standing desk deals are seemingly everywhere, and there's a good reason for that. Companies don't want you to wait until the holidays to buy your desk. They prefer that people buy them throughout the year so that sales are steady. 
Therefore, you can easily find an affordable standing desk in summer, spring, or fall. While you can wait for Black Friday, there's no reason to do so. Most brands have changed the way they do things, and Autonomous is one of them. Get any of its top-rated standing desks now without having to wait. You're sure to get great office desk deals!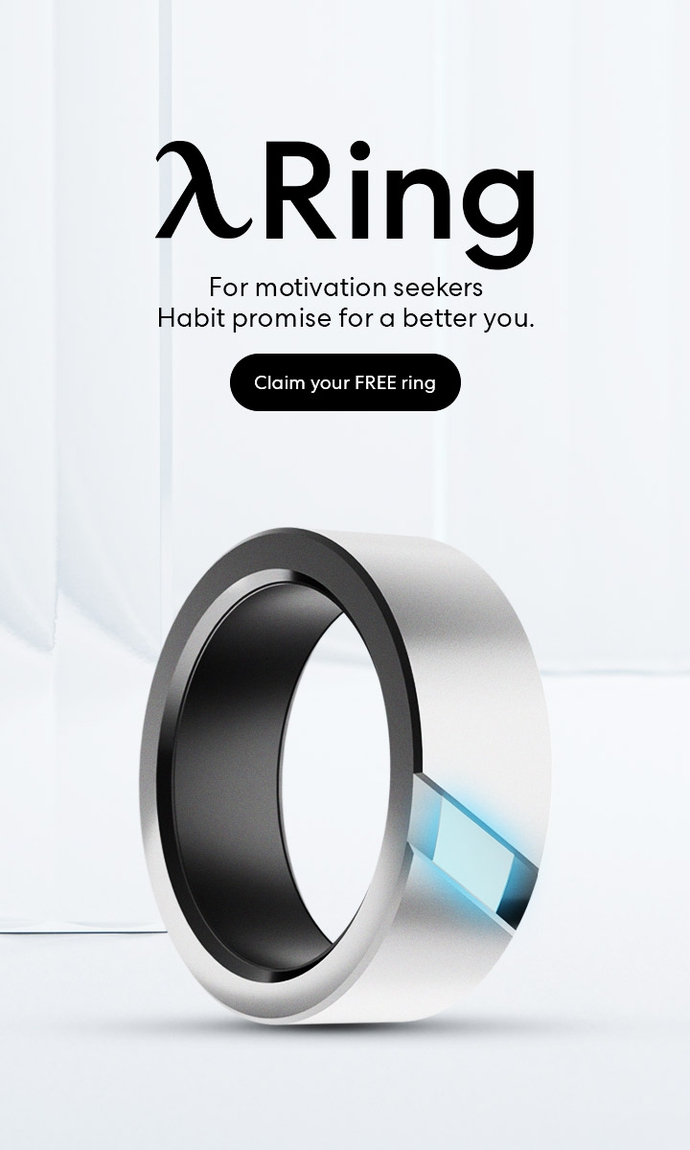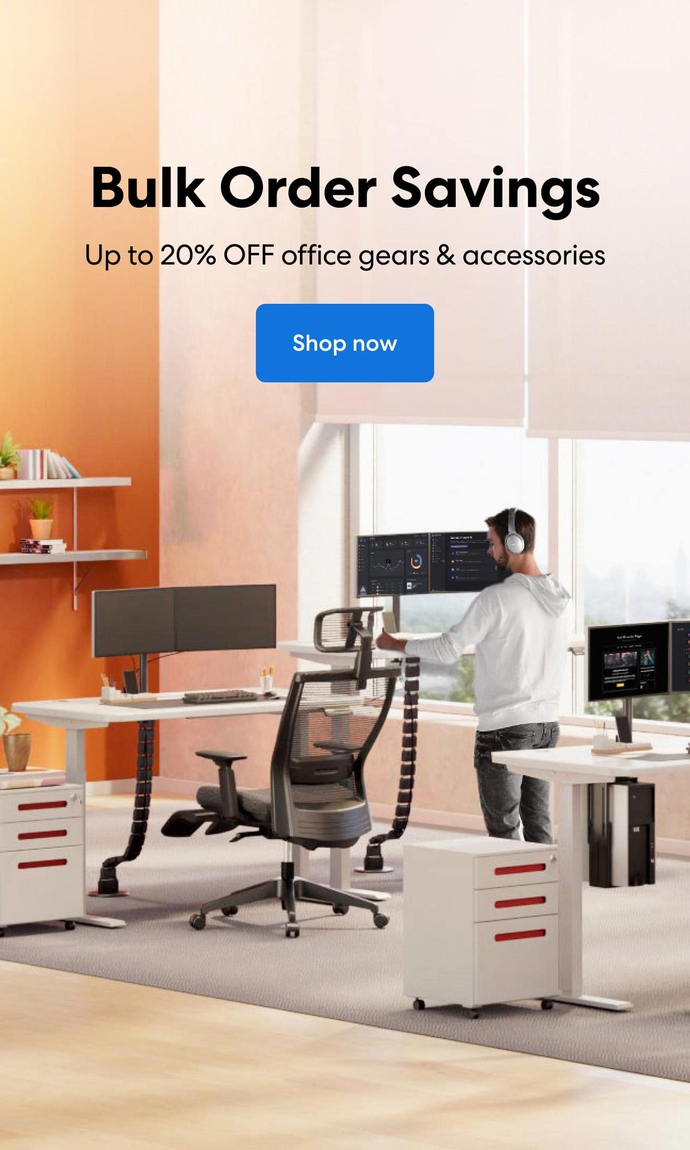 Subcribe newsletter and get $100 OFF.
Receive product updates, special offers, ergo tips, and inspiration form our team.