Identifying who is at your doorstep before answering the door is an easy alternative to protect yourself from property theft, house invasion, porch pirates, and even unwelcome visitors.
The video doorbell is the first line of defense for homes that not only allows you to see and chat with guests outside your door while you're away but also records footage of visitors who approach your door. 
These home office gadgets often use Wi-Fi to feed the live video to your phone and include features such as cloud video storage, sirens, motion detection, and interoperability with smart locks and other smart home devices. Continue reading to learn what to look for in a doorbell camera. 
Wired vs. Wireless
You must pick whether you want a wireless video doorbell that works on batteries or one that runs on a low-voltage doorbell cable when purchasing a smart doorbell. A wireless doorbell camera, of course, is the simplest to set up because it runs on batteries rather than electricity and doesn't require you to cut off the power or tamper with any cabling. 
The disadvantage of wireless doorbells is that, depending on usage, their batteries degrade quickly, lasting anywhere from two to six months. 
Wired doorbells aren't as simple to install as wireless doorbells, but they're still doable, and you won't lose electricity unless your entire house does. Installing a video doorbell is as simple as removing your old doorbell, detaching the two wires, connecting your new doorbell to the cables, and attaching it to the outside of your house. In most circumstances, the doorbell can also be connected to an existing chime box. 
Design and Features
Video doorbells are available in a variety of styles and sizes. The cheapest models are typically big devices with limited color options, whereas many of the more expensive models are slender and subtle and come in several finishes to match your decor. If the doorbell is battery-operated, it will most likely be bigger and more noticeable than a wired type. 
When the doorbell button is touched, any smart doorbell worth its salt has a video camera that sends an alarm to your phone as well as a live video stream. A mobile app is used to access the videos, as well as to install the device, modify wireless settings, and set up alarms. 
Doorbells with features like 1080p video (or greater), motion detection, two-way audio so you can chat with whoever is outside, and on-demand video streaming will cost extra. Look for a doorbell camera with adjustable motion zones to eliminate false alarms from passing cars, high winds, and any critters roaming about your house. 
Face recognition technology that recognizes visitors by name, motion-sensing technology that distinguishes between cars, animals, people, and color night vision video, and a variety of chimes to help you distinguish between a motion trigger and a doorbell press are all features to look for.
Some of the most recent wireless video doorbells have a pre-buffer feature that records several seconds of activity before a motion sensor is triggered or the doorbell button is hit, allowing you to view what happened right before an incident. 
Because video doorbells don't store recorded videos, you'll have to pay for a cloud service to see your motion- and doorbell-triggered film clips. Moreover, for a package that allows you access to 30 or more days of film that you can download and share, expect to spend anywhere from $3 per month and above. 
If you wish to see older footage, make sure you save your recordings because they will be removed once the time limit has been reached.
8 Best Video Doorbells to Monitor Your Front Home
1. Cameron AMZ3ODB Video Doorbell
The ALC Cameron AMZ30DB Video Doorbell is a must-have for viewing and protecting your house or business with accurate visuals sent to any smartphone via its Cam Sees app. 
Essentially, the AMZ30DB is the best camera for a doorbell and provides stunning photos with two-way audio. Anyone approaching your front door is seen in crystal high quality by the HD Wi-Fi-enabled camera. 
Through the free app, you may remotely answer your door or warn off criminals using two-way audio. In the palm of your hand, you may watch live or recorded videos. A great option for any family who wishes to keep an eye on things at home. 
The video doorbell may also be linked to other outdoor and indoor cameras using the Cam Sees app, allowing you to be protected in real-time. There are no fees because the storage is on a memory card or Google Drive or Dropbox. This is an ALC Wireless Video Doorbell best-seller, and every family needs it. We suggest that you purchase this video doorbell camera right now. 
2. Arlo Essential Video Doorbell Wired
Arlo Essential Video Doorbell Wired is one of our top selections because it can reliably differentiate between humans, animals, vehicles, and parcels, in addition to having superb hardware and rapid reaction times. 
As a result, false warnings are kept to a minimum, which is a problem with many other models. A $3-per-month Arlo Secure membership is required for improved sensing and the ability to capture video clips up to five minutes long. 
However, we believe that these functions are necessary and that the price is reasonable (otherwise, you'll be limited to motion/bell alerts and live video streaming). 
3. Eufy Security Video Doorbell 2K
This is another smart office device that you can construct for your home. Eufy offers several features that most other businesses charge for, such as enough internal memory to retain up to 30 days' worth of video and the ability to distinguish between humans and other movements, such as birds or swaying trees. (On the other hand, the Arlo was slightly more accurate in this regard.) 
The wired Eufy doesn't have the same wide viewing angle as the Arlo, but it takes clear recordings for up to five minutes as long as it detects motion, and it saves those clips in its four GB of built-in memory or Eufy's cloud service, which provides 30 days of history for $3 per month per camera (or $30 per year). 
Although this Eufy model uses your current doorbell wires for power, it won't work with your old chime—but it does come with its own wireless plug-in chime, so that's not a big deal. 
4. Google Nest Doorbell (Wired)
The best smart doorbell camera we've examined is Google's Nest Doorbell (Wired). It can record and keep the video in the cloud 24/7, unlike other smart doorbells, but only at 1600 x 1200 pixels, which is still sharp but slightly lower than our top recommendations. 
Google's cloud service also identifies footage with motion or individuals for fast retrieval, using facial-recognition algorithms to learn and recognize who is arriving and exiting over time. 
However, this comprehensive strategy comes at a high cost: a Nest Aware subscription, which is required for video recording, costs $6 per month to catch motion activities and store them for 30 days, $12 per month to store incidents for 60 days, or $12 per month to store 24/7 recordings for 10 days—making the operational costs higher than most doorbell cameras we tested. 
5. Ring Video Doorbell Wired
We've been looking for a good sub-$100 doorbell camera, and the Ring Video Doorbell Wired is it. It's smaller (and more affordable) than most Ring doorbells, it takes crisp 1080p photos, and sends accurate motion and human alerts. 
The doorbell must, however, be hardwired, and it only works with Amazon Alexa. It also lacks detailed warnings and local storage, which several of our other options have. Even though it's cheap, recording motion events requires a Ring Protect Basic plan (which starts at $3 per month or $30 per year). 
6. Simplisafe Doorbell Pro
This new Doorbell Pro from Simplisafe is small, smart, and affordable. 
The doorbell's camera can capture videos in 1080P and employs two sensors to identify whether a human has triggered its motion sensor (one senses heat, the other detects shape). This minimizes the number of notifications you'll get on your phone and can indicate whether the source of the motion is worth looking into. 
You won't be woken up in the middle of the night by your phone beeping every time a car passes by. These are its basic functions that do not require a subscription.
It has a 162-degree field of vision, so it should be able to capture everything that happens in front of your house, as well as intruders who try to walk around the back. 
This video doorbell does not work with any smart home platform on its own, but it may be used as part of a larger SimpliSafe home security system that includes a keypad, motion sensors, entry sensors, and an alarm. 
The Doorbell Pro from SimpliSafe is a wired video doorbell, so you'll need some existing power cords to connect it. Its power system was built to deal with older wiring, and it comes with wedges if you want to put it on shingles or corners. 
Furthermore, the Pro offers the most advanced technology of any video doorbell we suggest, but because it must be hardwired, your installation options are limited. 
7. Ring Pro 2
The Ring Pro 2 is a product of extremes. With vivid HDR colors, a clear 1536p resolution, and complex functions like charting a subject's path over a bird's eye view of your home, it's a monster video doorbell. 
On the other hand, it's nearly absurdly pricey, locked to an Alexa environment, and can only be installed via wire. Nonetheless, it's one of the best video doorbells we've tried, with the possibility to expand the system beyond the basic base station to include indoor/outdoor security cameras, smart lights, and a range of other sensors. 
The image is a little wider and clearer than the Google Nest. Despite Amazon's claims that its 3D motion detection function reduces false alarms from shifting branches and light changes, it was unable to avoid early morning alarms from deer or possums. In terms of human detection, the camera sent out notifications three seconds after a person's arm entered its wide range of view. 
This Video Doorbell's brilliant HDR colors are also a highlight. Essentially, this is useful for identifying the correct shade of clothing on a prospective intruder, as well as looking livelier. 
Despite the increased resolution and better color, you can load captures almost instantly. The automatic time-lapse feature of the Ring Pro 2 is perhaps its best feature since it captures moments of inactivity so that you can watch what happened overnight or over a period of time. 
8. Wyze Security Video Doorbell
This Wyze doorbell camera has a wide 3:4 aspect ratio, rapid notification speeds, and a 1080p resolution in the simplest package we've tested for a sub-$60 doorbell. Aside from its performance, the Wyze software is simple to use, control, and integrate into your home's overall setup. 
The Wyze, like the pool's Ring Pro 2 doorbells, needs a wired installation with new or existing equipment. Screwing in the base, looping the doorbell wires around the rear screws, and clipping in the doorbell were all that was necessary. When the doorbell detects motion, the brilliant LED lights brighten the area and serve as a fantastic warning to anyone approaching your door. 
Because power interruptions are common in apartments, each doorbell has to reconnect to your Wi-Fi. The Wyze model was the only one that couldn't do this on its own. While this isn't a big concern if you're at home and can remove the doorbell from its mounting plate to click the reset button in the back, if you travel frequently or go on vacation, you won't be able to view your doorway activity if this happens. 
Conclusion
After considering all the video doorbell cameras listed above, the Cameron AMZ3ODB is the best smart doorbell camera on the market today! Take a look at other Autonomous smart home devices to add to your collection of smart home gadgets.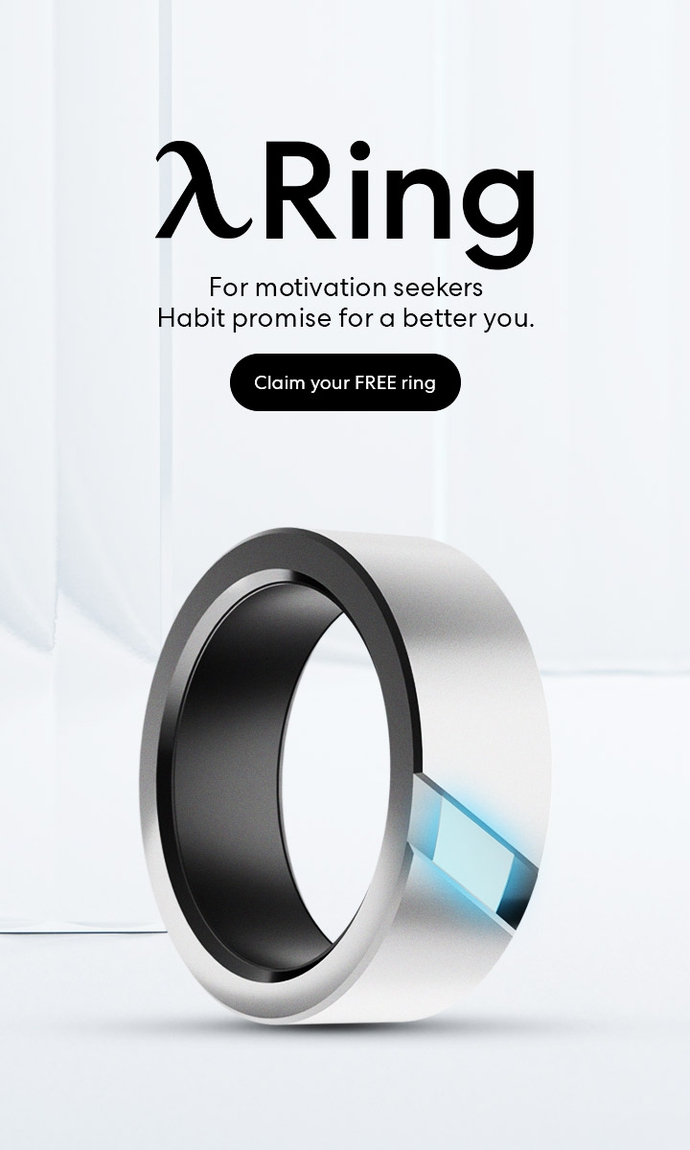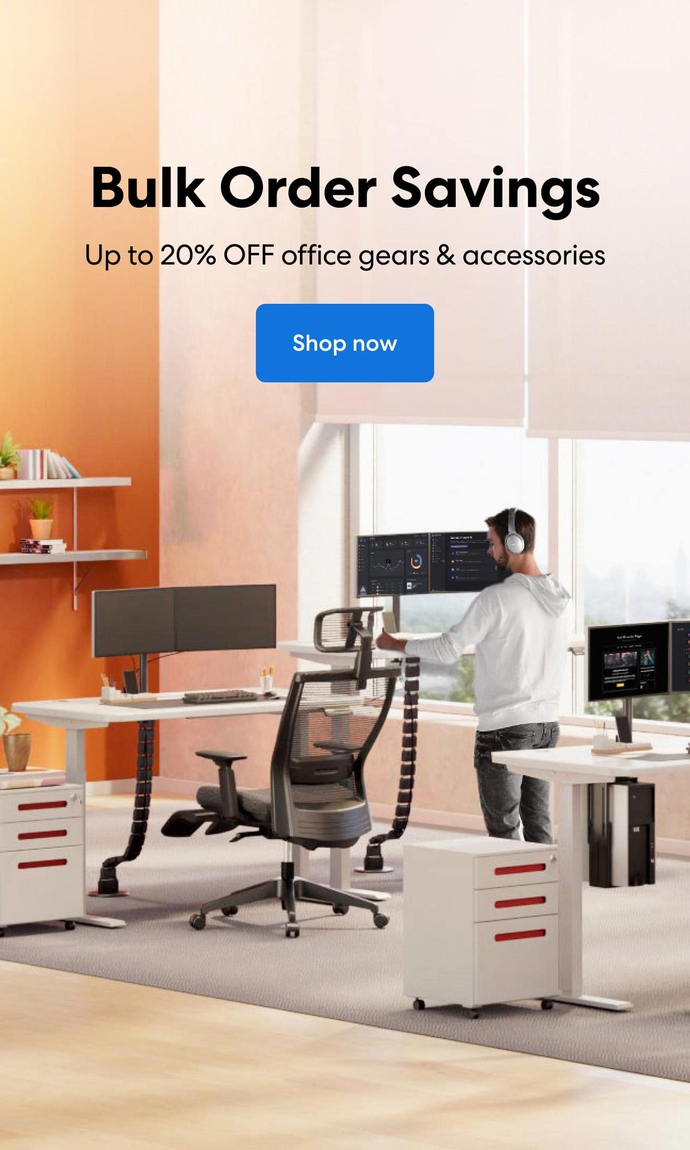 Subcribe newsletter and get $100 OFF.
Receive product updates, special offers, ergo tips, and inspiration form our team.