Smart Products
Top 10 Best Fabric Office Chairs for 2023: Reviews & Ratings

Autonomous
|
Jun 14, 2022
1,847 Views
Even though today's world is all about mesh ergonomic chairs, some people are still adamant about getting a Fabric executive office chair, thanks to the numerous benefits of mesh office chairs. The fabric office chair has its class, and when it comes to beating the aesthetics, we know how a modern office chair with smart upholstery does that. Moreover, the mesh concept against some backs feels pretty uncomfortable, although that is merely a misconception.
Hence, a combination of mesh with a fabric chair is the best solution to get the best of both worlds and elevate your workplace's aesthetics, which plays a huge role in productivity. Here are our top picks for the best fabric executive office chairs, some you can purchase through the discounted Autonomous Bulk Order.
1. KERDOM Ergonomic Chair with Lumbar Support
Lumbar support is an exceptional feature needed in a fabric ergonomic office chair because it provides a high level of support to the lower back region. This KERDOM high back ergonomic office chair comes with its most unique quality: the active adjustable lumbar support. The office chair is available in two color themes, black and white, both equally regal and universally compatible.
The chair has a completely ergonomic design, mesh back, and seat cushion for extra padding and comfort against the skin. Another great thing about this big and tall fabric office chair is that it comes with a 1-year long warranty where you can claim repair on any spare part, although the high quality ensures the chair is durable for years to come.
2. KERDOM Breathable Mesh Chair
Mesh chairs are an ultimate solution to workplaces where the temperature soars high and are especially suitable for people who often complain about sweaty backs. This KERDOM ergonomic office chair with lumbar support has an entirely mesh design on its back. It is completely adjustable, so it is the perfect definition of ergonomics in the workplace. The fabric office chair with arms gives a 360 degrees swivel action and solid wheel casters for seamless and quick movements and comes with a 1 year-long warranty. The tilt lock function allows you to relax and even sneak in a quick nap.
3. KERDOM Comfy Swivel Chair
If you are not a fan of big elaborate office chairs, this KERDOM breathable mesh ergonomic office chair is suitable for your day-to-day tasks. The entire plastic body isn't hollow but has a solid supportive design. The fabric executive office chair has a complete mesh back with a special ample amount of cushioning around the lumbar region. It has adjustable armrests that can be flipped upwards and moved in all directions. The best fabric office chair is available in two compatible colors, black and white, equally decent and attractive for professional work settings.
4. The Office Oasis Ergonomic Chair
If you think about buying an ergonomic chair for your hardwood floor, you feel uneasy about this big and tall fabric office chair. Thankfully we have the ultimate solution to this The Office Oasis ergonomic mesh office chair is one of our favorites on this list. Other than its mesmerizing features, the chair comes with a 100-day risk-free trial, so you live with it to experience the wonders of this product.
It has lumbar support for back pain relief, and the wheels are specially designed to protect your hardwood floor from scratches or permanent damage. The fabric ergonomic office chair has a breathable mesh for cooling comfort, and you will love the more than five adjustable ergonomic features found in this product.
5. KERDOM Ergonomic Task Chair
We love to call this an office chair with a modern and straightforward design. The KERDOM ergonomic office chair with flip-up arms might not look like a high-back fabric executive office chair, but if you want a compact product with killer functionality, then here is your pick. This big and tall fabric office chair has been stable and durable for long years to come, and it comes with a mere five-minute assembly process.
The multi-functional adjustment ensures this is a fabric ergonomic office chair for the entire family where your kids can use it for growing years, or even your tallest or shortest sibling can adjust it to their comfort. It is simply a task chair with work or study-related uses, but you will love how functionality is embedded in the simplicity of this product.
6. Autonomous ErgoChair Core
With its sleek appearance and innovative engineering, the ErgoChair Core boasts a fully adjustable design, including adjustable lumbar support, headrest, armrests, and seat depth, allowing users to personalize their sitting experience for optimal comfort and productivity.
Equipped with high-quality materials, advanced tilt and recline mechanisms, and a breathable mesh backrest, the ErgoChair Core promotes healthy sitting posture, reduces discomfort, and enhances overall well-being, making it best fabric office chair for office or home workspace.
7. Logicfox Ergonomic Office Chair: Saddle-shaped Mesh Seat
The big and tall fabric office chair has a robotic design for a pain-free long workday, one of the best ergonomic executive office chairs. It has many unique features that make this chair perfect for your body, and the ergonomic adjustments make it a universal product. The lower back support is wide enough to keep the entire pelvic region and lower spine well supported, and the upper and mid-back is cushioned with long mesh support.
The fabric office chair with arms has a mesh headrest as well as completely adjustable arms. This fabric executive office chair has a seat pan that allows a conformed sitting angle, and the wheels on the base keep the movement quick.
8. KERDOM FelixKing Ergonomic Chair: for Wooden Floor
The fabric office chair with arms offers support in four key areas - head, back, buttocks, and hands - as well as proper lumbar support. It can be easily adjusted to accommodate different needs, including seat height, headrest, and backrest. It is designed for individuals ranging from approximately 5'4" to 6'4" in height.
The chair features breathable back and cushion materials made from high-quality mesh, which ensures stability, durability, and elasticity. It aims to provide a comfortable seating experience for users.
9. Logicfox Ergonomic Office Chair: Adjustable Breathable Mesh Seat Depth
The Logicfox Ergonomic Chair features a sturdy frame and a backrest made of highly elastic mesh material. The mesh seat is made using grid-weaving technology, making it breathable and comfortable for the skin, while also providing excellent support and rigidity.
The fabric ergonomic office chair has a fixed lumbar support that is larger in size. The headrest is adjustable in height and rotation. Additionally, the chair offers a smooth recline with four lockable positions and a seat tilt range of up to 45°. The seat can also be adjusted for front and back positioning.
10. US OFFICE ELEMENTS Ergonomic Office Chair: Head Rest
The breathable mesh material used in the chair's backrest promotes air circulation, keeping you cool and comfortable even during extended periods of sitting. Say goodbye to sweaty backs and discomfort with this innovative mesh design.
The curved armrests are designed to provide natural support for your arms, minimizing strain on your shoulders and neck. The fabric ergonomic office chair's height is fully adjustable, ensuring that you can customize it to fit your body perfectly. The 360° swivel feature allows you to easily turn and access different areas of your workspace without straining your back or neck.
How to Clean Your Fabric Office Chair for a Fresh and Well-Maintained Workspace
Cleaning a fabric office chair is relatively simple and can be done with just a few basic household items. Here's a step-by-step guide on how to clean a fabric office chair:
Step 1: Check the manufacturer's cleaning instructions
Before you start cleaning your fabric office chair, it's important to check the manufacturer's cleaning instructions. Different fabric materials may require different cleaning methods, so it's best to follow the manufacturer's recommendations to avoid damaging the fabric.
Step 2: Vacuum the chair
Use a vacuum cleaner with a soft brush attachment to remove dust, dirt, and debris from the fabric. Pay extra attention to the crevices, seams, and corners of the chair. This will help to loosen and remove any loose dirt or particles from the fabric surface.
Step 3: Spot clean stains
If you notice any stains or spills on the fabric, spot clean them immediately. Use a mild detergent or upholstery cleaner that is recommended for the type of fabric on your office chair. Follow the instructions on the cleaner and use a clean, damp cloth to blot the stain gently. Avoid rubbing or scrubbing vigorously, as this can spread the stain or damage the fabric.
Step 4: Clean the fabric
Mix a solution of mild detergent and water in a bucket or spray bottle. Dampen a clean cloth or sponge with the solution, and gently scrub the fabric in circular motions. Pay attention to heavily soiled areas or stains, and be sure to clean the armrests, backrest, seat, and other parts of the chair thoroughly.
Step 5: Rinse with clean water
After cleaning, rinse the fabric thoroughly with clean water to remove any detergent residue. You can use a clean, damp cloth or sponge to rinse the fabric, making sure to remove all the soap or detergent.
Step 6: Allow to dry
Once the fabric is cleaned and rinsed, allow the chair to air dry in a well-ventilated area. Avoid using direct heat or sunlight, as this can cause the fabric to fade or shrink. It's best to let the chair dry naturally.
Step 7: Brush and fluff the fabric
Once the chair is completely dry, use a soft brush to fluff up the fabric and restore its texture. This will help the fabric regain its original appearance and feel.
Note: If your fabric office chair has removable cushion covers, you may be able to machine wash them according to the manufacturer's instructions. Be sure to check the care label and follow the recommended washing instructions carefully.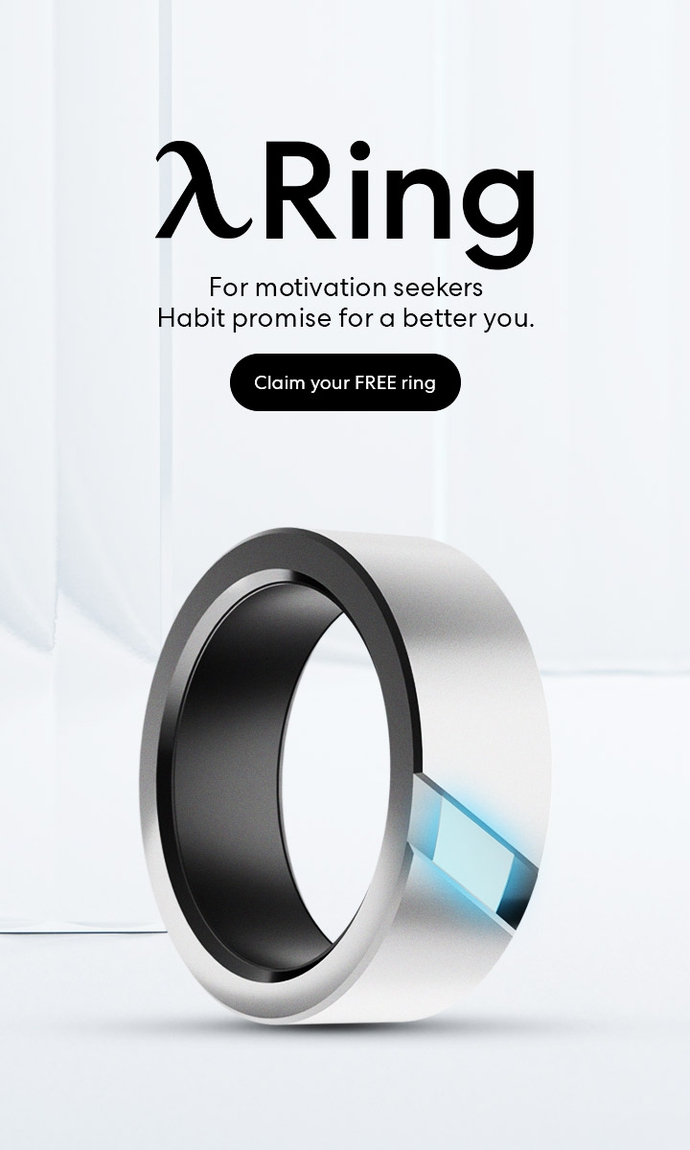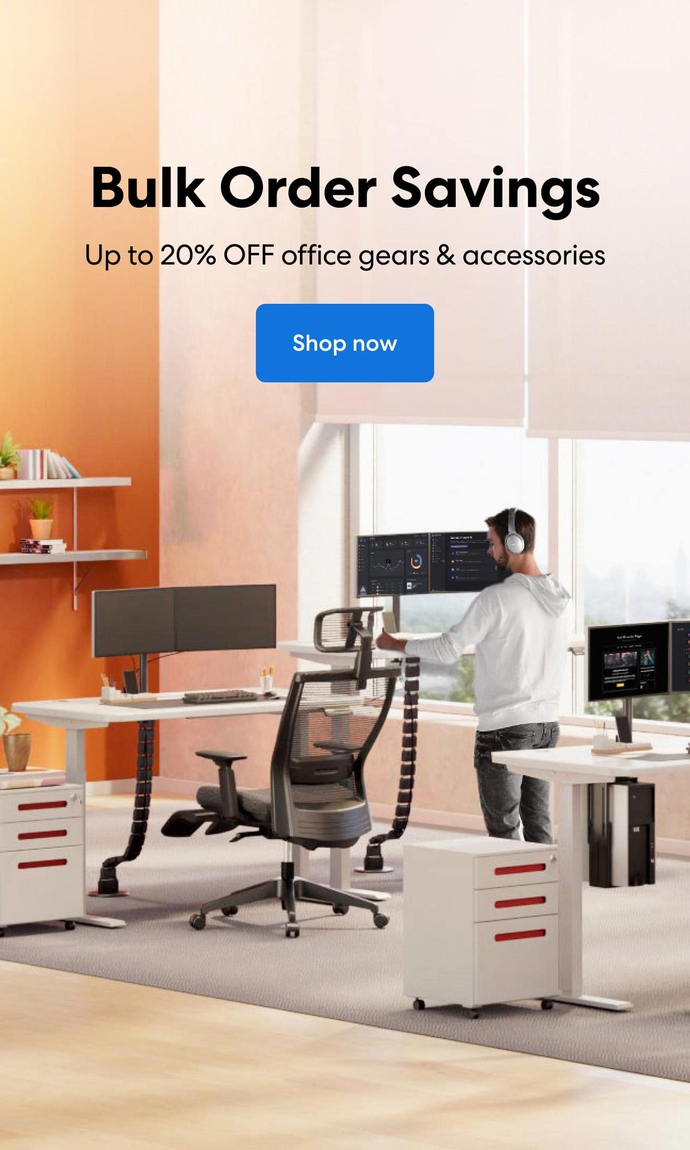 Subcribe newsletter and get $100 OFF.
Receive product updates, special offers, ergo tips, and inspiration form our team.