Smart Products
The 9 Best Fabric Executive Office Chairs You'll Love
1,216 Views
Even though today's world is all about mesh ergonomic chairs, some people are still adamant about getting a Fabric executive office chair, thanks to the numerous benefits of mesh office chairs. The fabric office chair has its class, and when it comes to beating the aesthetics, we know how a modern office chair with smart upholstery does that. Moreover, the mesh concept against some backs feels pretty uncomfortable, although that is merely a misconception.
Hence, a combination of mesh with a fabric chair is the best solution to get the best of both worlds and elevate your workplace's aesthetics, which plays a huge role in productivity. Here are our top picks for the best fabric executive office chairs, which you can purchase through the discounted Autonomous employee program.
1. KERDOM Ergonomic Chair with Lumbar Support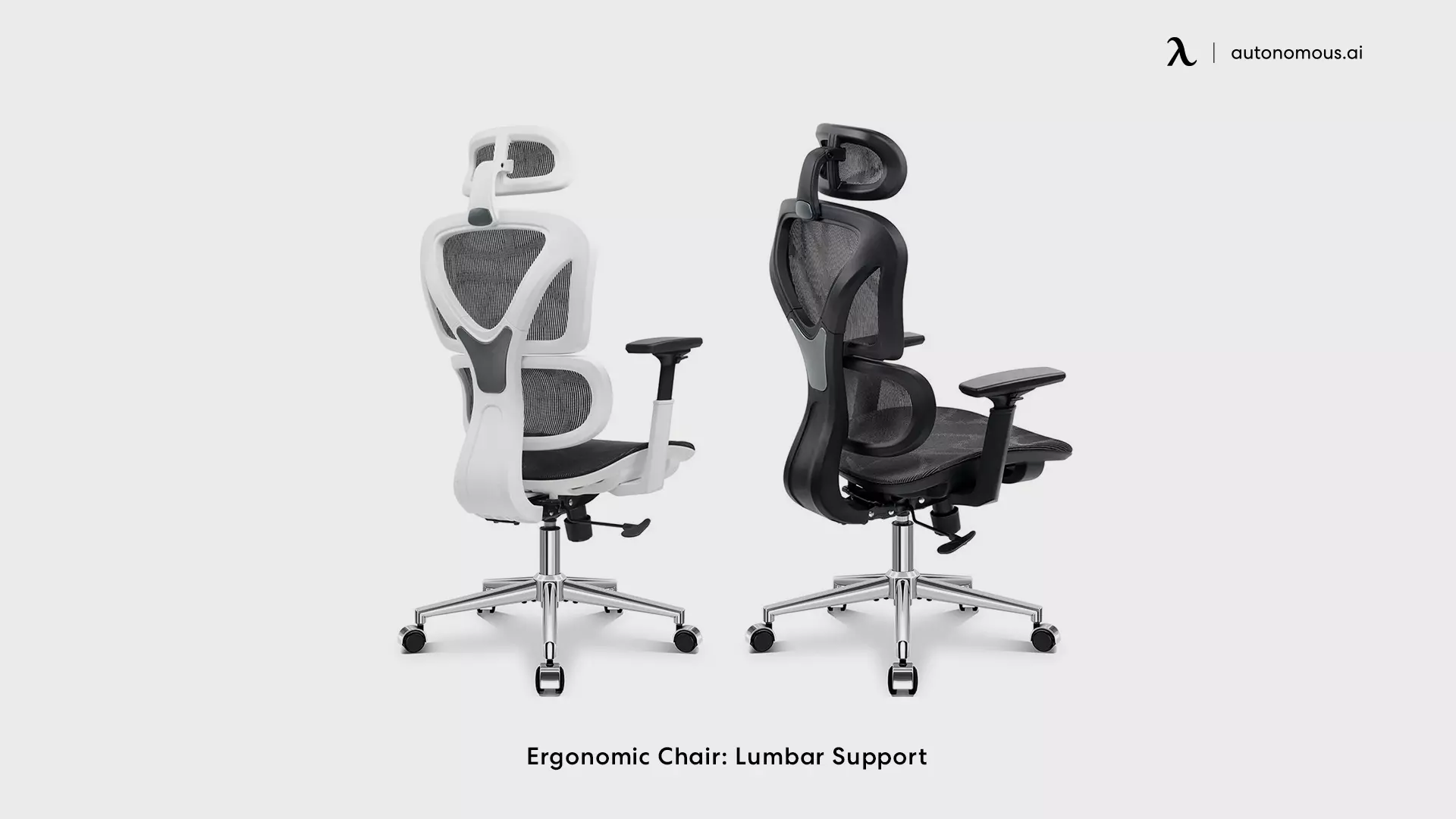 Lumbar support is an exceptional feature needed in a modern ergonomic chair because it provides a high level of support to the lower back region. This KERDOM high back ergonomic office chair comes with its most unique quality: the active adjustable lumbar support. The office chair is available in two color themes, black and white, both equally regal and universally compatible.
The chair has a completely ergonomic design, mesh back, and seat cushion for extra padding and comfort against the skin. Another great thing about this fabric executive office chair is that it comes with a 1-year long warranty where you can claim repair on any spare part, although the high quality ensures the chair is durable for years to come.
2. KERDOM Breathable Mesh Chair
Mesh chairs are an ultimate solution to workplaces where the temperature soars high and are especially suitable for people who often complain about sweaty backs. This KERDOM ergonomic office chair with lumbar support has an entirely mesh design on its back. It is completely adjustable, so it is the perfect definition of ergonomics in the workplace. The chair gives a 360 degrees swivel action and solid wheel casters for seamless and quick movements and comes with a 1 year-long warranty. The tilt lock function allows you to relax and even sneak in a quick nap.
3. KERDOM Comfy Swivel Chair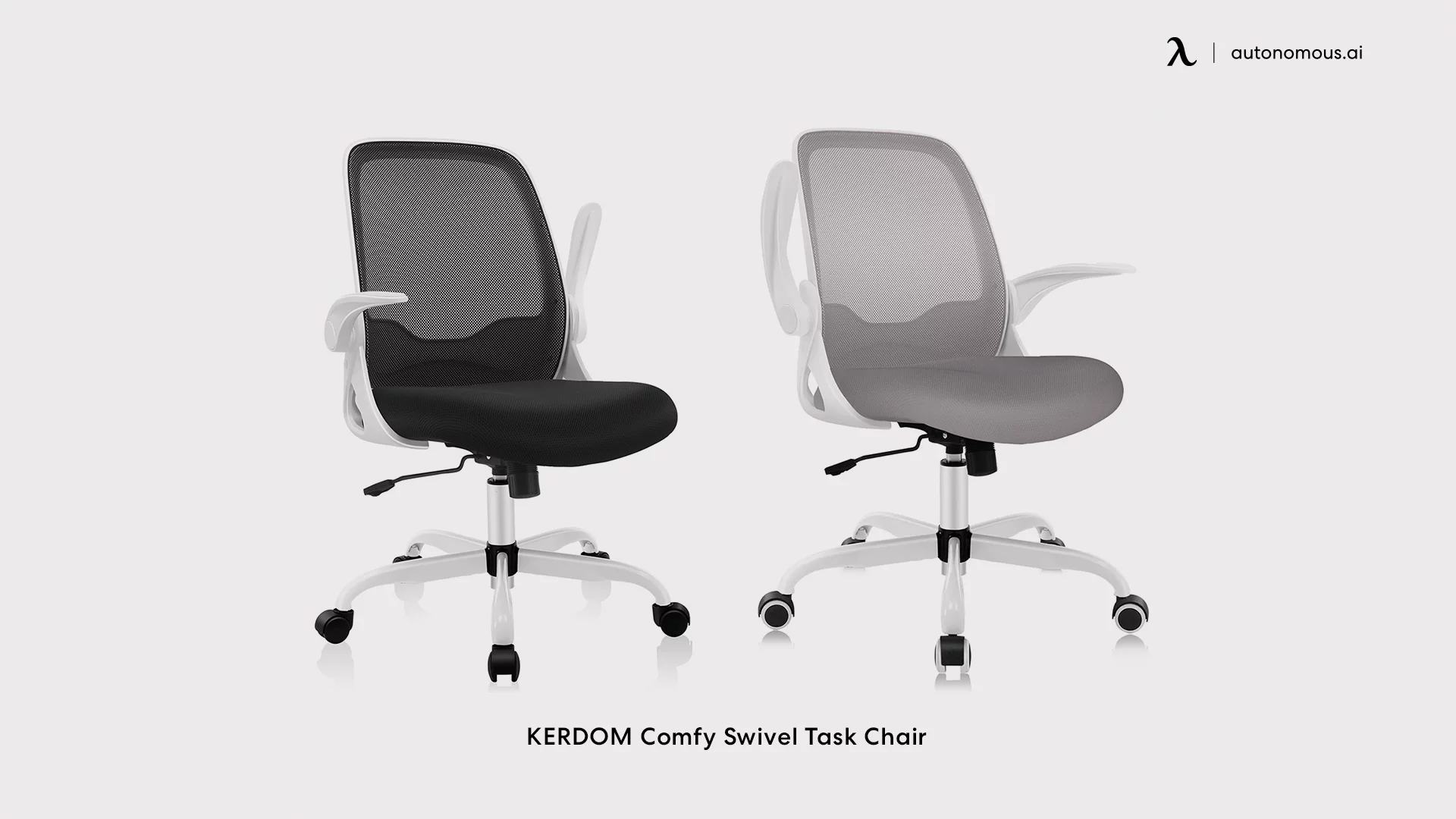 If you are not a fan of big elaborate office chairs, this KERDOM breathable mesh ergonomic office chair is suitable for your day-to-day tasks. The entire plastic body isn't hollow but has a solid supportive design. The fabric executive office chair has a complete mesh back with a special ample amount of cushioning around the lumbar region. It has adjustable armrests that can be flipped upwards and moved in all directions. The chair is available in two compatible colors, black and white, equally decent and attractive for professional work settings.
4. The Office Oasis Ergonomic Chair

If you think about buying an ergonomic chair for your hardwood floor, you feel uneasy about this decision. Thankfully we have the ultimate solution to this The Office Oasis ergonomic mesh office chair is one of our favorites on this list. Other than its mesmerizing features, the chair comes with a 100-day risk-free trial, so you live with it to experience the wonders of this product.
It has lumbar support for back pain relief, and the wheels are specially designed to protect your hardwood floor from scratches or permanent damage. The chair has a breathable mesh for cooling comfort, and you will love the more than five adjustable ergonomic features found in this product.
5. KERDOM Ergonomic Task Chair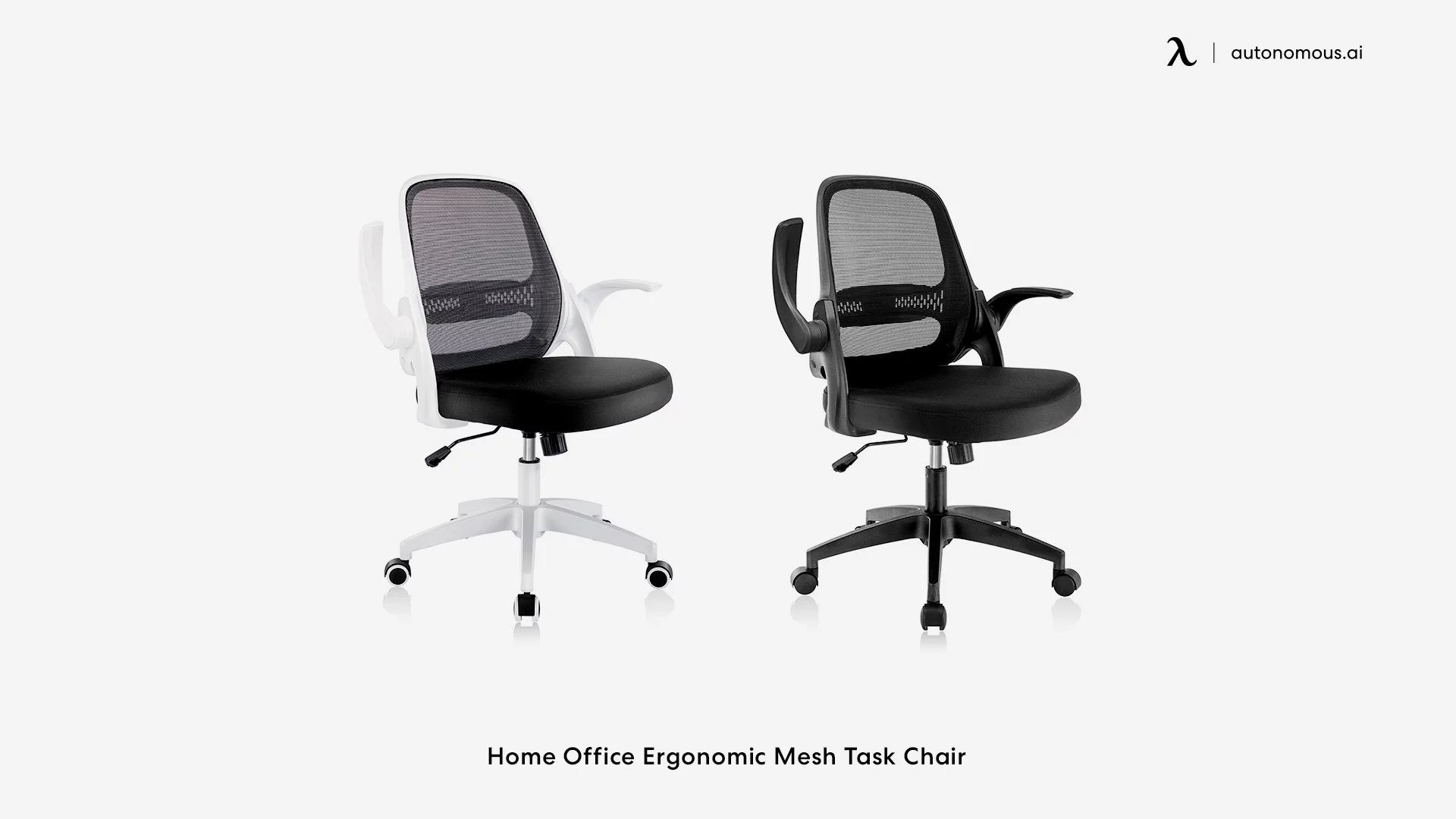 We love to call this an office chair with a modern and straightforward design. The KERDOM ergonomic office chair with flip-up arms might not look like a high-back fabric executive office chair, but if you want a compact product with killer functionality, then here is your pick. This office chair has been stable and durable for long years to come, and it comes with a mere five-minute assembly process.
The multi-functional adjustment ensures this is a chair for the entire family where your kids can use it for growing years, or even your tallest or shortest sibling can adjust it to their comfort. It is simply a task chair with work or study-related uses, but you will love how functionality is embedded in the simplicity of this product.
6. Steelcase Gesture Office Chair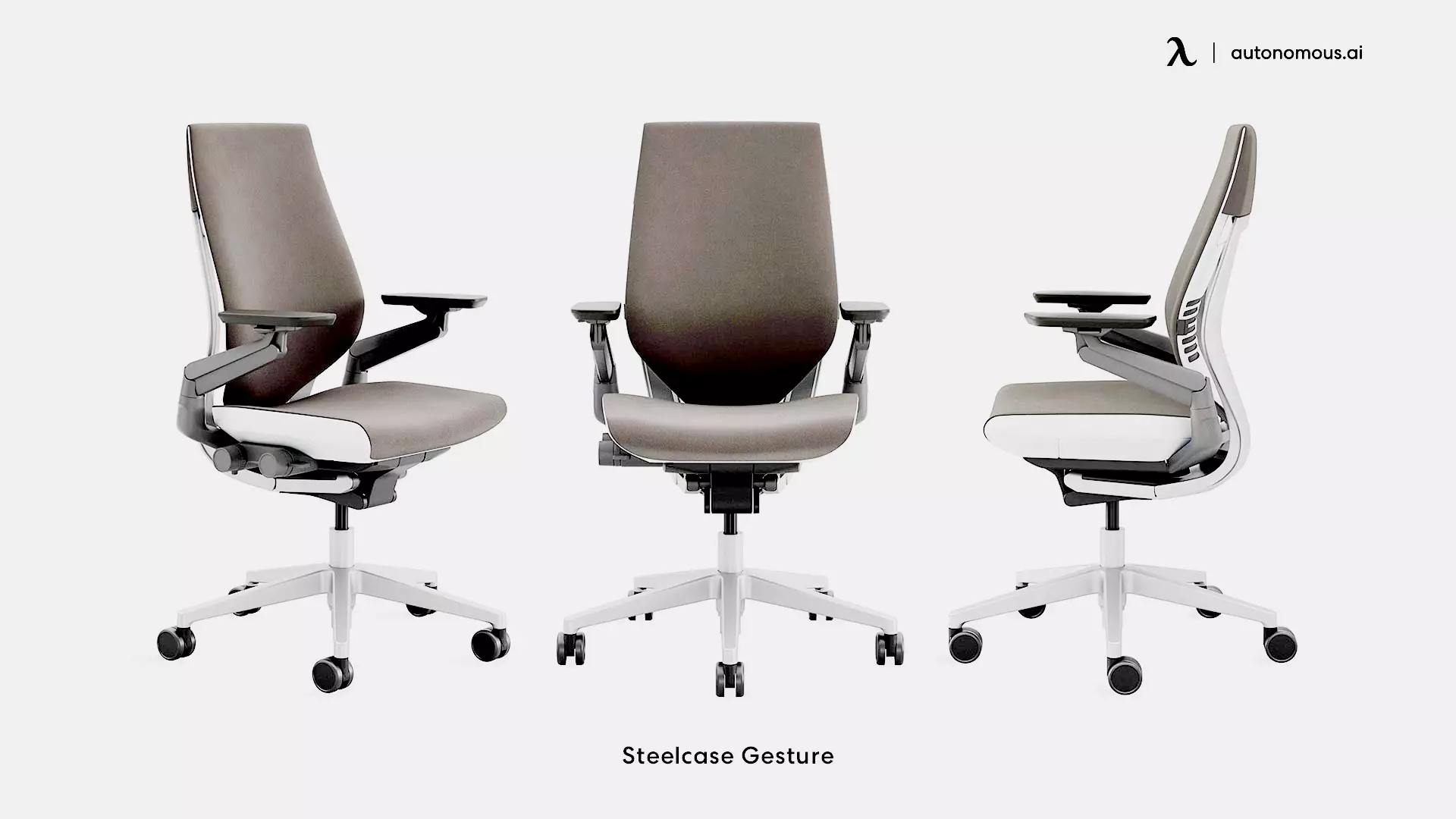 A gray fabric executive office chair is ideal for tall people. We hear you, Tall people; with many chairs not matching your height or understanding your trouble reaching over that table, this 400-pound capacity office chair is the best pick. The chair's headrest and high-tech armrests, which move with your arms to provide support in nearly any position, are among the chair's features. This chair comes in a range of colors to complement the rest of your office decor.
7. High Back Ergonomic Chair
The KERDOM high back ergonomic office chair has a robotic design for a pain-free long workday, one of the best ergonomic executive office chairs. It has many unique features that make this chair perfect for your body, and the ergonomic adjustments make it a universal product. The lower back support is wide enough to keep the entire pelvic region and lower spine well supported, and the upper and mid-back is cushioned with long mesh support.
The chair has a mesh headrest as well as completely adjustable arms. This fabric executive office chair has a seat pan that allows a conformed sitting angle, and the wheels on the base keep the movement quick.
8. OFM Fabric Chair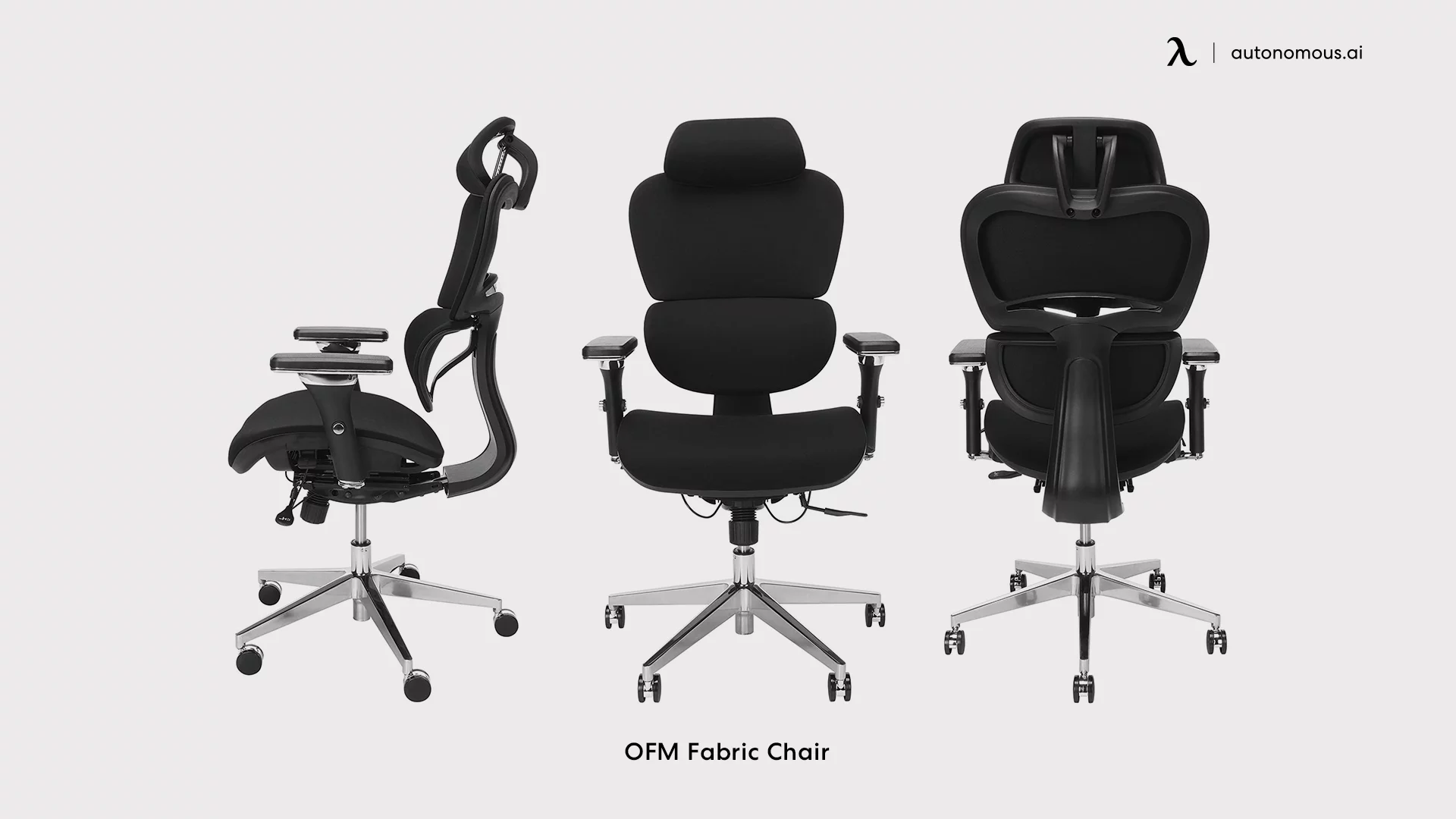 The OFM is a great option for users searching for a professional and supportive fabric executive office chair. The microfiber suede upholstery on the thick segmented cushioning gives a pleasant and inviting seat for working or playing a casual online game. In addition, the mid-back design and padded armrests provide additional neck and shoulder support. While there isn't much lumbar support, the back's shape allows customers to sink completely into the padding for a genuinely comforting experience.
9. Hon Ignition Office Chair
The Ignition 2.0 provides all of the functionality you require reasonably priced. It's composed of elastic mesh with a contoured seat cushion for all-day comfort, and you can adjust it in a variety of ways to suit your needs.
The chair's arms may be adjusted in height and width, and it has a smart and quick pneumatic seat height adjustment, tension control, and a synchro-tilt system. There's even a version with a sliding seat for even more personalization. The five-star base includes smooth-rolling casters that allow you to move around your office easily, and the adjustable lumbar support will help keep your back in an ergonomic position.
Keep up with Autonomous news
Stay informed, stay inspired with our new blogs.
WRITTEN BYAutonomous
We build office products to help you work smarter.