Everyone loves a good deal, and when it comes to your office, you're also focused on comfort and ergonomics. When you pair the two together, you can get excellent office chair deals! There are plenty of ways to go about it, but the Autonomous promo code might be the best option right now. 
There always seem to be office chairs for sale because of these discounts. That way, you can get an office chair under $500 and enjoy the comfort it brings while knowing you saved money! 
Here are the best computer chair deals out there, some of which are from Autonomous, a top brand for ergonomic stylings and office chair discount options. 
Best Ergonomic Chair Deals on the Market 2022
1. Autonomous ErgoChair Pro
The ErgoChair Pro is a flagship for Autonomous. This ergonomic chair comes with a retail price of $499, which is quite high. However, it's one of the most popular because it's highly adjustable. 
In fact, you can modify the backrest angle and tilt, seat depth and height, armrest width, depth, and height, and so much more. There's even a way to adjust the backrest tension so that it stays where you want it. 
When you pair all that with the fact that you can choose many colors, it's a great chair to have in the office. Plus, it supports 300 pounds and offers a mesh back for the best airflow. 
As with other office chairs for sale, this one starts at $499, but after the discount, it's only $474.05! That's an amazing deal! 
2. Autonomous ErgoChair Plus
The Kin Chair from Autonomous was recently renamed the ErgoChair Plus, and it's the premium offering from the brand. Though it is similar to the traditional Pro, it features a unique fishbone support for the back, which was inspired by nature. 
If you're hoping for a futuristic chair that has all the trimmings, this is the one to get. You're sure to appreciate the frameless construction, adaptive support, and earth-friendly materials. Plus, it comes in various colors and encourages your natural mobility. 
At $699, you might be put off by such an expense. However, that's before the office chair discount. When you apply that code in the office chair deals, you get this beautiful chair for only $664.05! 
3. Autonomous ErgoChair Recline
Autonomous is well-known for its ergonomic chair deals, and the ErgoChair Recline is available at a discount, too. It used to be called the MyoChair, and it's a great choice within the Autonomous lineup. Though it's a bit cheaper, it doesn't compromise build quality or comfort.
While it's only available in two colors, you're sure to appreciate the streamlined appearance. At its base, it's only $249. However, you should consider getting the leg rest and headrest. You only pay $299 for the entire chair, and it's as comfortable as sitting on a couch. 
With that, it comes with an adjustable armrest, seat tilt, and height. If you choose the add-ons, they are fully adjustable, as well. 
Plus, when you get the full version with the leg rest and headrest, you can use the discount to make it $284.05 instead of $299! Such a big office chair deal!
4. Autonomous AvoChair
It's often hard to find ergonomic chair deals, especially when you don't want the bells and whistles. Typically, these chairs have no headrest or leg rest, and they appear short and squat. 
In a sense, they're designed to be unobtrusive, which is probably what you want for your office. If that's the case, consider the AvoChair by Autonomous. It's adorable, but this is also a fully adjustable office chair. You can use it for each workstation or in multi-purpose rooms. 
This chair is excellent for laboratories, classrooms, and conference rooms, but even remote workers can benefit from it in their home offices. Ultimately, it's lighter and smaller than other office chairs for sale, but it's still comfortable. 
With that, it supports 250 pounds, has a sturdy aluminum alloy base, and an elastomeric mesh back/seat. While it's originally $299, the ergonomic chair deals from Autonomous put it at $284.05. Save some money and have a beautiful chair!
5. Union & Scale Essentials Mesh Task Chair
Those who enjoy the simple and minimalistic may prefer the Union & Scale Chair. While it's called a task chair, it is built well and comfortable for extended use. Though it doesn't have as much support as others on the list, it is still a great little chair to use for whatever you need. 
Plus, the polyester mesh back promotes airflow, and it has a mid-back design to reduce strain and stress on the back. Generally, this chair costs $130, but right now, it's only $80. 
6. Office Star Products Mesh Office Chair
When searching for ergonomic chair deals, you can't go wrong with the office chair from Office Star Products. It's very stylish, but it also features a mesh back and seat for more breathability. 
Plus, it comes with lumbar support to keep you comfortable while you work. Adjustability is crucial for the right fit, and this chair ensures that you can adjust the seat tile, tilt tension, and seat height. With that, it's possible to swivel while tilted for more mobility. 
This chair often runs $210, but with the current office chair deals available, it's dropped to $156. That way, you save money and get the chair you need.
7. Flexispot Bike Chair Desk Cycle
Though ergonomics are important, some people like the idea of active sitting. If that's something you've considered, you may think there are no computer chair deals for you. However, the Bike Chair Desk Cycle is available for a discount. 
There's no back at all, and you sit on a bicycle-style seat. There are foot pedals at the bottom, so you can feel like you're biking while you work. Though it's considered a novelty item, it's a great option for those who want to get some exercise while they sit. 
Generally, you should expect to pay 400 for this chair, but with the office chair discount, the price drops to $350!
8. Bonded Leather Adjustable Desk Chair
Leather is still a go-to choice for executives, and if you want to feel important, you might consider one for yourself. However, leather is also one of the most expensive materials to buy, making it hard to afford such a luxury chair. 
The Yoyomax Bonded Leather Chair is fully adjustable and has a high back. There's even lumbar support built right into it. Therefore, your back isn't likely to hurt after sitting in conferences or taking calls all day. 
Though it is adjustable, you may only change the height of the chair. You aren't able to modify the armrests or lumbar support. Plus, there is no tension or tilt adjustability, though it does tilt back.
While the chair itself is only $266 normally, it is on sale for $204. That way, you can get the luxury furniture you want for a lower price.
9. Merax Big and Tall Chair
For those who are larger or taller than average, you might want to consider the Big and Tall Chair from Merax. It features a breathable mesh material, which is strong and ready for anything. There are armrests and a headrest, and they're both adjustable. 
Plus, you can enjoy the ergonomic seat design, which fits anybody's figures. With that, there's a recline function, so you sit up straight, even when you're leaning back. 
When searching for computer chair deals, this one might be ideal. It's normally $239, but now it's only $206!
Reasons to Find Office Chairs for Sale
There are many reasons to find office chair deals. For one, it helps you save money. You already know you need a new desk chair, and you want one that's durable, long-lasting, and ergonomically designed.
Typically, these types of office chairs for sale cost more than others because they have more lumbar support, can recline while you stay in perfect spinal alignment, and have more features.
With an ergonomic chair, you know that it is designed to keep you comfortable during the day. This means you can lean back, sit upright, and put less strain on your back, shoulders, and neck.
In the past, you had to scour the paper ads, but now you can get the best ergonomic chair of 2022 by searching online. Plus, Autonomous has a variety of deals happening currently, including their direct discount. With the promo codes, you save even more.
Is Black Friday the Best Time to Find Office Chair Deals?
Most people wait to see the Black Friday office chair deal from their favorite brands. However, with the Autonomous promo codes, you can find the best price right now. That means you don't have to wait for the holidays to come around before you can buy a new chair!
Typically, an office chair discount is offered at varying times throughout the year. Some brands do it because they're introducing new products. Others want to give you an incentive to buy now instead of waiting until the end of the year.
They all hope to keep sales up at all times, and ergonomic chair deals are the best way to do that.
What Constitutes Great Computer Chair Deals?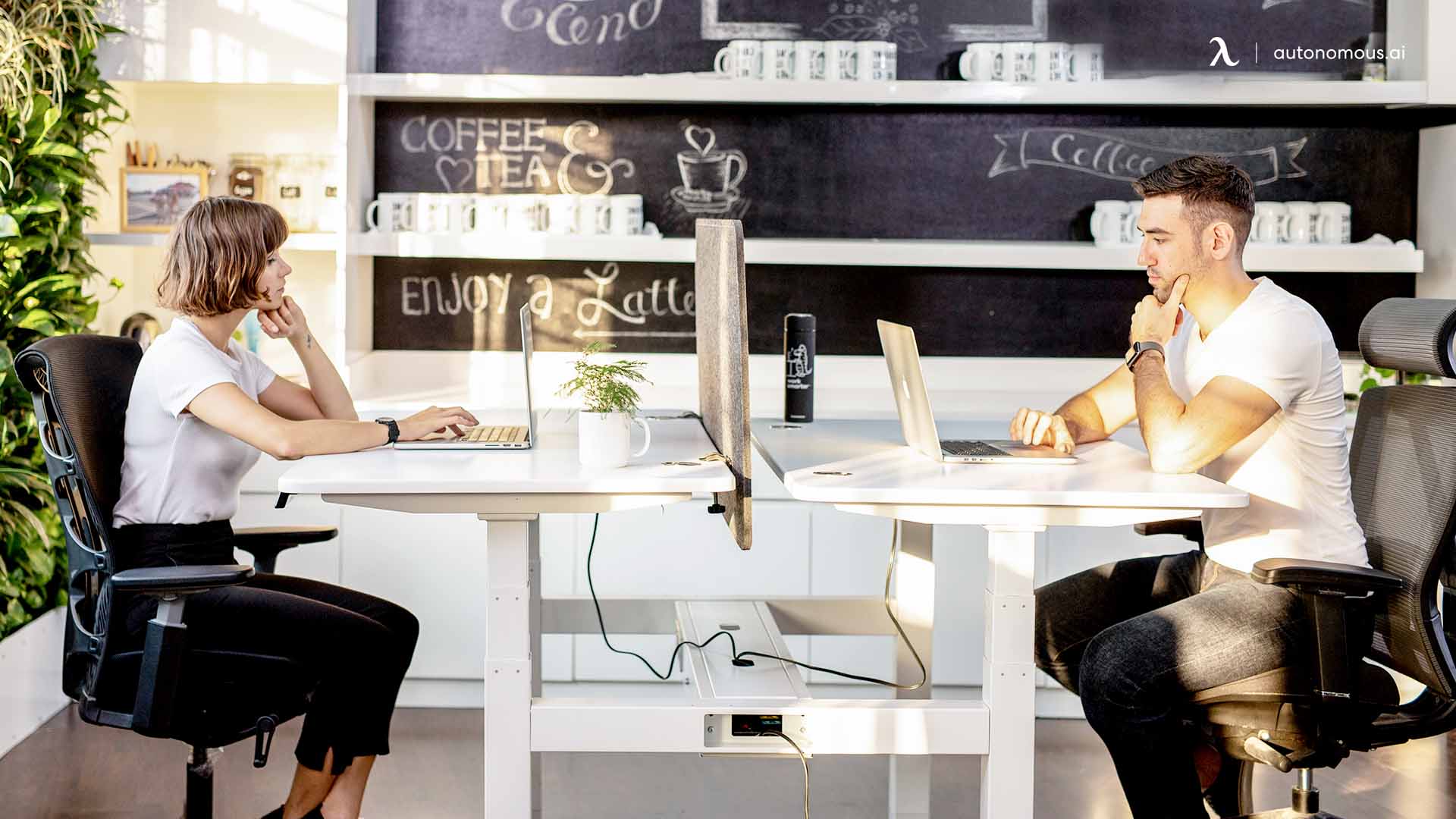 Any savings are excellent, but some office chair deals are better than others. Here are the factors to consider:
The original price

The office chair discount

How much you spend overall on the chair

The brand
The brand you choose for your chair is essential. While some products might be low-cost and then have an office chair discount on top of that, they may not be of the highest quality. Therefore, you could have to replace your new chair more frequently, or it could have mechanical issues sooner.
Ultimately, you should think about the original price? Might you have paid that for the chair itself? If the answer is yes, it's a good sign that this is a great brand. The computer chair deals you see from that manufacturer give you a good incentive to buy the chair now instead of waiting until later.
Pros and Cons of Office Chair Deals
Most people might not think there could ever be a drawback of getting ergonomic chair deals. However, with so many office chairs for sale, here are the things you should consider
Most of the drawbacks of computer chair deals stem from the fact that you might have to dip into your savings to buy them. Others might hope for a better deal later and wait, missing that great price. 
Typically, it's better to choose a brand you trust, research it thoroughly, and go for any ergonomic chair deals you find when they happen. The waiting game is a gamble that you might wish you hadn't taken later. 
Pros and Cons of Office Chair Deals
Lower price
Same great brand you know and love
Option to try a new brand because of the deal
Get what you need and save money
May be tempted to use a lesser-known brand and get stuck with a lemon
FOMO comes into play (fear of missing out)
Might not have it in the budget right now
Could try to wait to see if a better office chair discount comes along and miss out completely
Conclusion
Are you searching for great office chair deals? There are plenty out there right now, and you may have a favorite brand already. Even if you do, now might be the time to try Autonomous. Its office chairs for sale are amazingly comfortable and designed specifically for ergonomics. 
While many ergonomic office chair brands are available, Autonomous is becoming one of the leading options on the market. It focuses on breathability, adjustability, and has a variety of office chairs to choose from. 
Though the prices are often high, it does provide discounts and coupon codes throughout the year. Right now, one is happening. That way, you can discover what so many others have learned about Autonomous. Find the best office chair discount for your needs, save some money, and buy a chair that could last for many years with appropriate care. You're sure to be glad that you did!
Video ads for product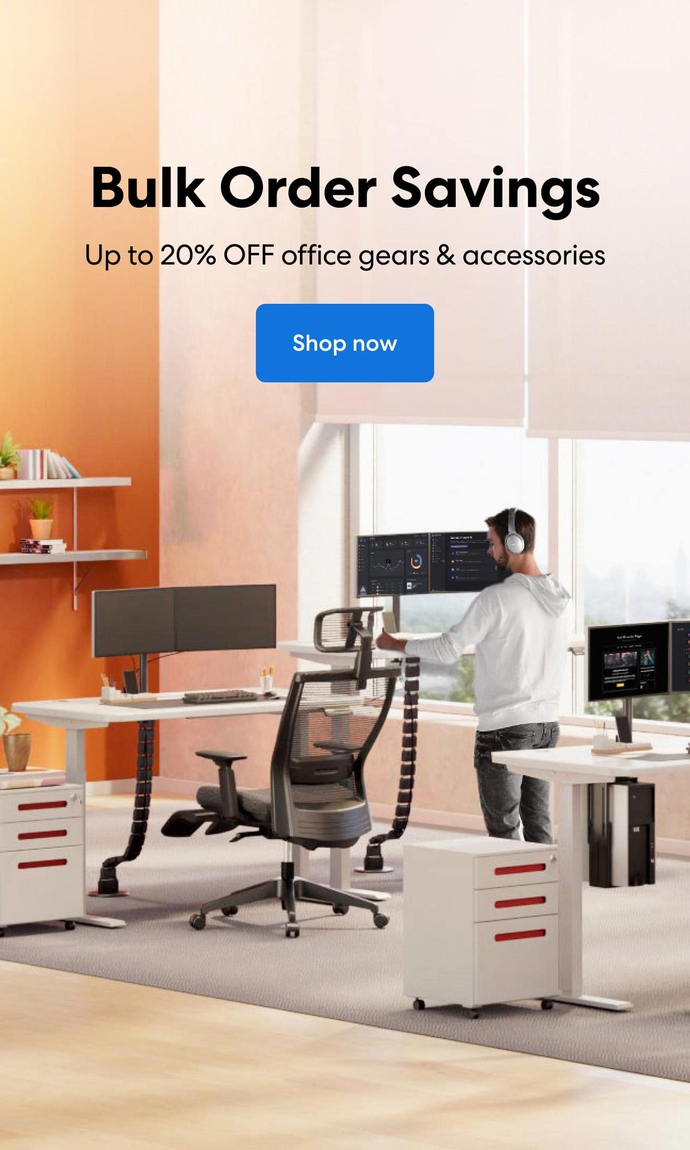 Subcribe newsletter and get $100 OFF.
Receive product updates, special offers, ergo tips, and inspiration form our team.