Smart Products
9 Best Office Chairs for Scoliosis (2023 Updated)
11,492 Views
Office jobs require one to be seated at a desk for many hours. For regular people, this scenario isn't ideal, but we have workarounds and ergonomic office equipment. For anyone with scoliosis, it could be painful. Sitting at a desk can cause stiffness, and there are office chairs for scoliosis that can fix it.                                                     
What is Scoliosis?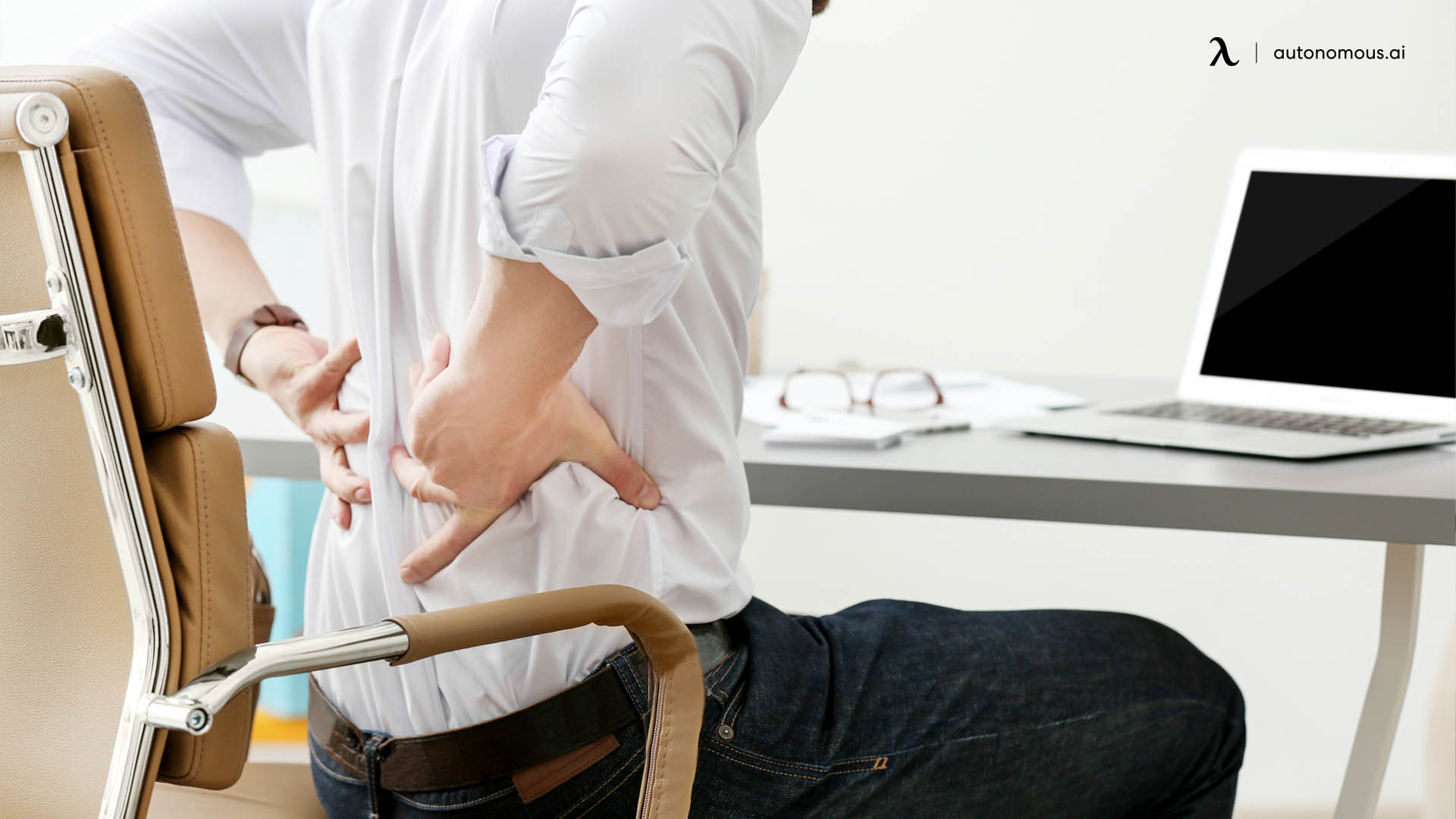 Scoliosis is a kind of medical condition where the spine takes on an abnormal curved shape. It generally occurs due to muscular dystrophy, and cerebral palsy, but the real cause is still unknown. While it begins around puberty, scoliosis conditions are often very mild. It is only in rare cases that you will find severe spine deformities. Individuals with scoliosis have to deal with a reduced amount of chest space and may find sitting very difficult. Most need to consider a good ergonomic office chair for additional comfort.         
List of Ergonomic Office Chairs for Scoliosis
1. ErgoChair Pro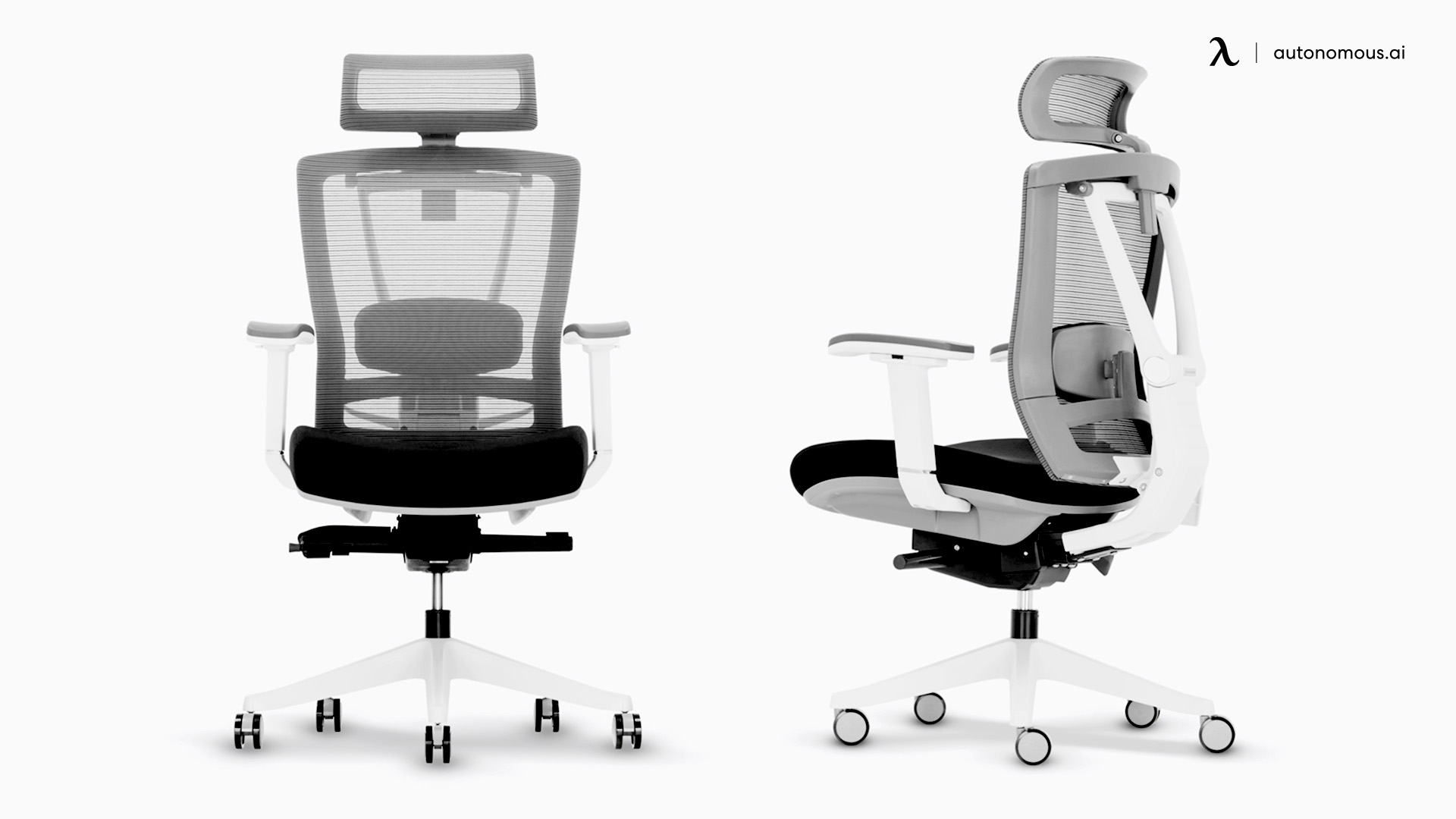 It's also called the ErgoChair Pro that is an affordable and best-designed office chair for scoliosis support. The ErgoChair Pro was updated to fit modern working demands and aid ergonomic sitting posture. It's got a better adjustment, materials, controls for a health-positive fit, and ample spine support. The ErgoChair Pro has a mesh headrest, back, and a cushioned seat. The lever under the seat controls the seat height and backward or forwards.
2. ErgoChair Plus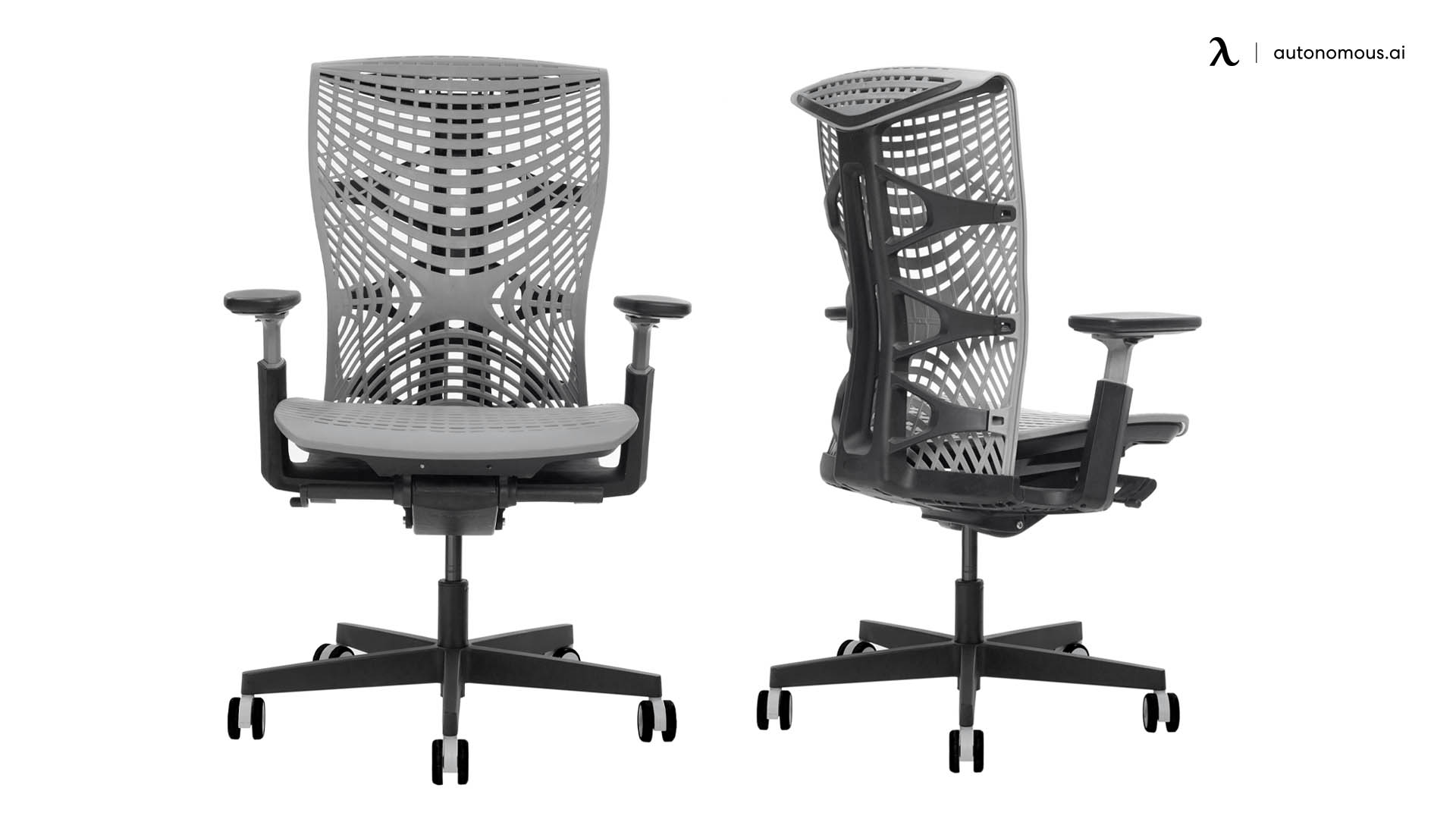 The ErgoChair Plus is another ergonomic chair for scoliosis that can be assembled quickly and easily. The seat and backrest are full TPE without mesh or foam, and for additional softness, you do need some cushions. The design is intended to be modern, slick that suits smaller spaces better. The chair has a very sturdy build and a fishbone frame on the backrest for enhanced back support. The seat, although full TPE, has springs underneath for more comfort.
3. ErgoChair Recline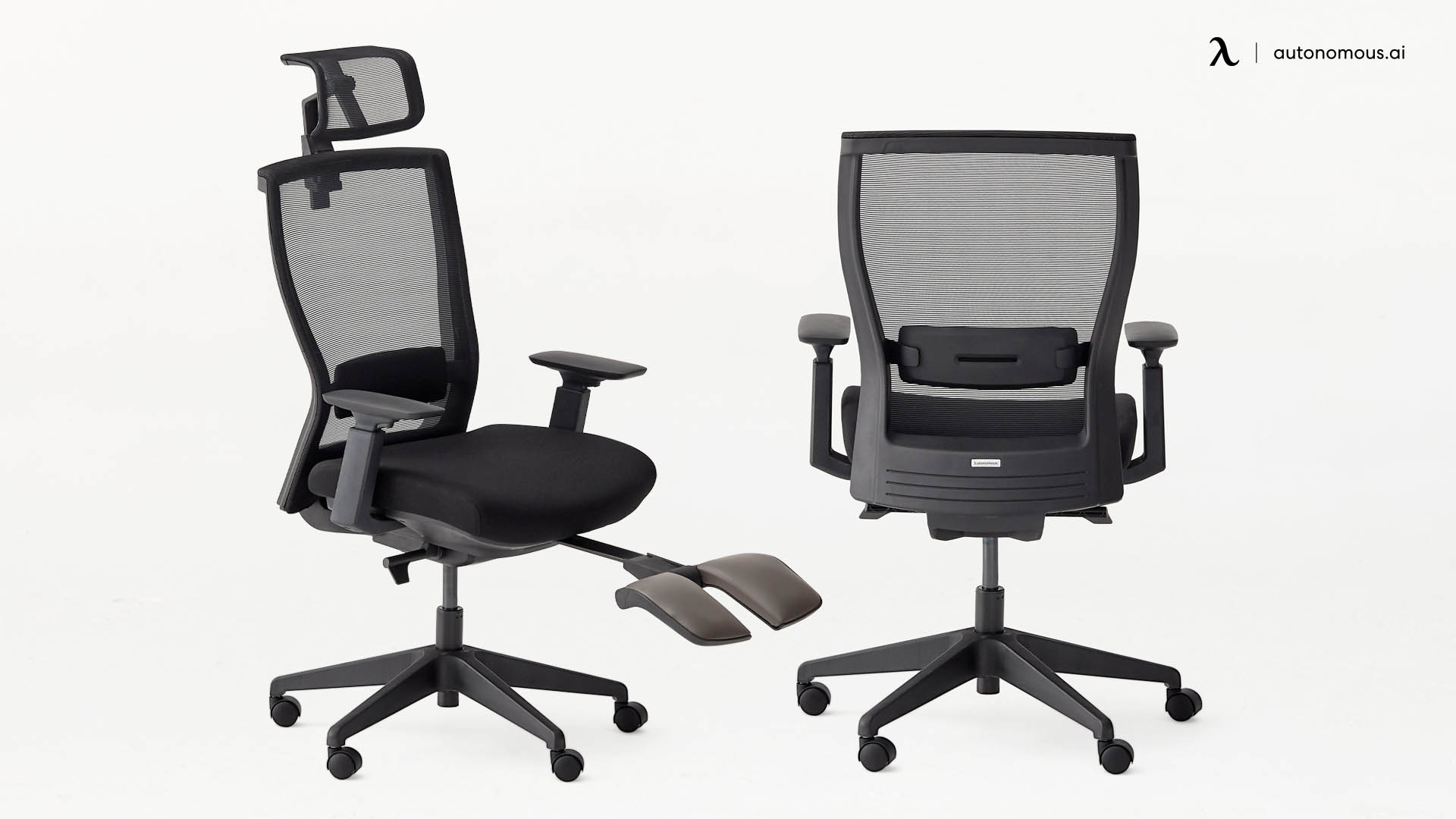 If you need a scoliosis chair for sale, this is it! It's affordable and at a discount at the moment, so you can get more value for your cash. The ErgoChair Recline has a firm seat with fabric covering over it that retains its shape. The foam armrests have about four different heights adjustment, so it's easier for a person with scoliosis to use them. The mesh offers better airflow, so you don't heat up. It features a lever so you can control the rocking motions.
4. Herman Miller's Aeron Chair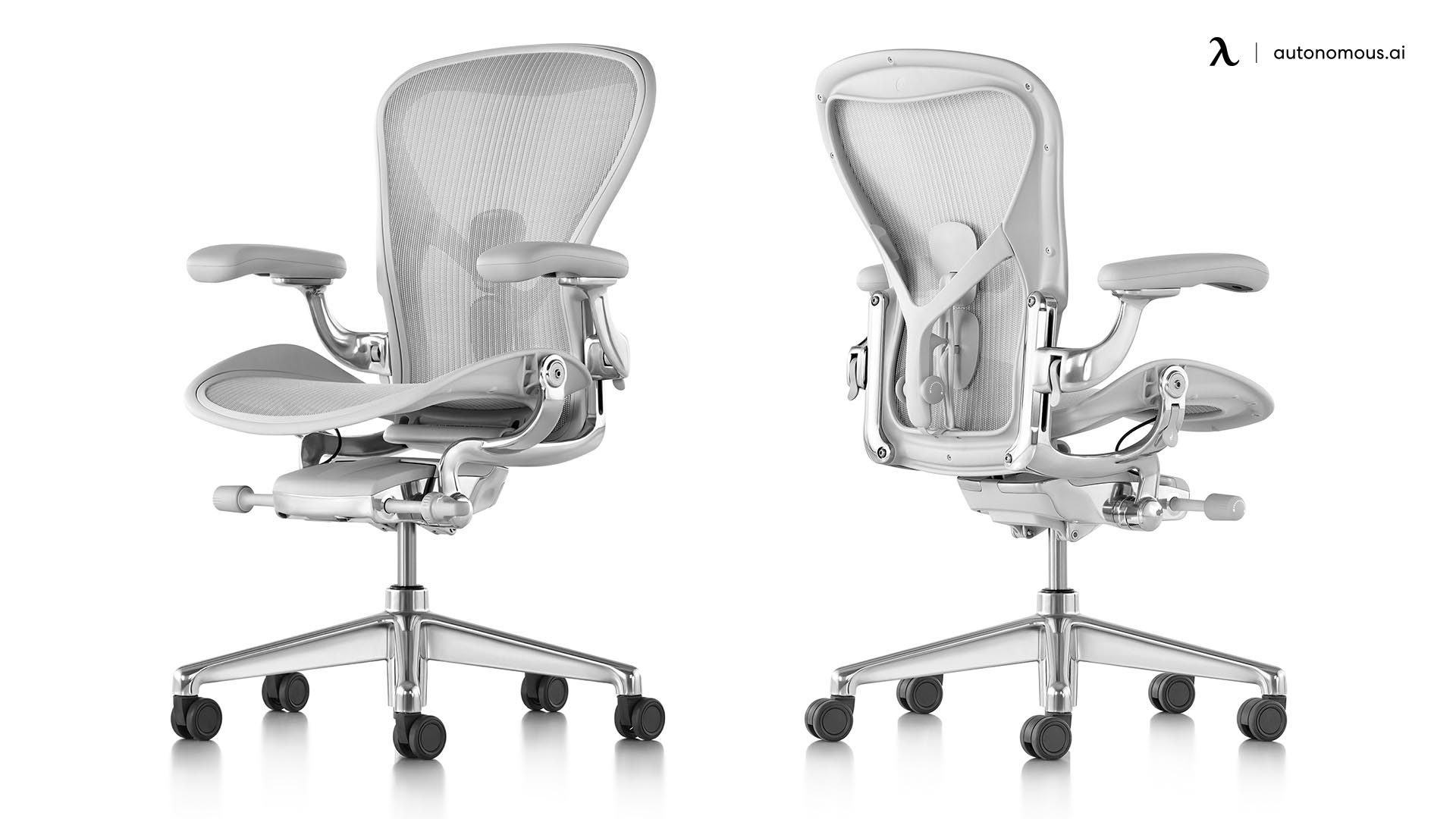 This iconic brand offers some of the best chairs for scoliosis, including the Aeron Chair. It's even featured in the Museum of Modern Art. It's the best computer chair for long hours because it's priced at $920 and has a 12-year warranty. There are quite a few customization options that you can choose from – the size, base, frame, casters, and armrests. The fully adjustable arms and the posture fit SL lumbar support are the features to focus on. It has a tilt limiter with a forward seat tilt mechanism that controls the backrest for an ideal position.  
5. La-z-Boy Delano executive chair
This office chair for scoliosis has a very classic design covered with supple bonded leather and is super plush. The big focal point is the soft backrest and headrest that offer even more support for people with scoliosis. The ergonomics paired with the padding make the chair greater for sitting for a longer time. The seat has extra padding with quality foam that keeps its shape. Adjustability includes a tilt control, seat height, and tilt tension.
6. Herman Miller Embody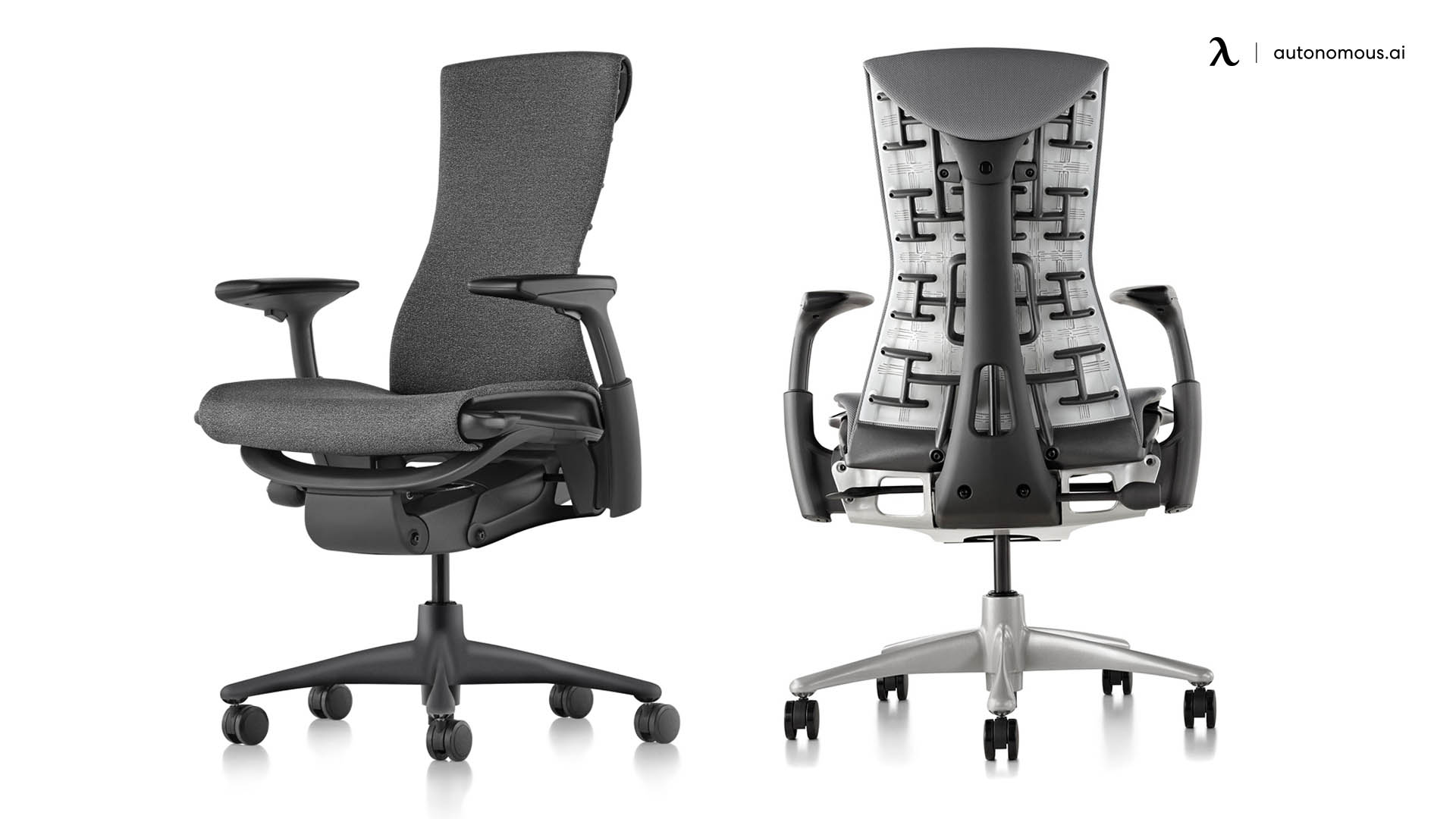 If your office space can't accommodate big, fat chairs, try this one instead. It's a premium ergonomic choice that has a high-back design, a big price tag, and a 12-year warranty. There are only a few ergonomic customizations available when you buy an ergonomic office chair. So, each office chair for scoliosis comes fitted with all of the adjustment options. You can, however, alter the look of the chairs - frame finish, base finish, casters, and upholstery color. When you recline, you can notice the benefit of the synchro-tilt system. It's lest you retain the same posture as you recline, putting less pressure on your lower back.
7. Steelcase Gesture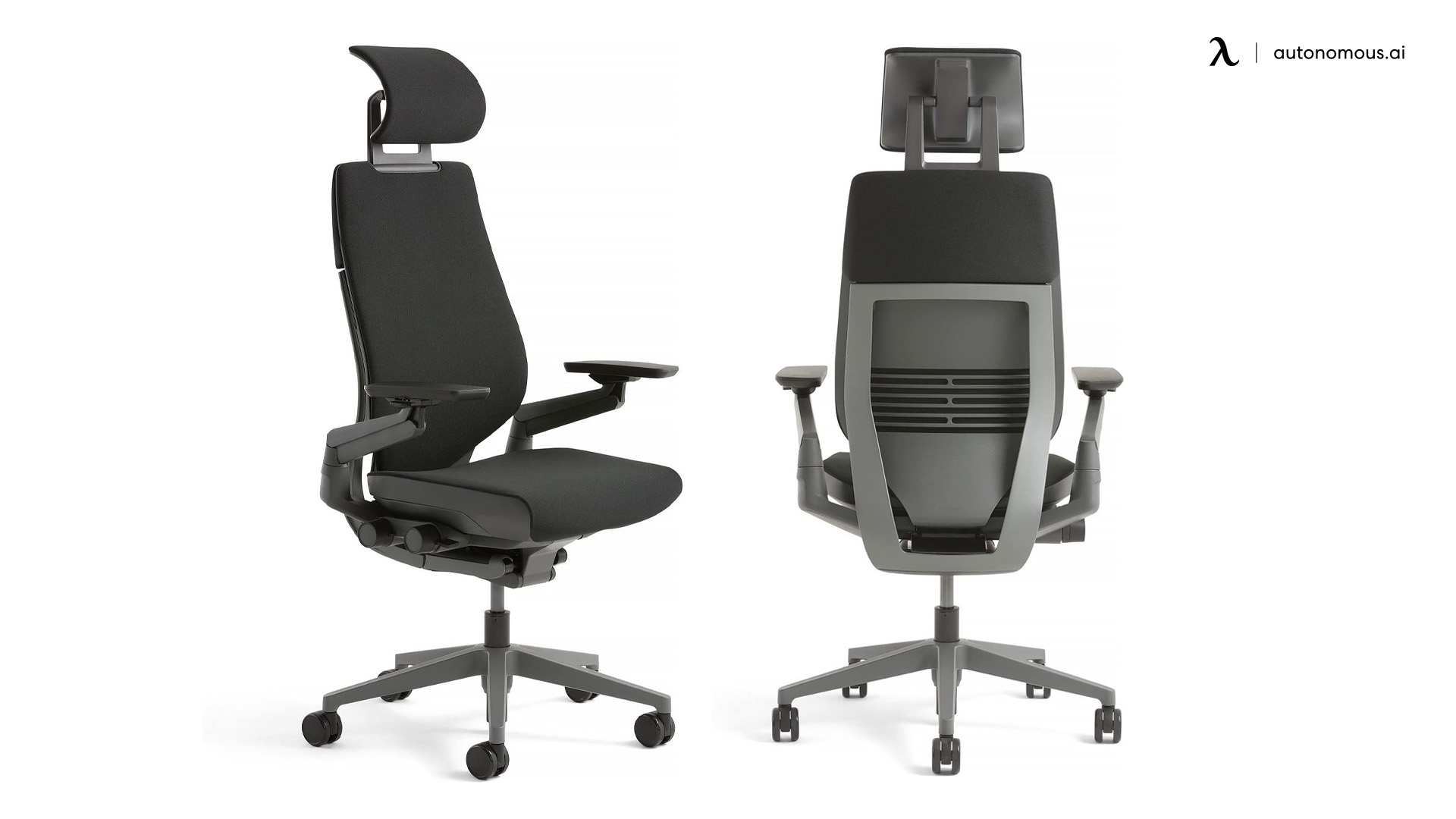 Light and compact, the chair can accommodate many users as it has an adjustment range of 16 to 21 inches. There is increased armrest adjustment that scoliosis patients will love – width, height, back, front, and pivot. To adjust the seat depth, you use a knob that is much easier than a lever. All Steelcase seat pads have a nice consistent seat – not too thick or thin – that prevents discomfort or adds pressure points. This is such a brilliant choice for your office chair for scoliosis.
8. Workpro Quantum 9000
When closed, the armrests are about 16 inches wide, and when apart, they're about 23 inches. That's a lot of room that scoliosis patients require and appreciate. This is just one of the adjustment options on the Workpro Quantum 9000. The backrest on the chair can even extend a full four inches as well. The seat pad comes out a full three inches and has three lock positions with a nice recline. Note that the seat and backrest are full mesh with no padding at all. The seat curves this office chair for scoliosis downwards and has a foam pad just at the edge, so your thighs don't hurt.
9. Steelcase Series 1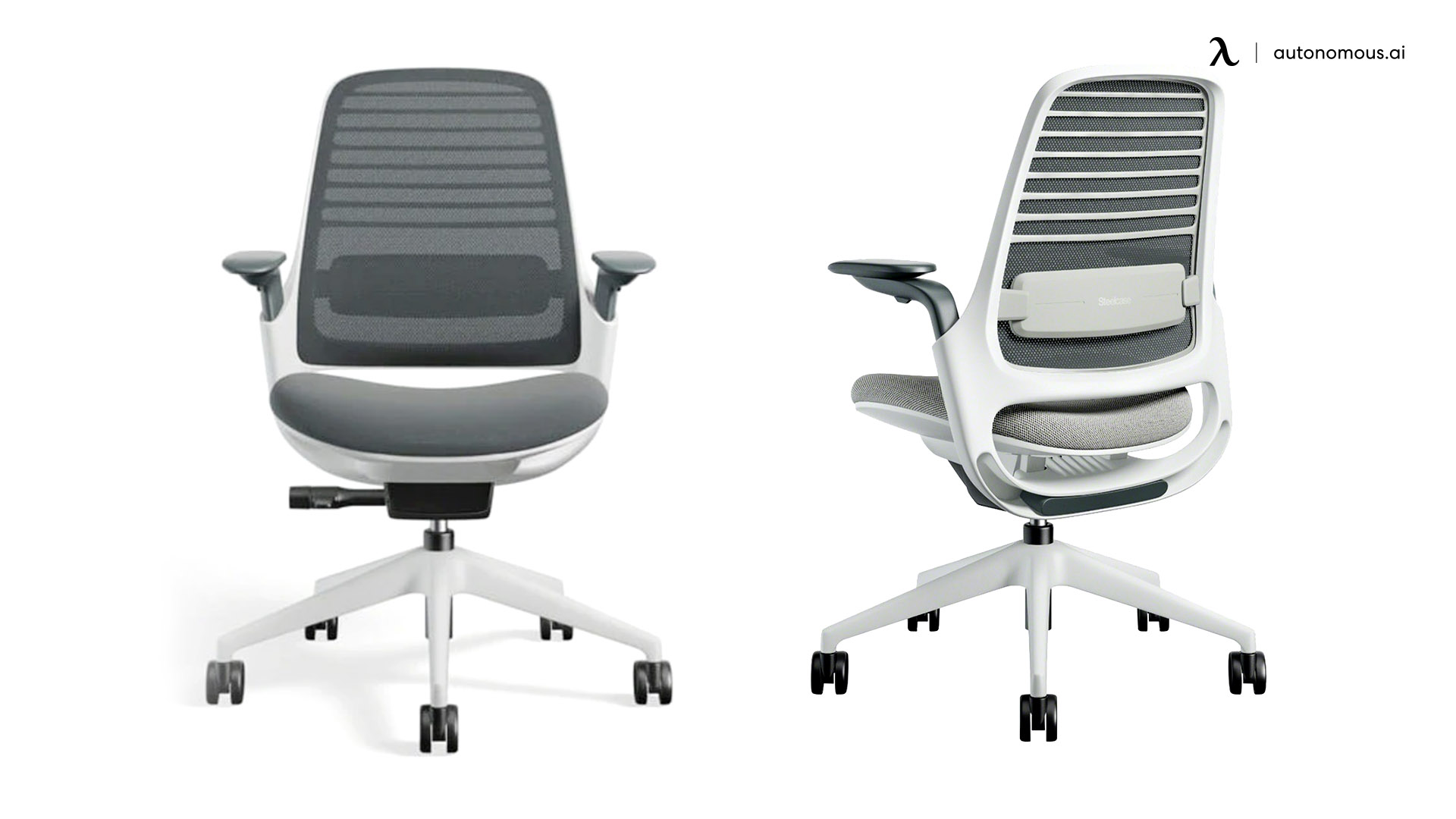 A more affordable option from Steelcase with a lot of adjustments for proper workspace orientation. All controls are on the right side for height adjustment, recline, and more. It has a four-way adjustable arm for more flexibility and integrated live-back technology. The backrest has a moveable lumbar support strip. Like all Steelcase seat pads, this seat pad is firm yet soft enough to sit in supported by a hard shell underneath. It has a seat slider function for seat depth adjustability.
Subcribe newsletter and get $100 OFF.
Receive product updates, special offers, ergo tips, and inspiration form our team.
WRITTEN BYAutonomous
We build office products to help you work smarter.